Ritz 1L Thermal Bottle – Black
Product Specifications:
Height: 25.3cm
Length: 9.3cm
Depth: 9.3cm
Weight: 0.55kg
Capacity: 1L
Product Material: SUS 304 Stainless Steel
Free: Silicone Protector
Description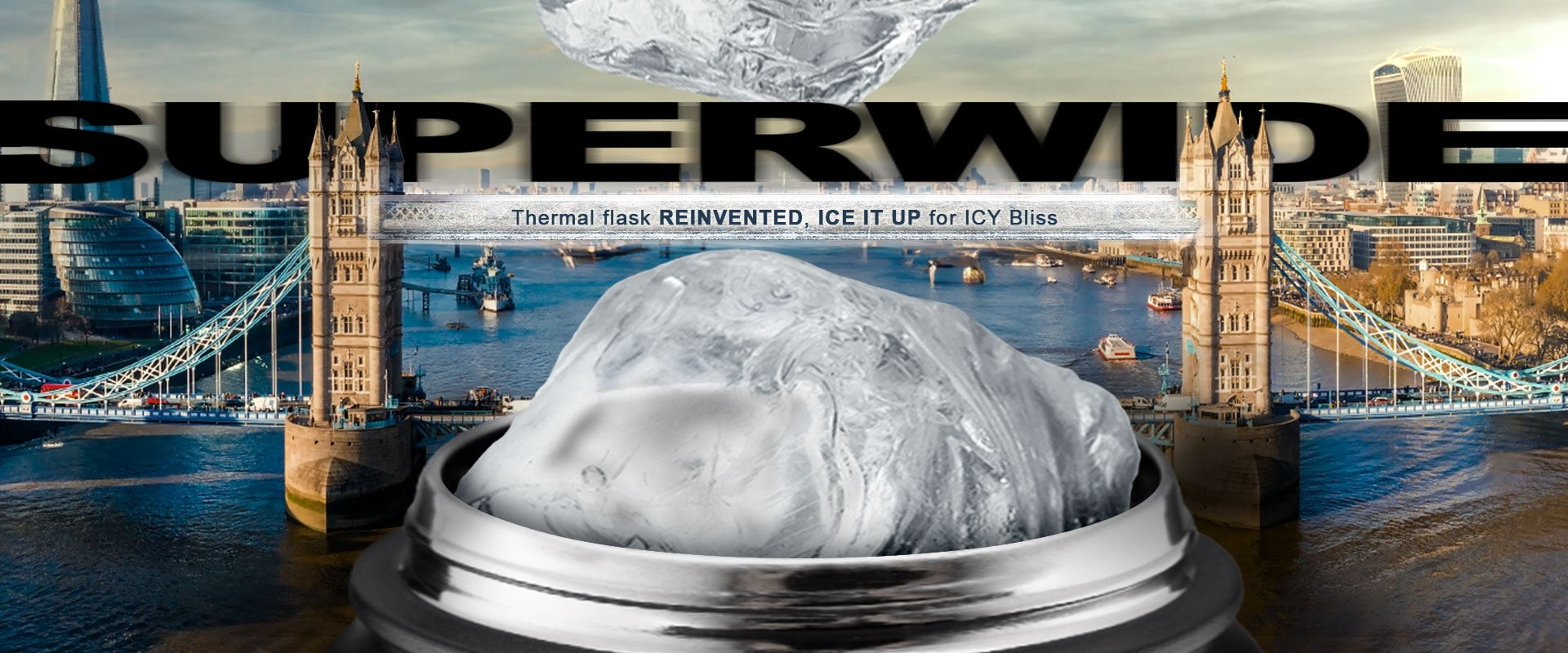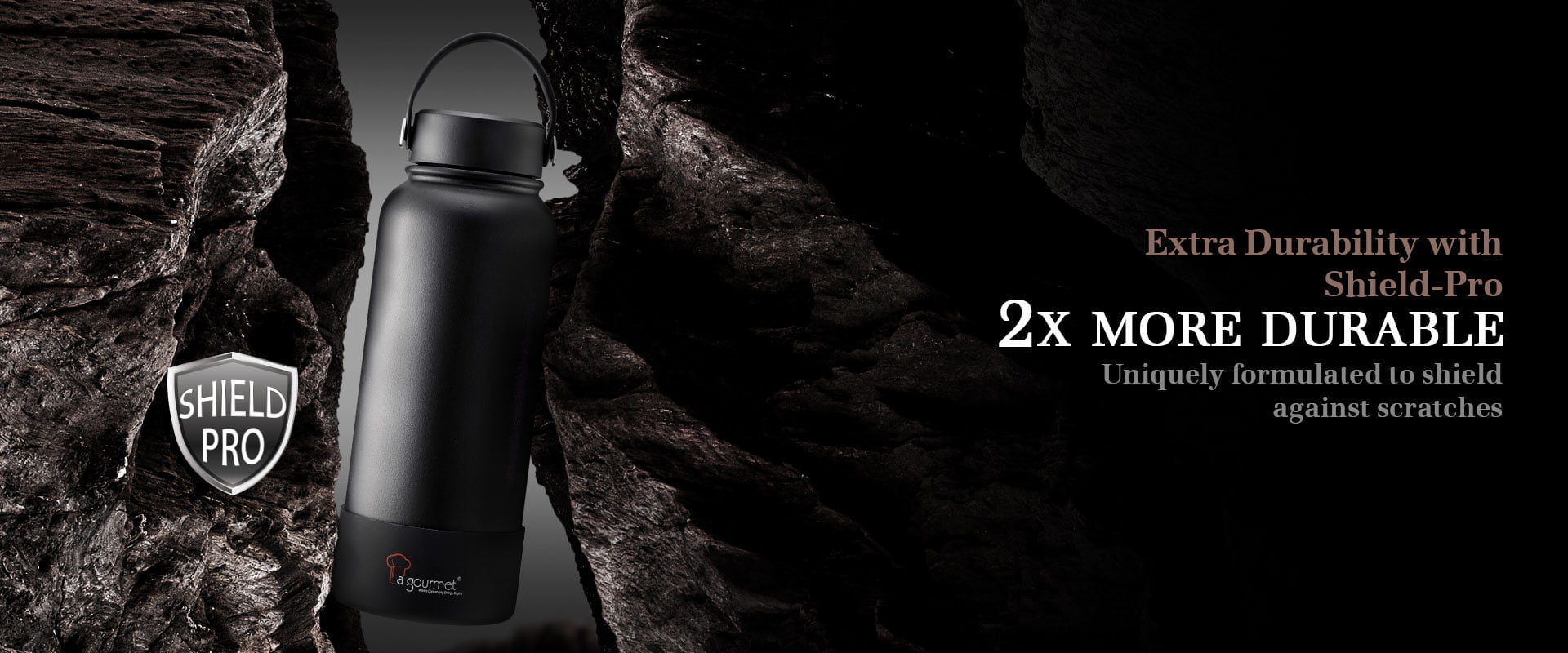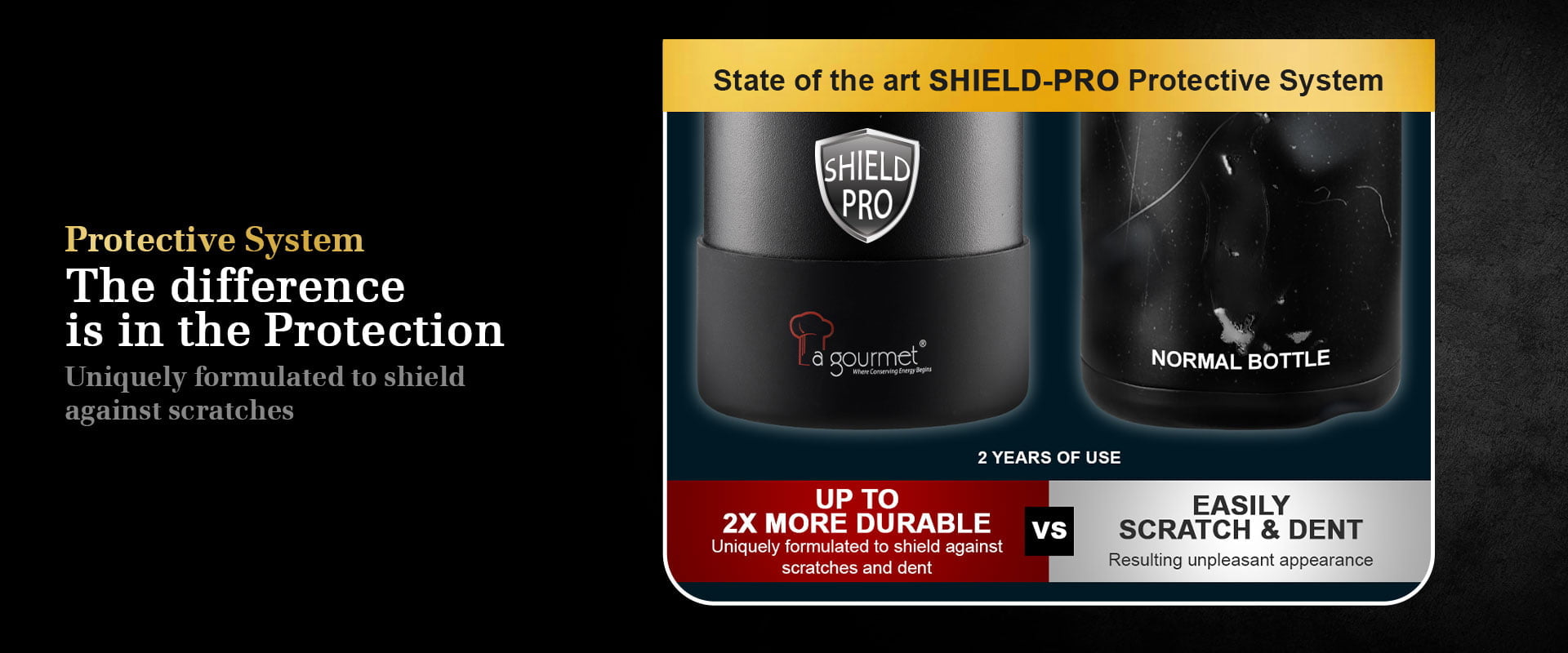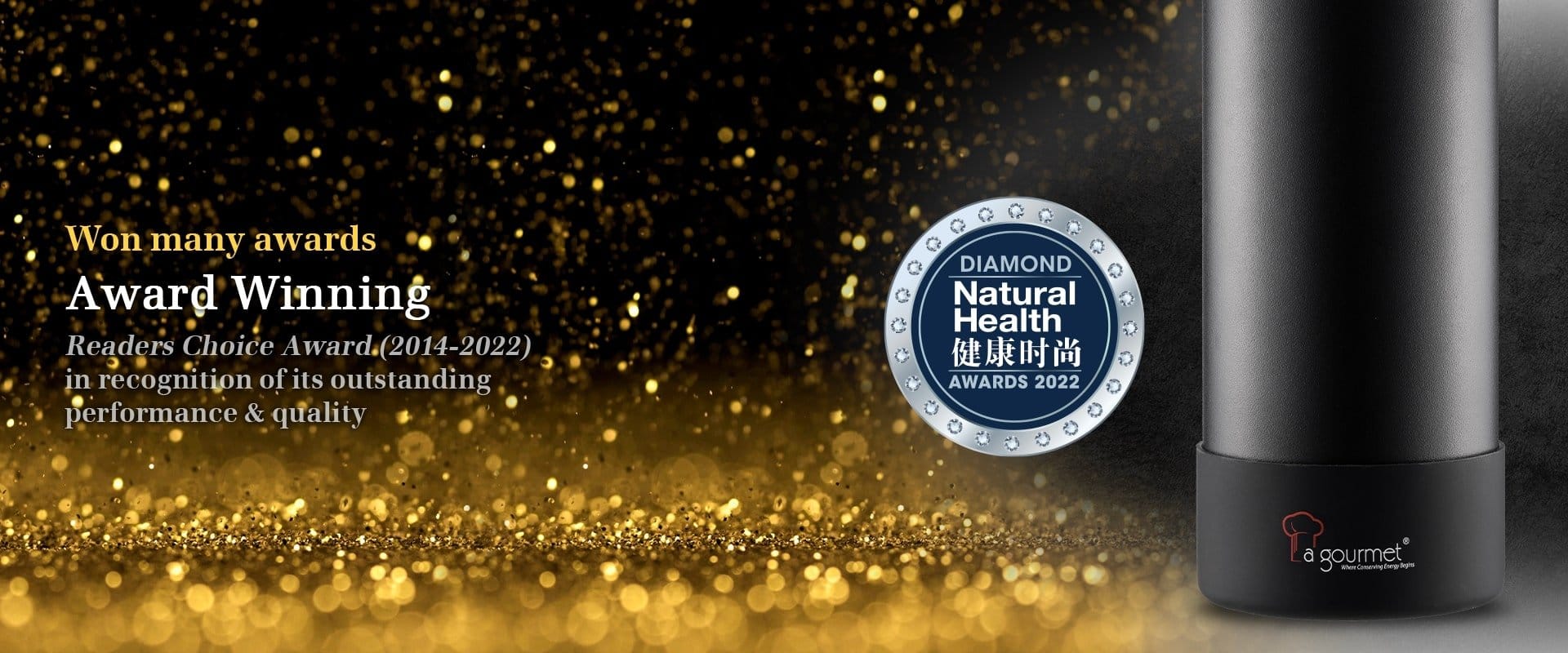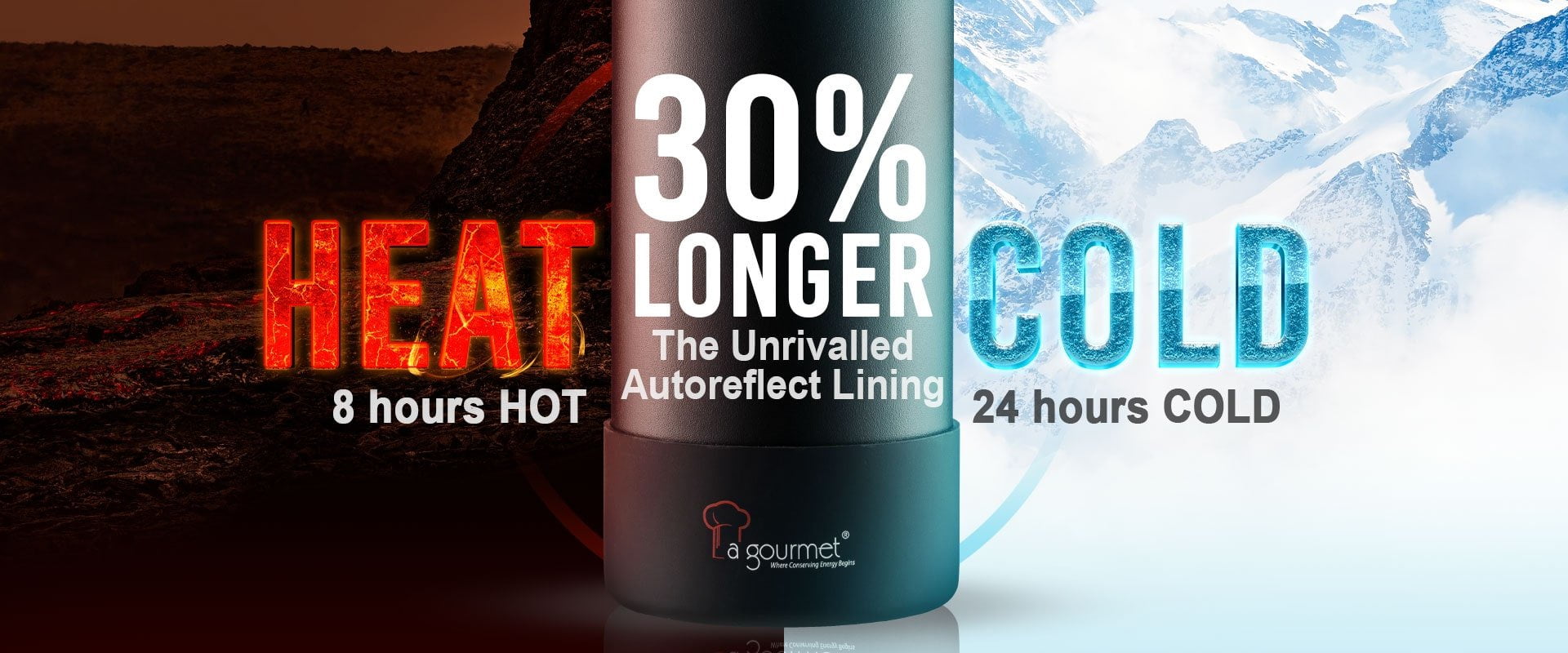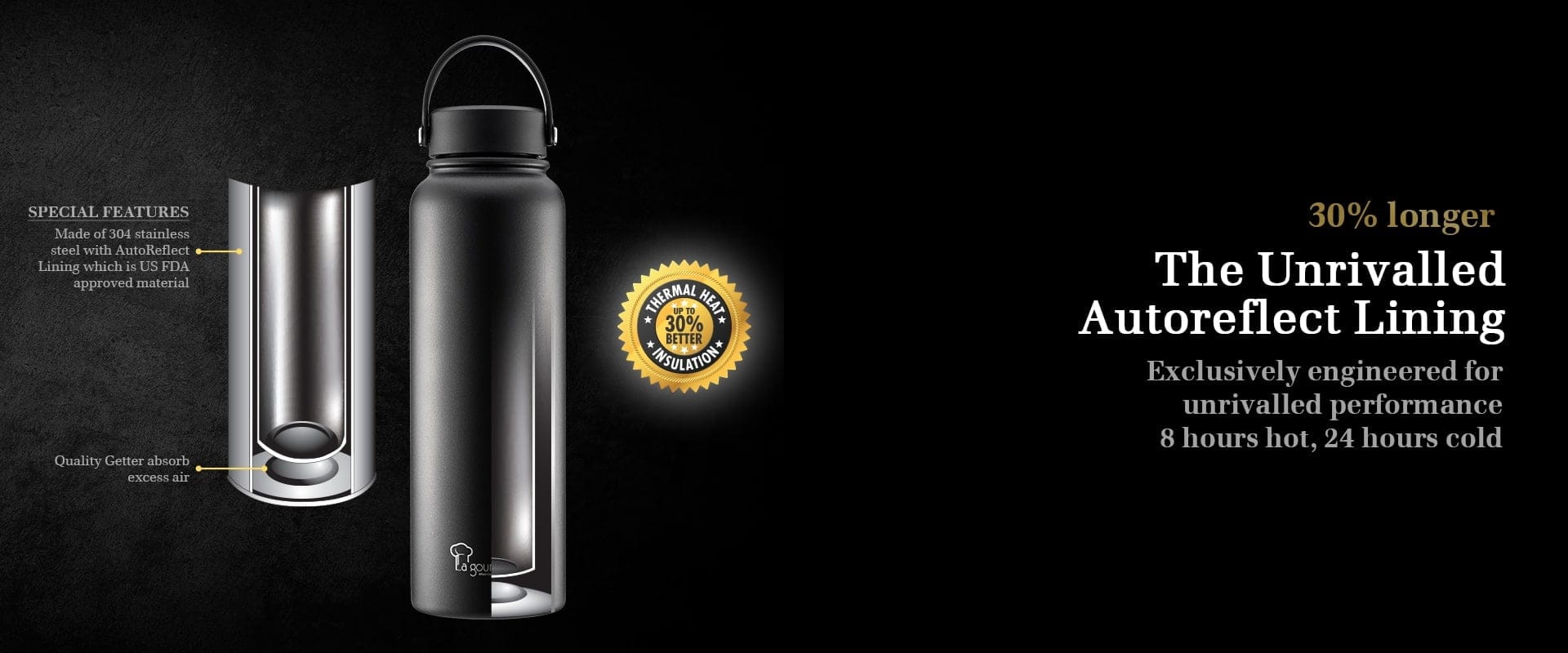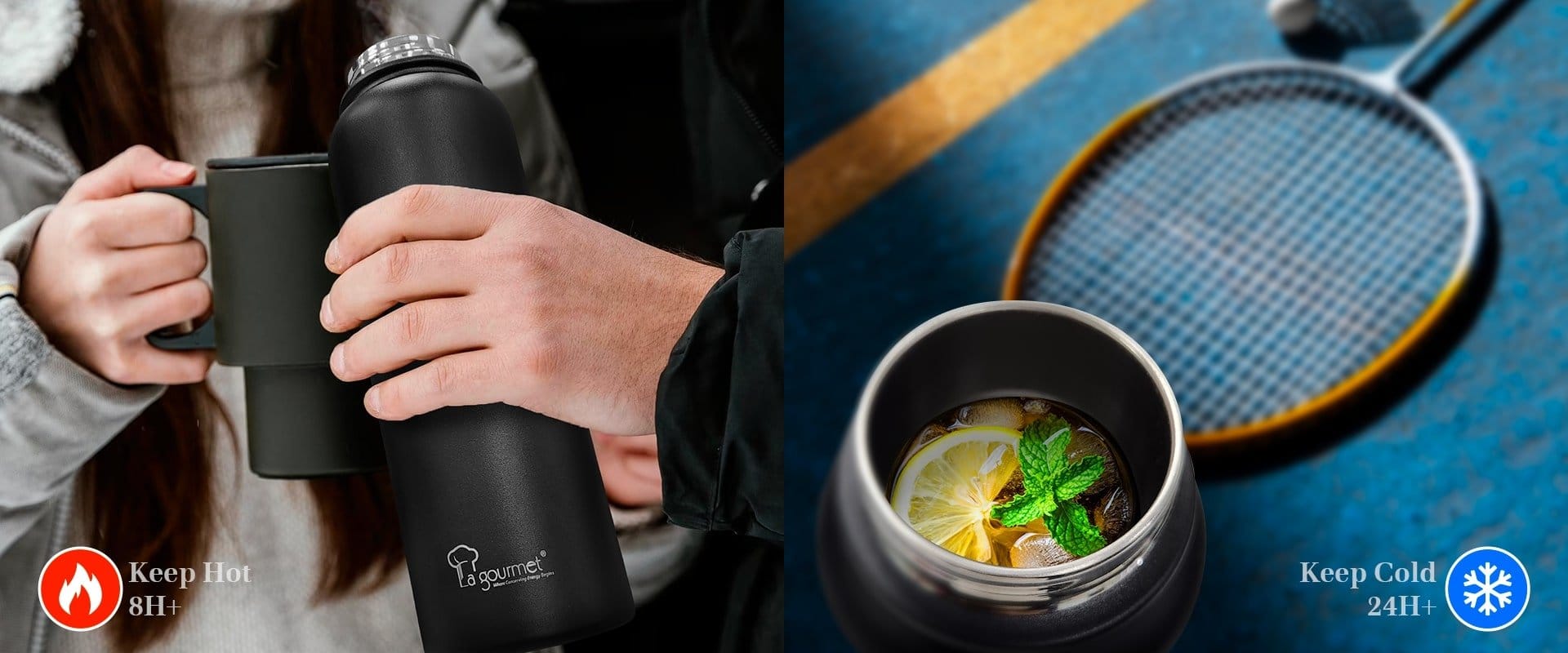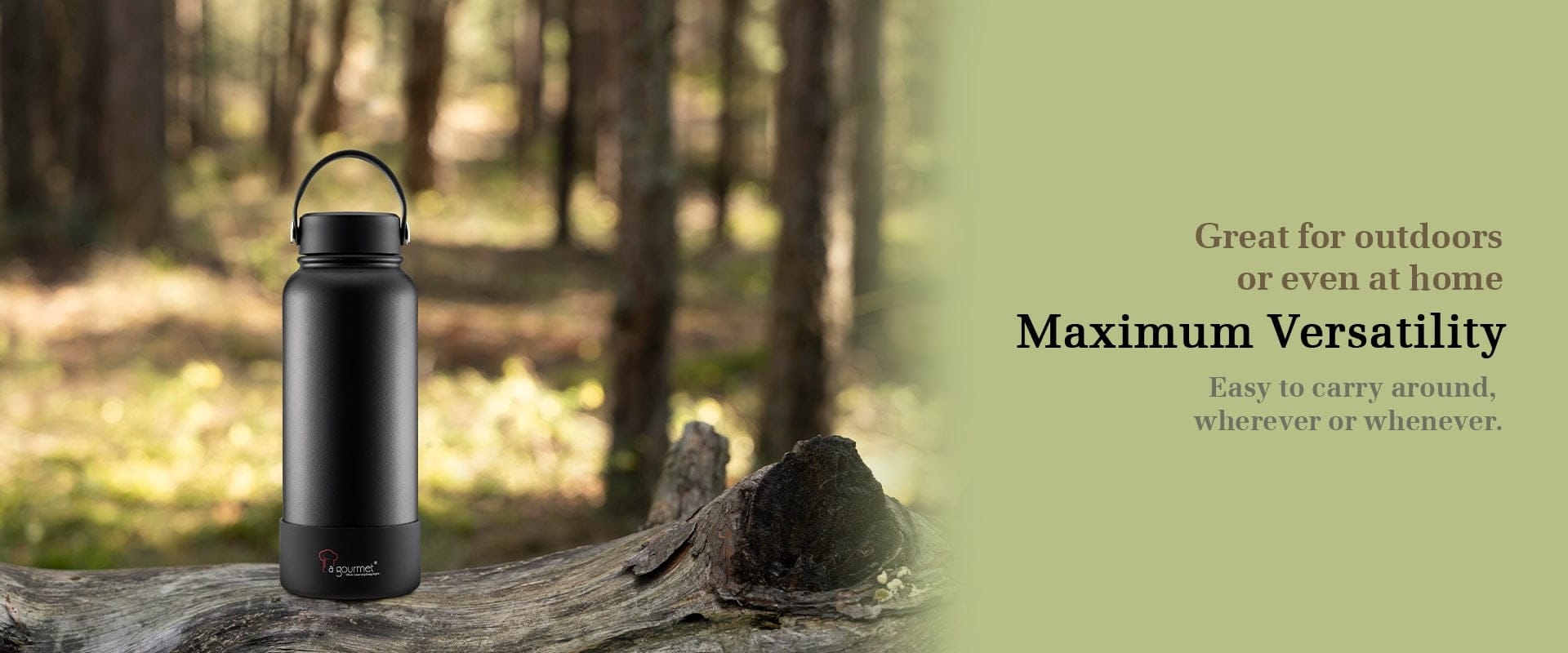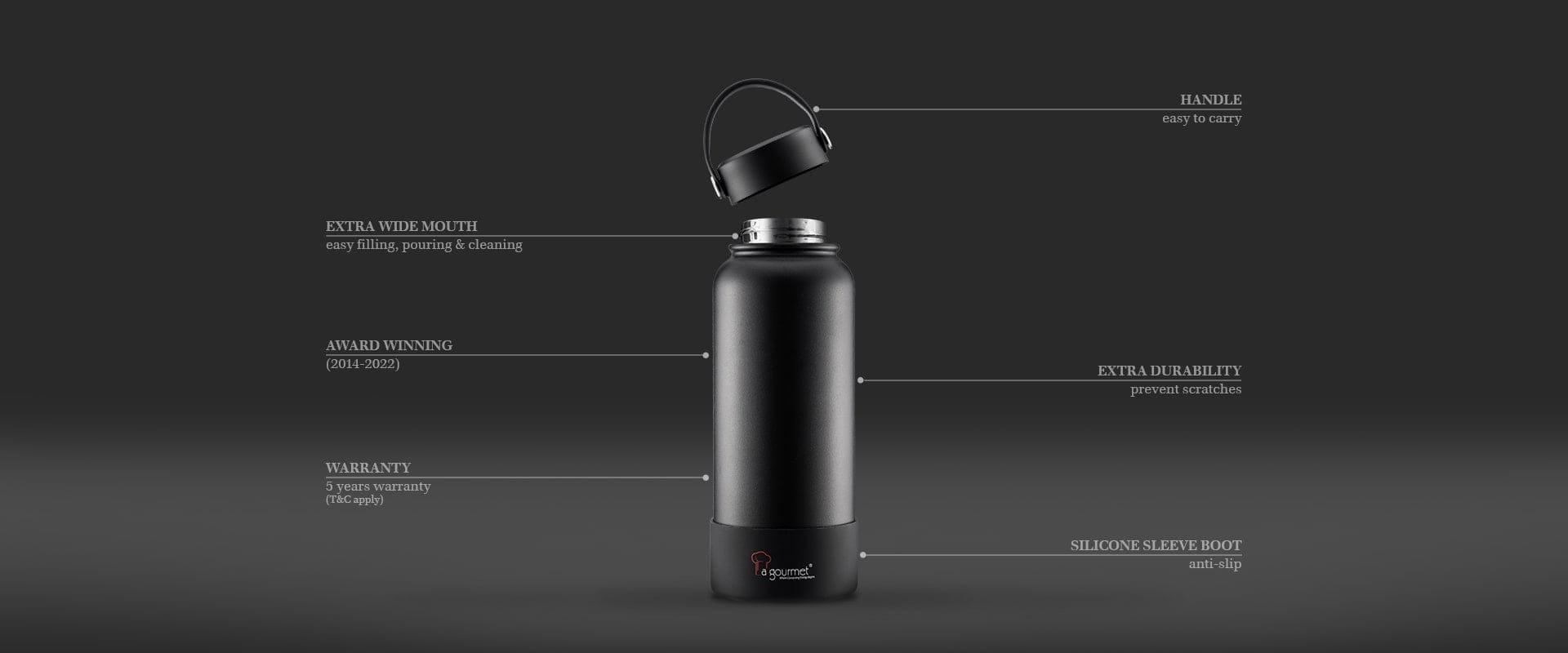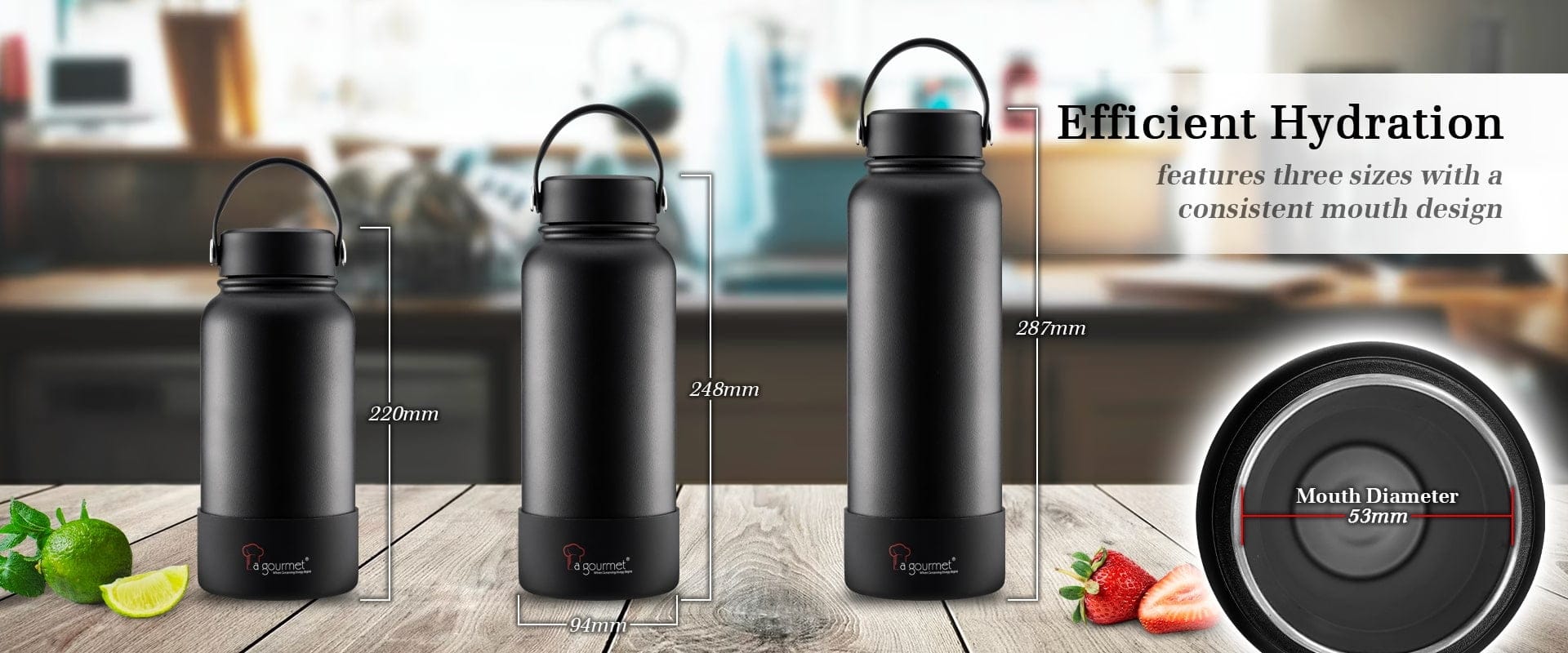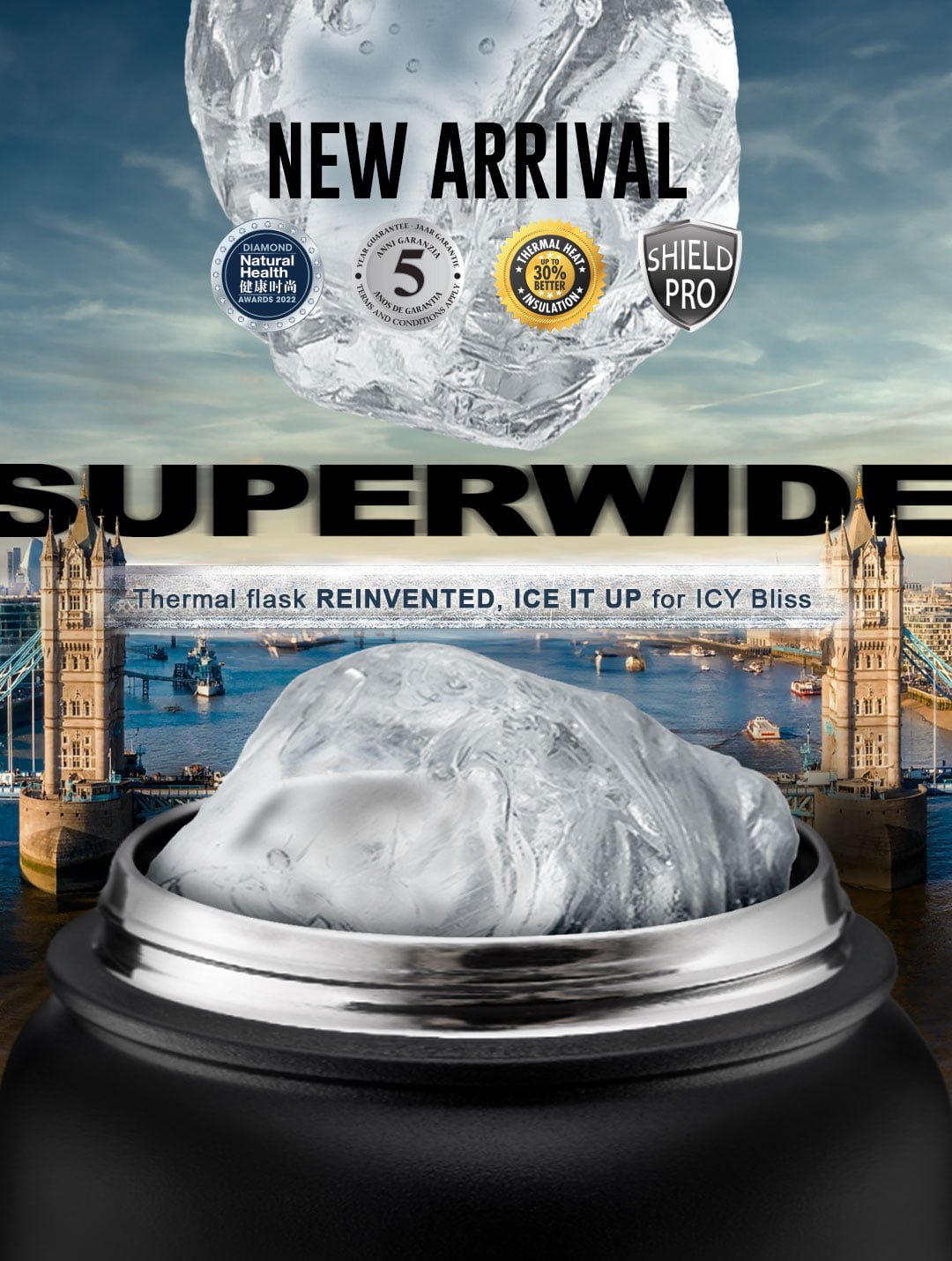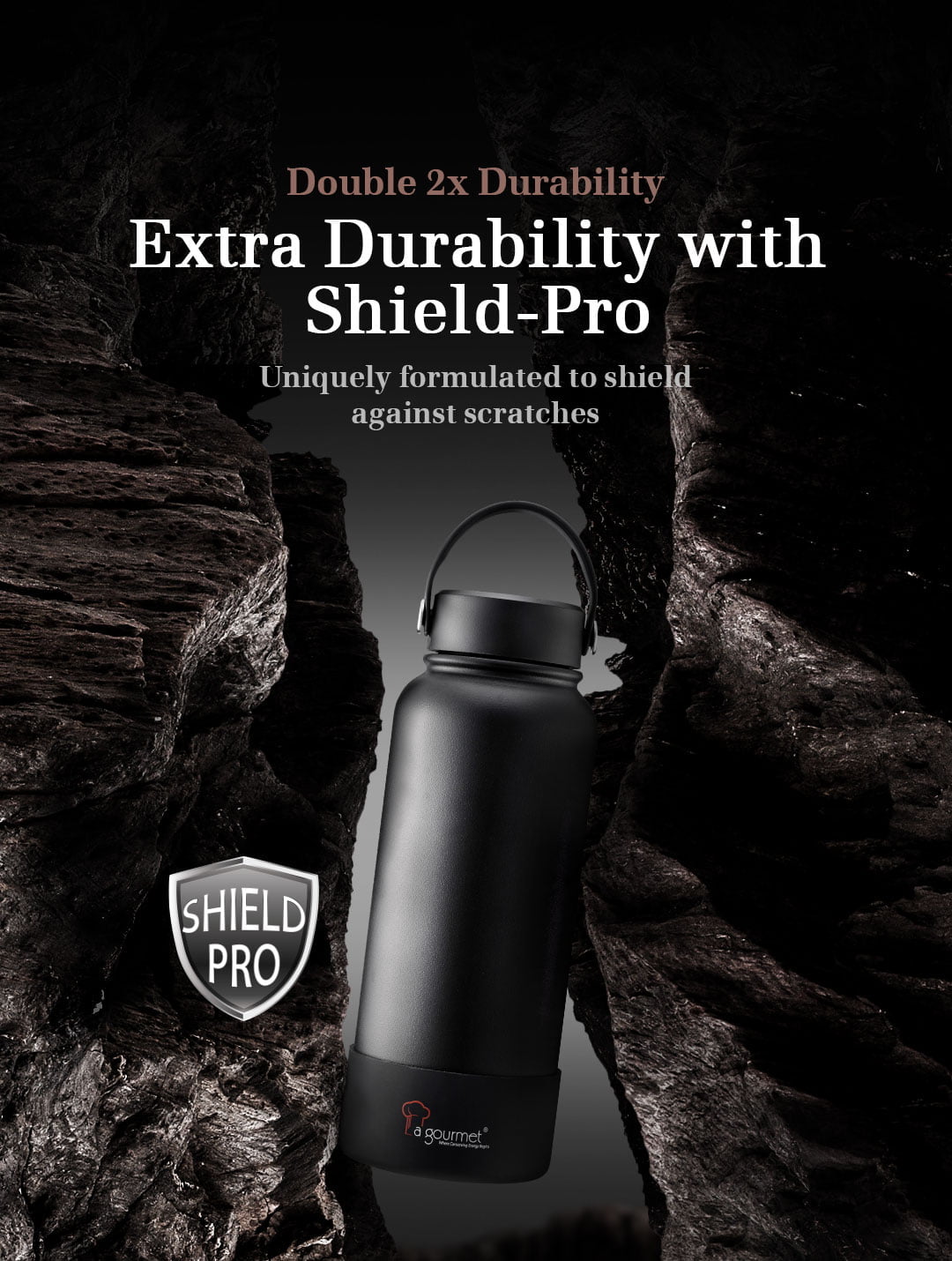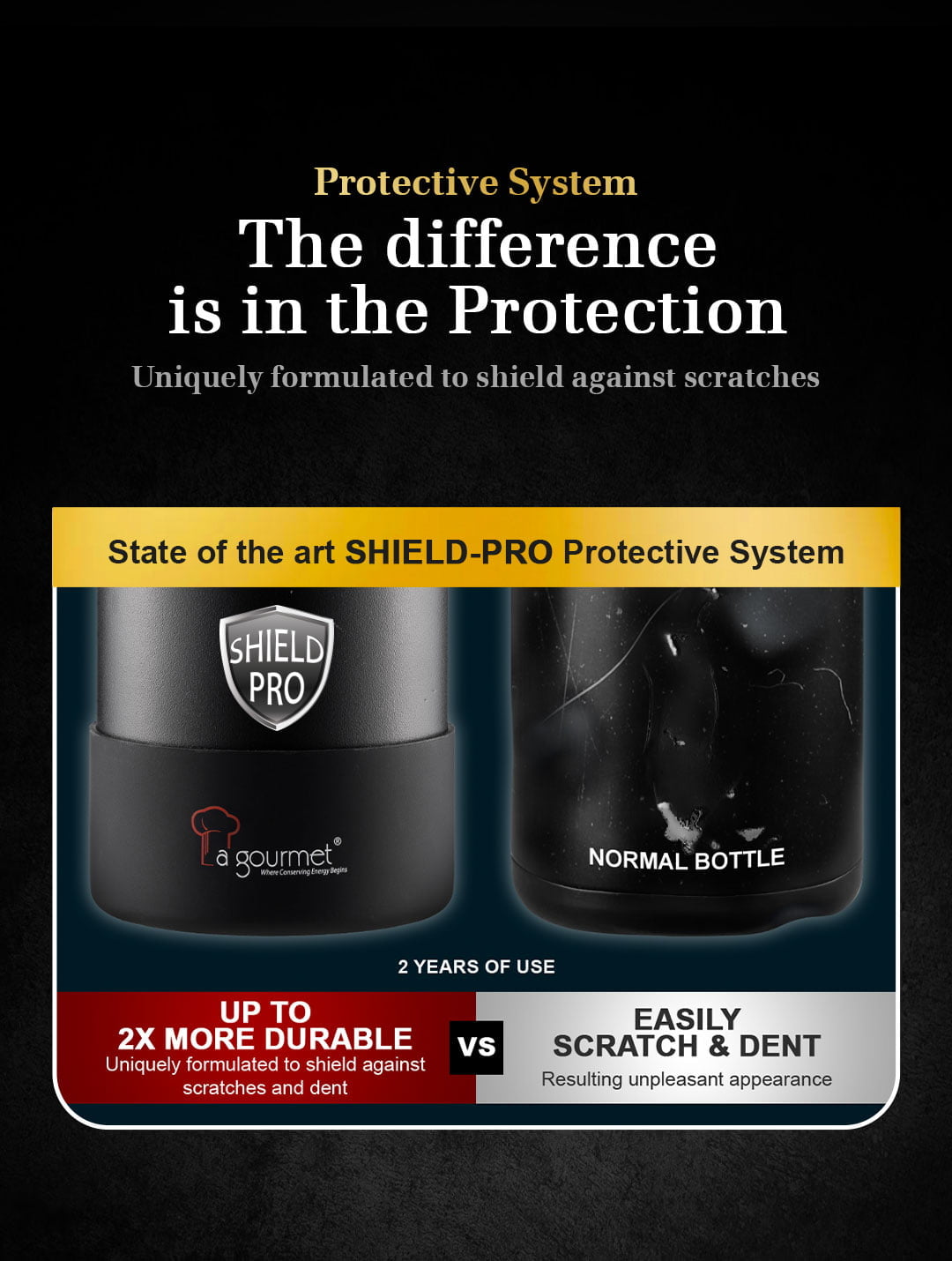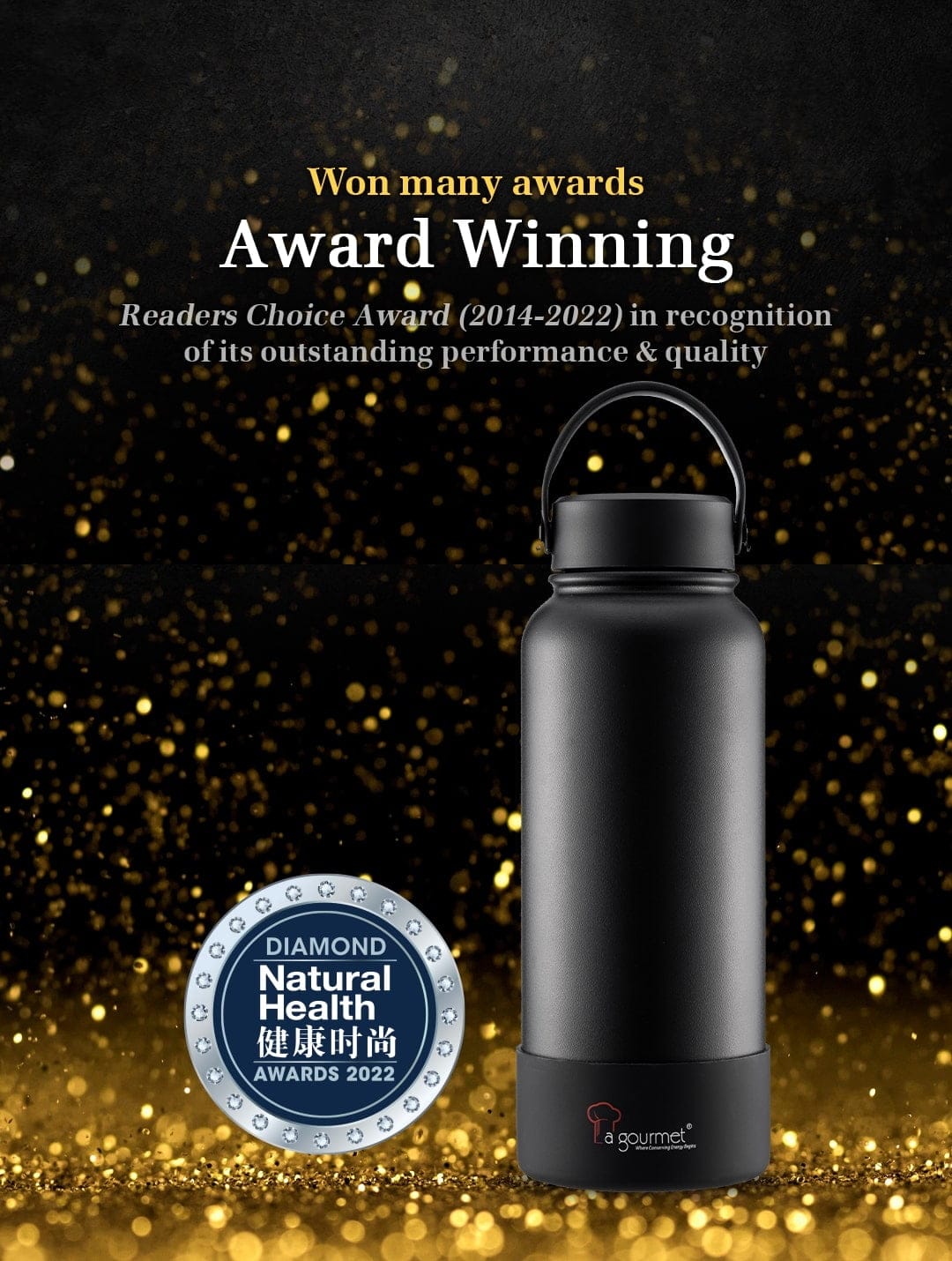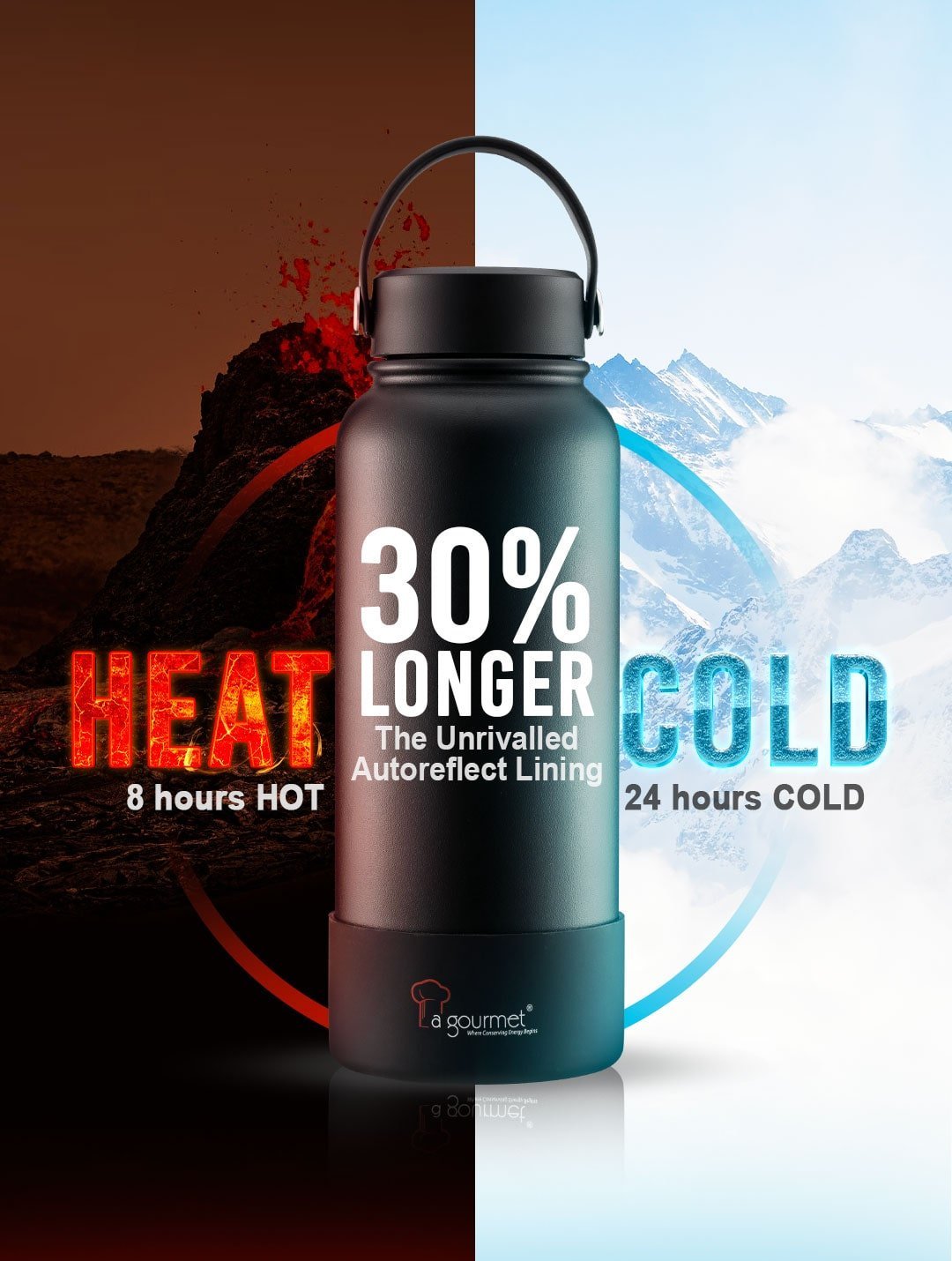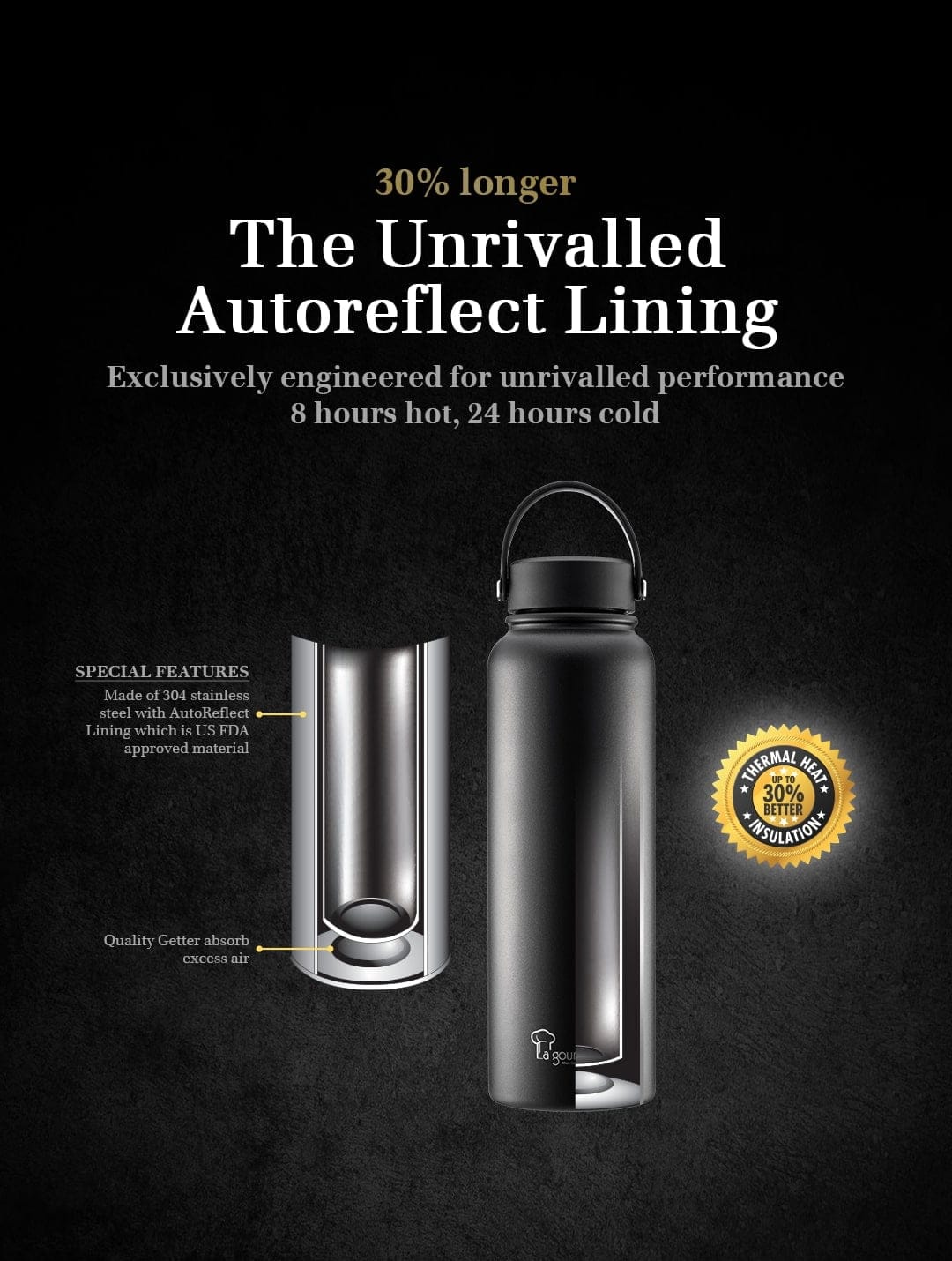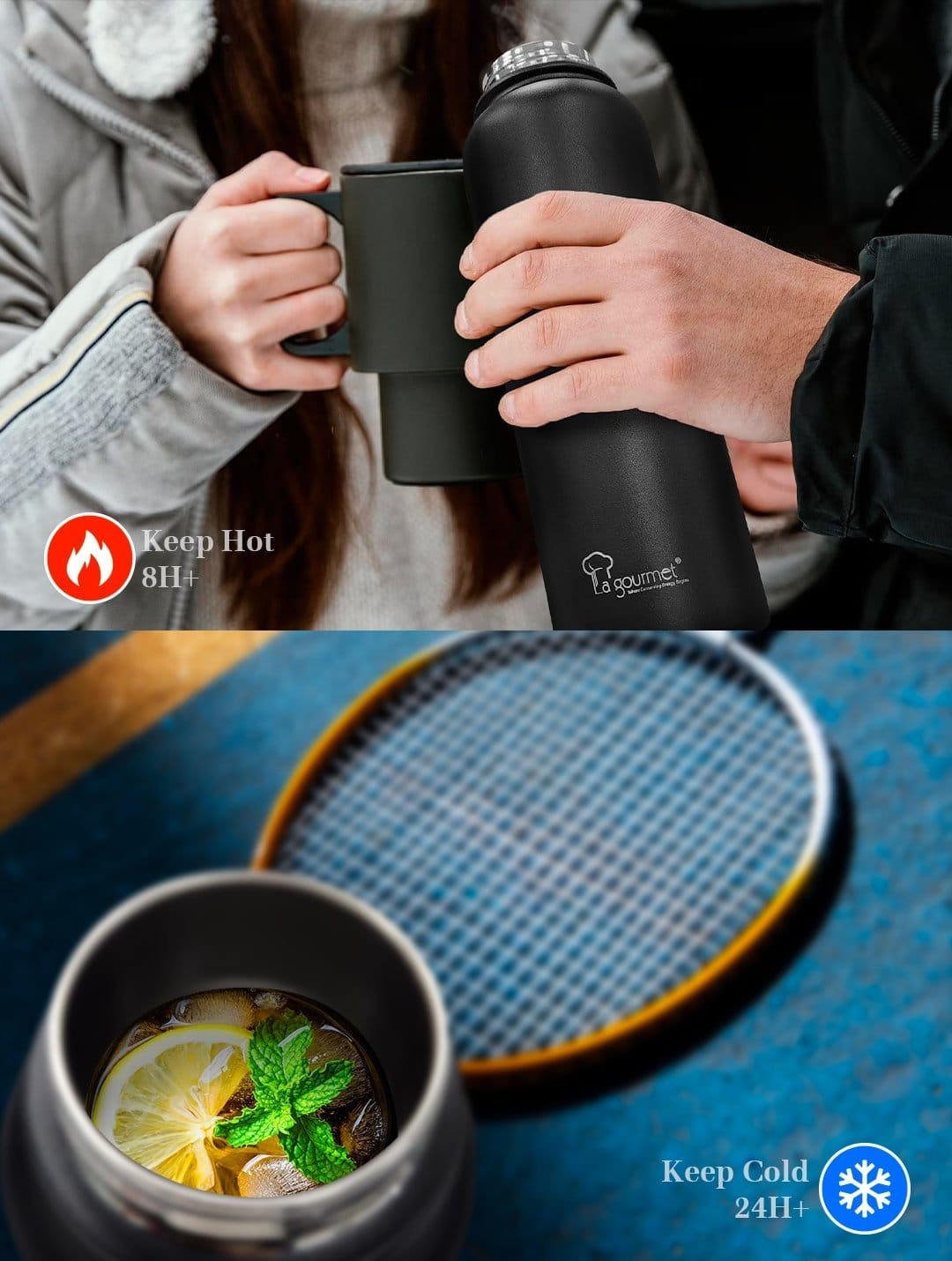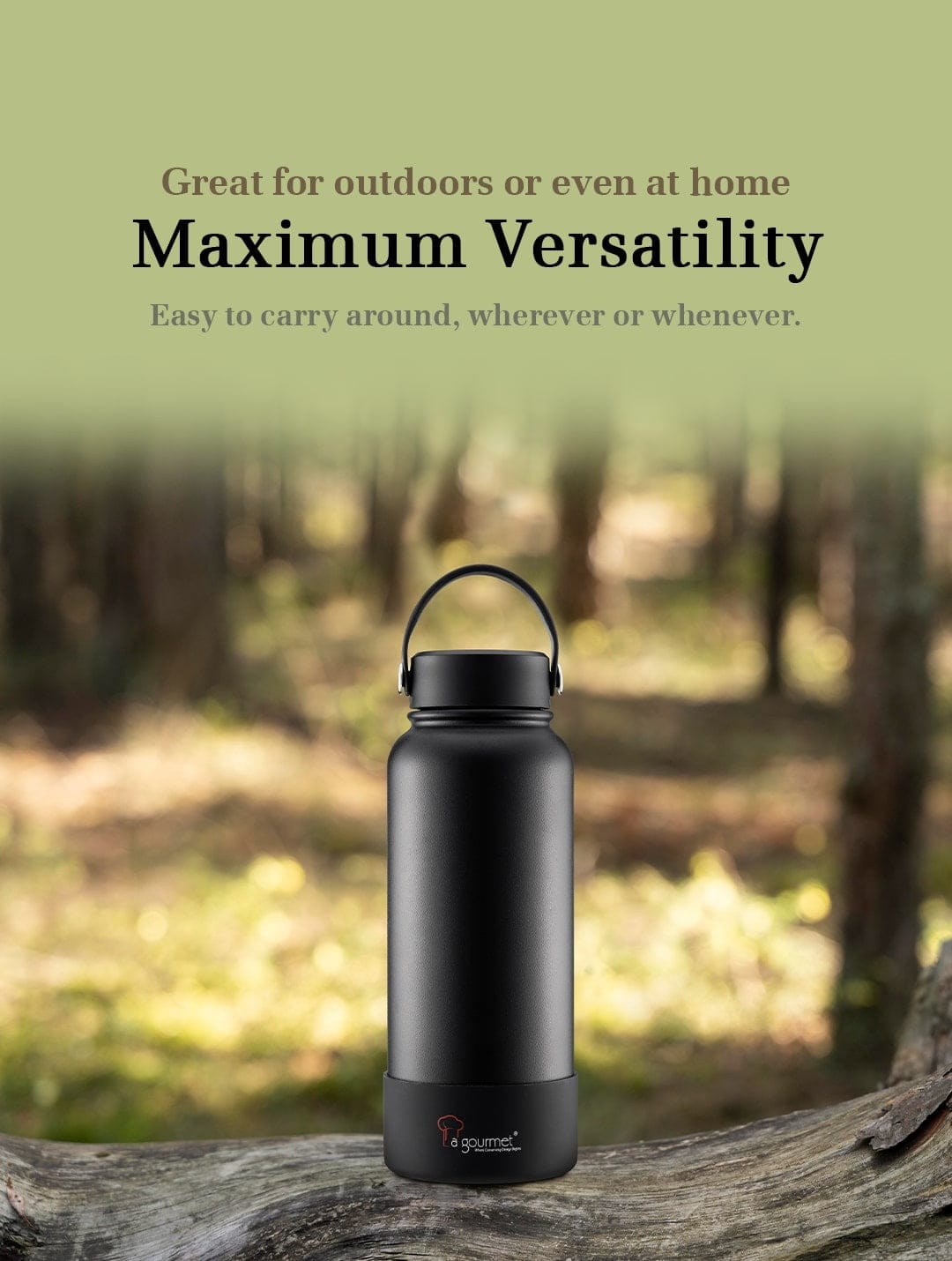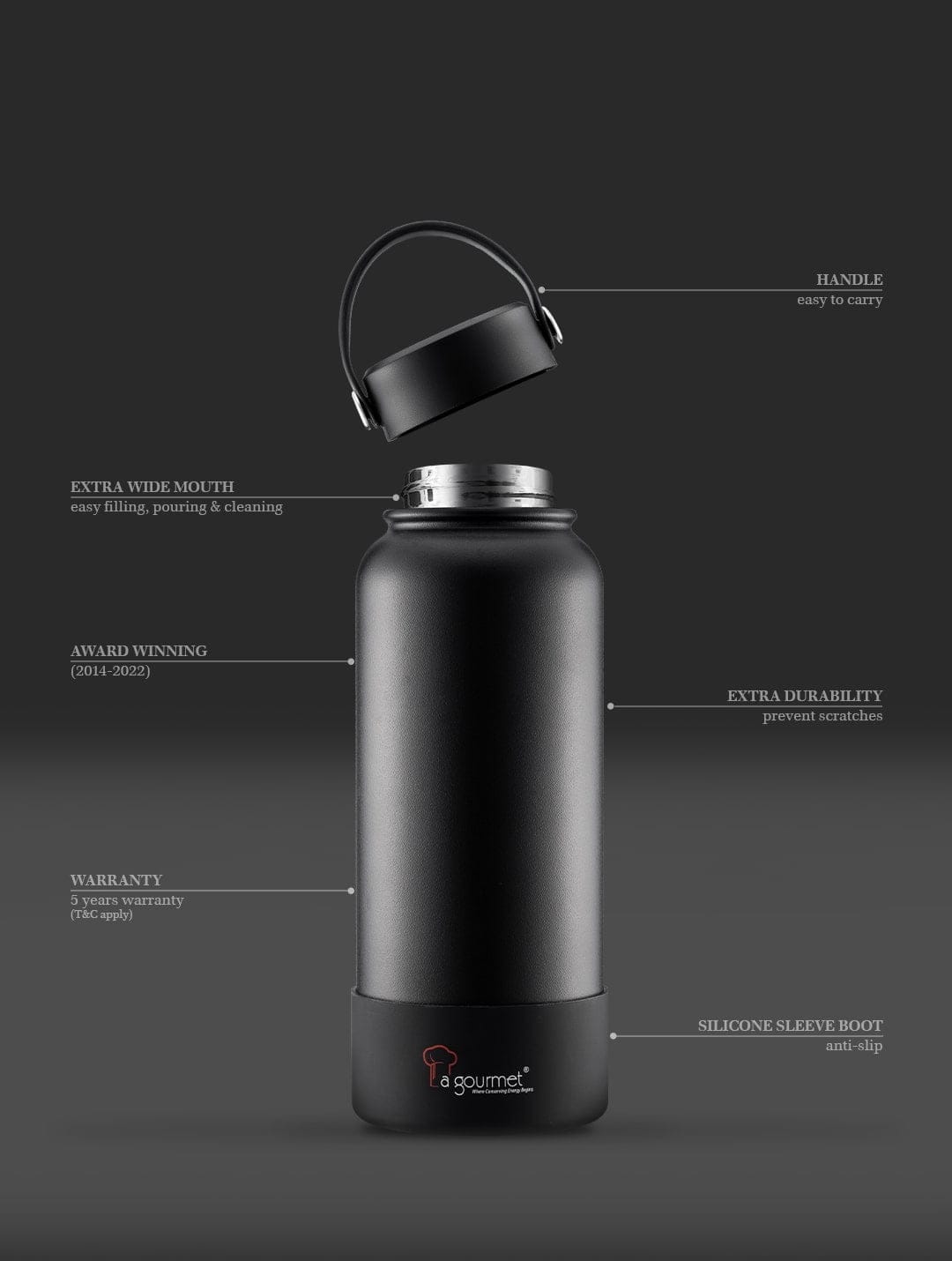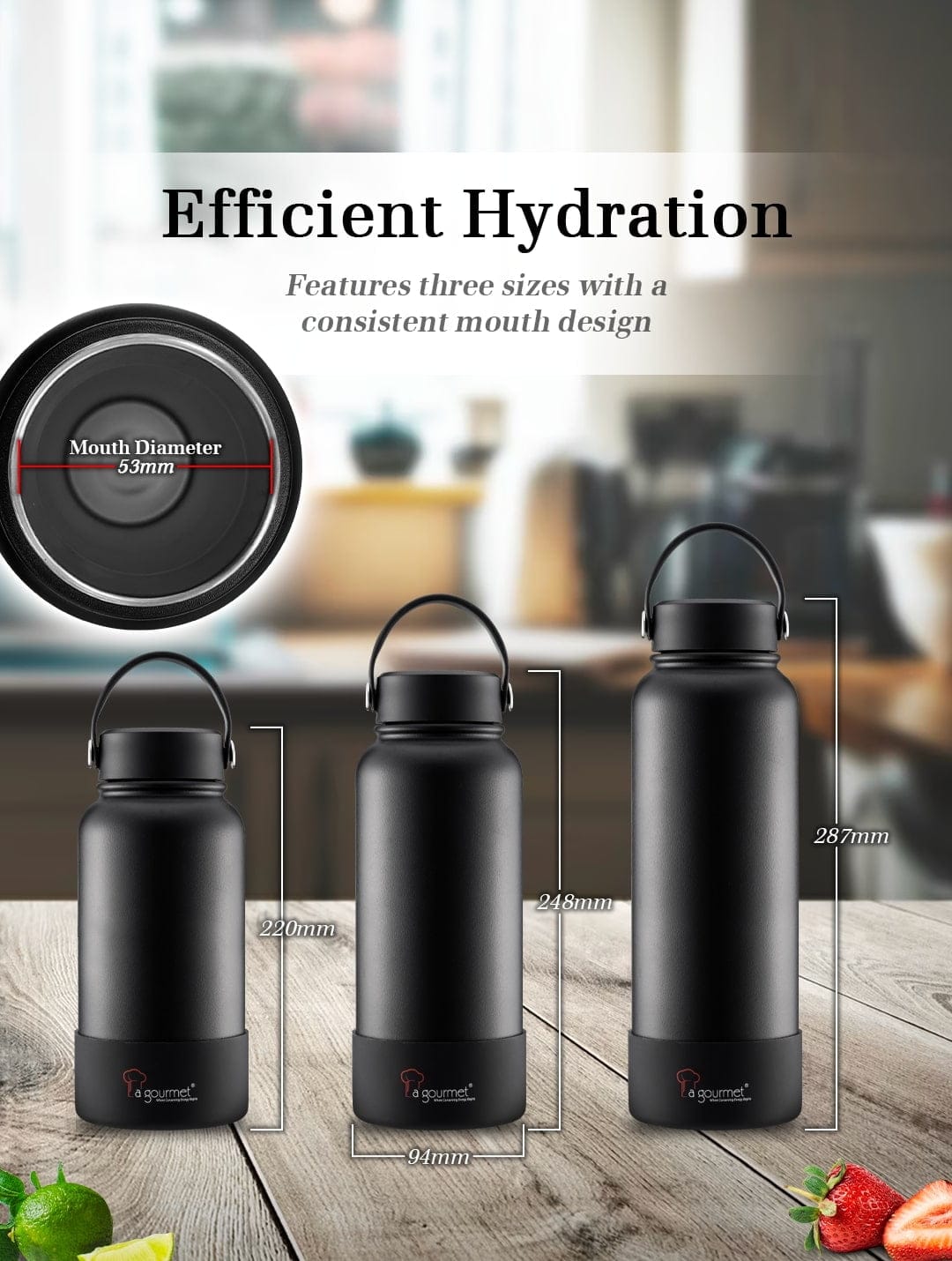 LA GOURMET RITZ THERMAL BOTTLE
1. Unbreakable 304/18/8 stainless steel from Japan.
2. Available in double walled vacuum pumped stainless steel.
3. Vacuum flask of superior quality finishing and performance.
4. One stop stopper – easy to use.
5. Could keep hot or cold up to 24 hours for thermal flask and 6 hours for food carrier and tumbler.
WHY ARE WE DIFFERENT?
UNRIVALED HEAT/COLD RETENTION La gourmet special reflective lining improves heat retention by up to 30%. Quality getter improve the heat retention too.
THERMALWARE OF THE YEAR (2014-2022)
La gourmet Thermalware has also won many prestigious awards in recognition of its outstanding quality and innovation.
1. Safe and Heathy Made from high quality food grade 18/8 stainless steel that is non-reactive , toxin free, non- leaching, unlined, lead free and clean tasting.
2. Leak and Spill Proof 100% leak and spill proof.
3. U.S. FDA Approved Made from 100% FDA- Approved materials. All plastic components are BPA free.
4. Extra Wide Mouth The large opening makes foeasy filling and pouring.
USE AND CARE
Before first use please clean your La gourmet product with warm water and dishwashing liquid. Using a cleaning brush with soft foam head will make the task easier. Do not use metal or hard plastic cleaning brushes.
STUBBORN STAINS
Remove stains by adding a mixture of hot water and vinegar or lemon juice into the flask/mug and soak for several hours, empty and rinse thoroughly. For very stubborn stains you can try a mixture of bicarbonate soda and hot water. Soak for several hours before rinsing.
DRYING
Dry with lid removed from the thermalware.
MAXIMUM HEAT/COLD RETENTION
Best results are achieved from your La gourmet Thermalware by pre-rinsing it with hot water for hot drinks and cold water for cold drinks.
WARRANTY
Warranted free from defective materials & workmanship for 5 year. This warranty does not cover damages due to normal wear & tear of the products.