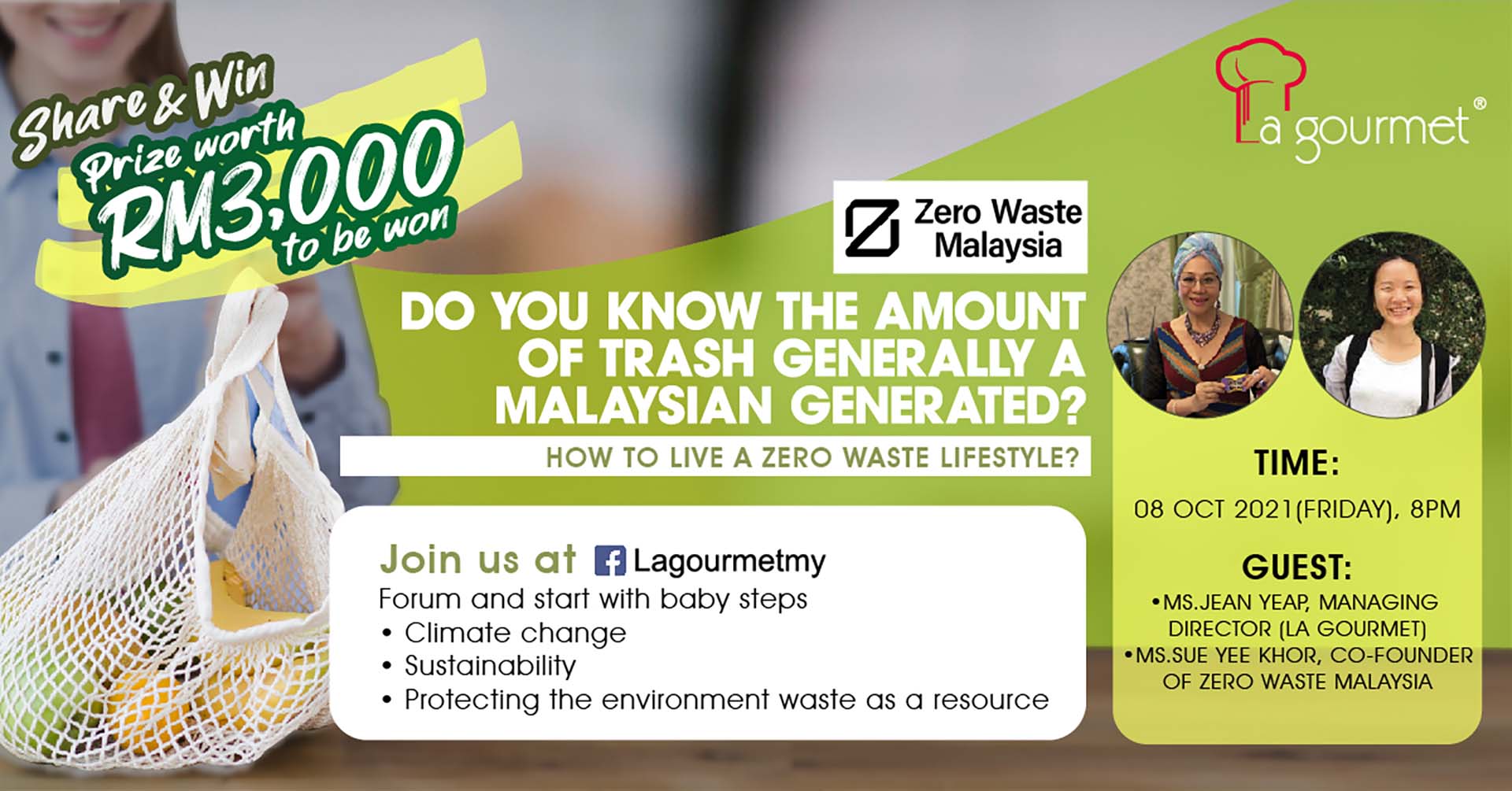 Do you know the amount of trash generally a Malaysian generated?
Join our Managing Director, Ms. Jean Yeap and the co-Founder of Zero Waste Malaysia, Ms. Sue Yee Khor on 8 Oct 2021 (Friday) for this forum to discuss about climate change, sustainability and protect our planet. Going zero waste will be the key.
Please share the FB Live and tag 3 of your friends in the comment during live, as you will stand a chance to win prizes with total worth up to RM3000.