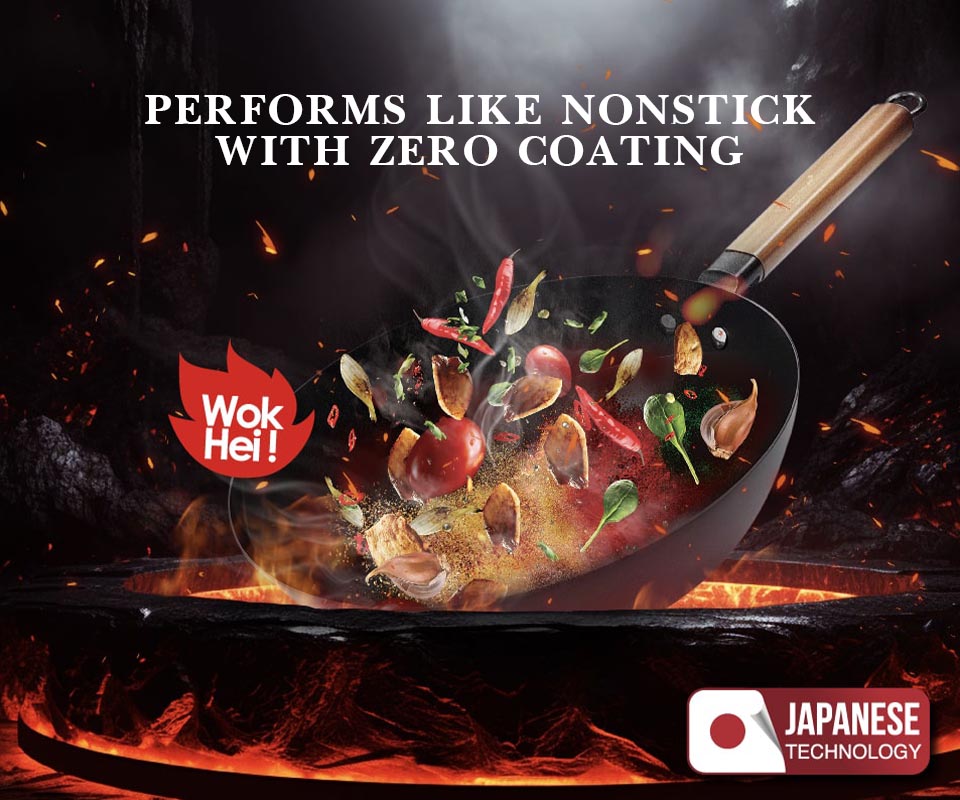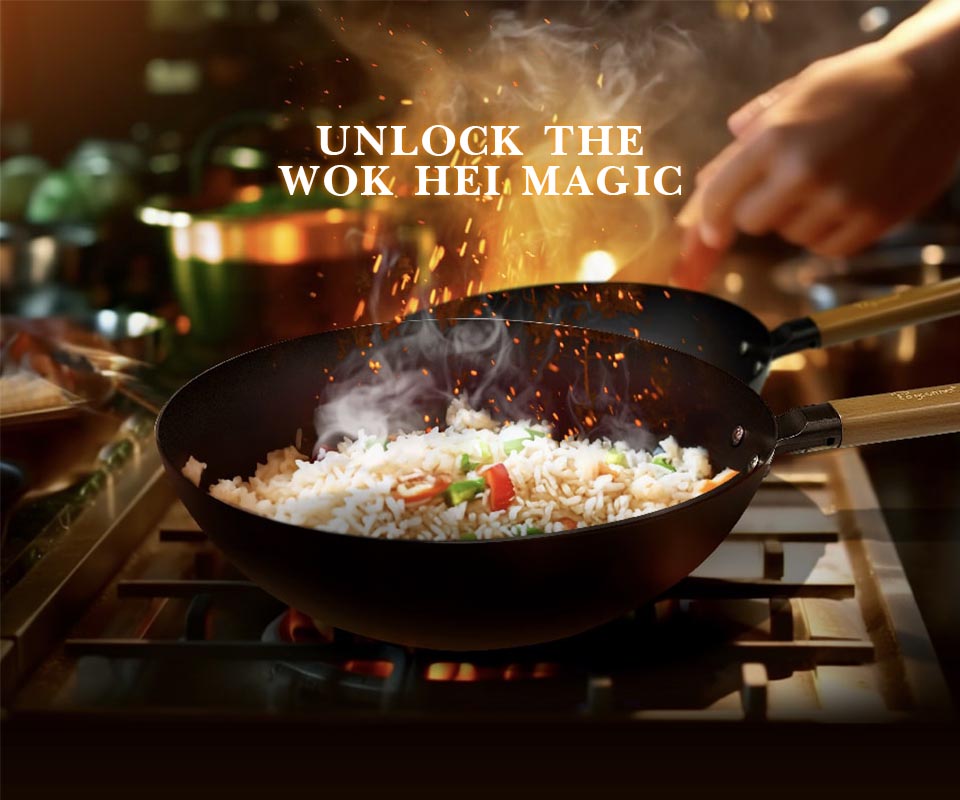 Product Specifications;
Height  : 8.5cm
Length :  42.5cm
Width   :  20cm
Weight :  0.9kg
Diameter : 20cm
Capacity : 2L
Induction Base Diameter: 13cm
Product Material: Special Formulated Steel
Hurry Up! Offer End In:
Use and Care
Please follow these instructions to prolong the product life and to maintain the optimal performance of your La gourmet Hikaru Wok. Conditioning the pan with oil before it is used for the first time is very important.
BEFORE USE
First, wash your cast iron pan's inner and outer surface with some dishwashing liquid.

Rinse and dry it.

After drying the cast iron pan, please follow the oil conditioning procedure.
Initial Oil Conditioning
Fill the pan with one cup of oil.

Heat the pan for approximately 5 minutes using low heat or until the pan is smoking hot.

Coat the entire interior cookware by tilting the pan and turning the oil around.

Turn off the heat and remove the oil from the pan. The oil can be kept in an oil pot for repeated seasoning. CAUTION: Cast iron pan is very hot

Using a soft towel, spread and work the remaining oil residue evenly into the pan surface.

Initial oil conditioning is completed and the pan is ready to be used.
CAUTION: PLEASE BE CAREFUL WHEN HANDLING AND USING HEATED OIL.
BEFORE EVERY USE
Routine oil conditioning must always be performed before each use. Performing oil conditioning before each use prevents food from sticking and makes cooking and cleaning much easier. This is something that most professional cooks know and do.
With proper conditioning, the cookware will form a natural patina and will resist food from sticking, making cooking and cleaning easier.
Routine Oil Conditioning
Heat up your cast iron pan using medium heat.

Add about ½ cup of oil to the pan (you can reuse the oil from the first conditioning).

Tilt the pan and turn the oil around to coat the entire interior surface.

After the oil is heated and the pan is evenly coated and conditioned, return the oil to its oil pot.

The pan is ready for cooking. Please add fresh oil for your usual cooking.
*Oil conditioning prevents food from sticking while creating a coating that allows heat to be distributed more evenly on the pan surface.
AFTER USE
Use a scrub brush while the cookware is still hot and wash the pan with water/hot water. (Avoid using the dishwasher and dish soap as it may strip away the protective coating)

When done rinse it off and wipe off any moisture from both interior and exterior of the cookware. The cookware should be properly dried before storing.
Reminder 
Make sure to perform routine oil conditioning before each use.

Using a detergent may strip away the protective coating acquired from oil conditioning.

Should the pan require deep cleaning with a detergent, apply oil evenly to the surface after cleaning.

Reperforming initial oil conditioning is recommended before use.
How to season Hikaru wok?