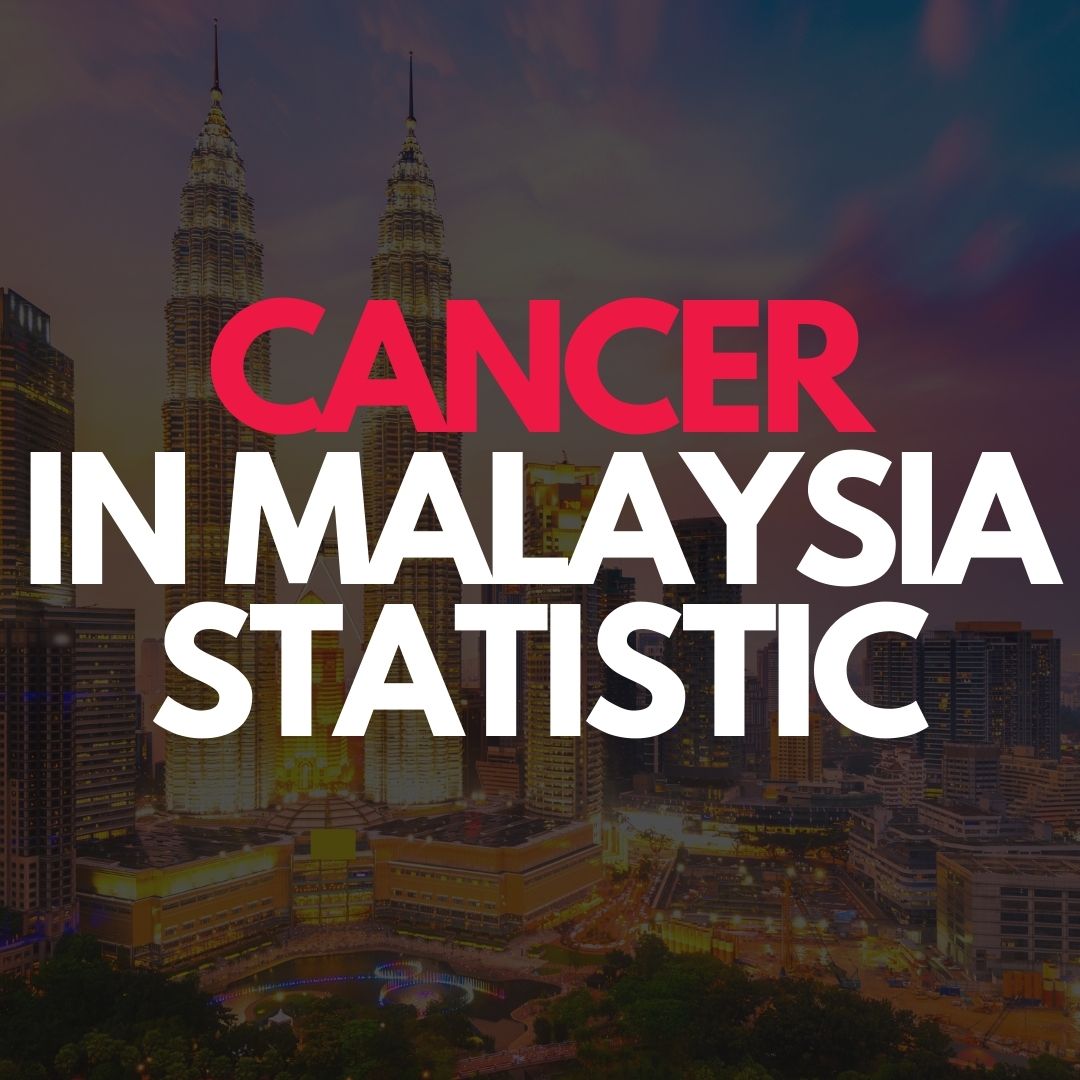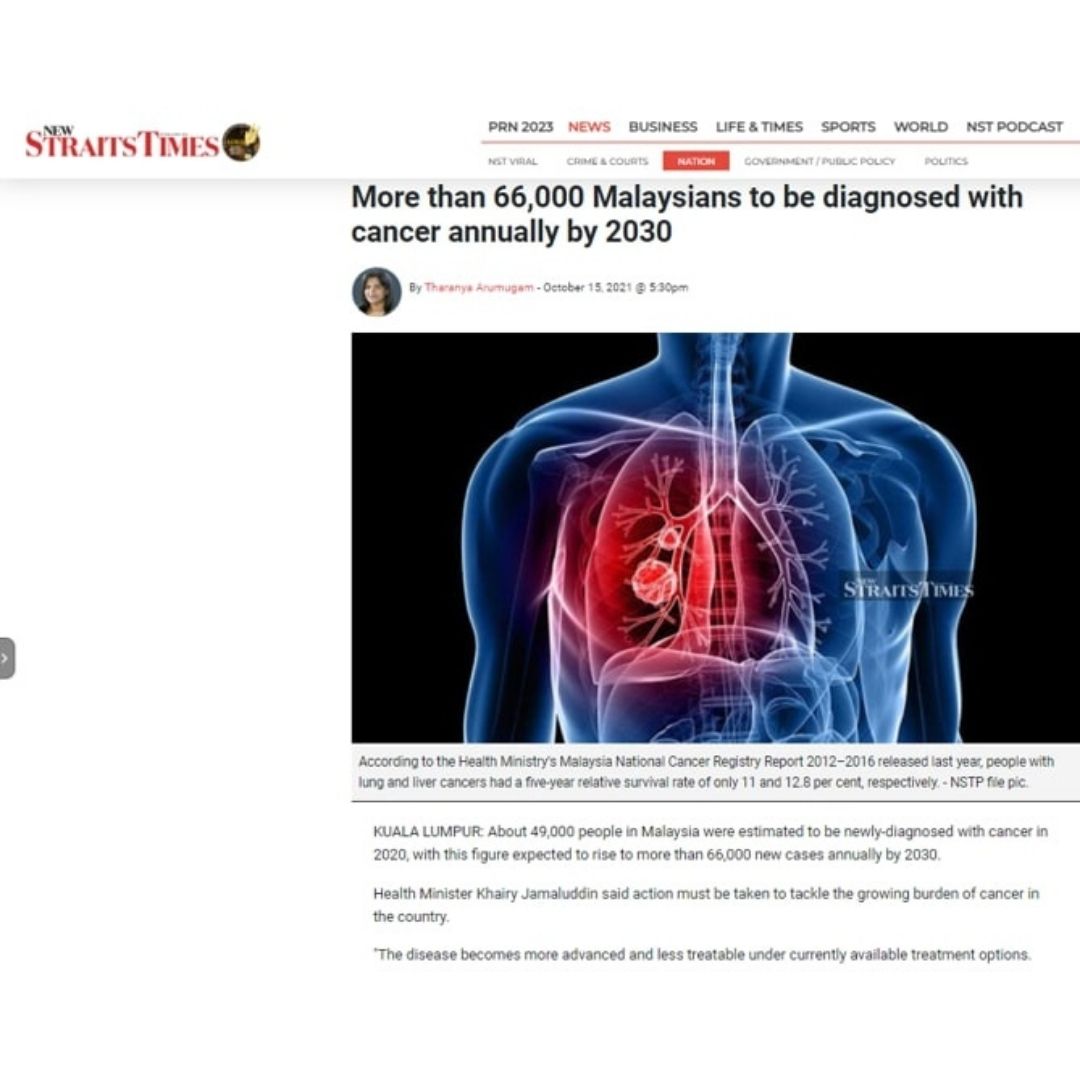 More than 66,000 Malaysians to be diagnosed with cancer annually by 2030.
About 49,000 people in Malaysia were estimated to be newly-diagnosed with cancer in 2020, with this figure expected to rise to more than 66,000 new cases annually by 2030.
Health Minister Khairy Jamaluddin said action must be taken to tackle the growing burden of cancer in the country.
"The disease becomes more advanced and less treatable under currently available treatment options.
"With late diagnosis, there will be fewer treatment options available for the patient and that means fewer people will survive cancer," he said in his keynote speech at the Improving Access to Cancer Treatment and Care virtual conference.
Source: https://www.nst.com.my/news/nation/2021/10/736871/more-66000-malaysians-be-diagnosed-cancer-annually-2030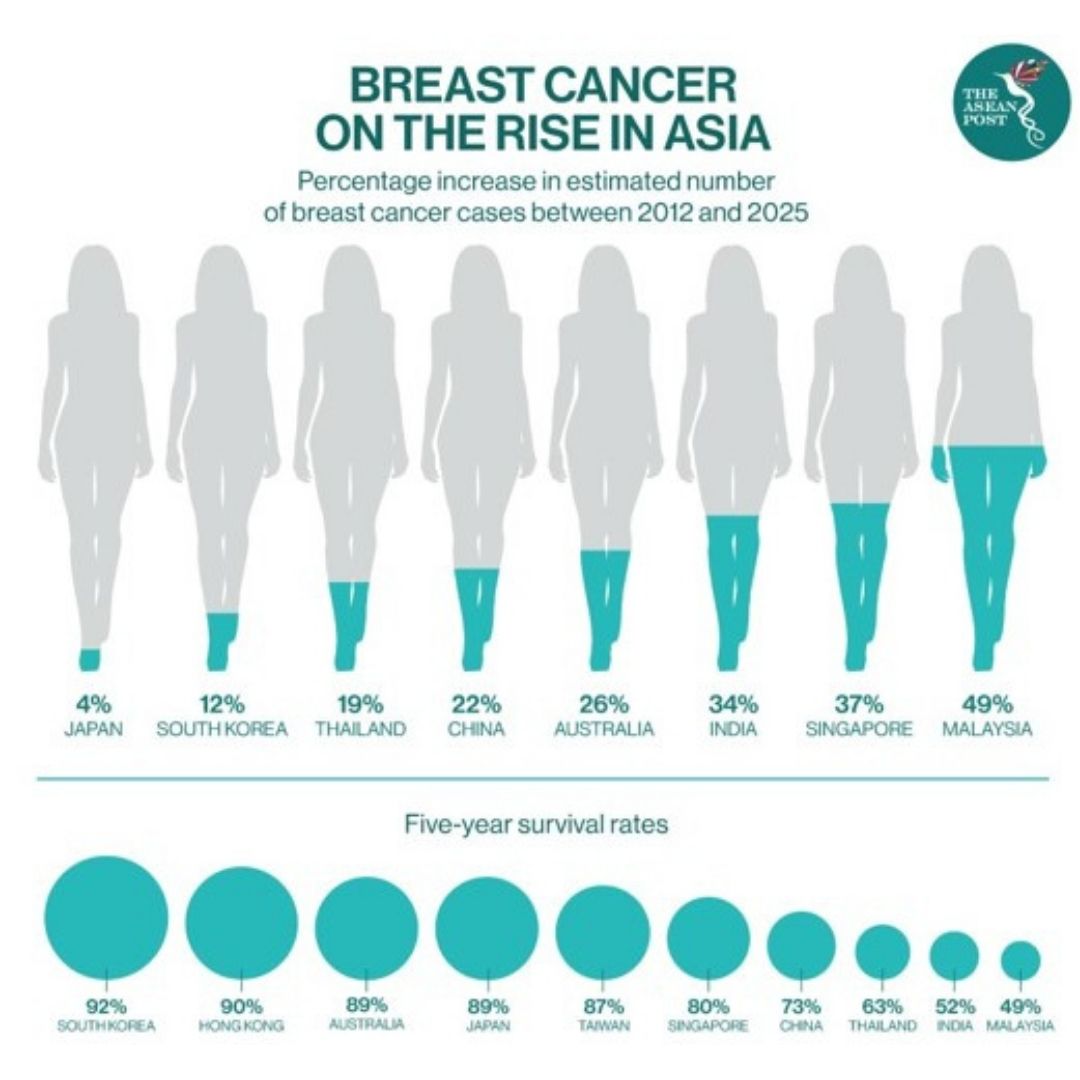 Breast Cancer Amid The Pandemic.
Every year in October, pink ribbons are distributed as part of a public awareness campaign aimed at reminding women across the globe to head for a breast examination in order to combat breast cancer.
2020's Breast Cancer Awareness campaigns have mainly shifted to social media and online as most nations are currently practicing social isolation amid the coronavirus pandemic. However, as countries are still battling the deadly outbreak, and while some are even bracing for a second wave – cancer awareness campaigns this year are not as loud as in past years….
Source: https://theaseanpost.com/article/breast-cancer-amid-pandemic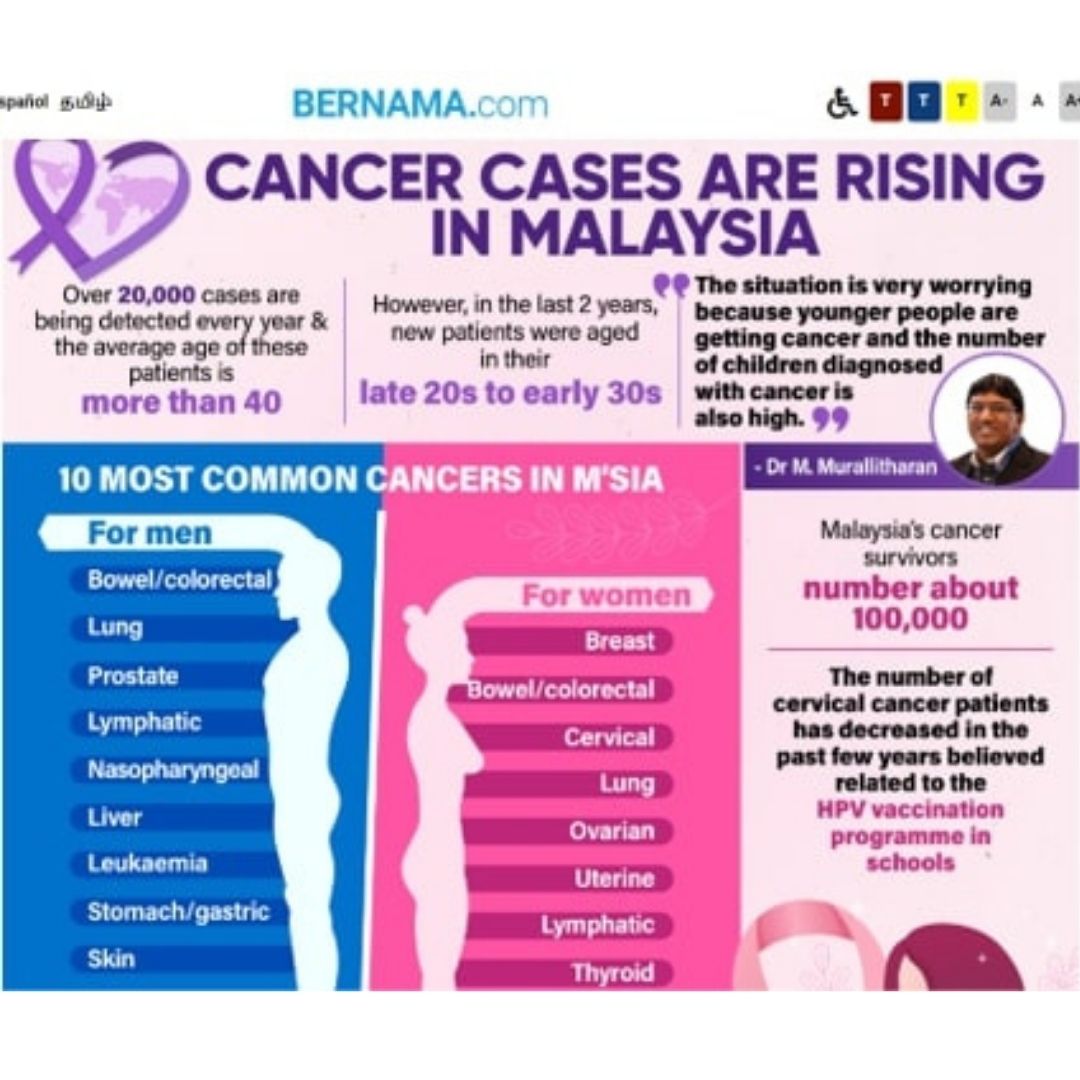 Cancer Cases Are Rising In Malaysia.
Over 20,000 cases are being detected every year & the average age of these patients is more than 40.
However, in the last 2 years, new patients were aged in their late 20s to early 30s.
The situation is very worrying because younger people are getting cancer and the number of children diagnosed with cancer is also high.
Source: https://www.bernama.com/en/infographics/index.php?v=10517