La gourmet Save The Planet Chopping Board Set – Acacia Chopping Board and 7″ Santoku Knife
Product Specifications;
Acacia Chopping Board
Height : 35cm
Length : 25.5cm
Width  : 1.5cm
Weight : 785g
Santoku Knife
Height : 34cm
Length : 4.5cm
Width  : 2.33cm
Weight : 0.232g
Description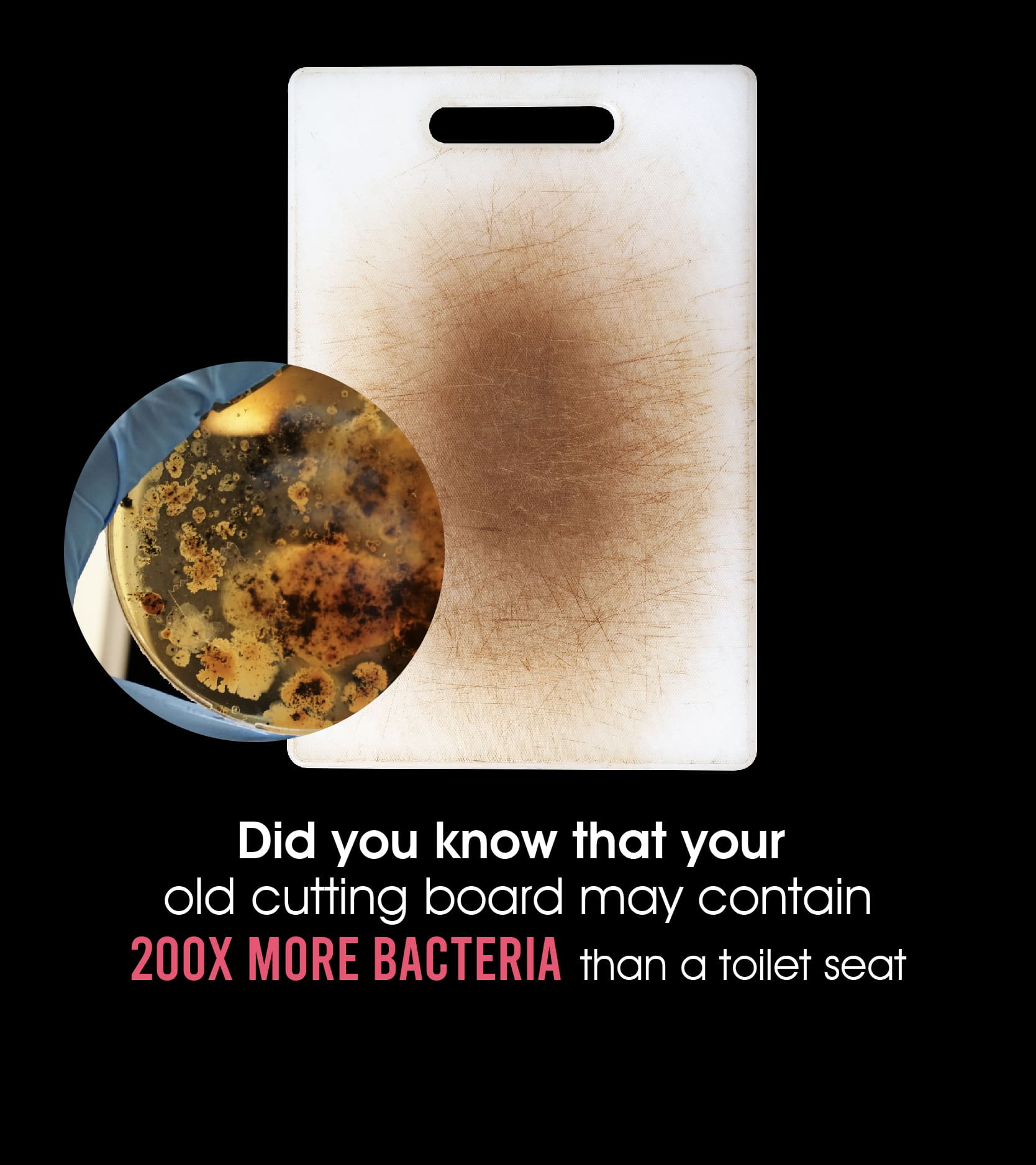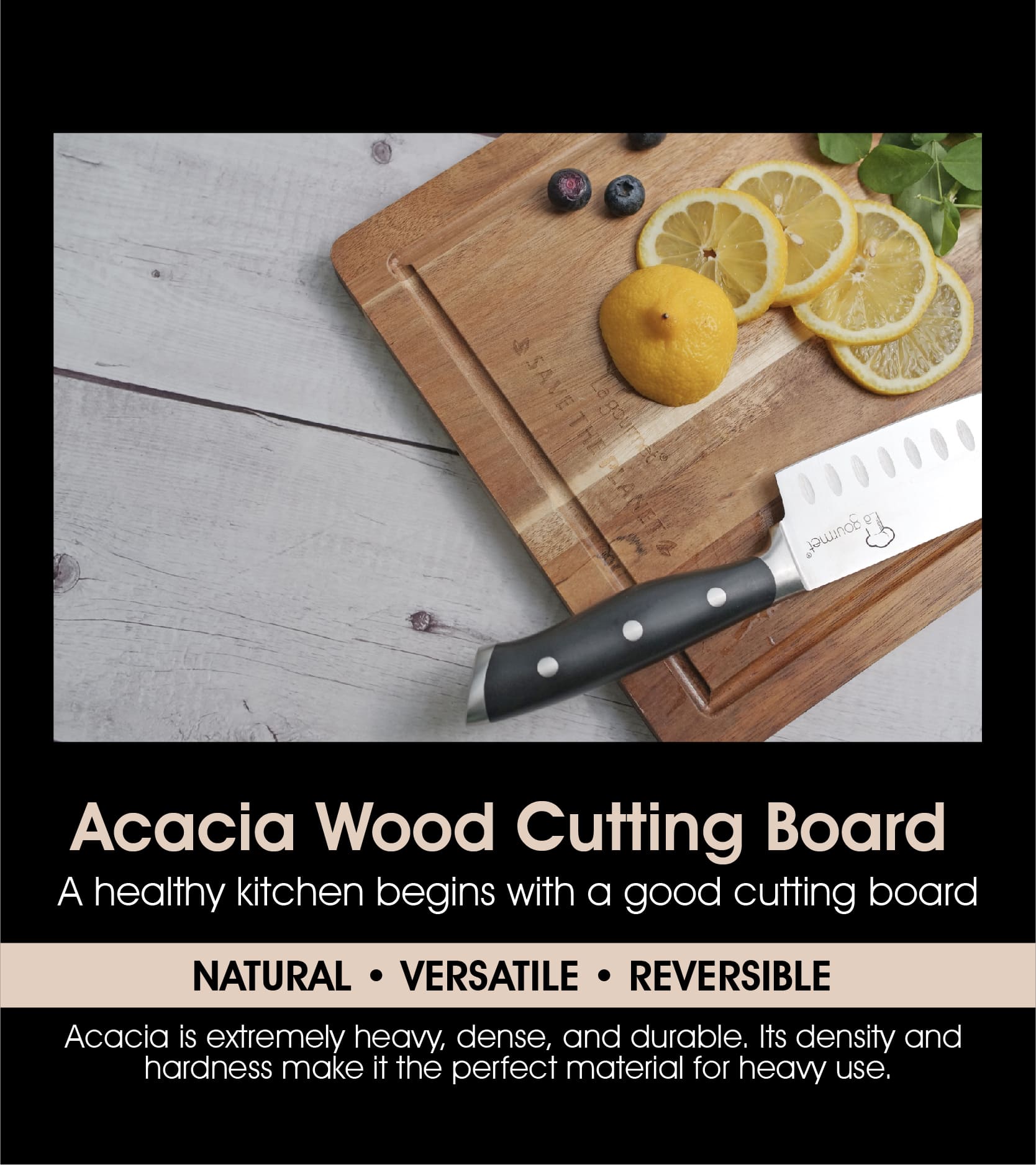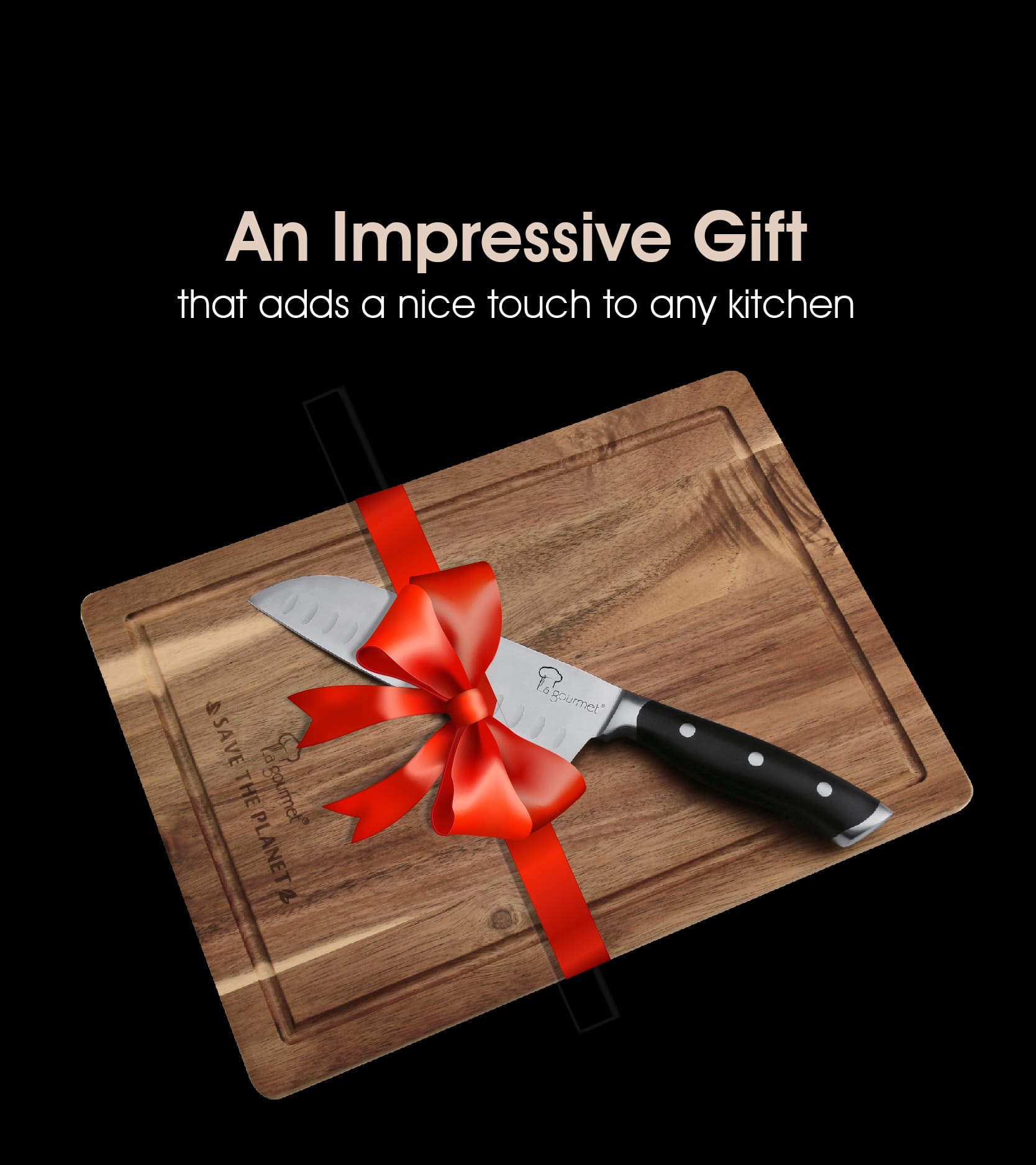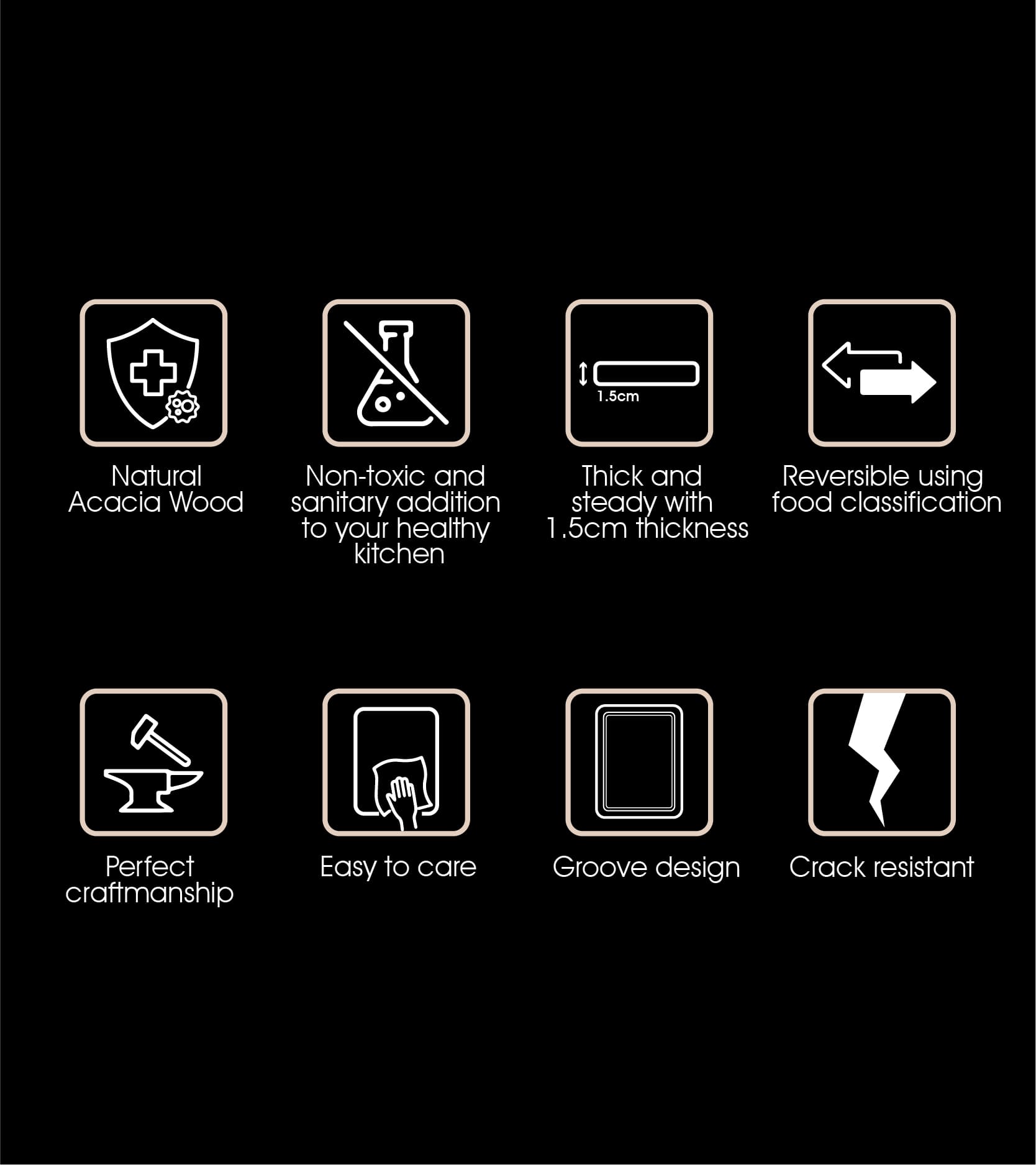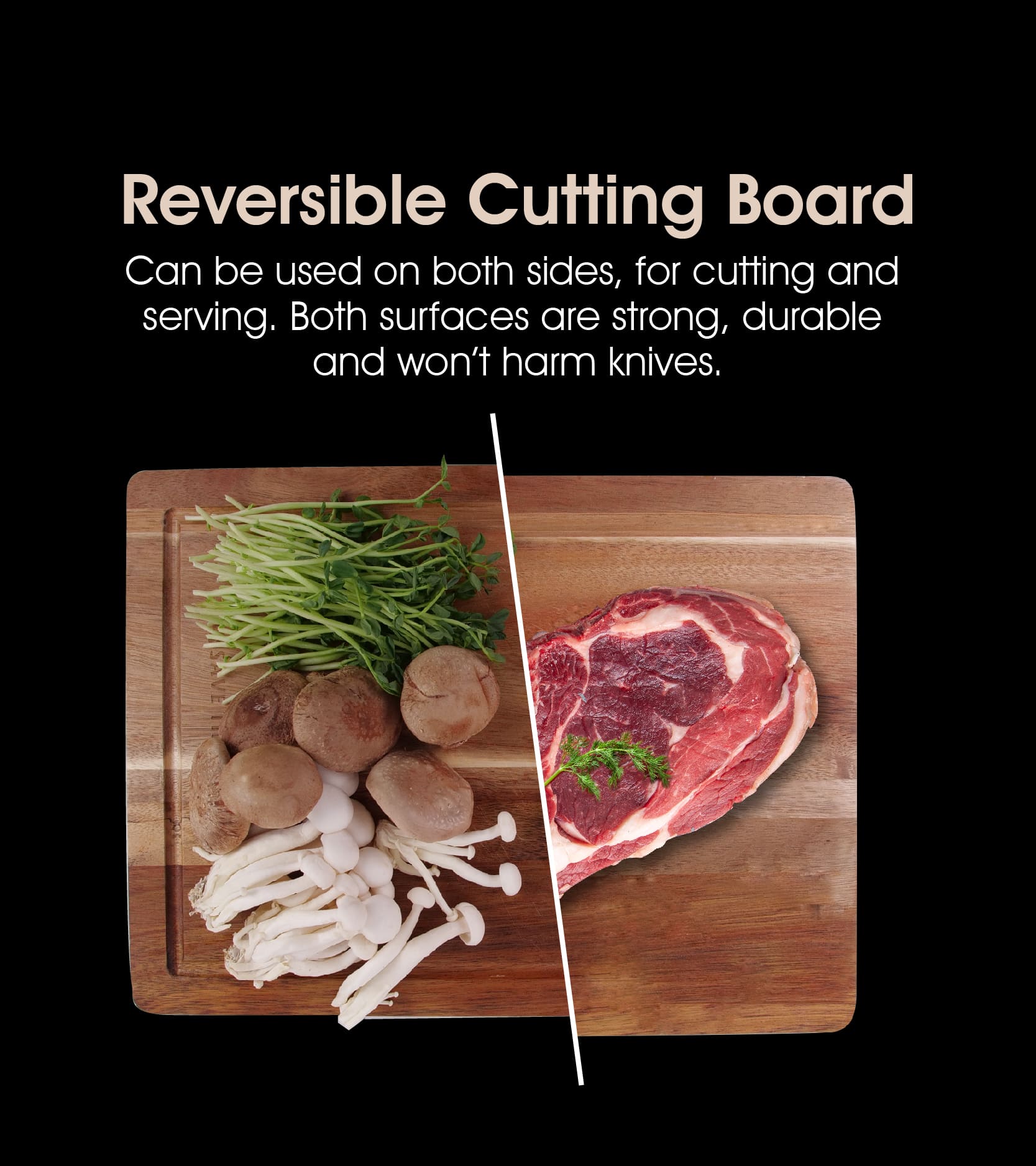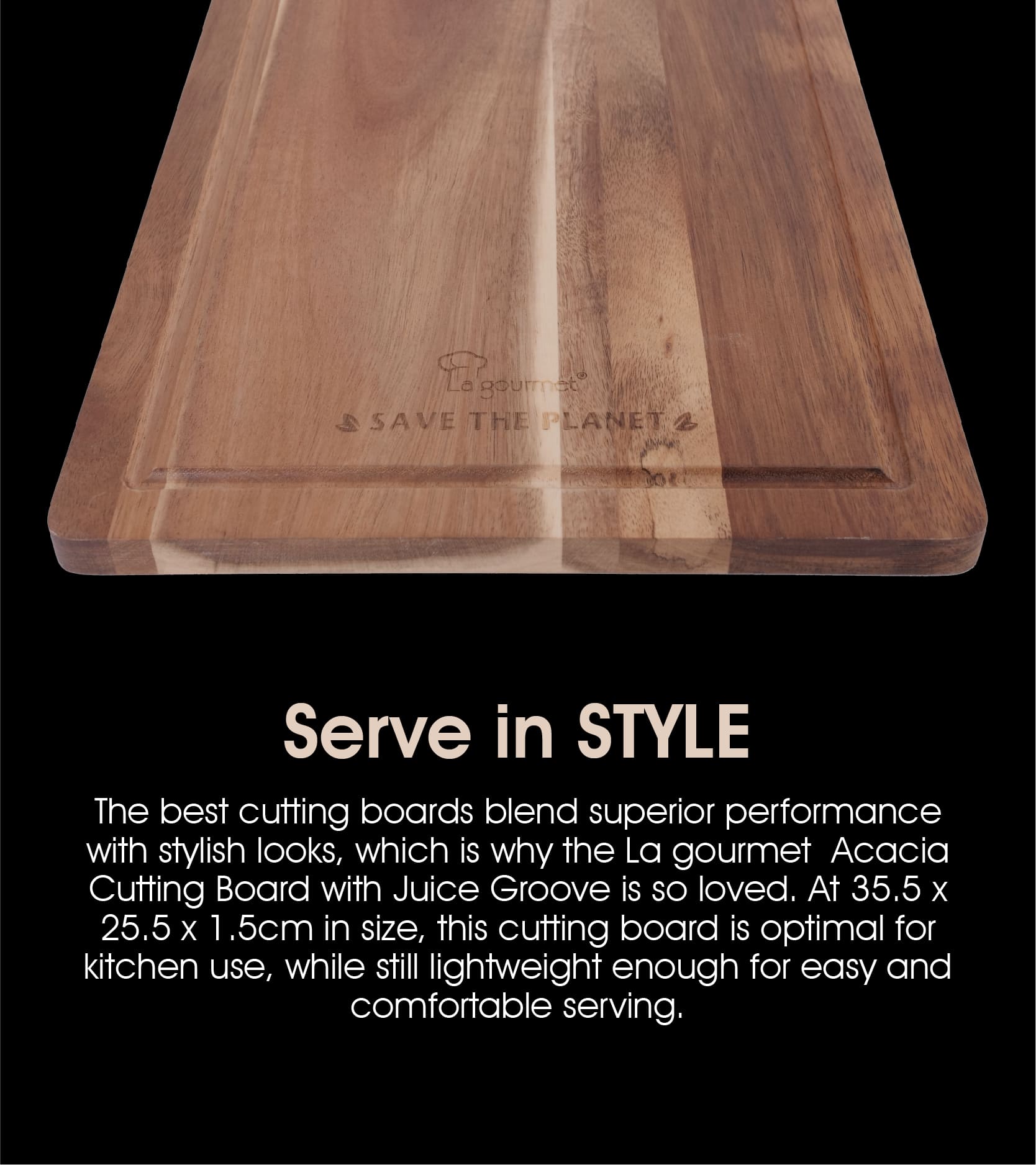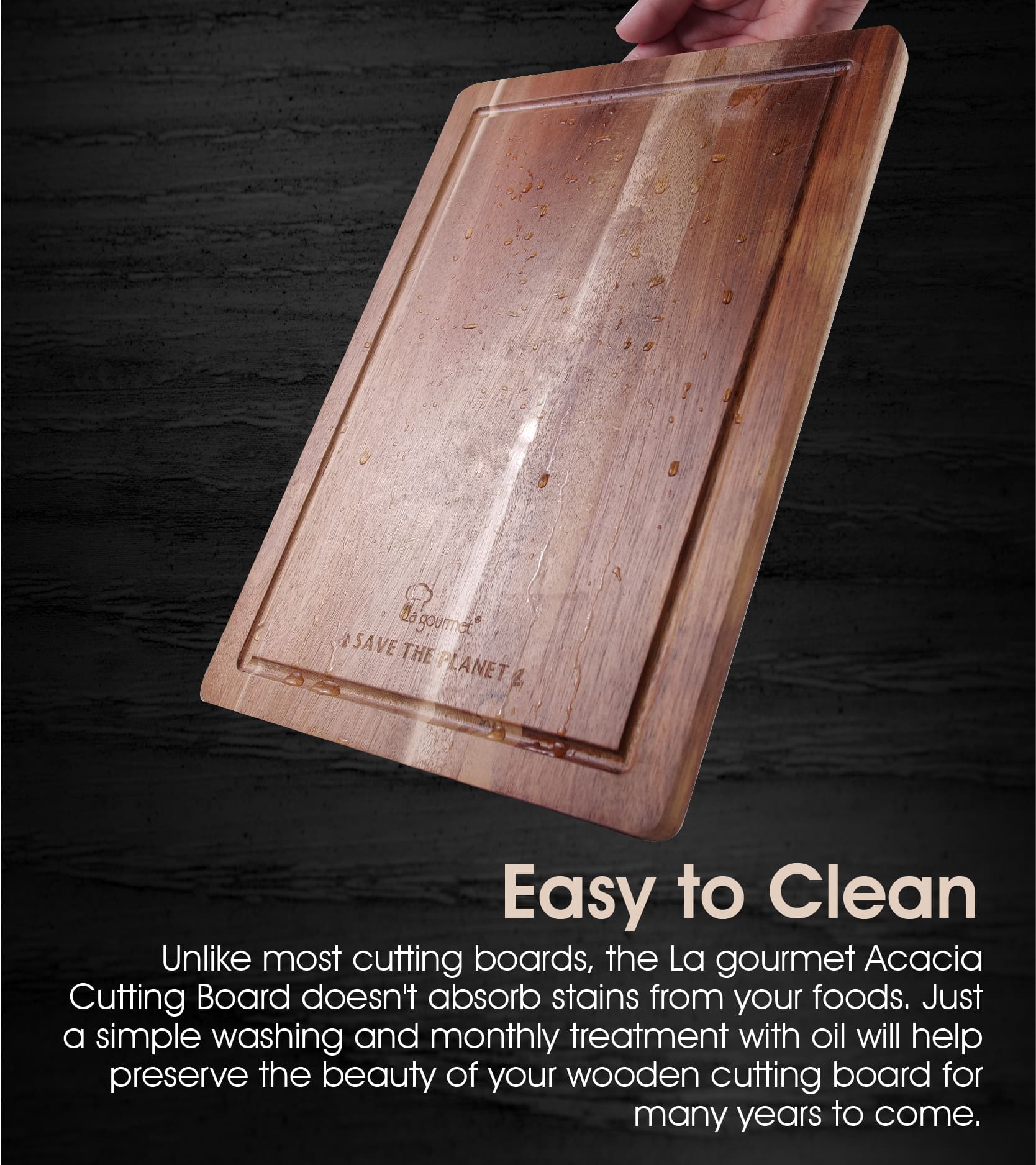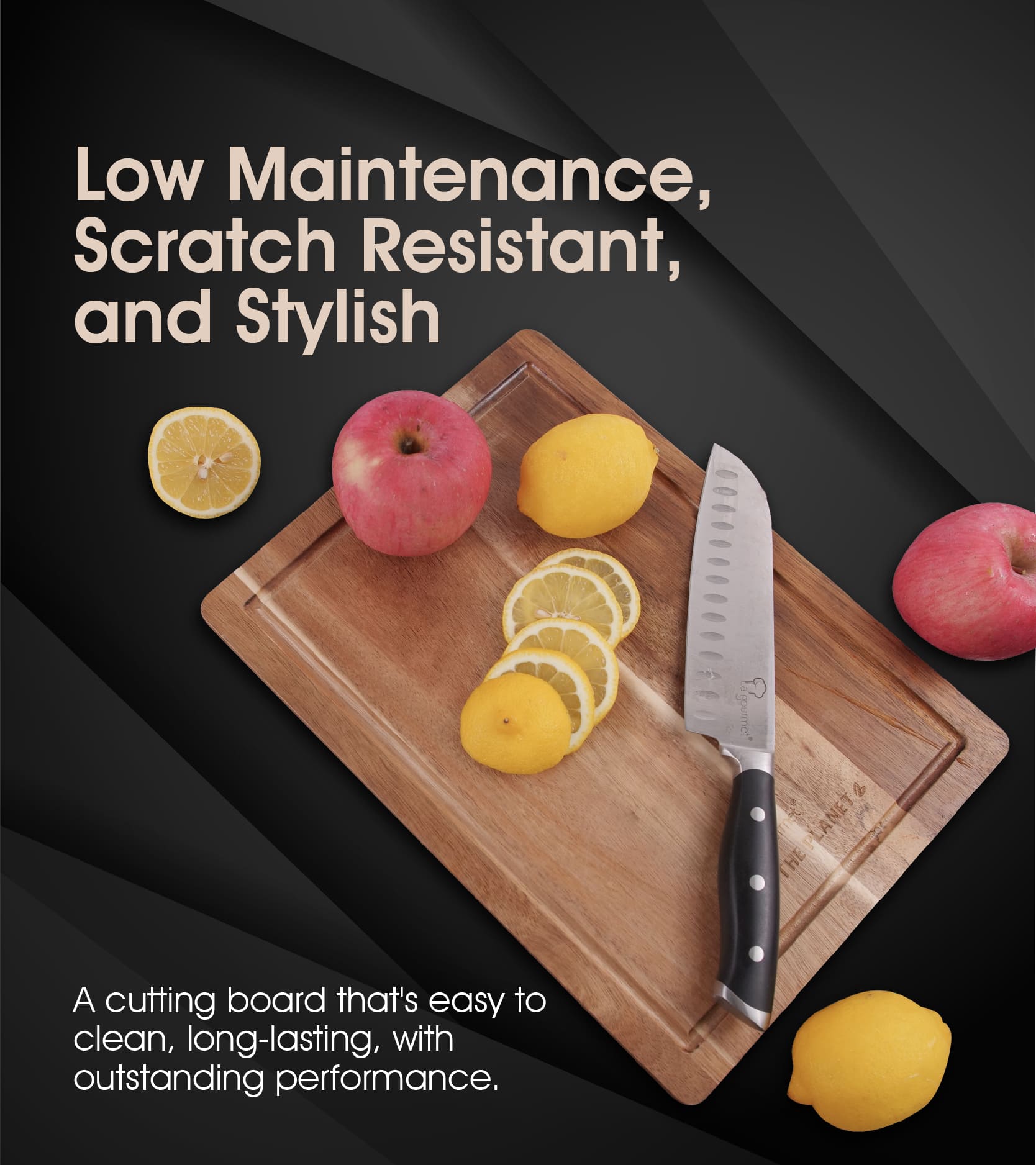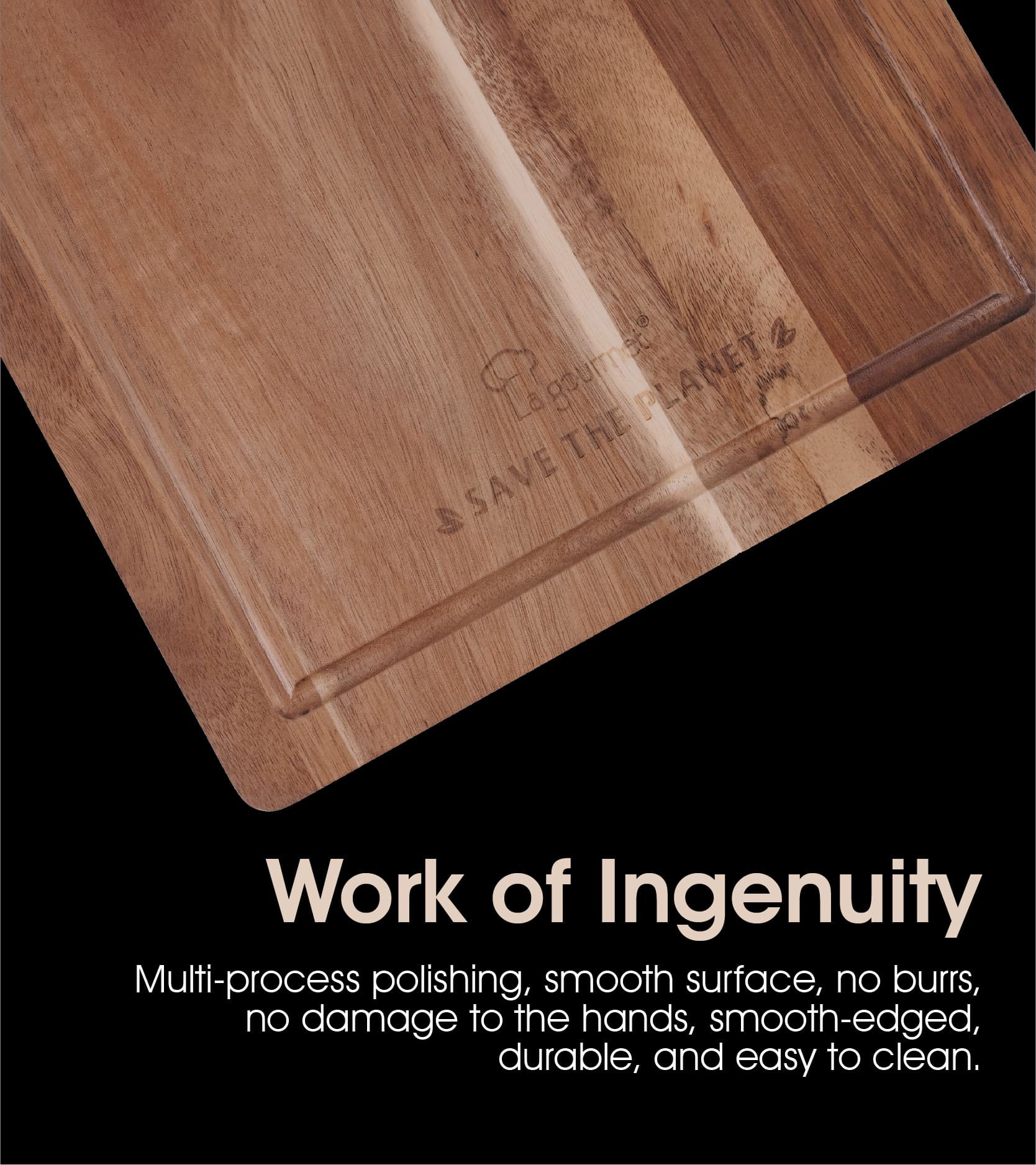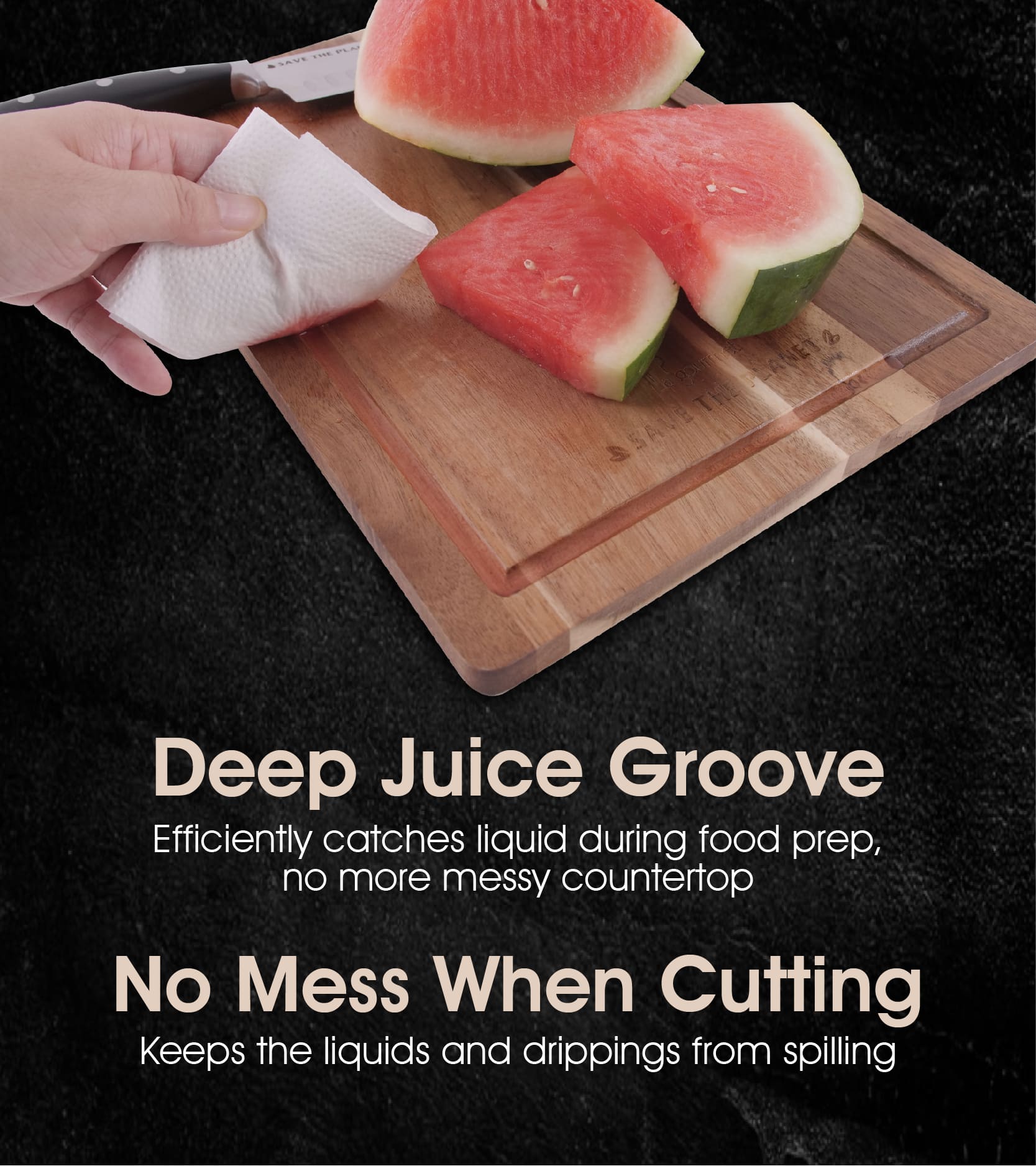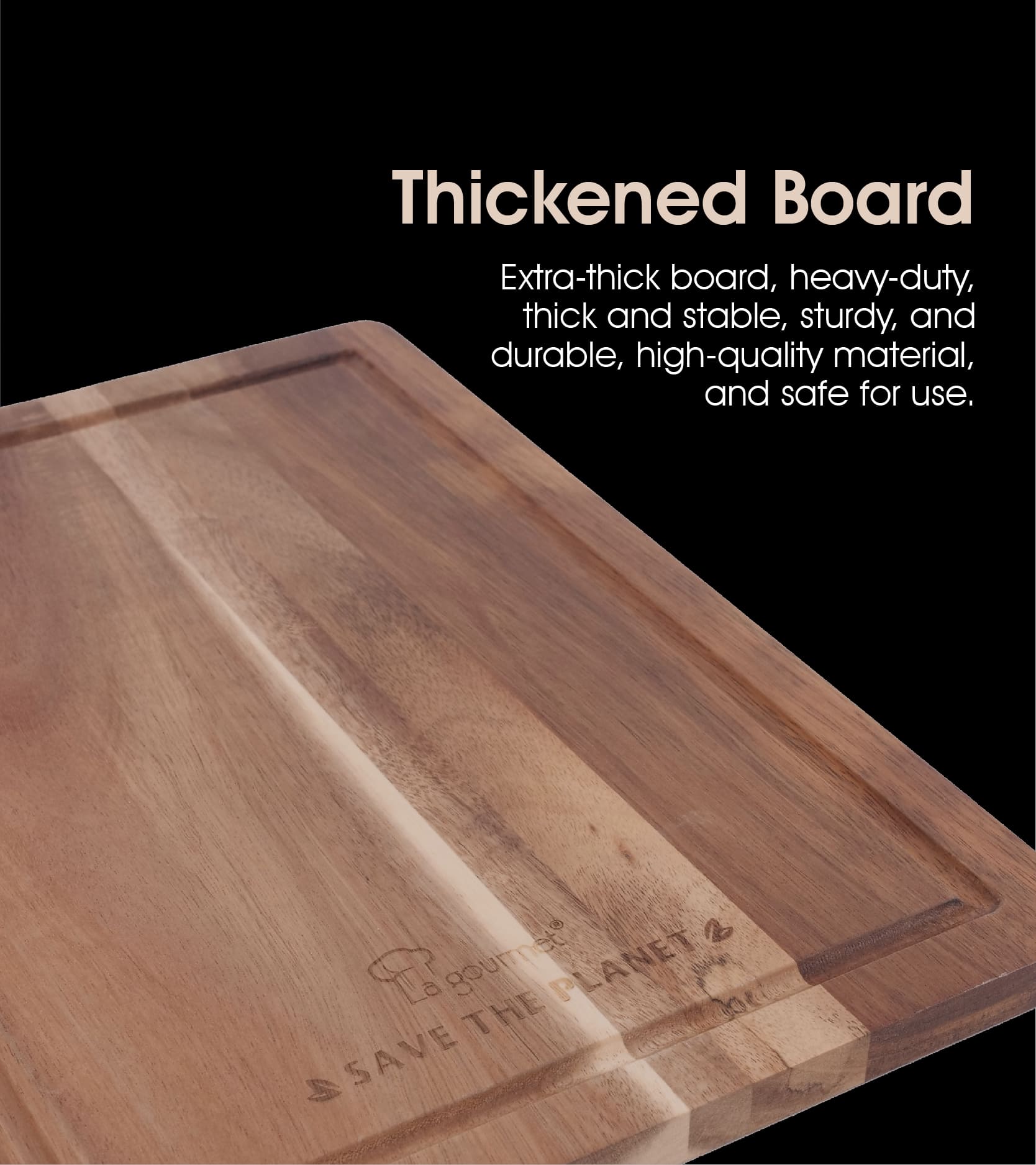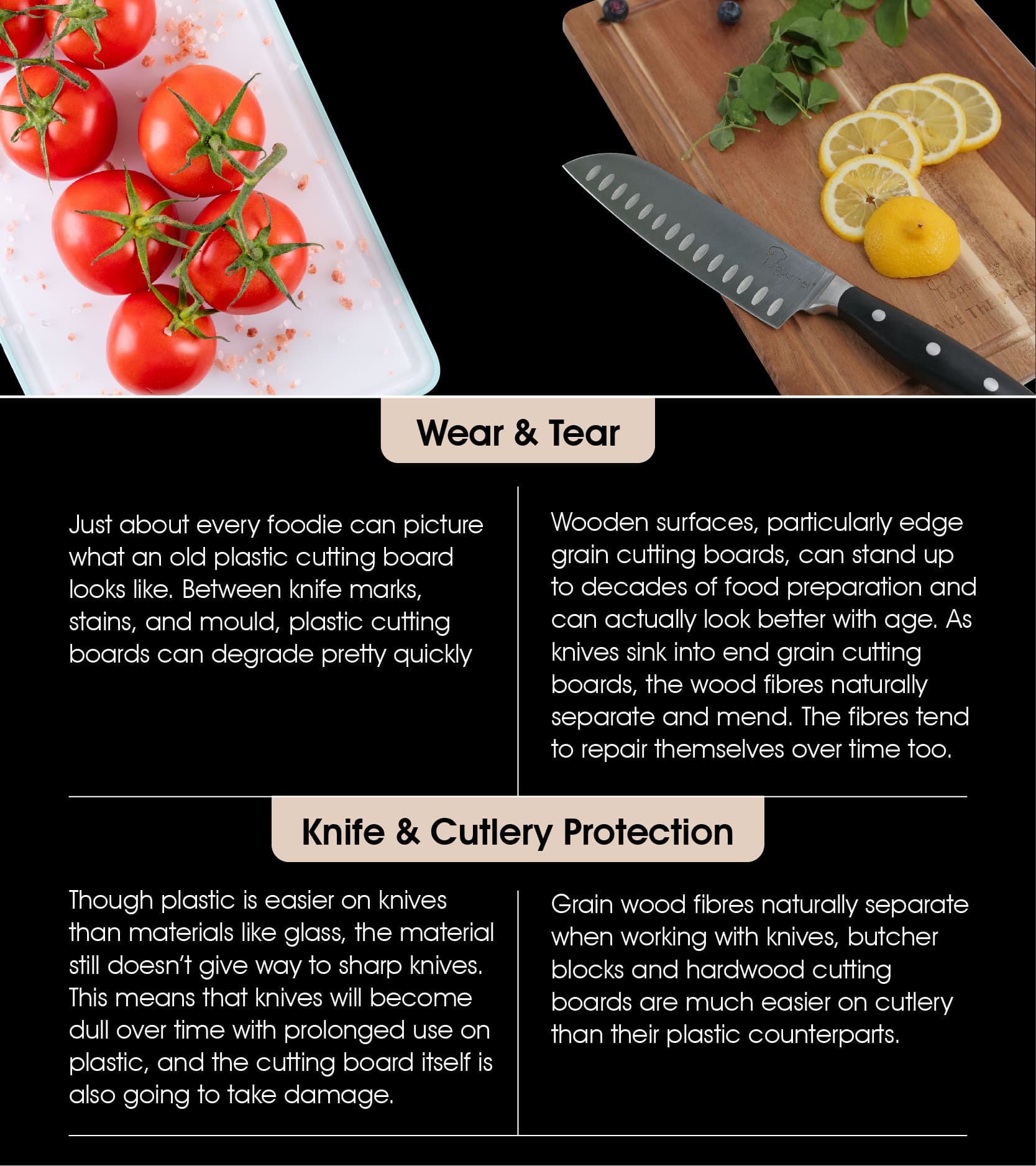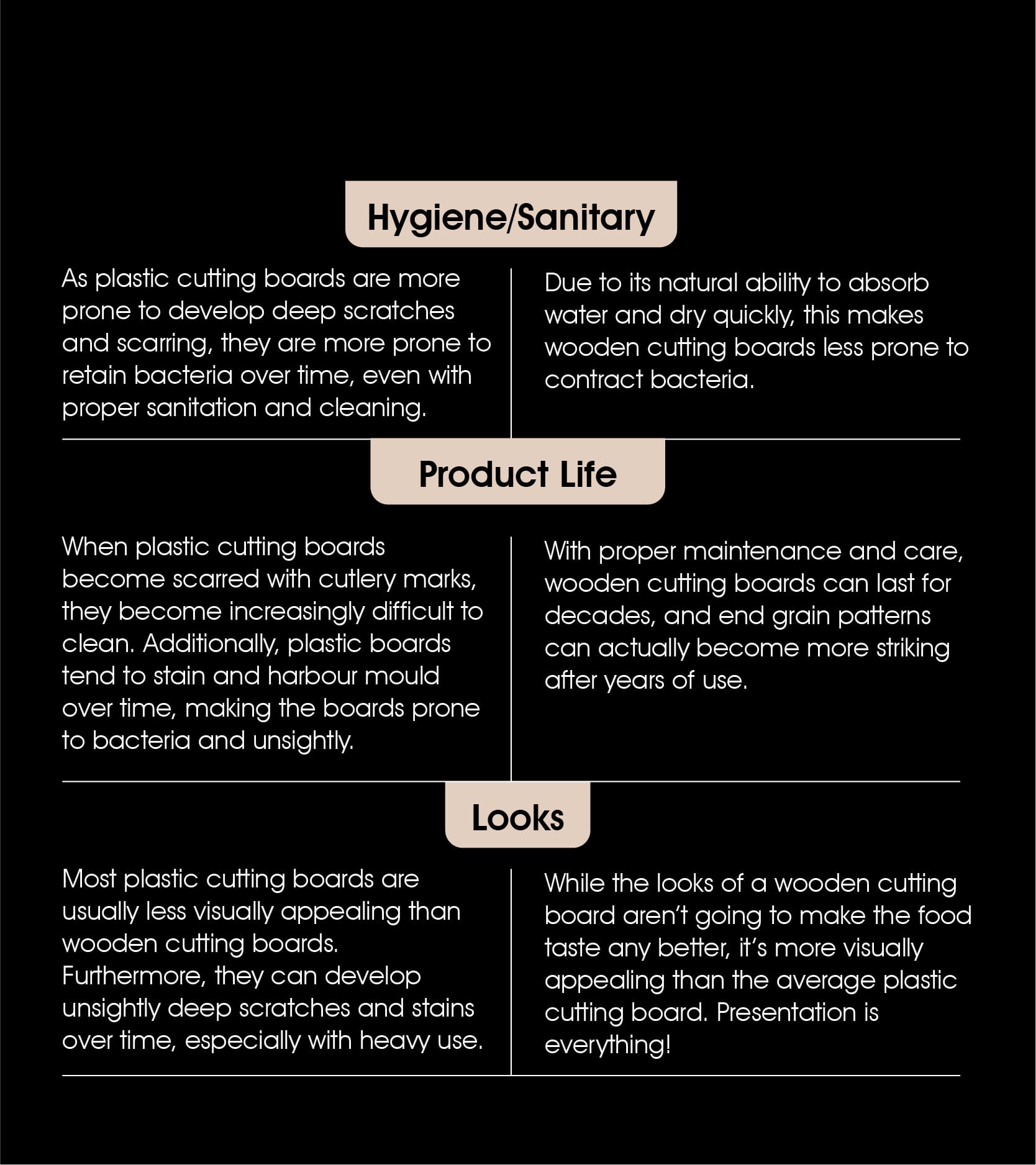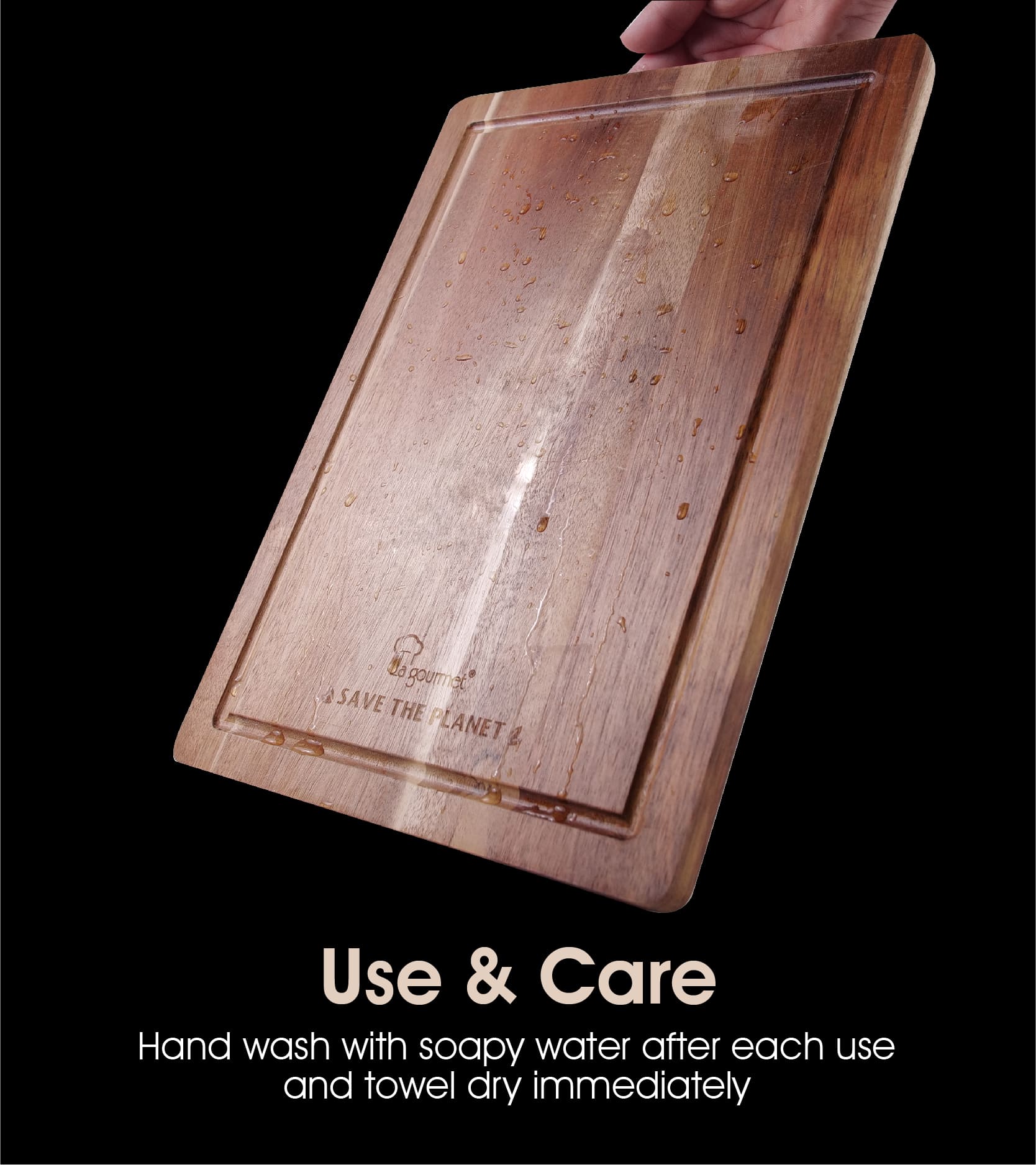 A smart choice: WHY?
Acacia is extremely heavy, dense and durable. Its density and hardness makes it perfect material for heavy use.
It is rich with natural oils that gives its natural water resistance properties.
Natural antimicrobial – no need to use chemical to treat it.
Highly resistance to fungus.
Safe a hygienic to use for food preparation and serving food.
Does not scratch or warp easily.
It is natural resinous so acacia wood resist penetration by liquids and will not pick up odors or stains.
Excellent to use as serving board for cheese, cold cuts, finger foods, fried chicken wings, sandwich or more.
Use and Care
Your La Gourmet Acacia Cutting Board serves you well so do treat it with care.
Don't immerse and soak your cutting board in water
Just wash and wipe dry
For stubborn stain use on of the following:
– Use white vinegar soak in cloth, wipe cutting board, let it sit for few minutes, rinse and ready to go
– Stains – soak with kosher salt or baking soda on the surface of board. Leave for few minutes, wash it off and wipe dry OR Rub with cut side of lemon to clean and deodorize
CAUTION
Don't soak in water for a long period of time. Even though it is extremely durable wood, it can crack so treat your cutting board with care.
Clean and Oil
Clean your cutting board with cut lemon as the ascorbic acid in the lemon both reacts and oxidize organic material (bacteria and fats) that are the cause of smells and stains.
Use only food grade mineral oil to oil your cutting board. Do not use vegetable oil or coconut oil as it can turn rancid.