La gourmet 28cm 5ply Gourmet 18/10 Stainless Steel Wok With Steamer Insert and Stainless Steel Cover with Induction
Product Specifications;
Height  :  16.7cm with Lid & Knob / 7.7cm without Lid
Length :   39cm
Width   :   29.5cm
Weight :   2.3kg
Diameter : 28cm
Product Material: 18/10 stainless steel
42 in stock
Description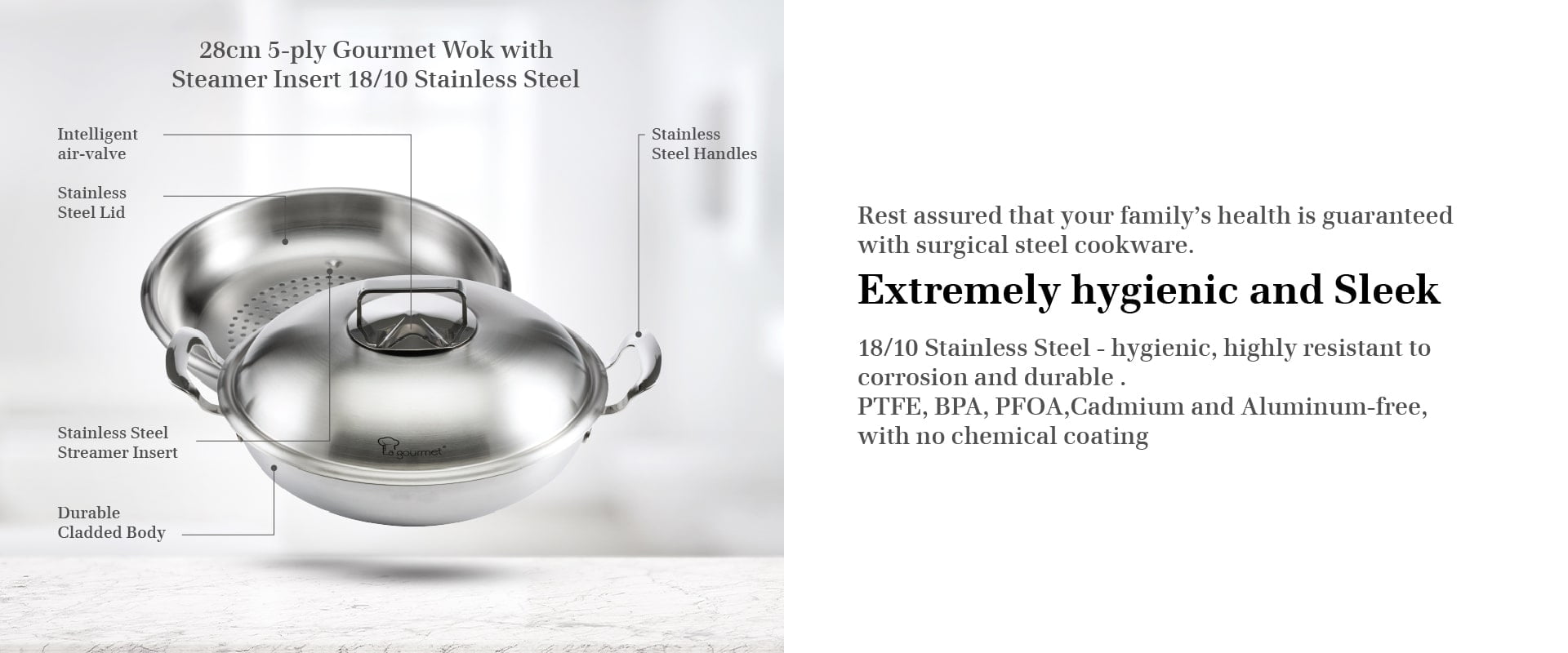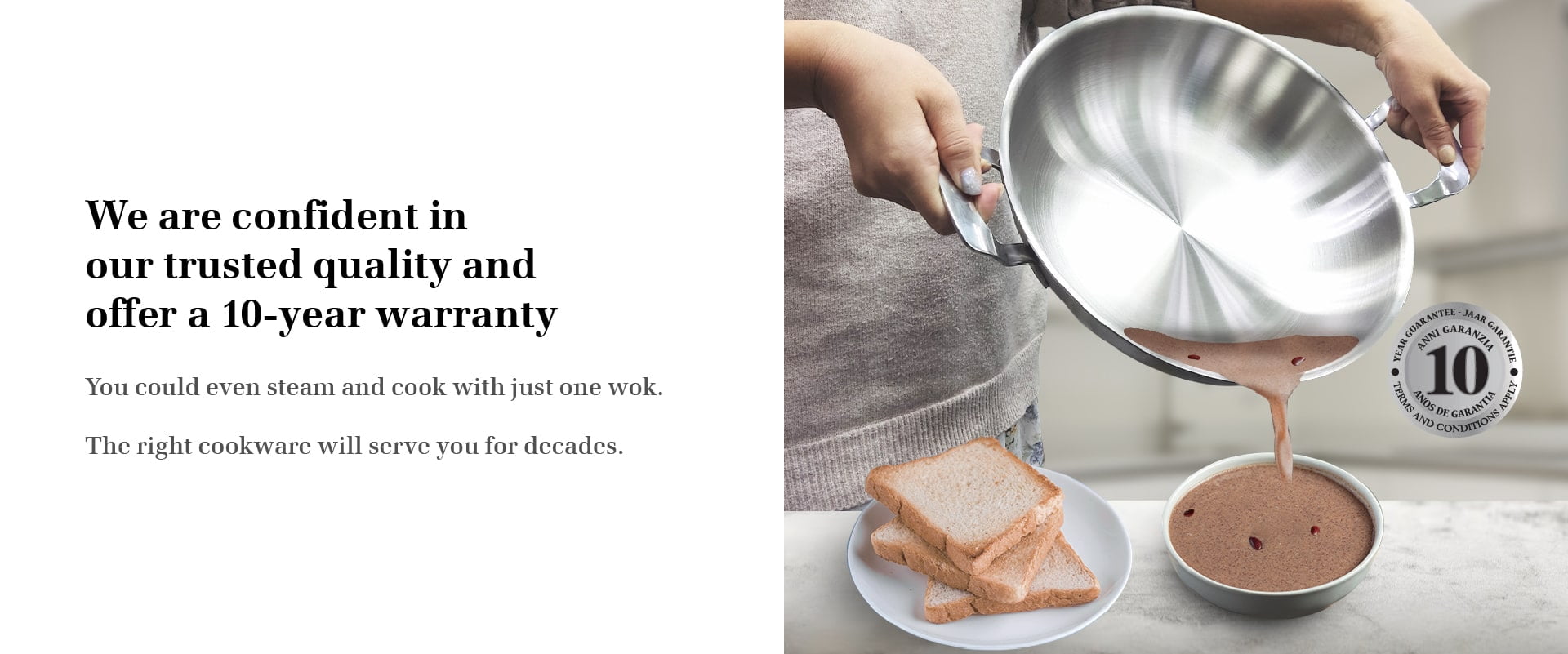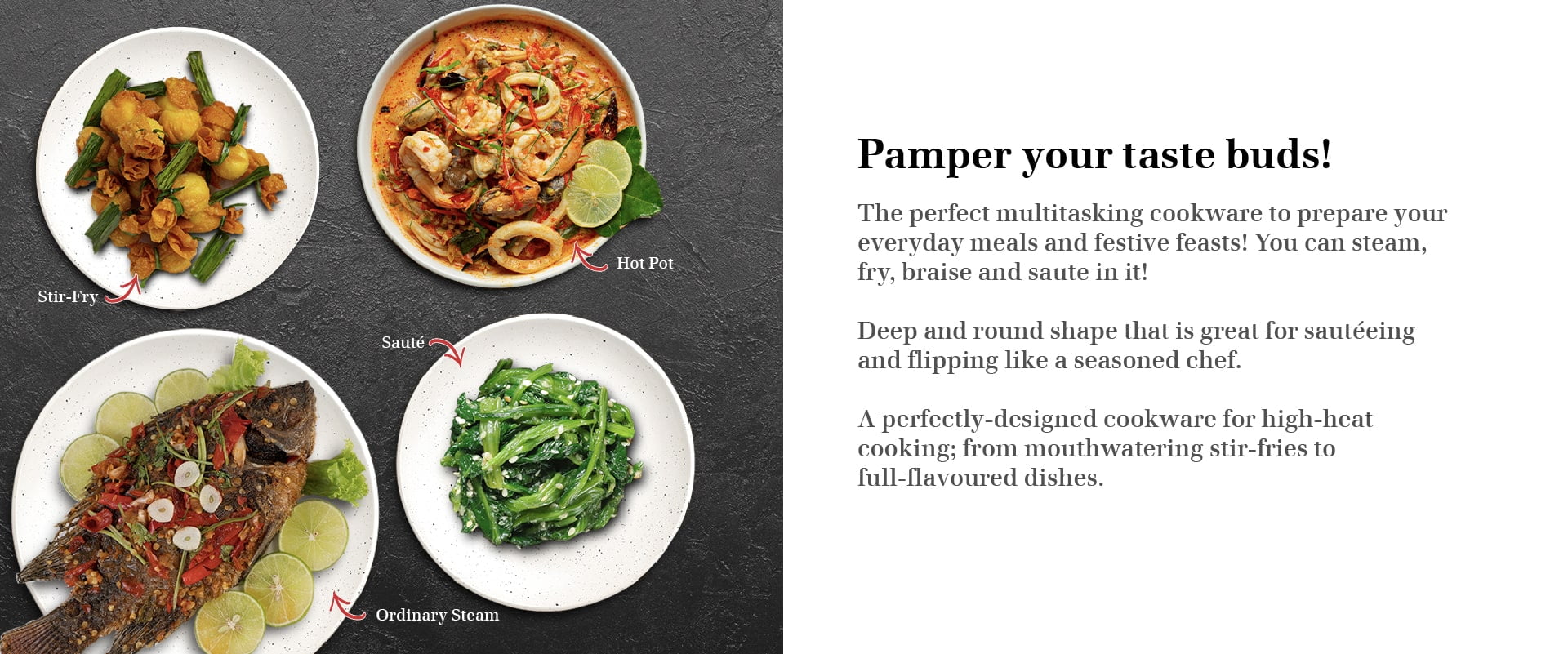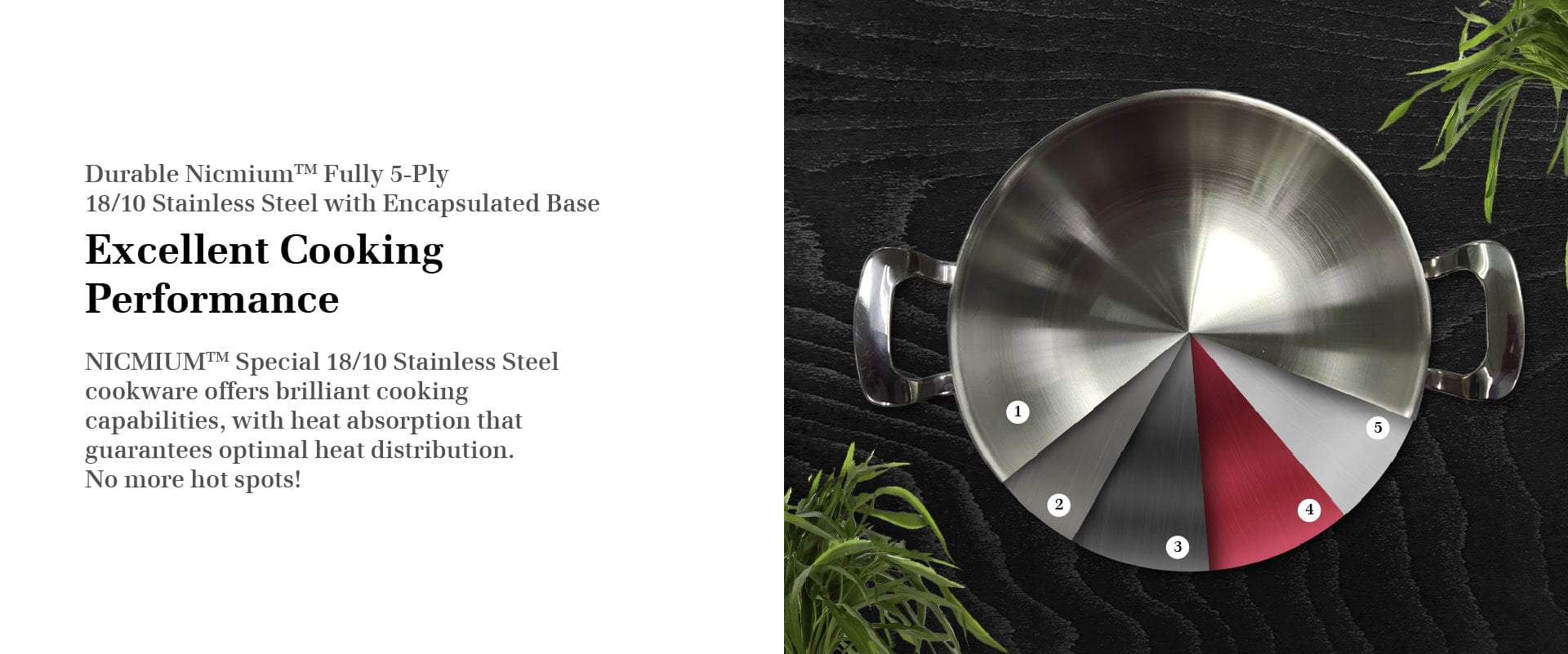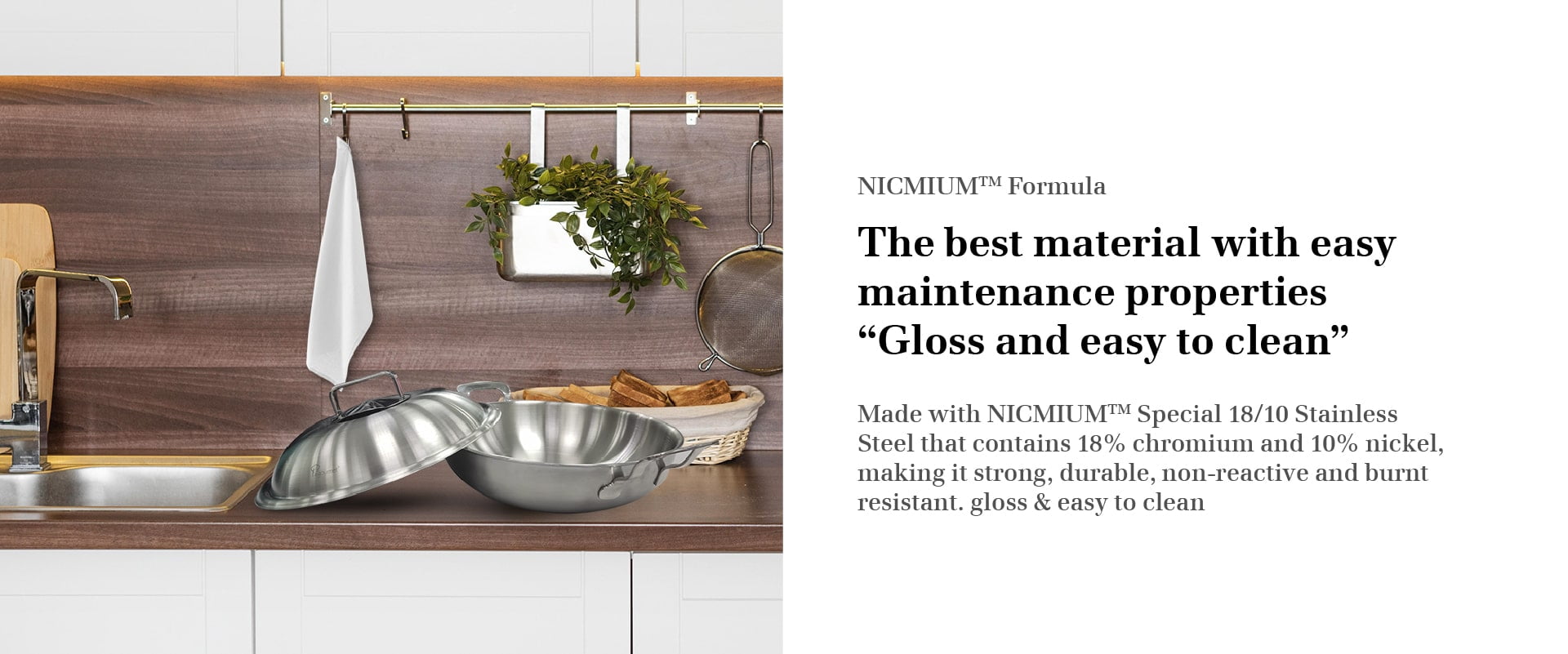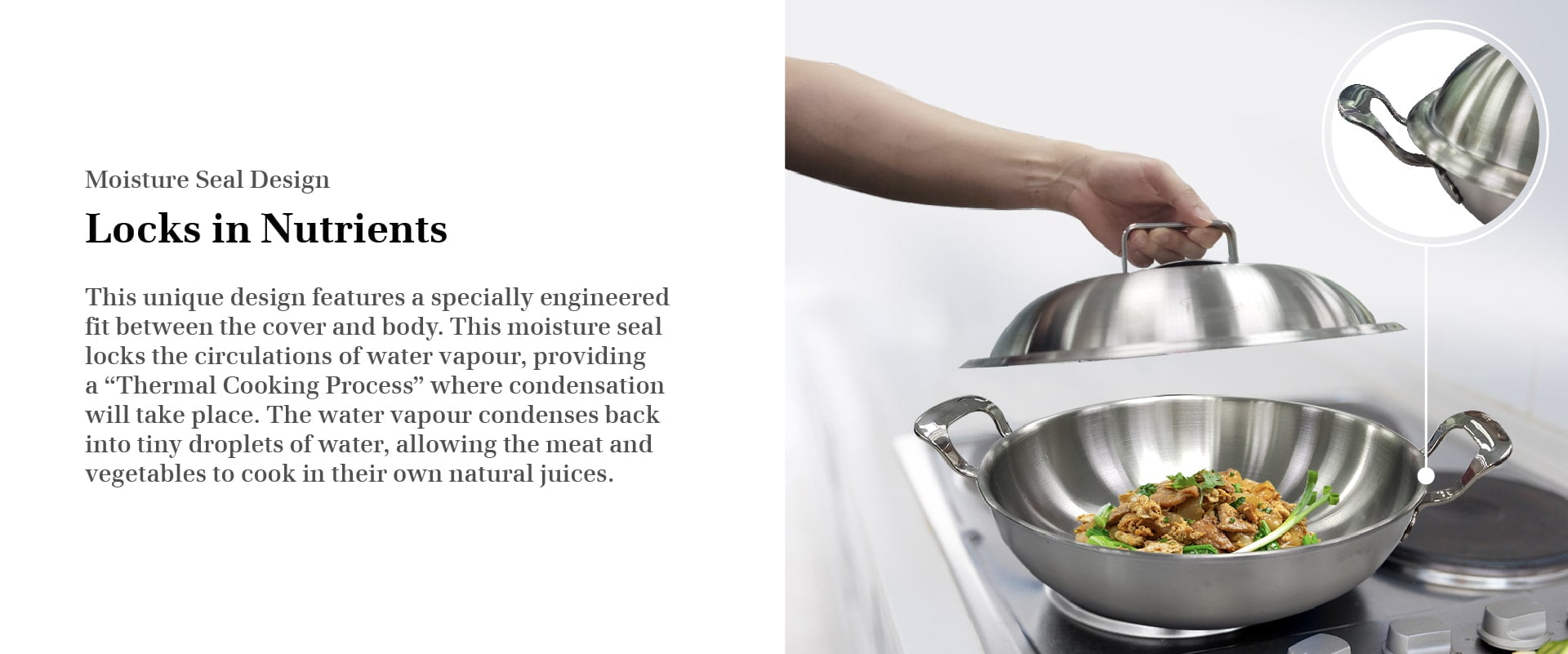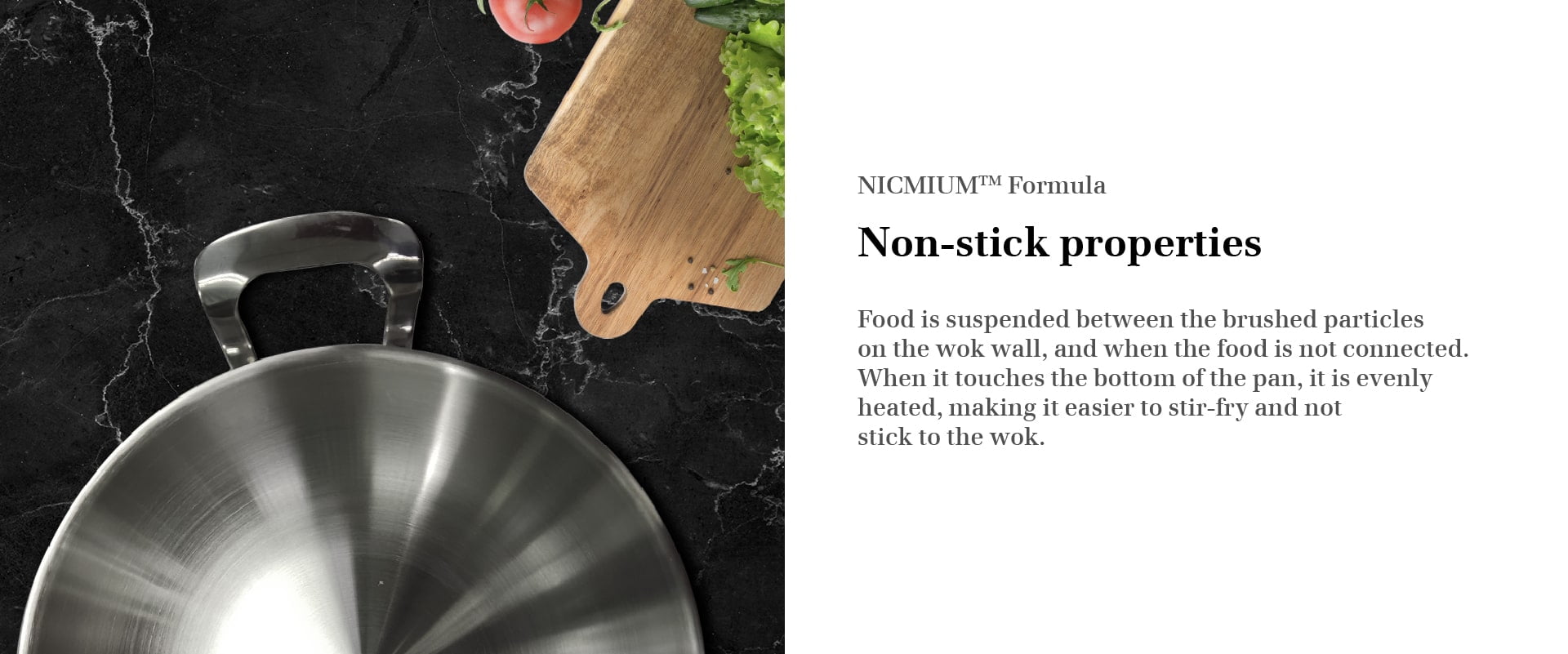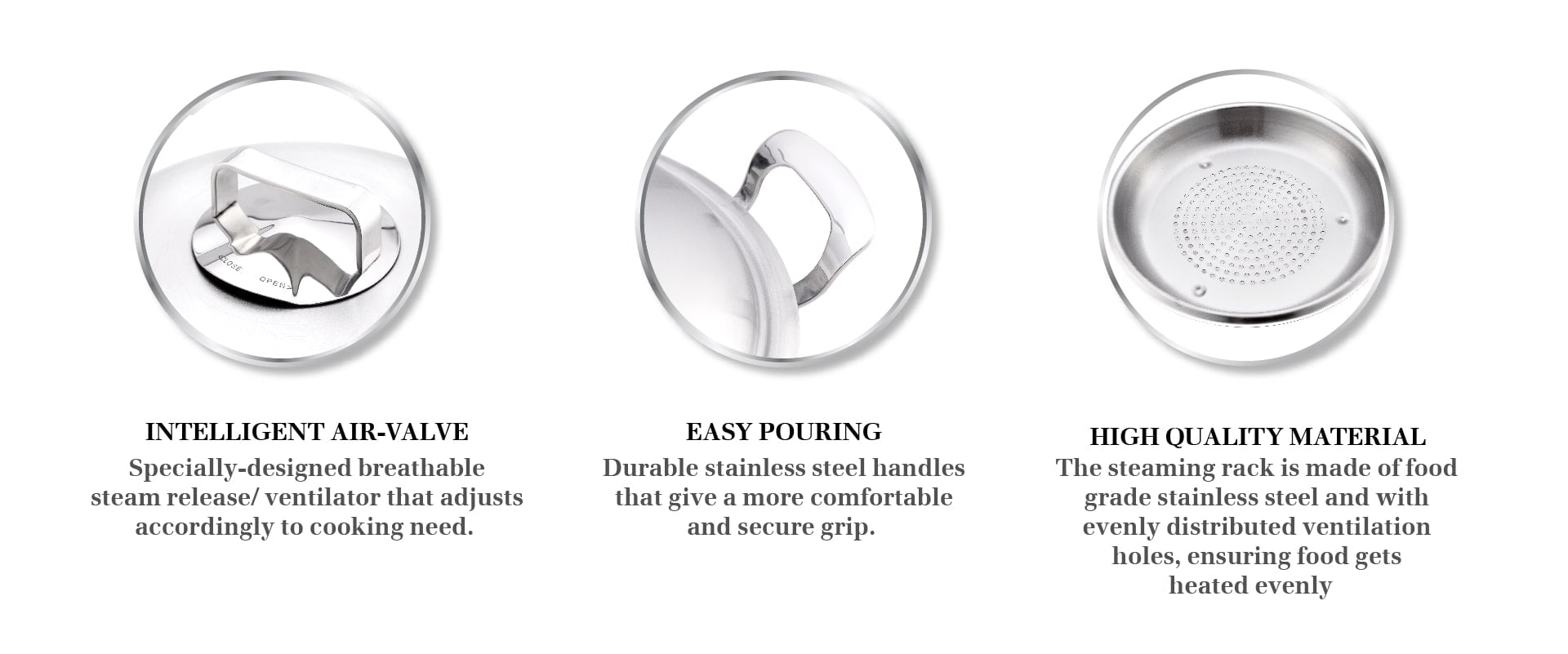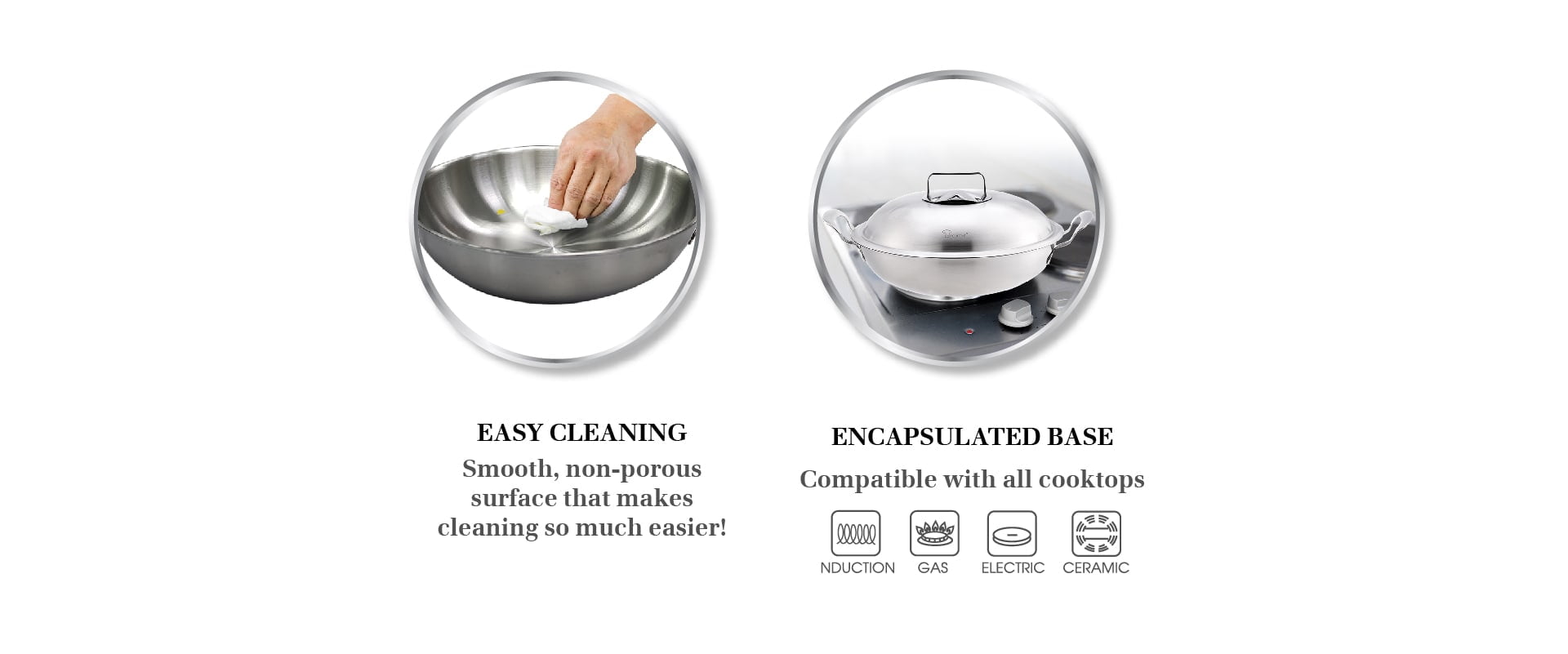 Why La gourmet® Stainless Steel Wok?
Healthy
18/10 Stainless steel is one of the most hygienic material to cook on. Most surgical instruments are made of 18/10 stainless steel as it is NON-REACTIVE and -NON-POROUS. Our stainless steel wok does not corrode when it comes into contact with acidic ingredients such as lemon juice, wine, vinegar nor does it give an off taste to foods. There is nothing more important than ensuring that the food prepared for our family is on a safe and healthy surface.
Durability
Durable resists scratching and denting and holds its shine even after years of using our stainless steel wok.
Ease of Mind
10 years warranty
Eco-Friendly
Our
stainless steel cookware
has excellent heat transmission properties guarantees optimal heat spread over the entire wok. This saves energy and time as you can use lower heat and it cuts your cooking time.
Preserve Nutrients and Vitamins
Using lower heat helps to preserve the nutritional value of the foods and the natural sweetness without adding seasoning.
Tempered Glass Lid
Allowing you to see what you are cooking without having to open the cover Safe for all types of cooktops