Blusteel 24 x 4.5cm Carbon Steel Frypan with Mark Acacia Wooden Long Handle with Induction (1.5L)
Product Specifications;
Height : 4.5cm
Length : 45.5cm
Width   : 24.3
Weight : 0.95kg
Diameter: 24cm
Capacity: 1.5L
Induction Base Diameter: 18.6cm
Product Material: Carbon Steel
Description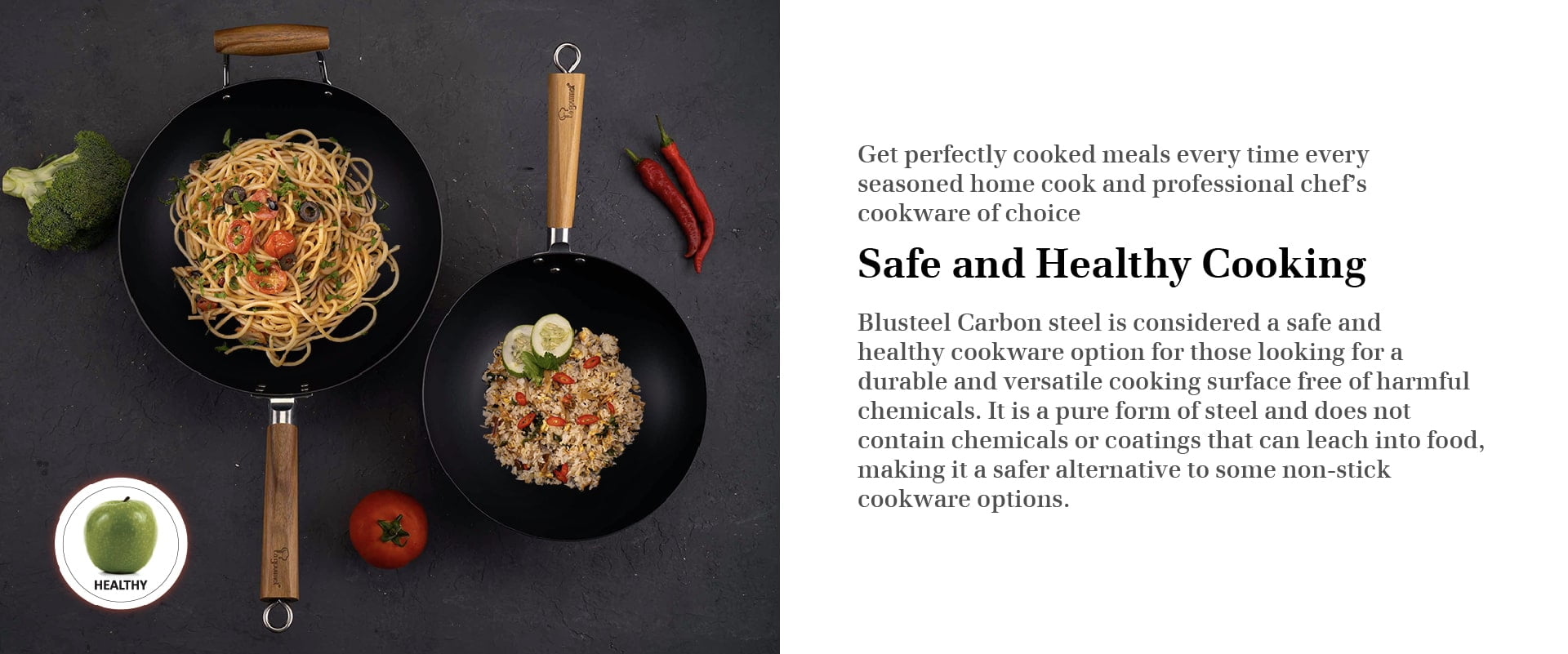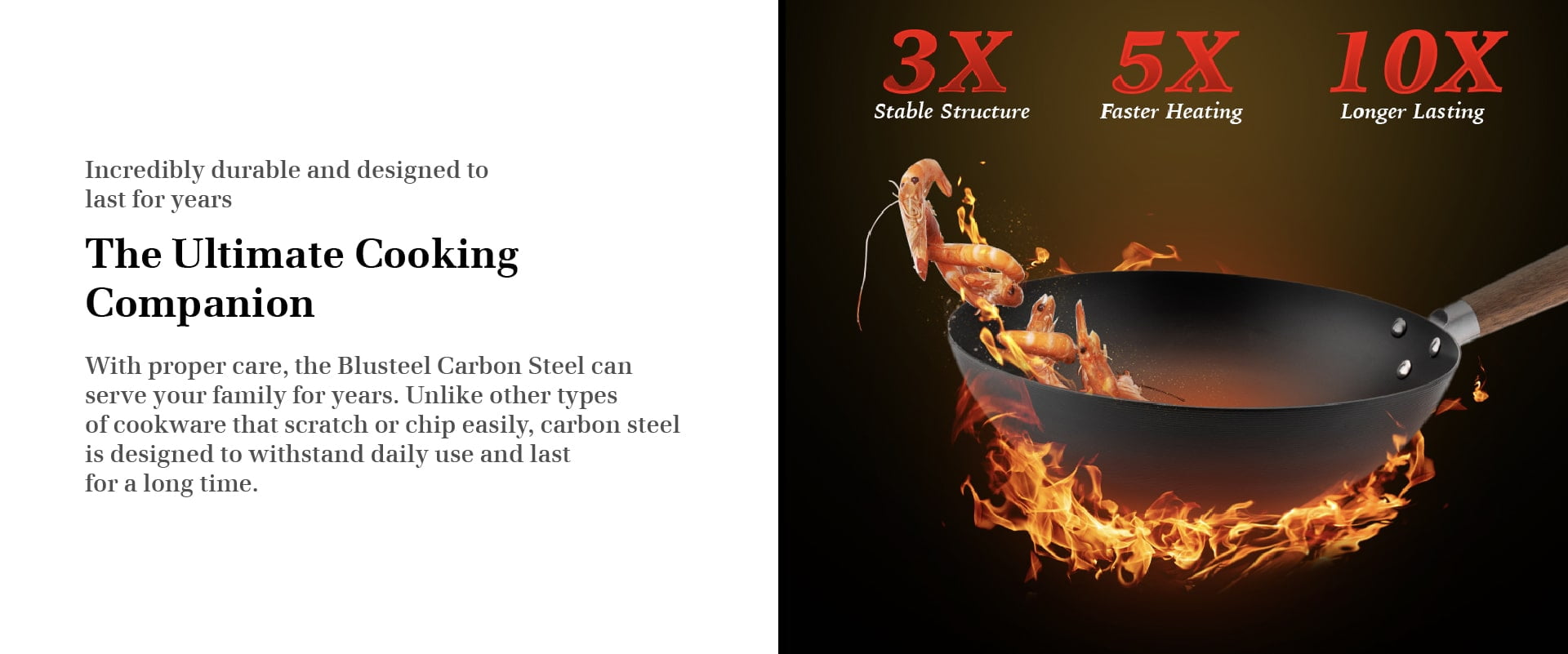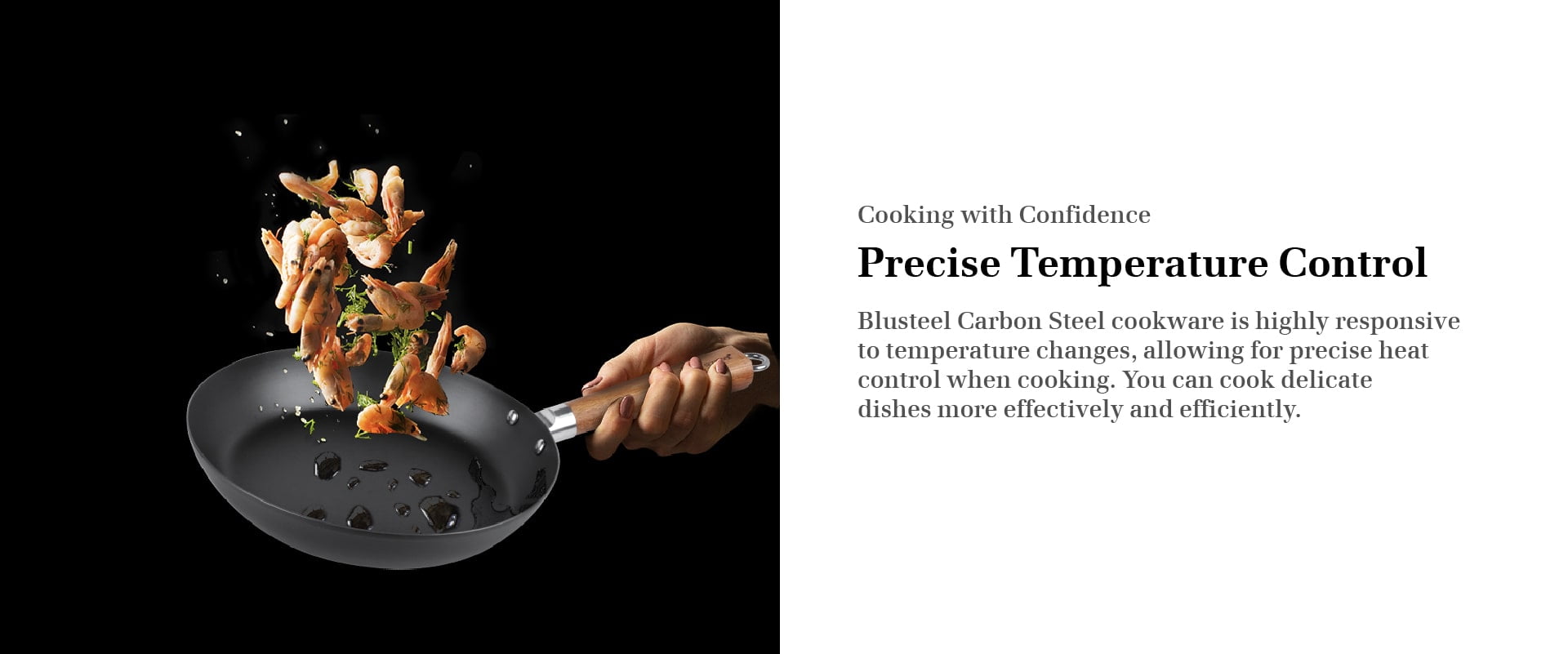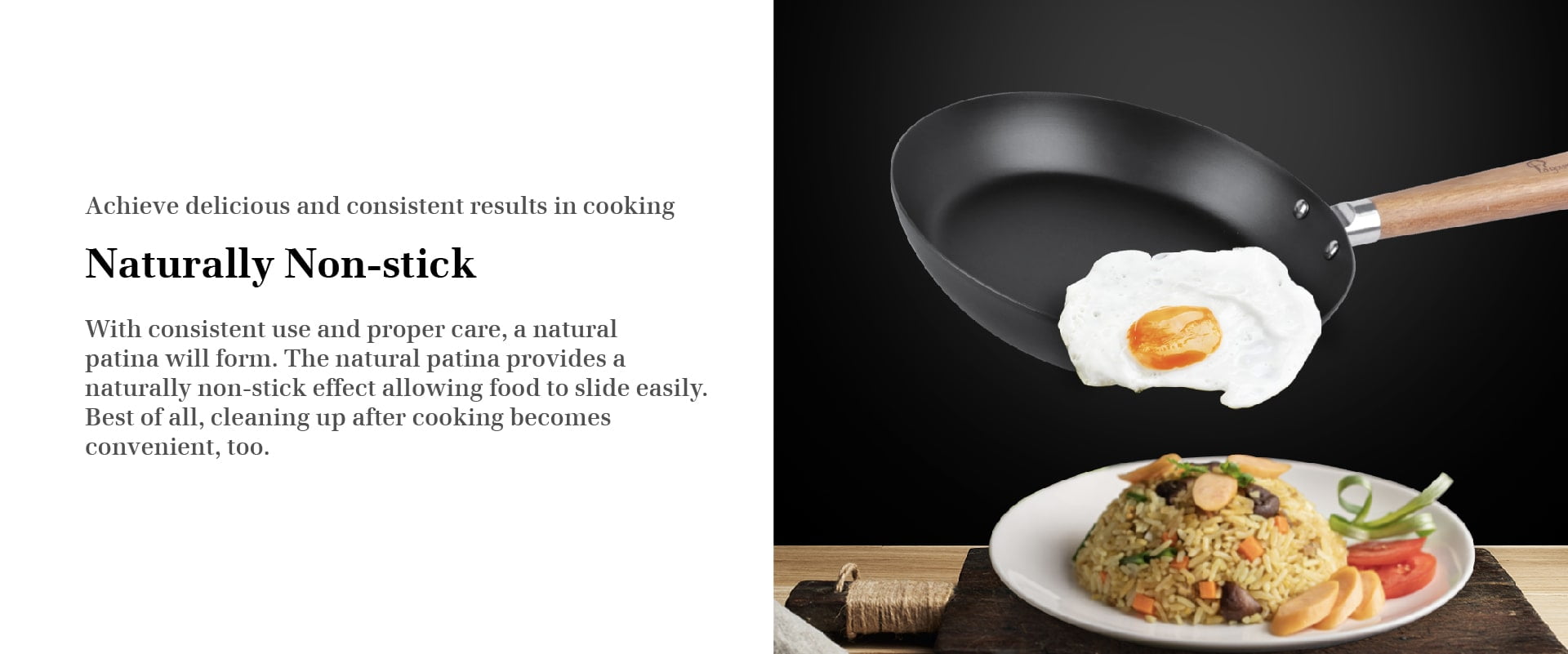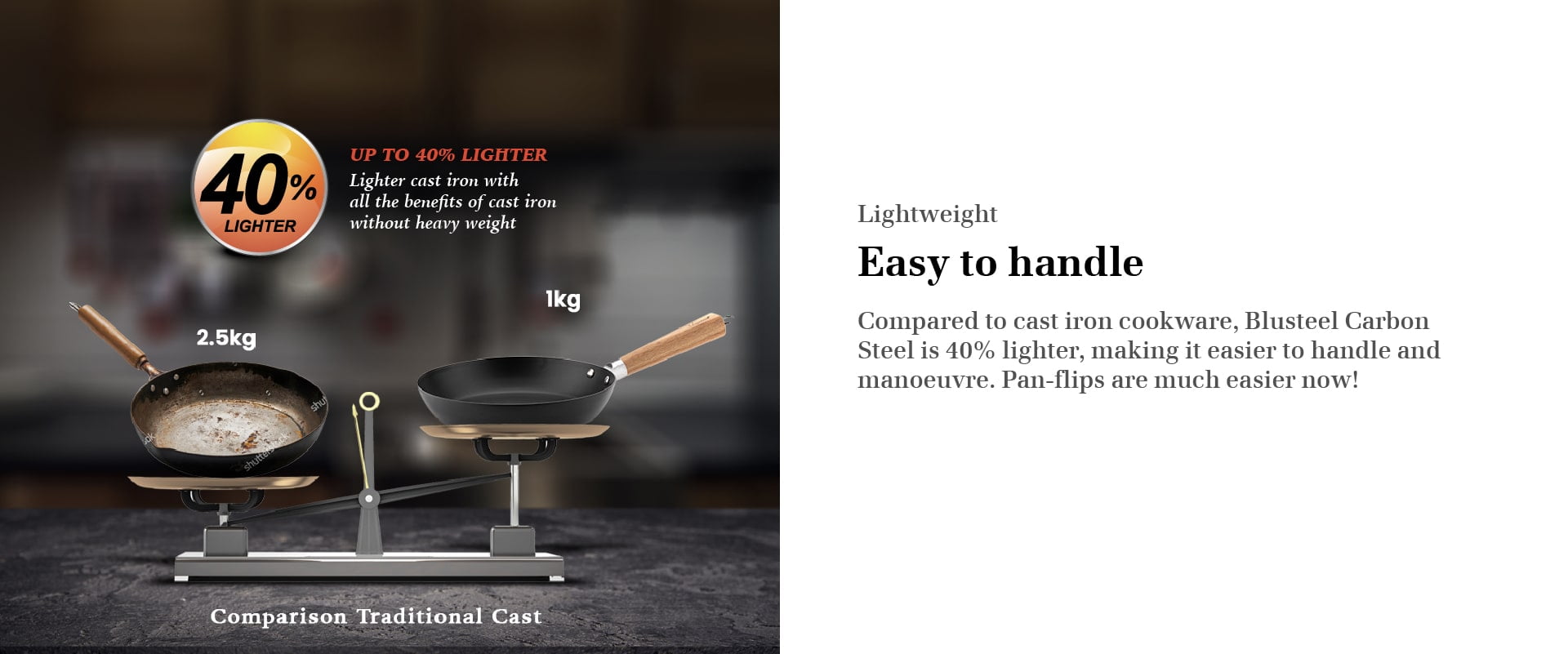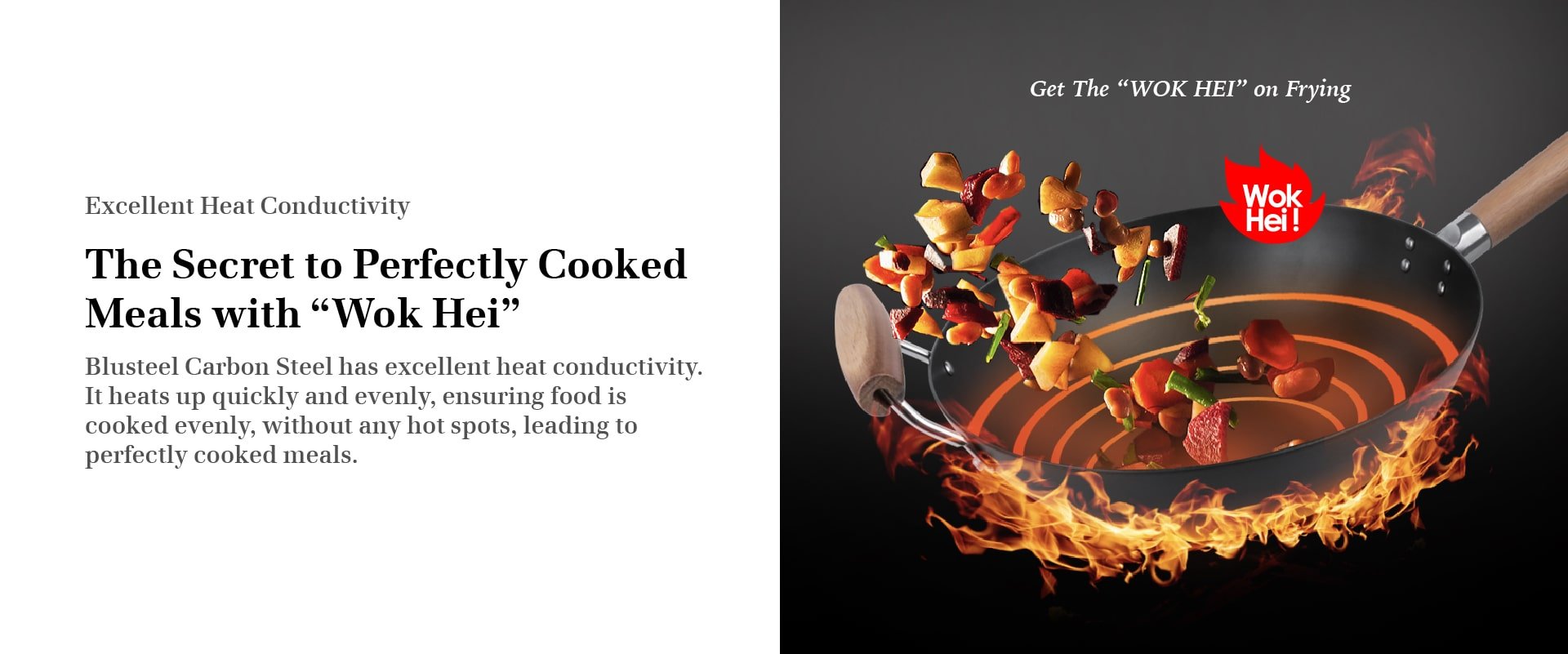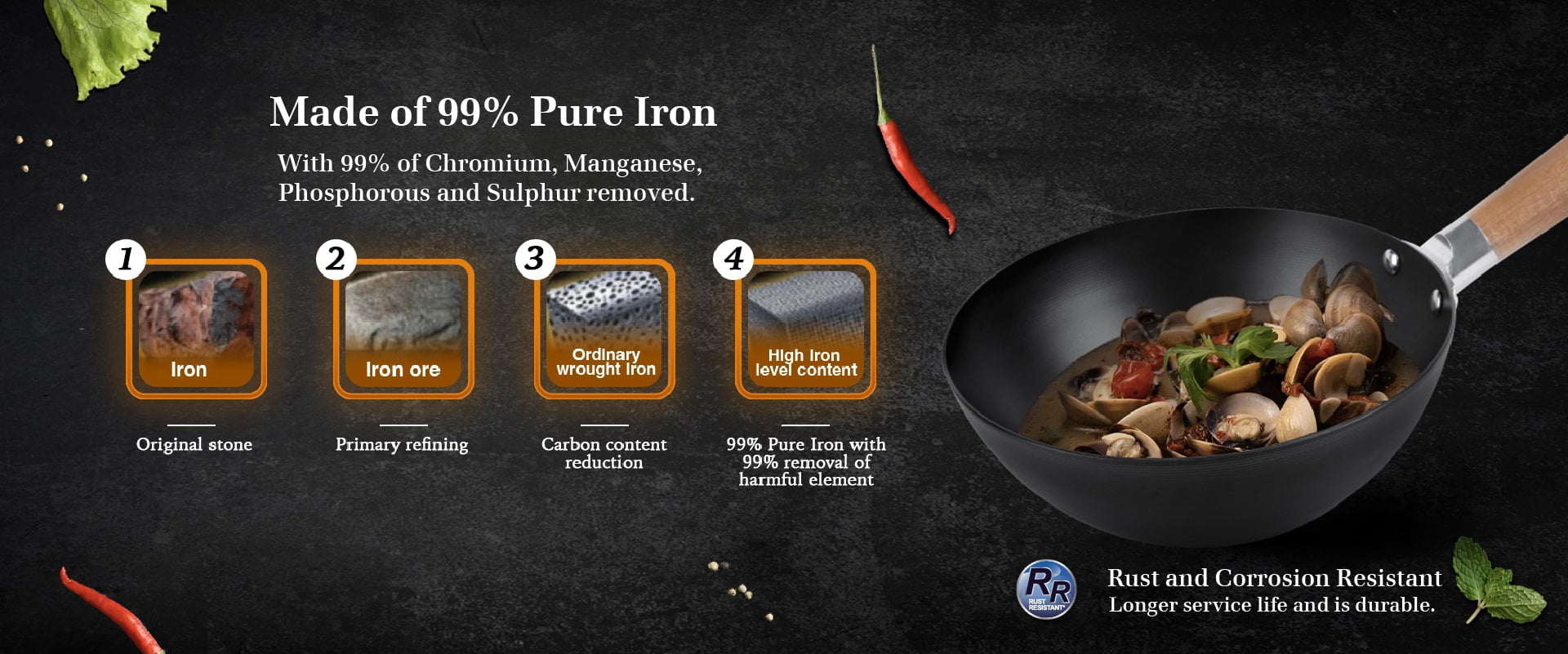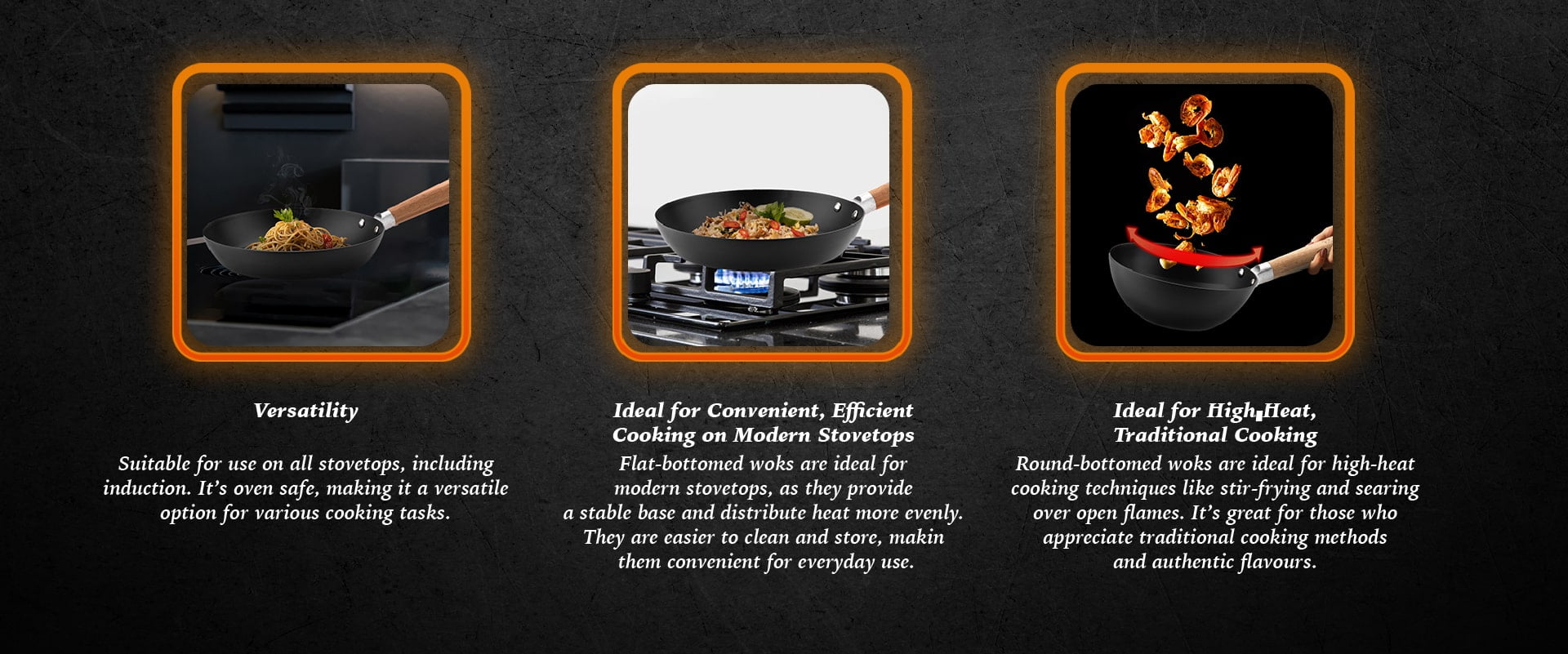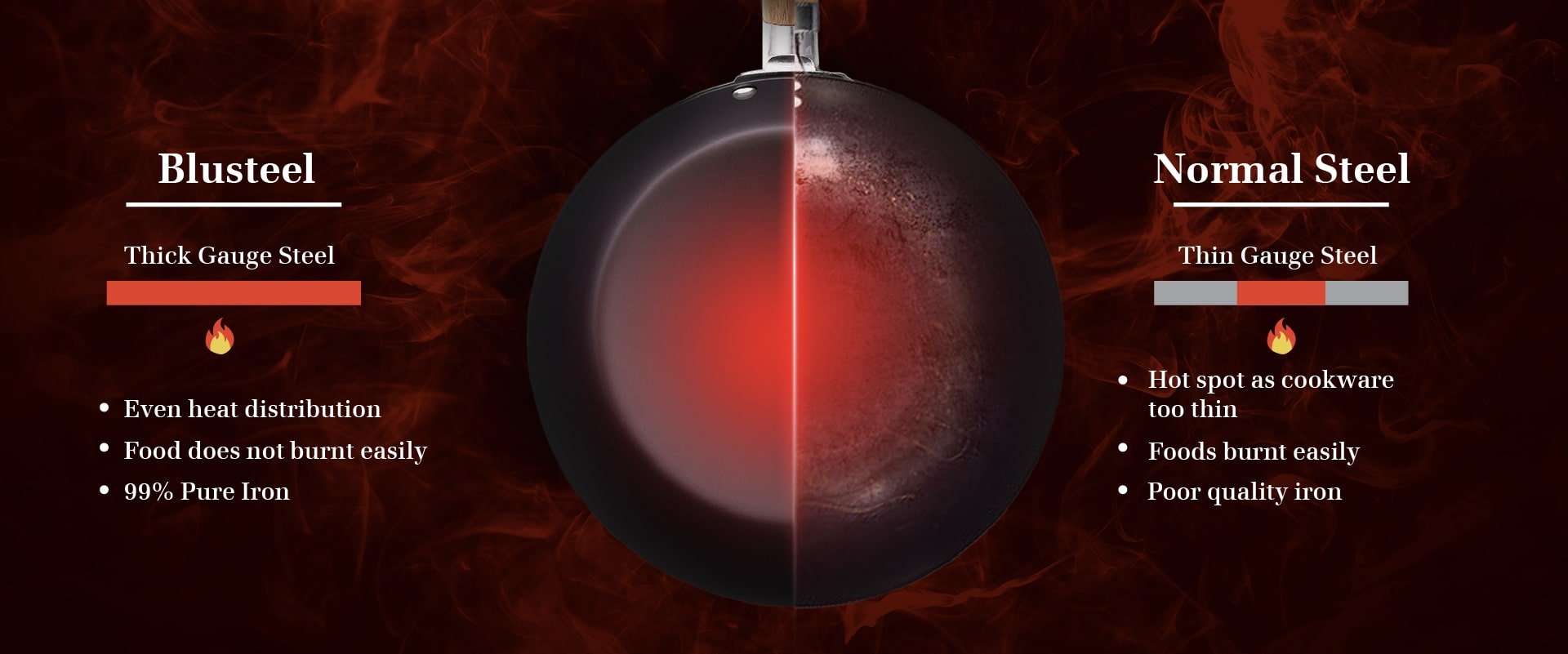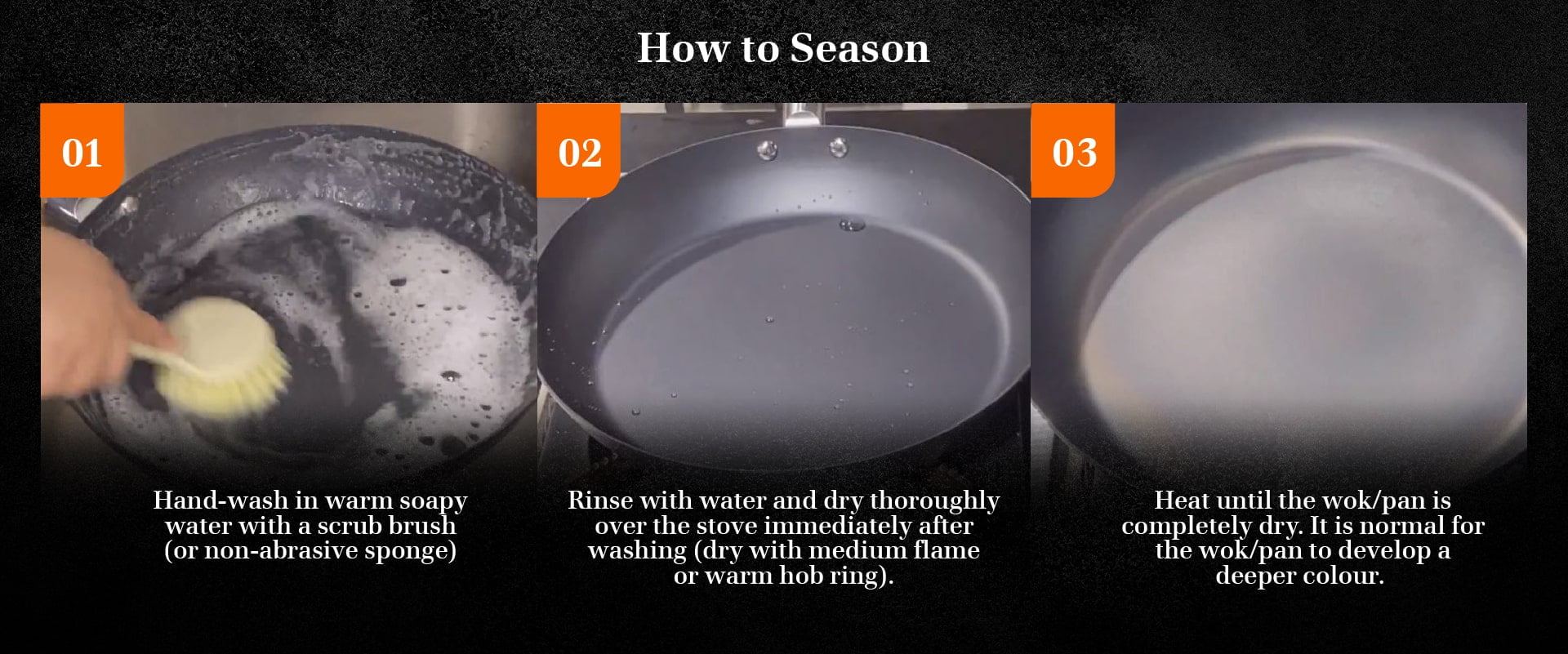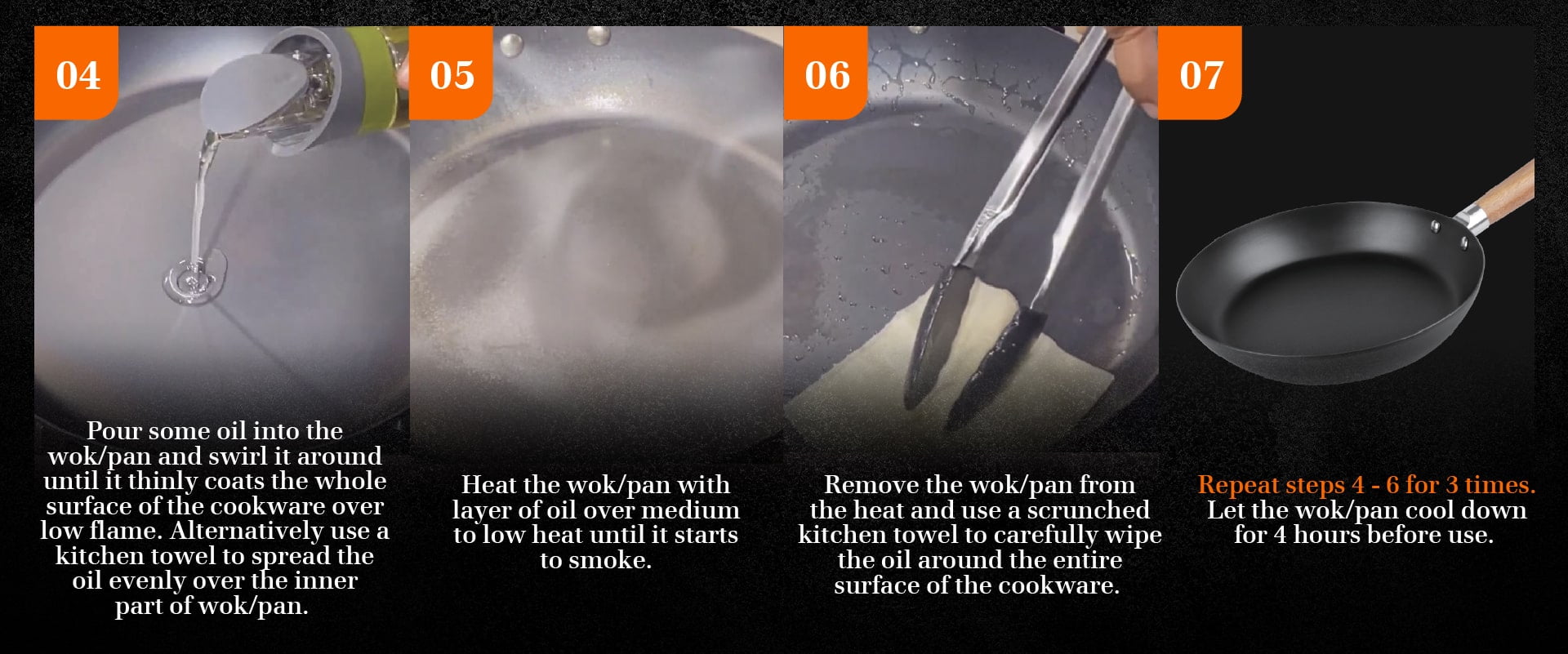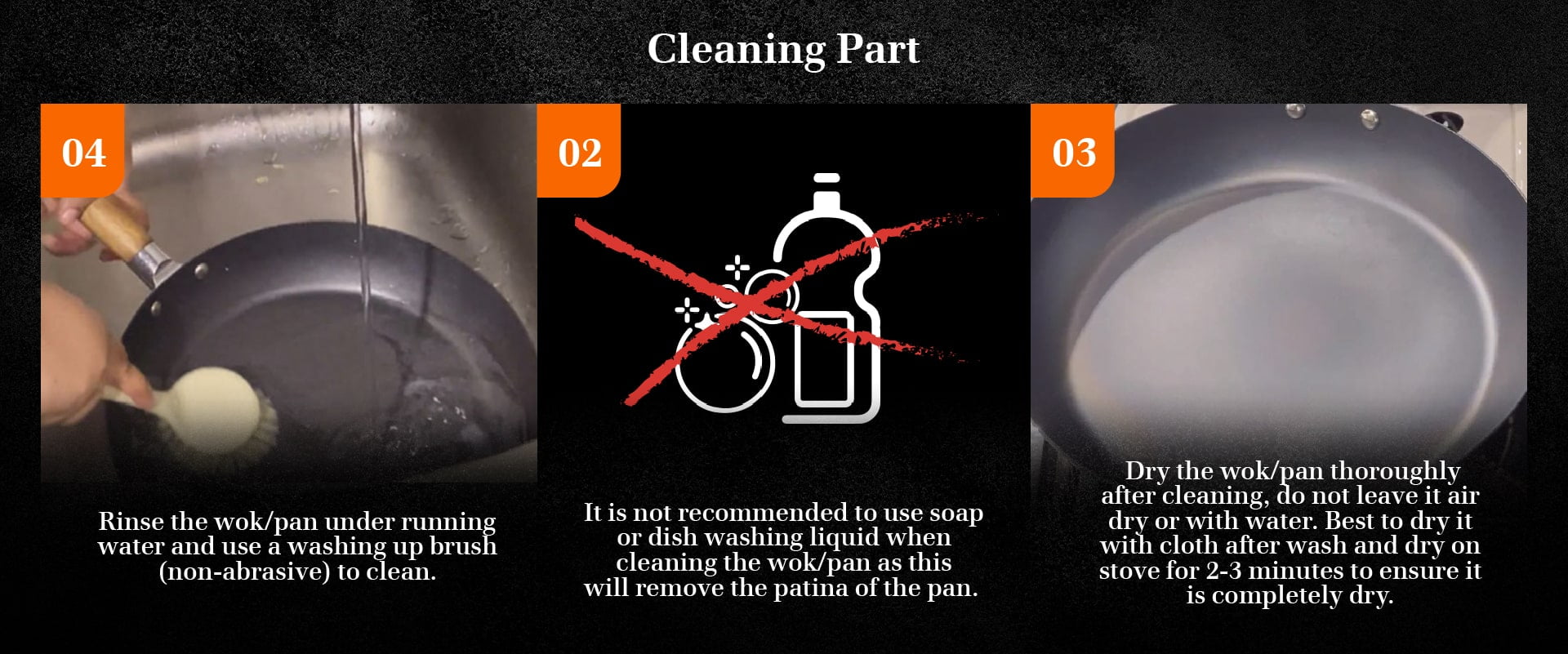 Enjoy the Benefit of La gourmet  BLUSTEEL 
UP TO 40% LIGHTER Using thick gauge steel makes La gourmet BLUSTEEL carbon steel wok up to 40% lighter than cast iron " All the benefits of cast iron cookware without the heavy weight."
RUST RESISTANT La gourmet's special BLUSTEEL process make this carbon steel cookware surface resistant to rust*.
HEALTHY 99% Pure Iron which is CHEMICAL FREE, and ZERO COATING, NO PTFE/PFOA or any other toxic chemicals. Iron is also good for human health
STAY COOL HANDLE Specially designed stay cool acacia wood handle
UP TO 50% ENERGY SAVING BLUSTEEL Thick gauge steel is made of 99% pure iron which provides superior heat distribution
Why La gourmet's BLUSTEEL?
La gourmet's BLUSTEEL carbon steel wok is made of 99% pure iron.
Elements such as Chromium, Manganese, Phosphorous and Sulphur are 99% removed from BLUSTEEL prior to production.
Compared to normal cookware, BLUSTEEL saves up to 50% Energy because it has much better heat distribution because its thick gauge and its 99% pure iron.
BLUSTEEL is also healthy as it is CHEMICAL FREE and is metal utensil safe.
BLUSTEEL is made from a special high heat process and special surface treatment, which gives the surface a deep blue colour.
This creates a special layer on the outside surface which acts as a barrier to keep the oxygen from the iron below, thus making it rust resistant.
However after use and cleaning it must be dryed properly. With its thick gauge BLUSTEEL performs outstandingly well at high temperatures to quickly seal in vitamins and nutrients.
Beautifully seared and grilled foods that coated pans cannot make. BLUSTEEL perfoms better the more it is used, as the patina builds up, the patina release becomes better and it becomes non-stick over time.
BLUSTEEL is safe to use at high temperatures and is METAL UTENSIL SAFE.