Pull Cord Chopper and Spiralizer
Chop & Spiralize like a Pro. No need for electricity to chop, mince or puree in seconds.
Product Specifications;
Weight: 0.327kg
Height: 11.8cm
Length: 11.8cm
Depth: 11.2cm
Description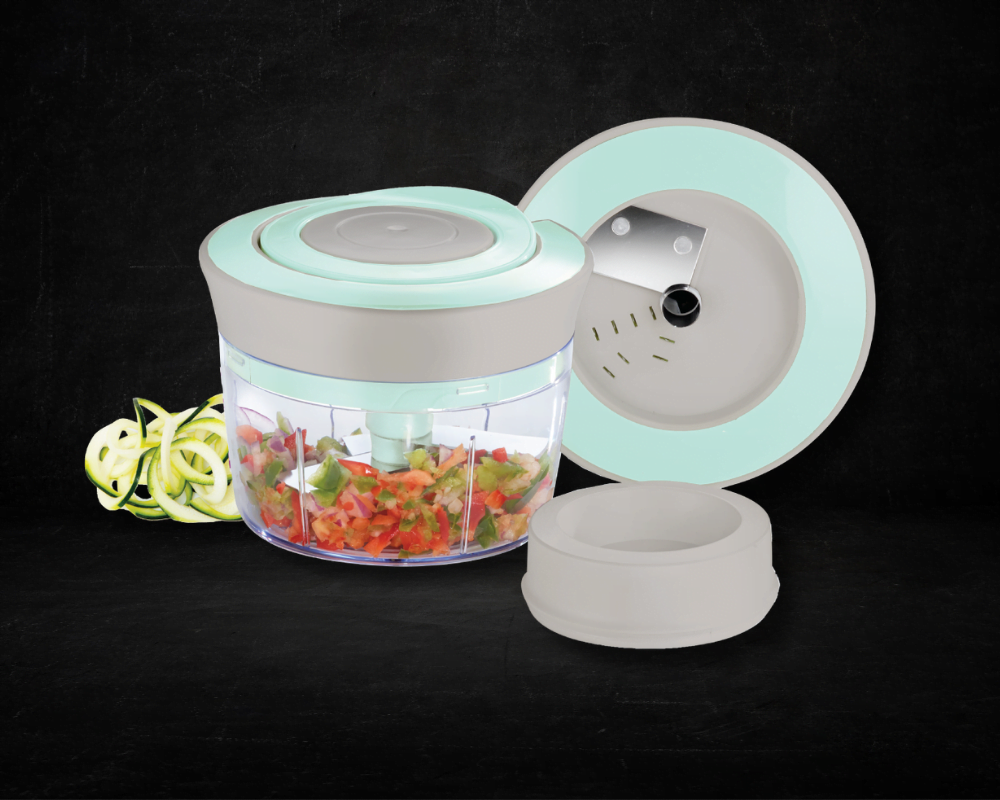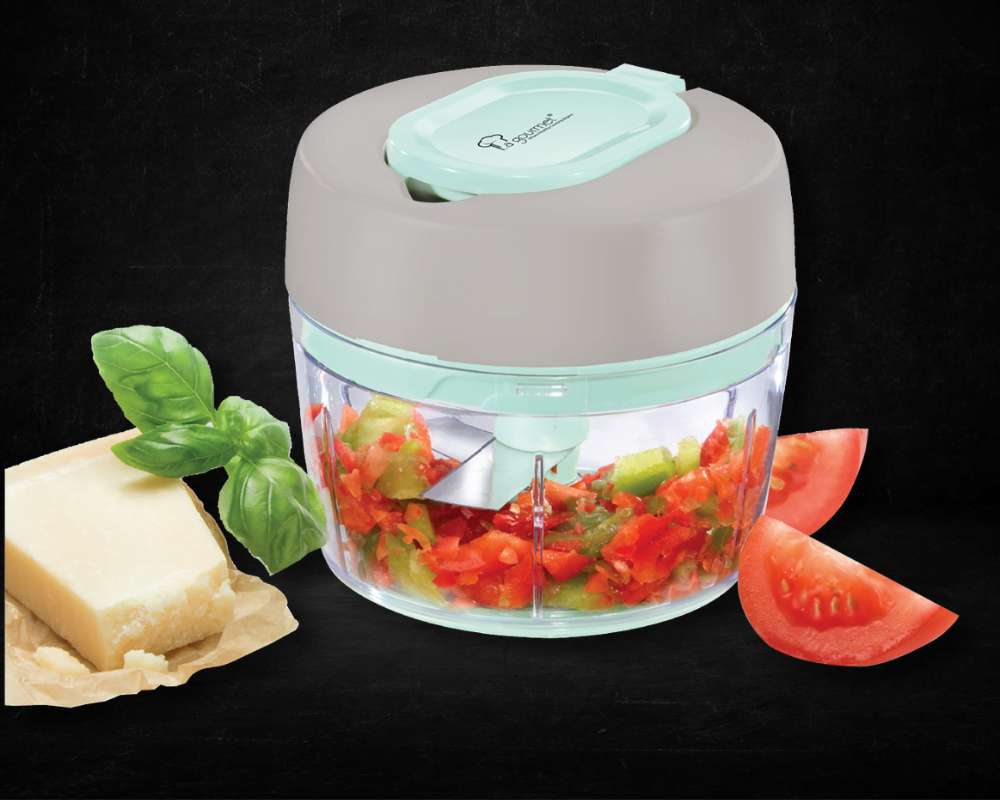 BENEFITS:
Chop fresh cauliflower – cauliflower rice
Mincemeat and herbs for a burger
Mince chilies to make sambal
Puree baby food
Convert biscuits to crumbs for the base of the cheesecake
Chop nuts
Chop and make salsa Ideal for curly fries and vegetable
USE & CARE
Chopper
All products are washable except the lid. Wipe the lid with a clean damp cloth. Do not immerse the lid in water.
Fit the blades onto the rod of the container.
Close the lid and make sure it's lock.
Place the container onto a flat dry surface.
Hold the container down with one hand and pull with the other.
Spiralizer
Wash your vegetable and trim one end to make it flat and even.
Select the blade you want to use and secure the spiralizer lid to the container.
Button 1 & 2 – Thin, Button 2 or 2 – Medium, Button Reset – Ribbon
Place the flat end of the vegetable against the blade.
Use your hand and apply pressure to the vegetable and twist it clockwise.
When you approach the end of the vegetable, save your fingers from any mishap by inserting the pronged food holder into exposed end of the vegetable.
Continue twisting clockwise with the food holder.