Classic 2pcs Mini Set (18cm Casserole, 14cm Saucepan)
Product Specifications;
Height : 8.1 / 28.3cm
Length : 28.3 / 30.3cm
Width   : 18 / 14cm
Weight : 1.1 / 1kg
Diameter: 18 / 14cm
Capacity : 2L / 0.9L
Induction Base Diameter: 14.7 / 10.7cm
Product Material : 18/10 stainless steel
Description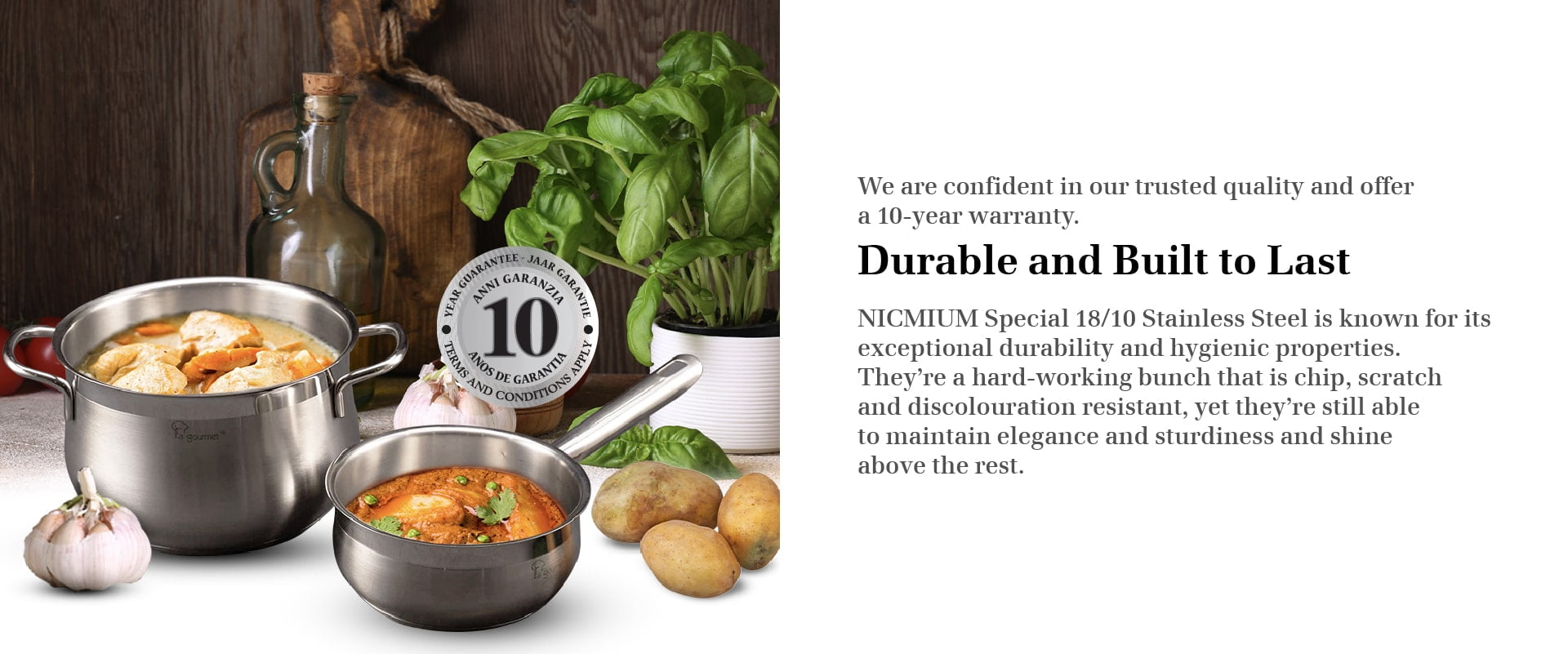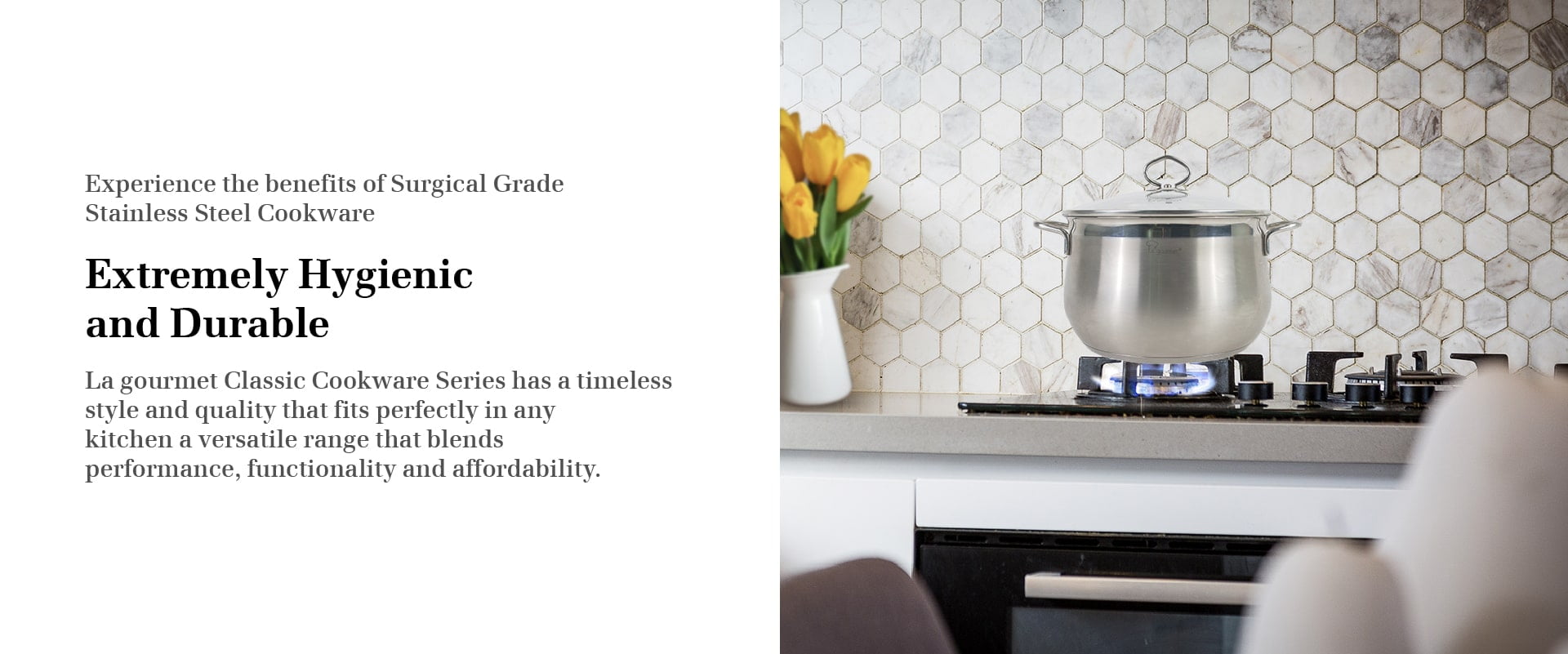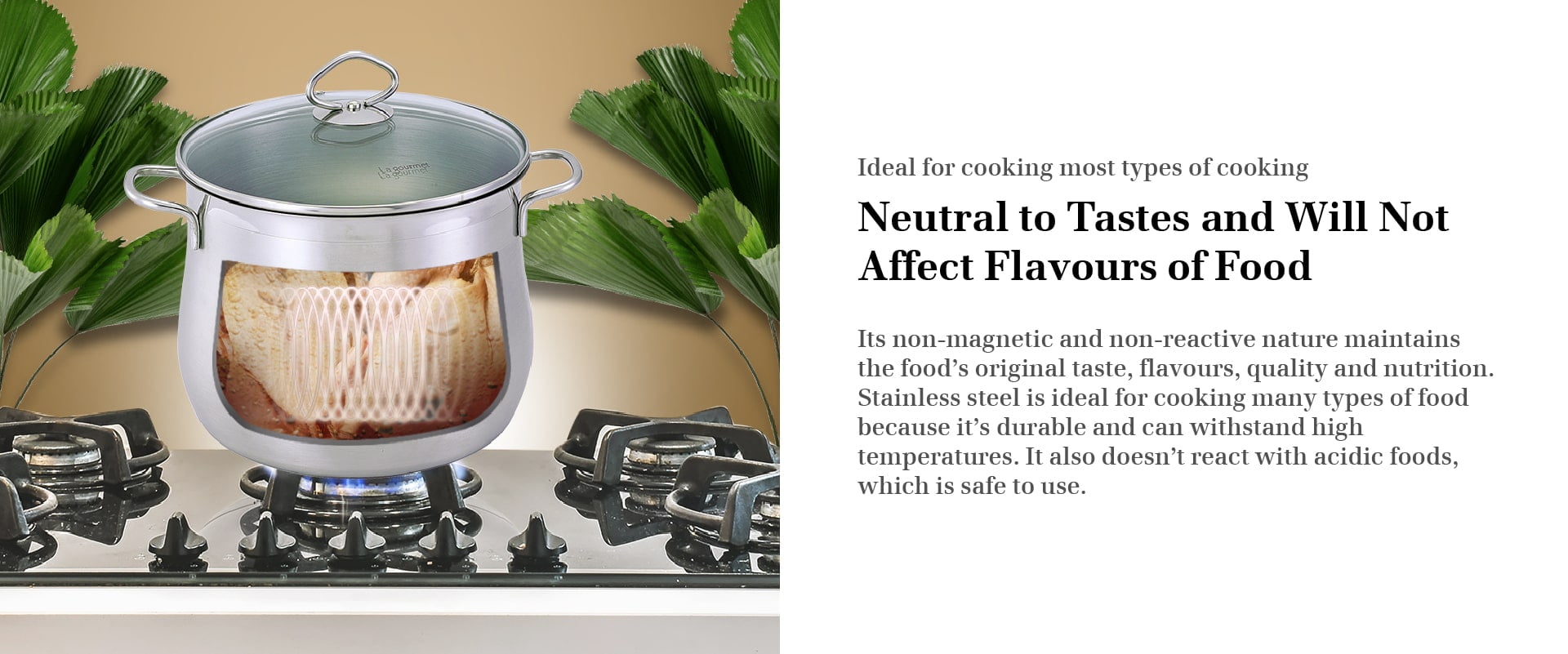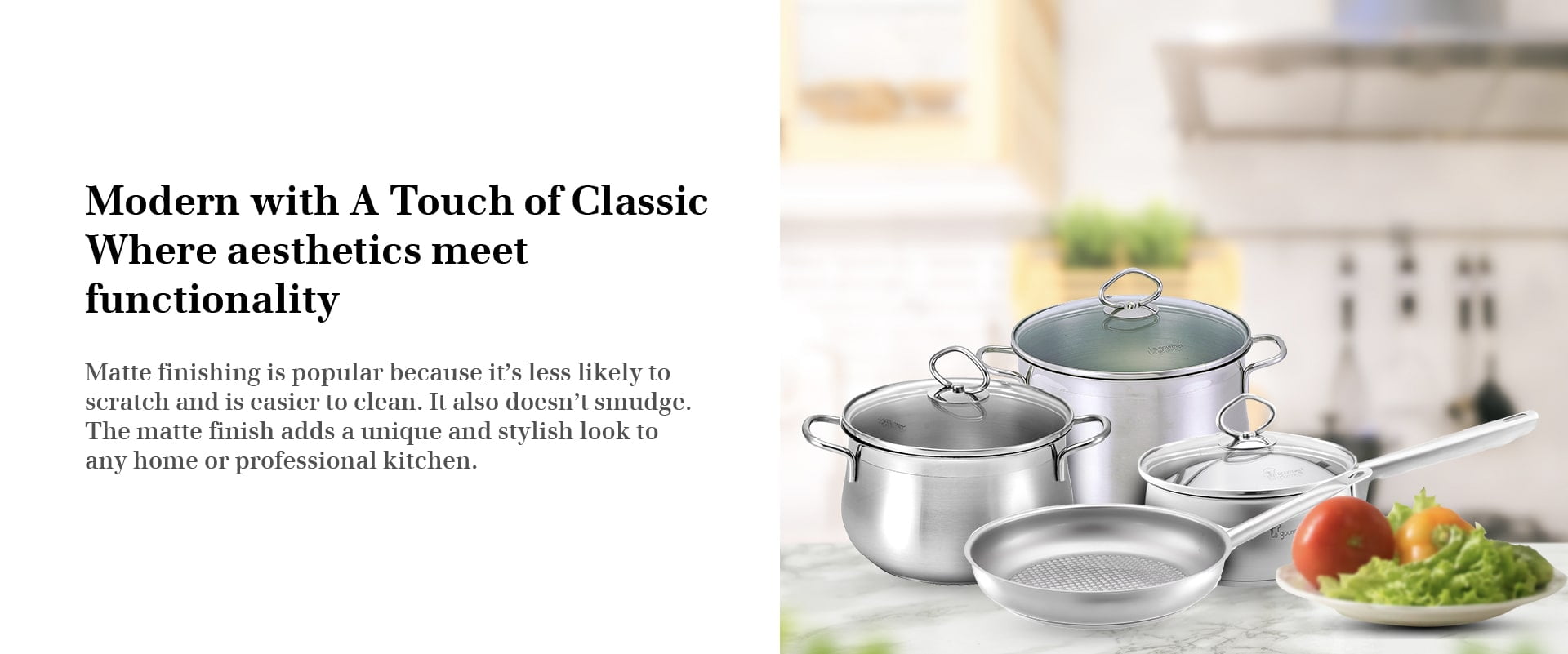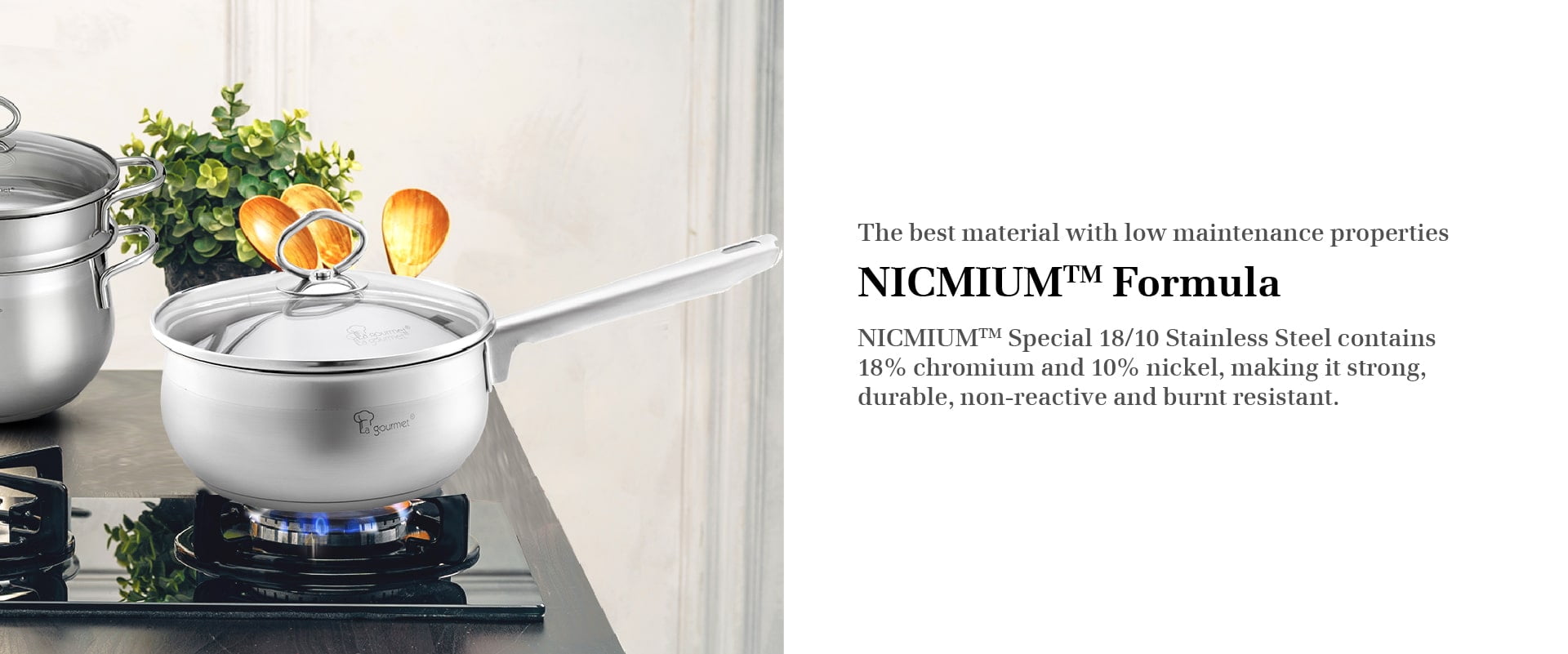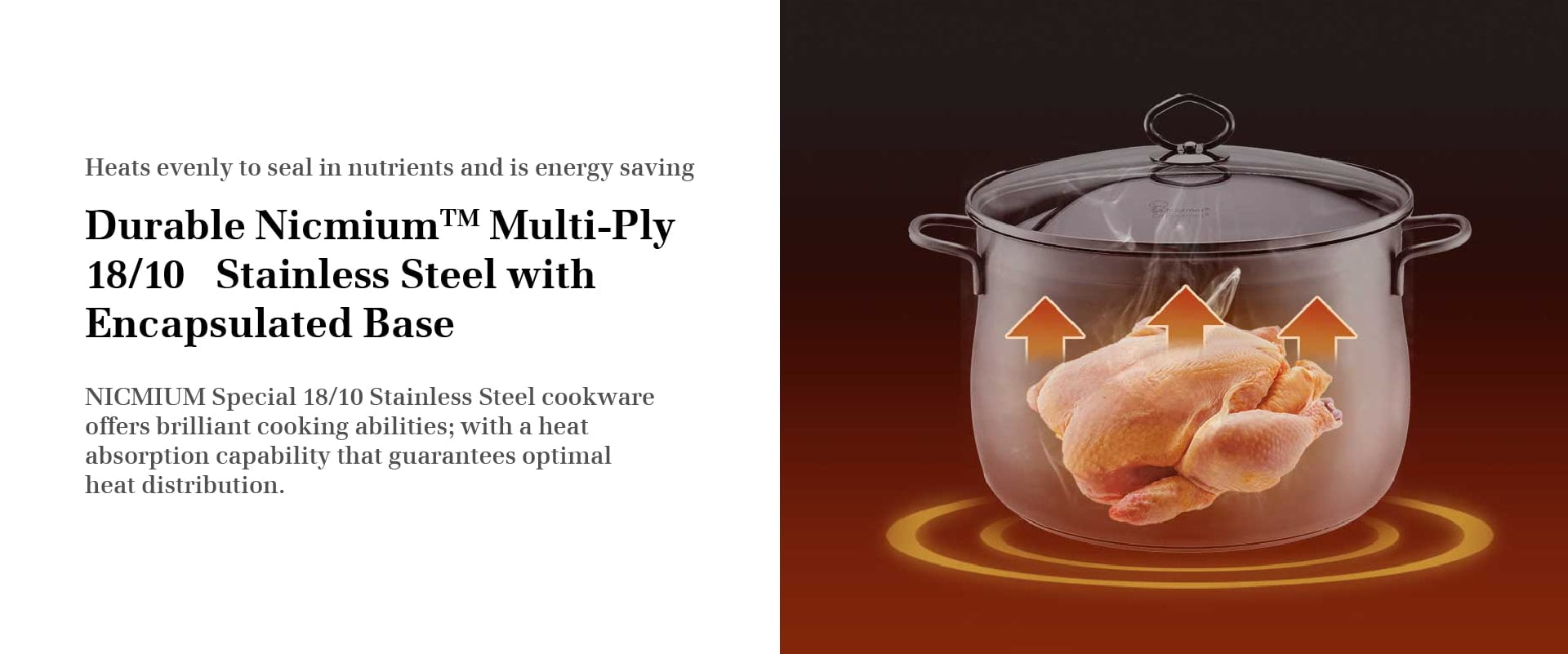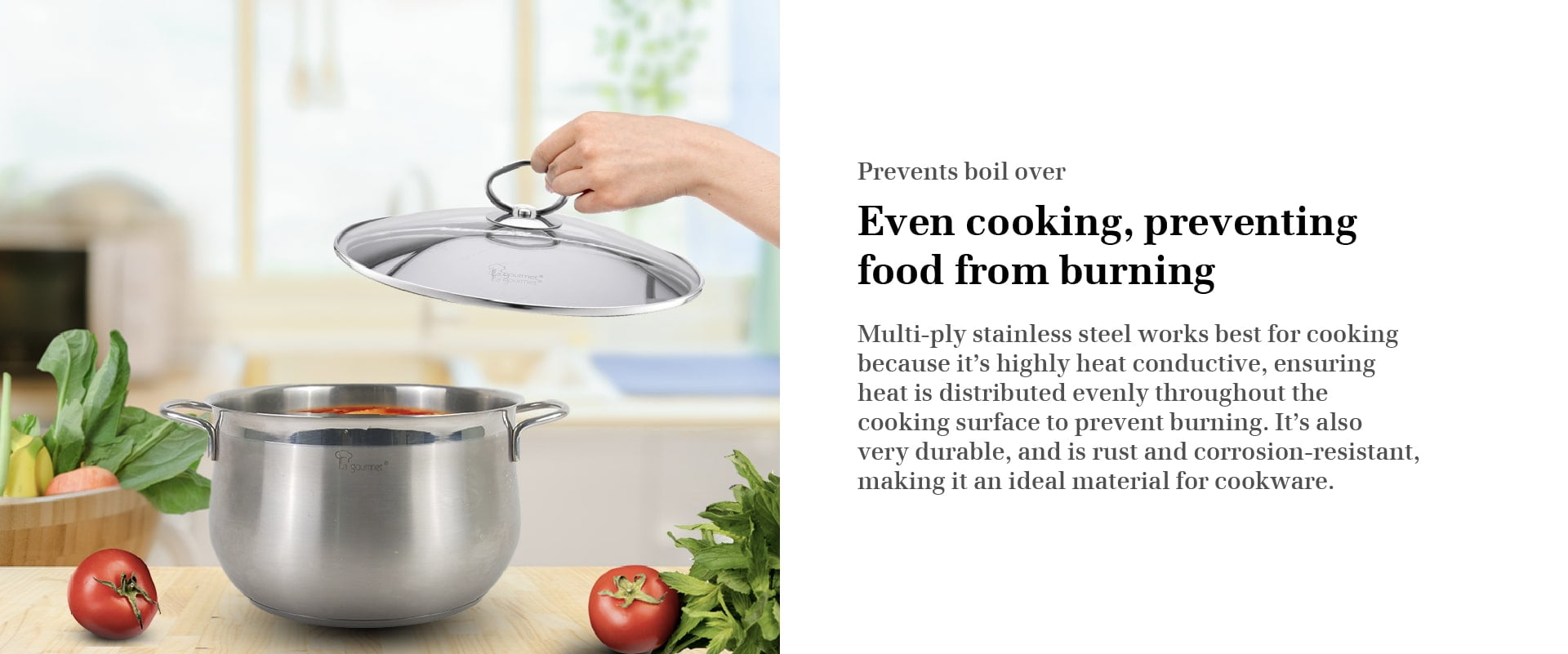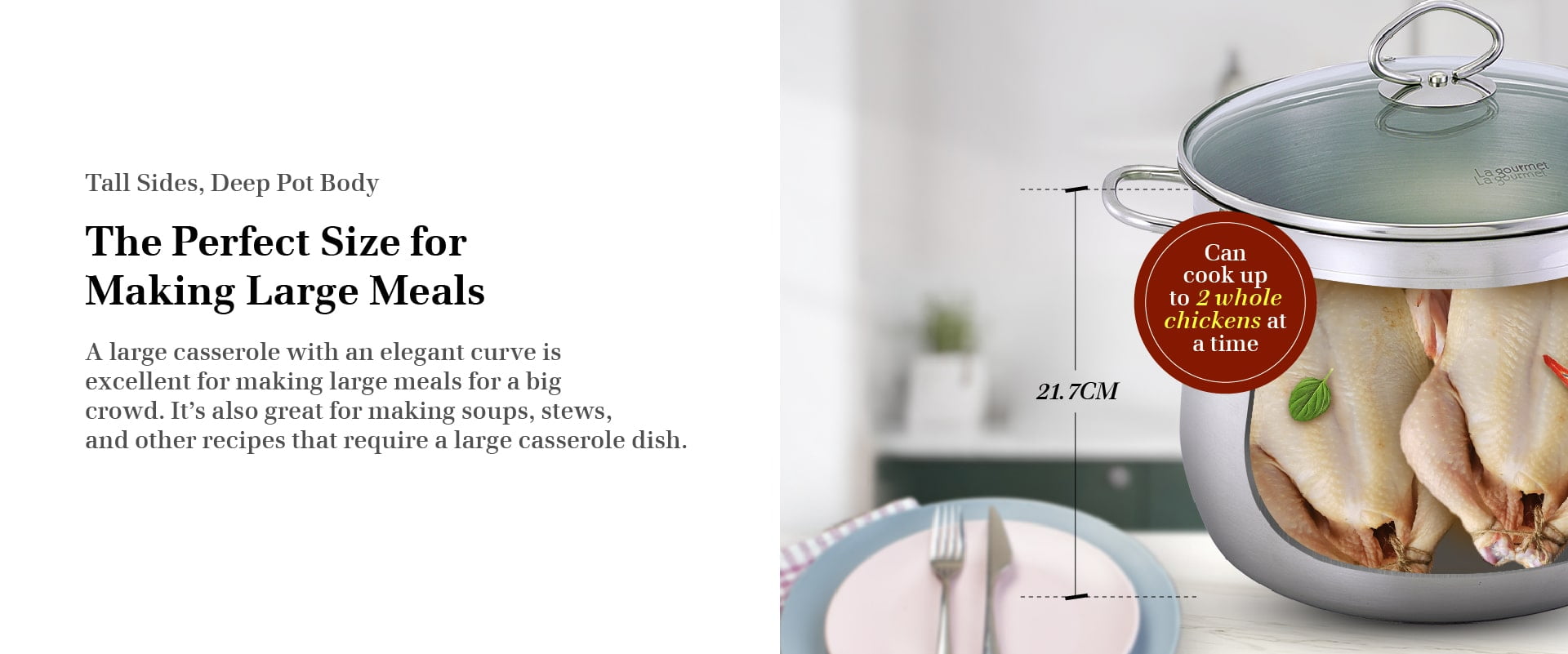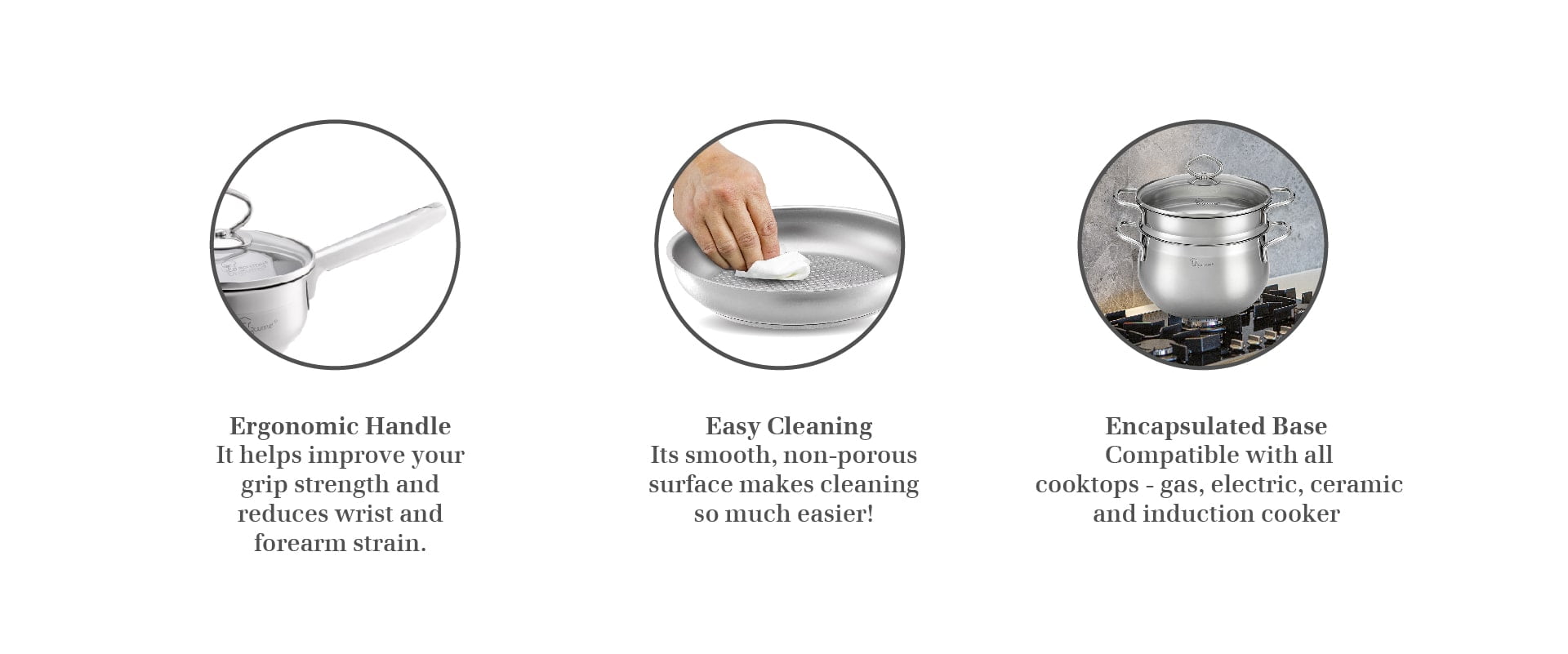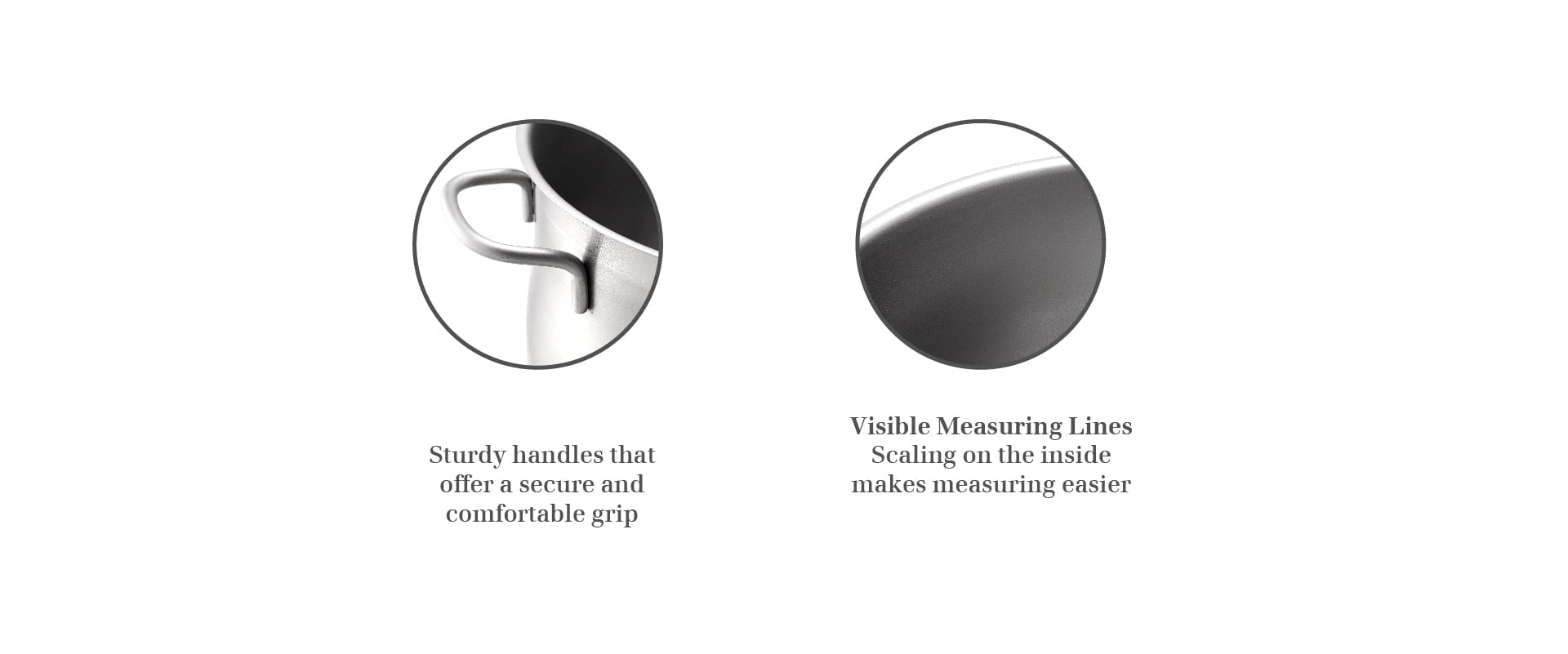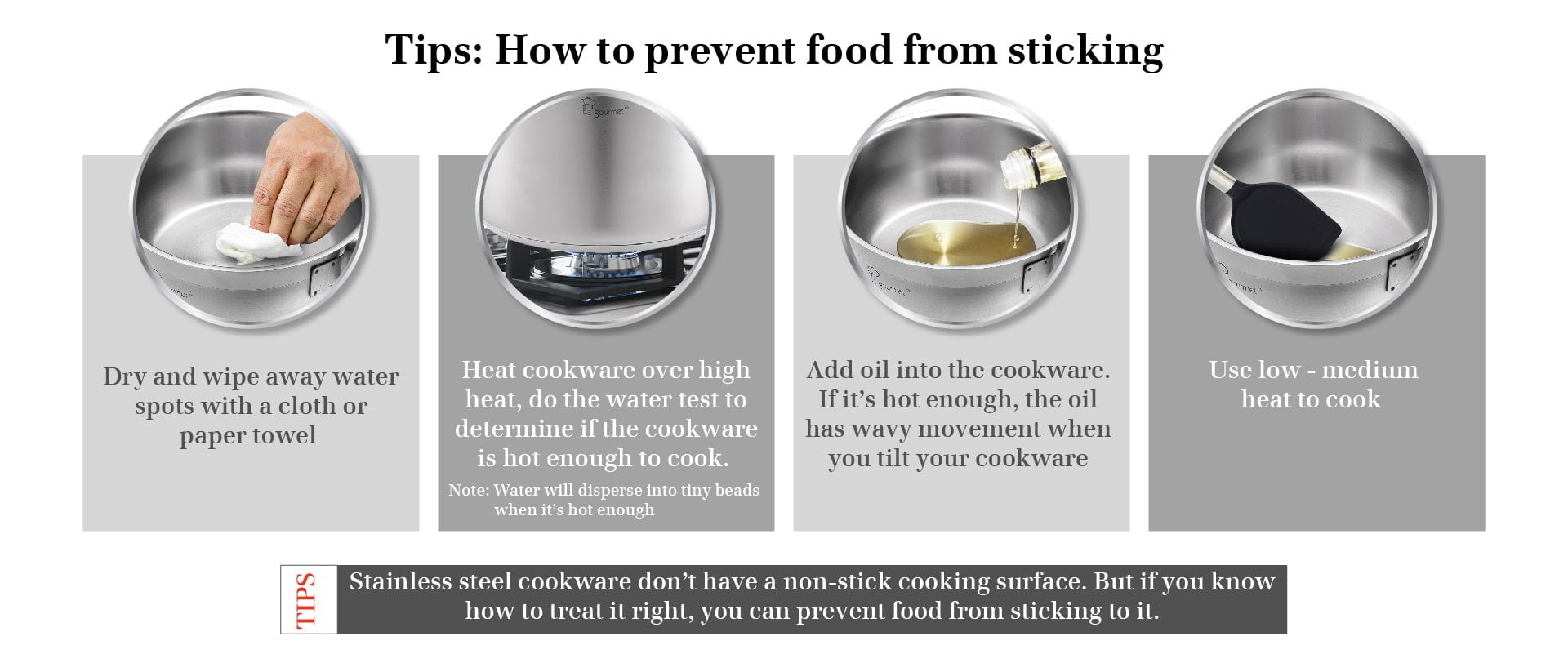 18/10 stainless steel.
Drip free pouring rim, 3-ply encapsulated bottom.
Fully hygienic and non-porous stainless steel stockpot which allows healthy cooking.
Stick and burnt resistant.
Use & Care

Wash the stainless steel stockpot in warm soapy water before use. Rinse and dry thoroughly. Rub the entire inner surface with a thick coating of oil. Heat the pot slowly until the oil smokes and remove from the heat source allowing to cool. Leave for several hours / overnight. After that, wipe off the excess oil with paper towel and you can then start to use. Depending on the type of use, these preparatory processes need repeating periodically. Examine your cookware regularly including the knobs and handles to prevent them working loose.
During Use
Select heating ring to correspond with the size of the base. Adjust gas flames to suit the size of the base. Do not allow gas flames to extend up the sides of the pot. Do not use excessive heat which may cause food to stick and damage the handles. Excessive heat may cause tinting of the exterior surface. Always preheat the pot at a moderate heat, if higher setting is necessary. Always use wooden or nylon utensils. Stainless steel utensils can be used but it will cause surface scratches. Do not plunge hot pot into cold water, or cold pot into hot hob. Never add salt to the pot whilst the liquid is cold or baked salt in the pot as this may cause white marks or pitting
Safety Instruction
Never leave your stainless steel cookware unattended or on a hot burner as this will result in damage to the base. Do not place your pot in the oven, a microwave or under a grill. If the pot overheats, turn the heat off and allow to cool, before removing from the hob.
Cleaning
Soak the pot for a few minutes before washing. If burnt occurs, just turn on the heat, put in water and boil – the burns will loosen. Wash and dry. To keep your pot looking new, do not use scouring pads or other abrasive cleaners on the outside surface. Stubborn stains may be removed by soaking the pot overnight in a solution of biodegradable washing powder. Always wash thoroughly afterwards. "Bluish or rainbow" discolouration is common on stainless steel cookware and is caused by minerals or salts in food or water. This is easily removed by using a proprietary non-abrasive stainless steel cleaner which will help to retain the original brightness and assist with the removal of stubborn marks. Whilst hard water stains can be removed with a sponge dampened in vinegar or lemon. Dry thoroughly before storage.