Properfect 5L Thermal Cooker with 304 Stainless Steel Inner Pot
Cook Without Supervision
*La gourmet Thermal Cooker continues to cook your food by heat retention
Product Specifications;
Height :   22.5cm
Length :  28cm
Width   :  29.8cm
Weight  : 2.46g
Colour: Maroon and Stainless Steel
Capacity: 5L
Material : 18/10 stainless steel, PP and foam insulated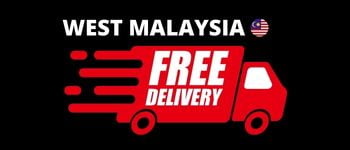 3 in stock
Description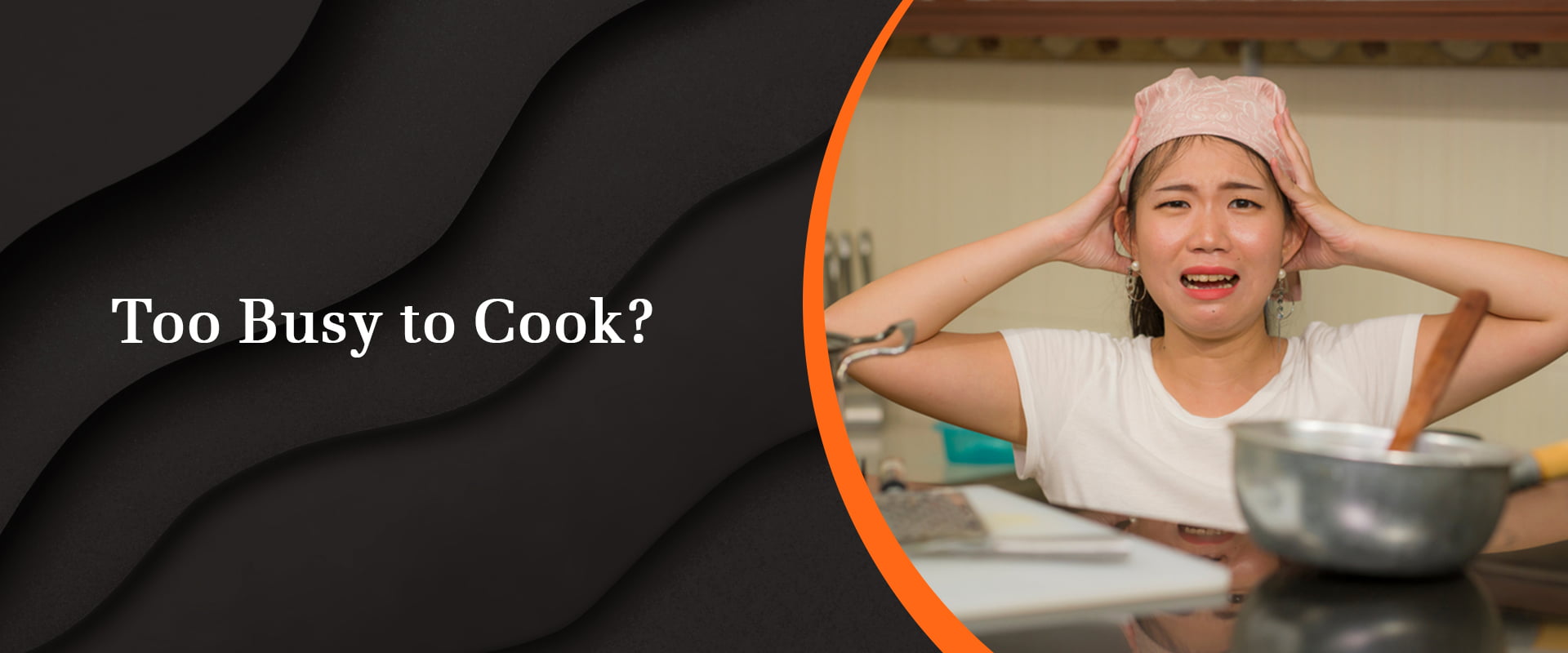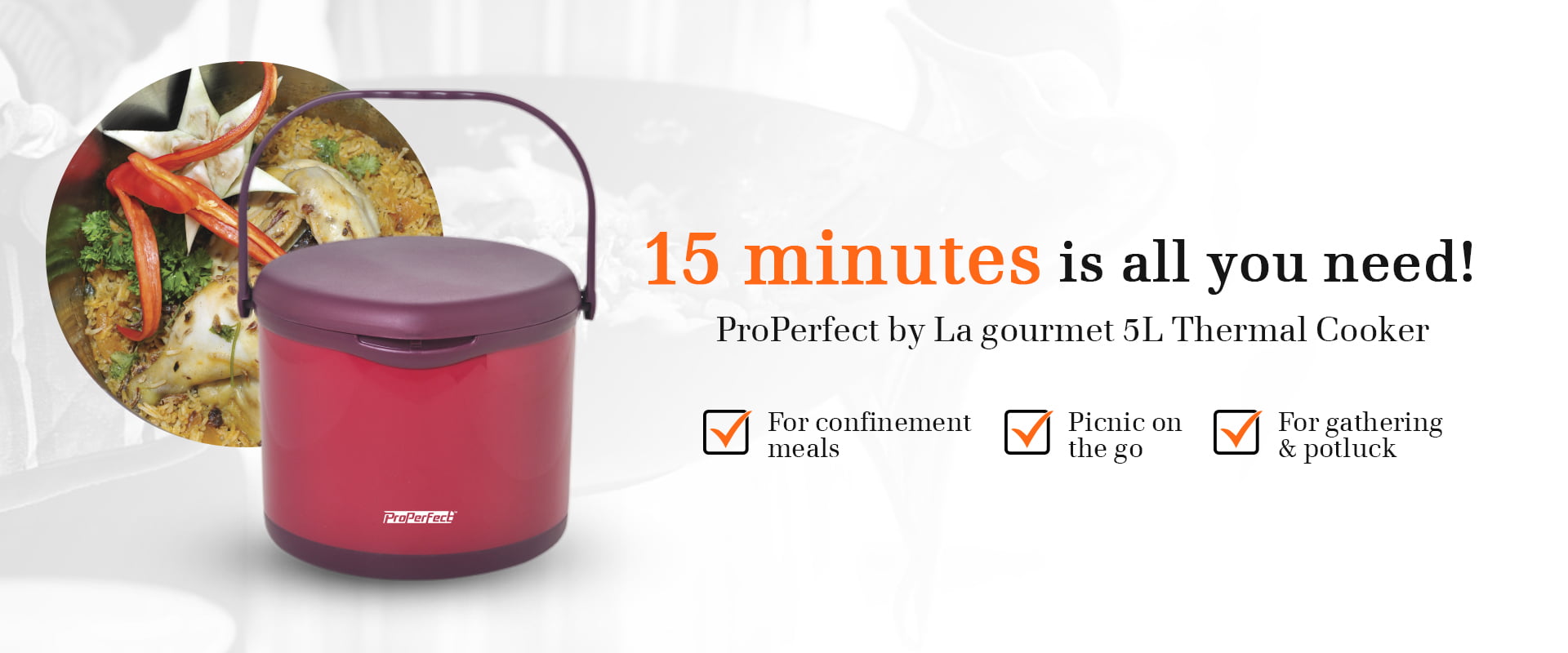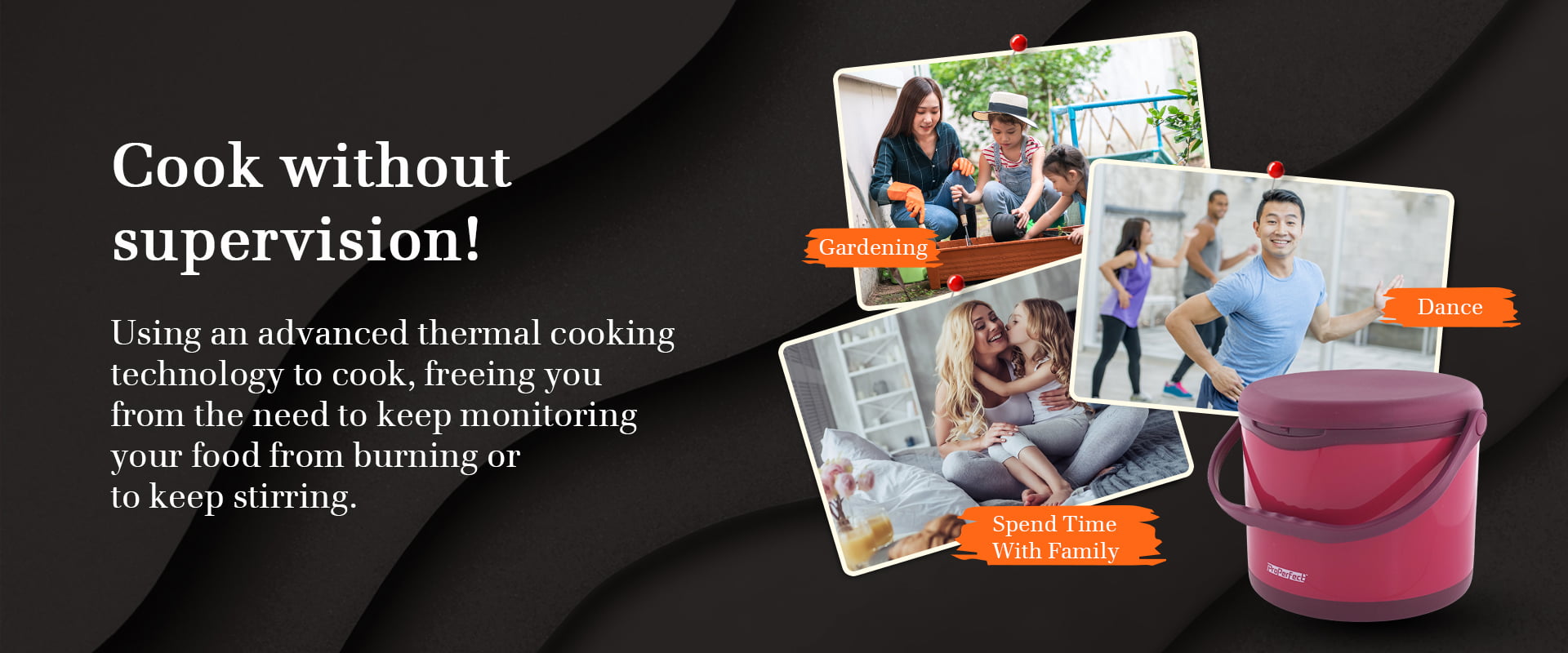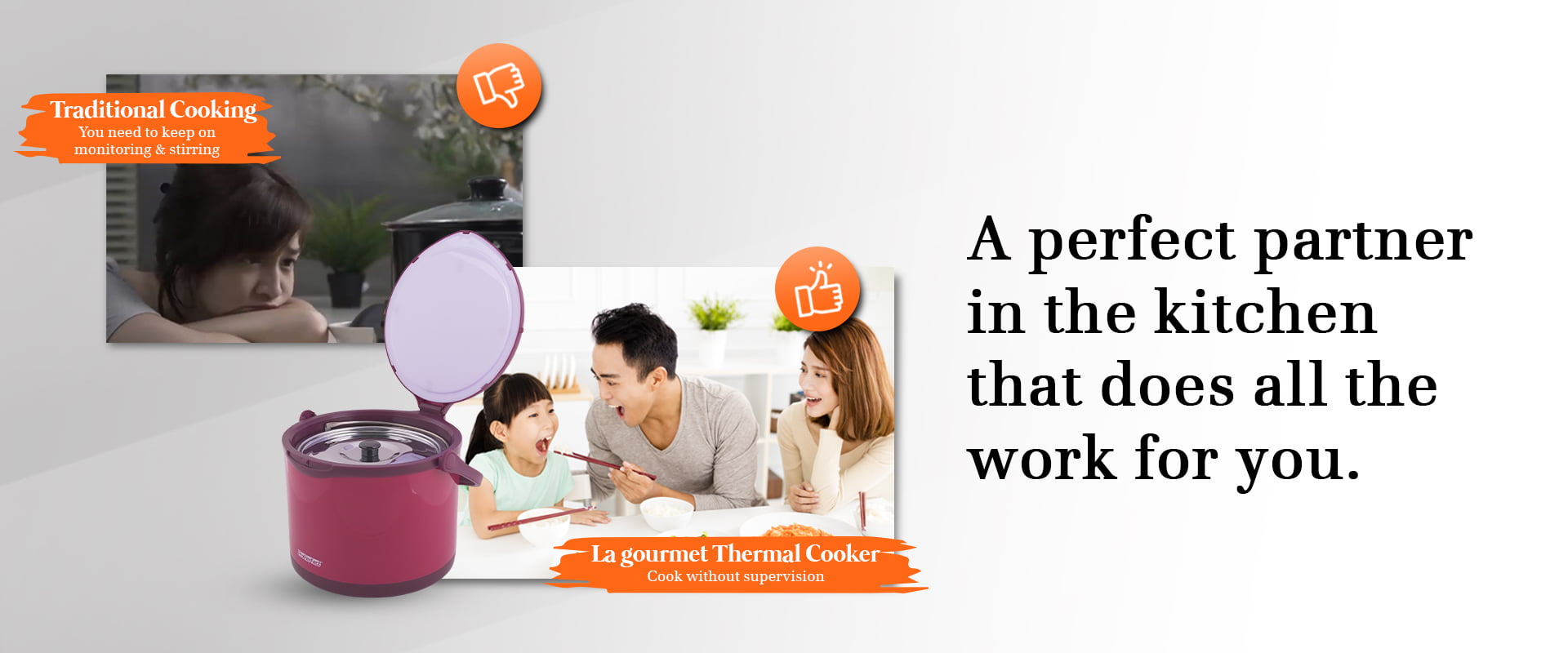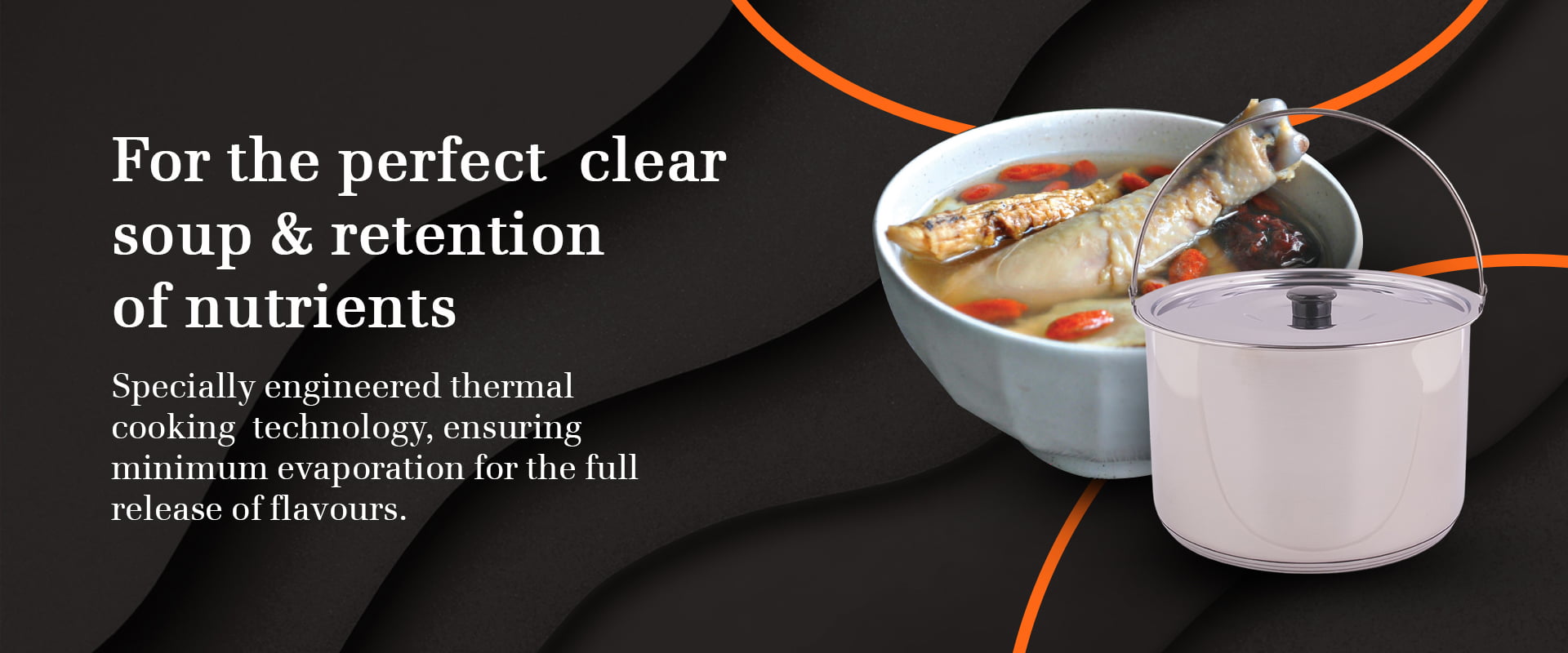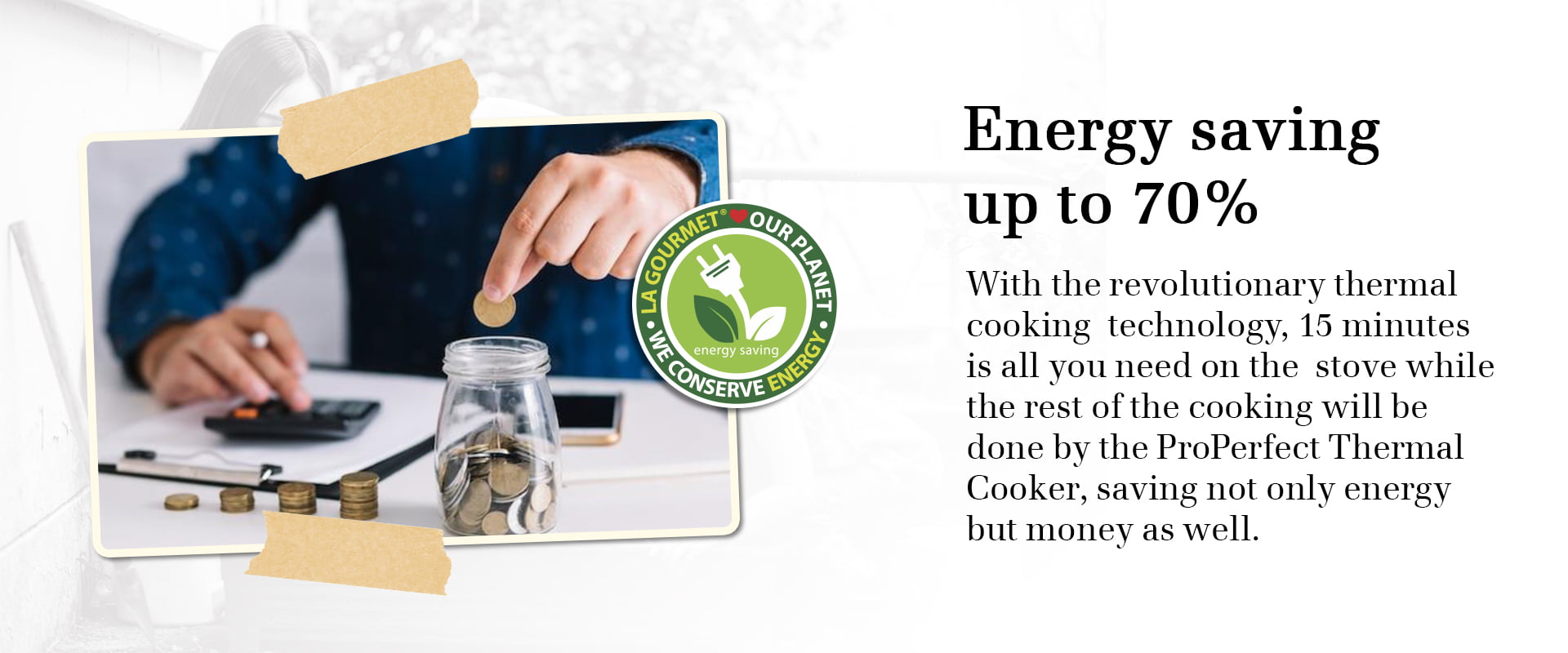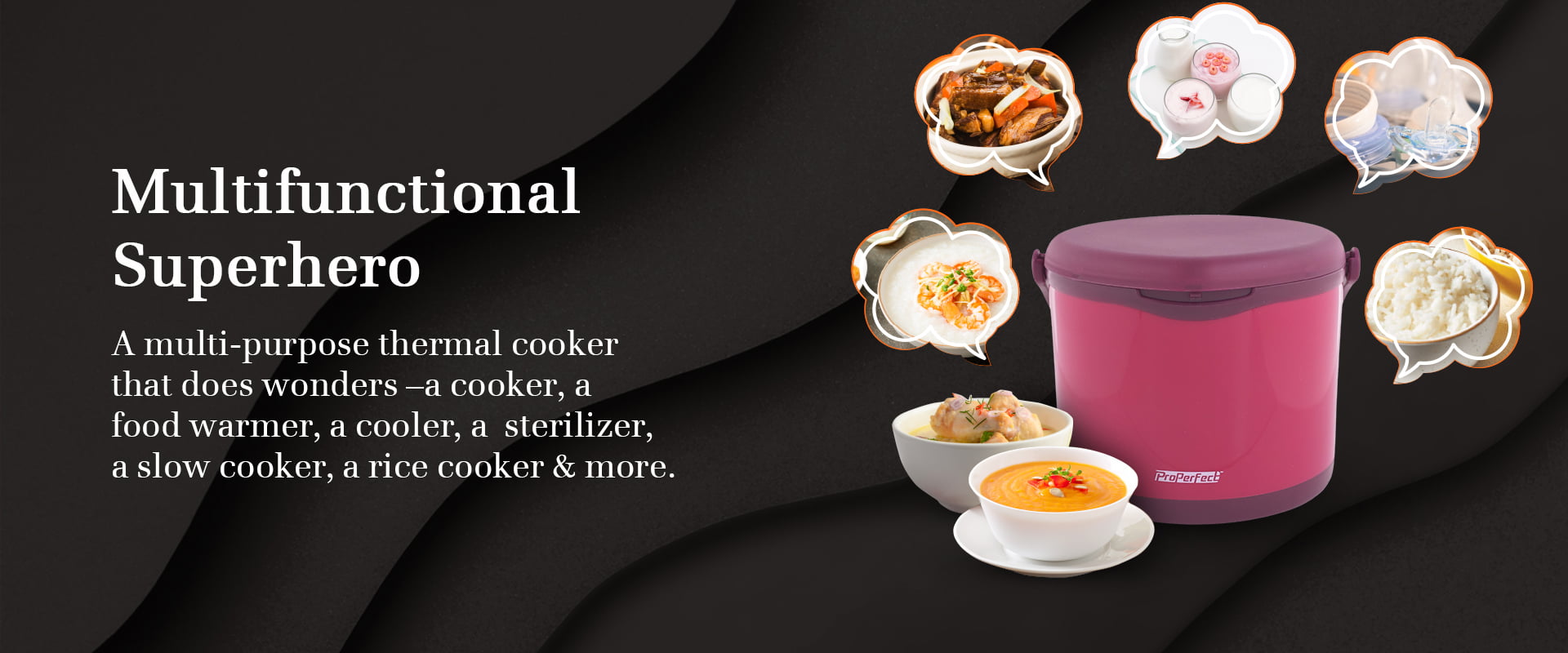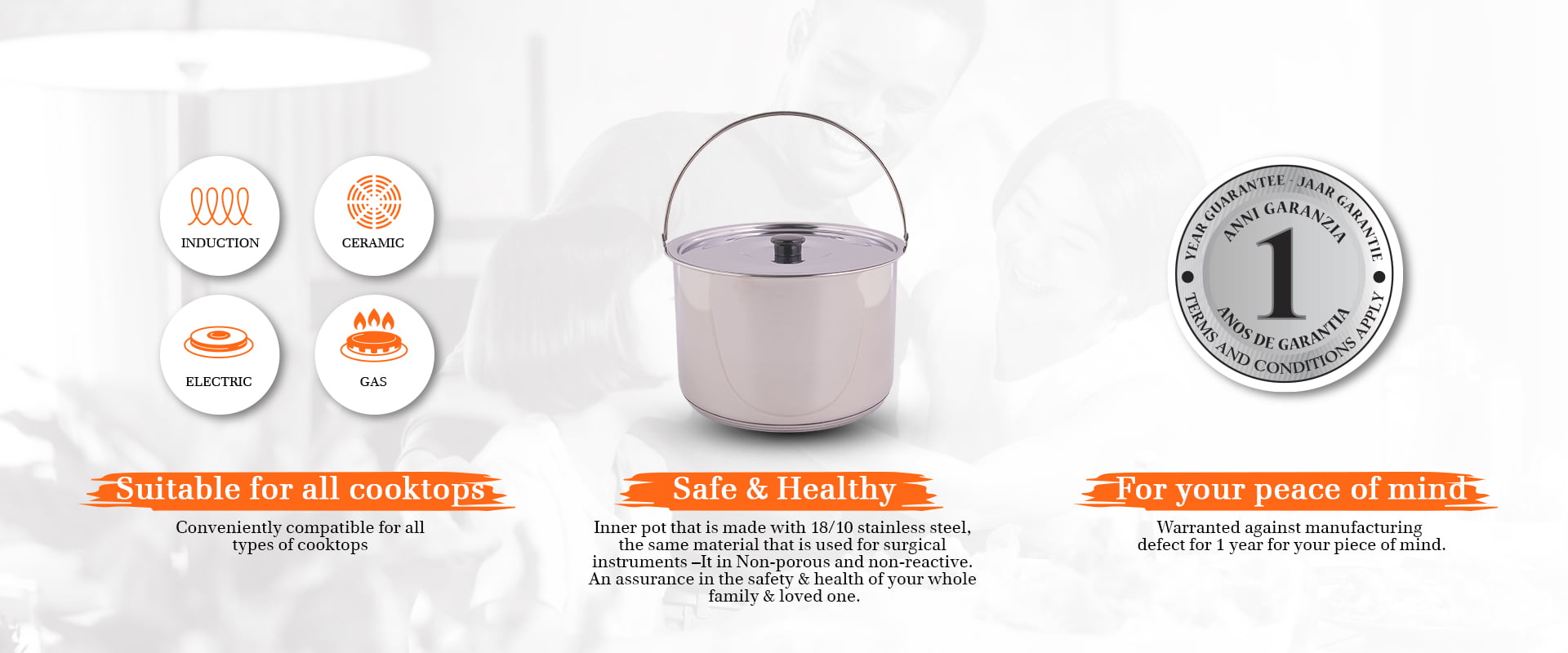 *Product image for illustration purposes only.
TOO BUSY TO COOK?
15 minutes is ALL YOU NEED!
Cook Without Supervision ⇒ La gourmet Thermal Cooker continues to cook your food by heat retention
STEPS ON HOW TO COOK?
Place inner pot onto stove. Heat up ingredients and bring food to boil.
Immediately transfer into outer thermal pot. Close lid and lock the cover.
Leave food to cook. Unlock and serve.
Cooking time varies for different types of food
BENEFITS
ENERGY SAVING UP TO 70%
Conducts heat quickly and uniformly. The food will continue coking inside the Thermal Wonder Cooker.
TIME SAVING
15 minutes cooking time is all you need. Cooking was never so easy or fast. As the food keeps cooking itself automatically using the heat accumulated inside. No further attention is needed as in the traditional cooking method.
VERSATILITY
Suitable for any kind of cooking and any kind of cooking hobs (including induction).
SAFETY
Non-porous and non-reactive. Same material used for surgical instruments(18/10 s/steel)
COOKING PERFECTION
Due to the shorter real heating time, the food inside can be hardly over cooked.
HEALTHY COOKING
The full flavors of the foods are preserved and much more nutrients are preserved.
WARRANTY
1 year warranty
USE & CARE
Before Use Inner Pot Please wash the inner pot with dish drop, rinse, put water in the pot, boil it and throw the water away. The inner pot is ready to use.
Important Note: Outer Pot Never soak your outer pot as this is vacuum thermal insulated. Just wipe with a clean cloth will do.
WARRANTY
Warranted free from defective materials & workmanship for 1 year. This warranty does not cover damages due to normal wear & tear of the products.