Shogun Furano 30×9.5cm Nonstick Wok with Glass Lid (Induction), 4.8L – Purple
Product Specifications;
Height   :  9.5cm
Length  :  53.3cm
Width    :  31.2cm
Weight  :  2kg
Diameter : 30cm
Capacity  : 4.8L
Induction Base Diameter: 16cm
Description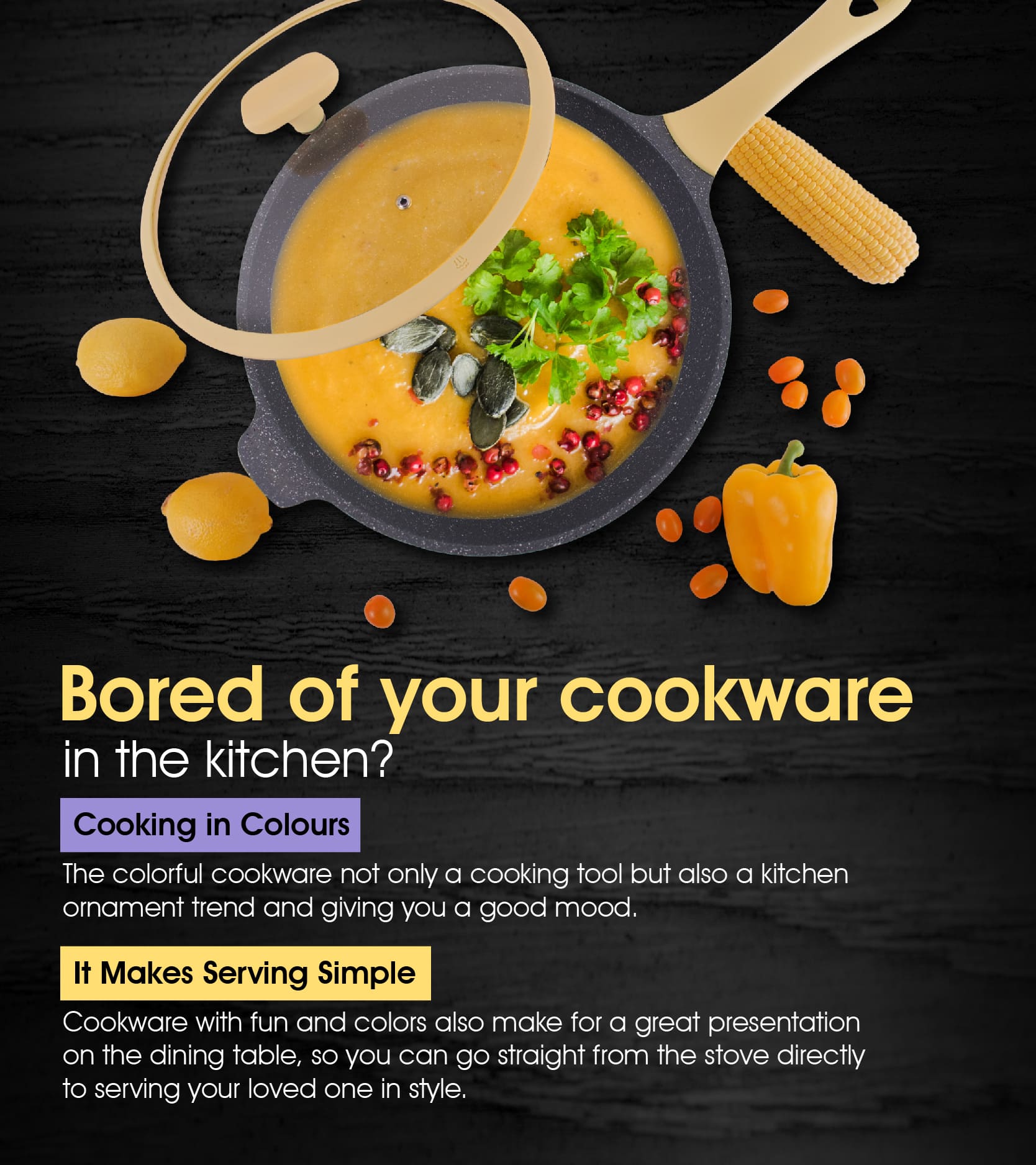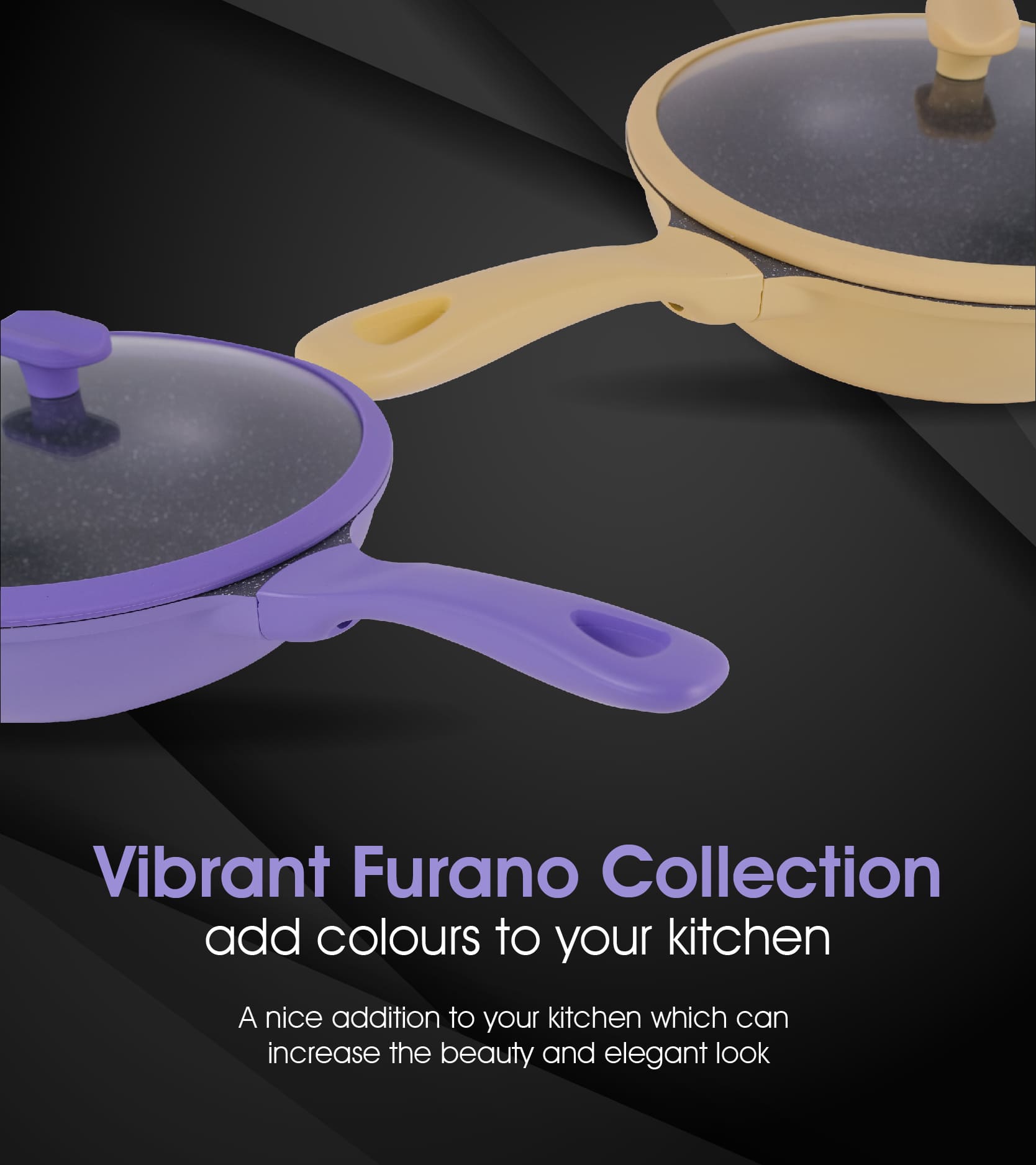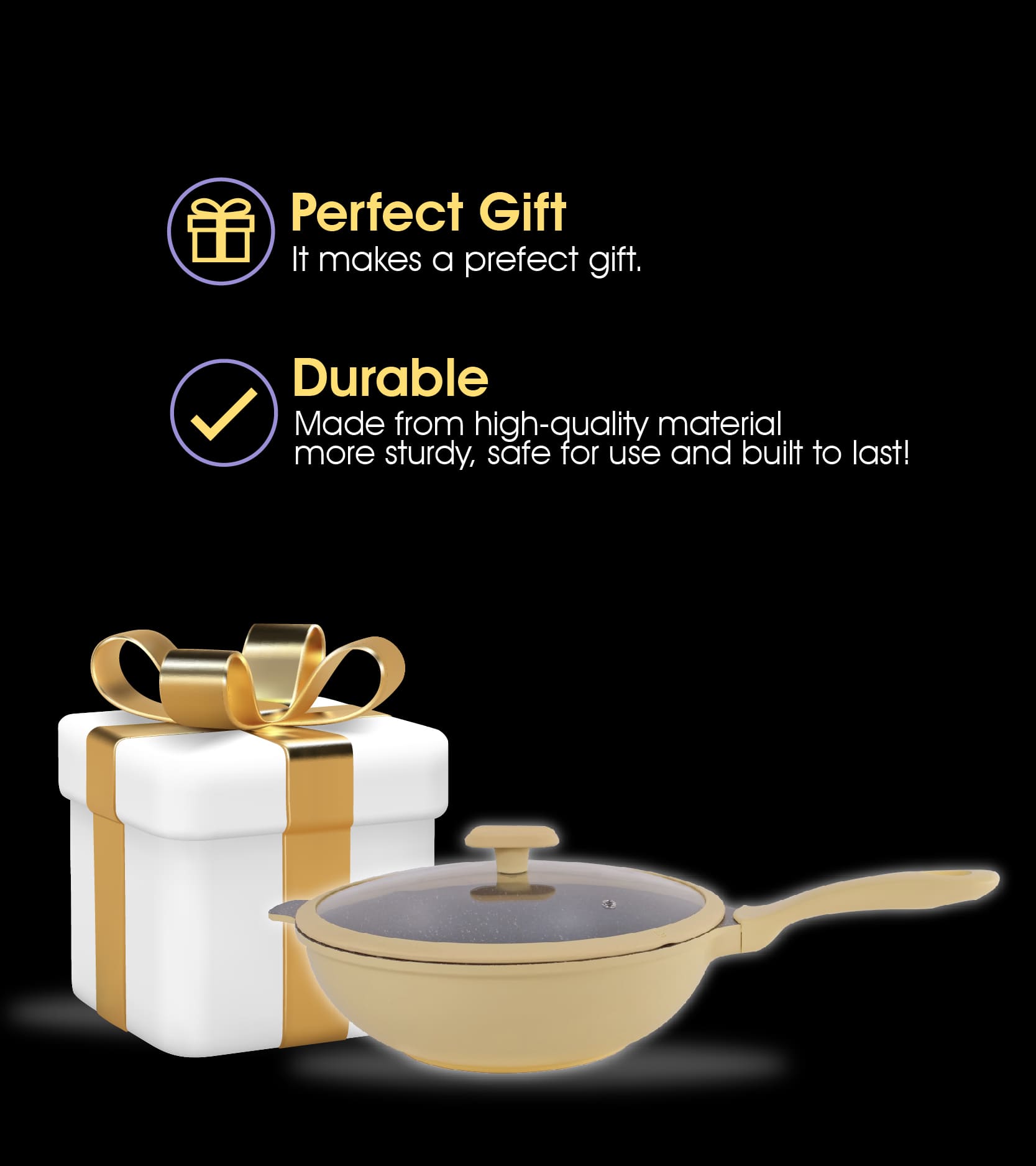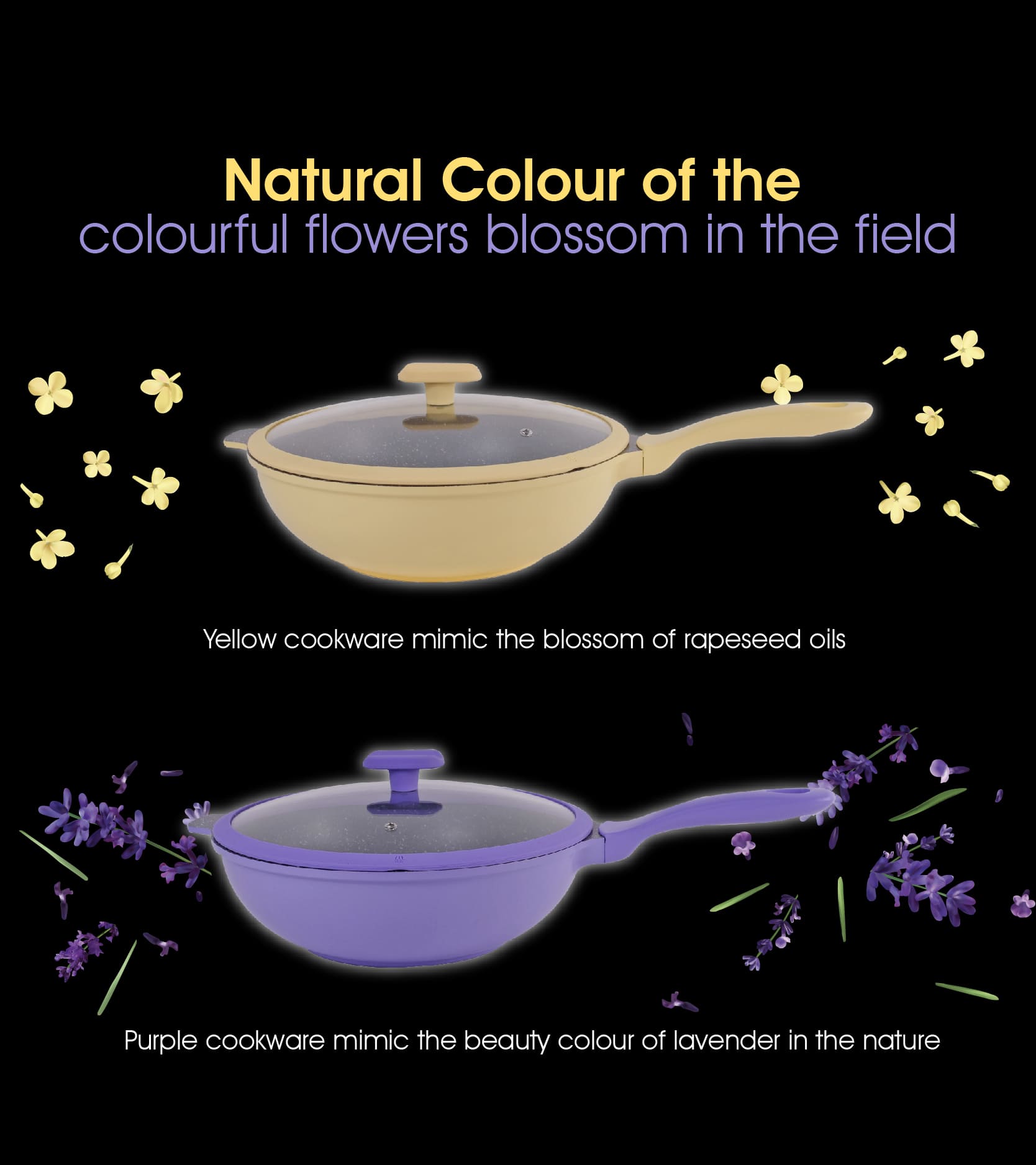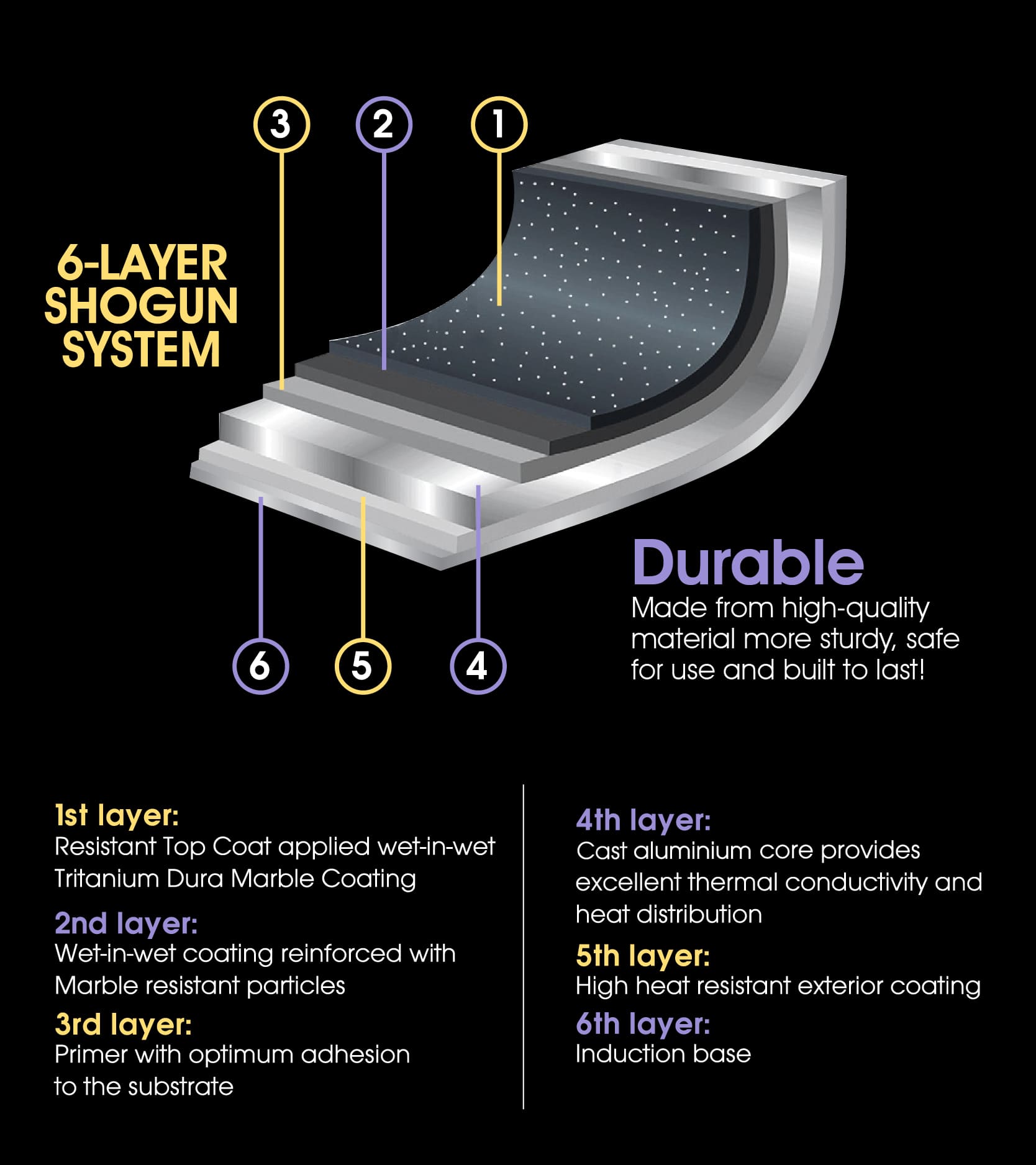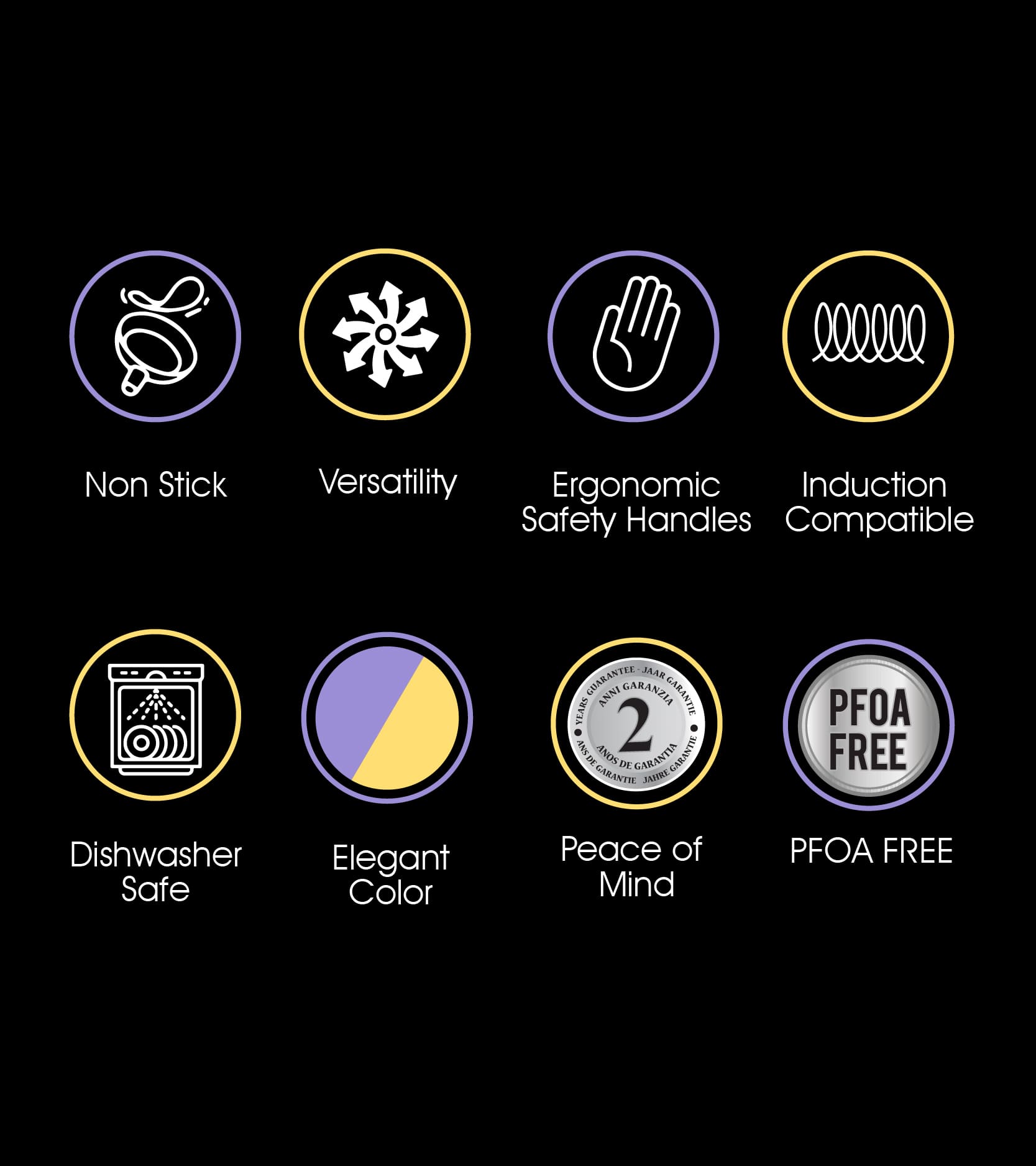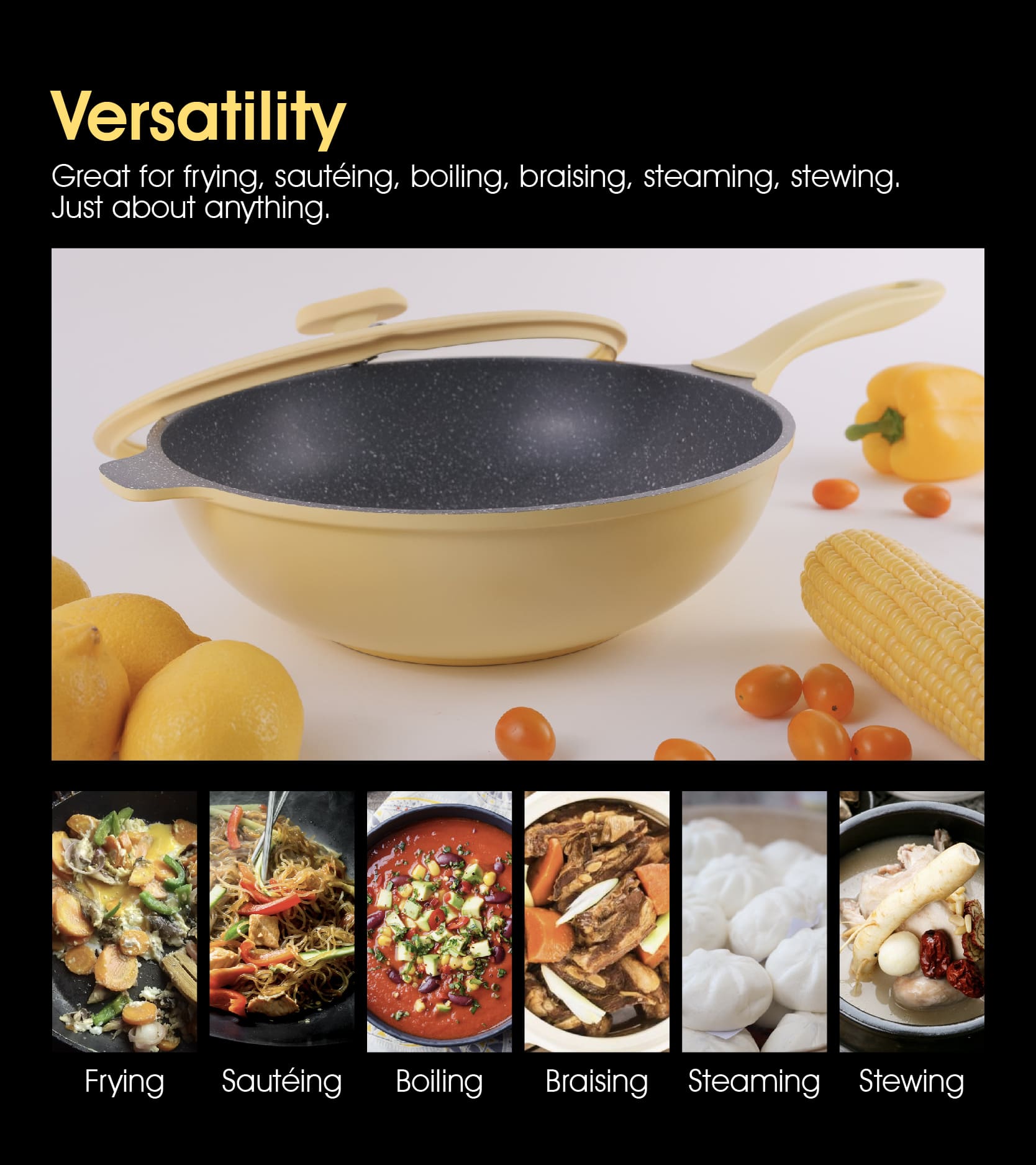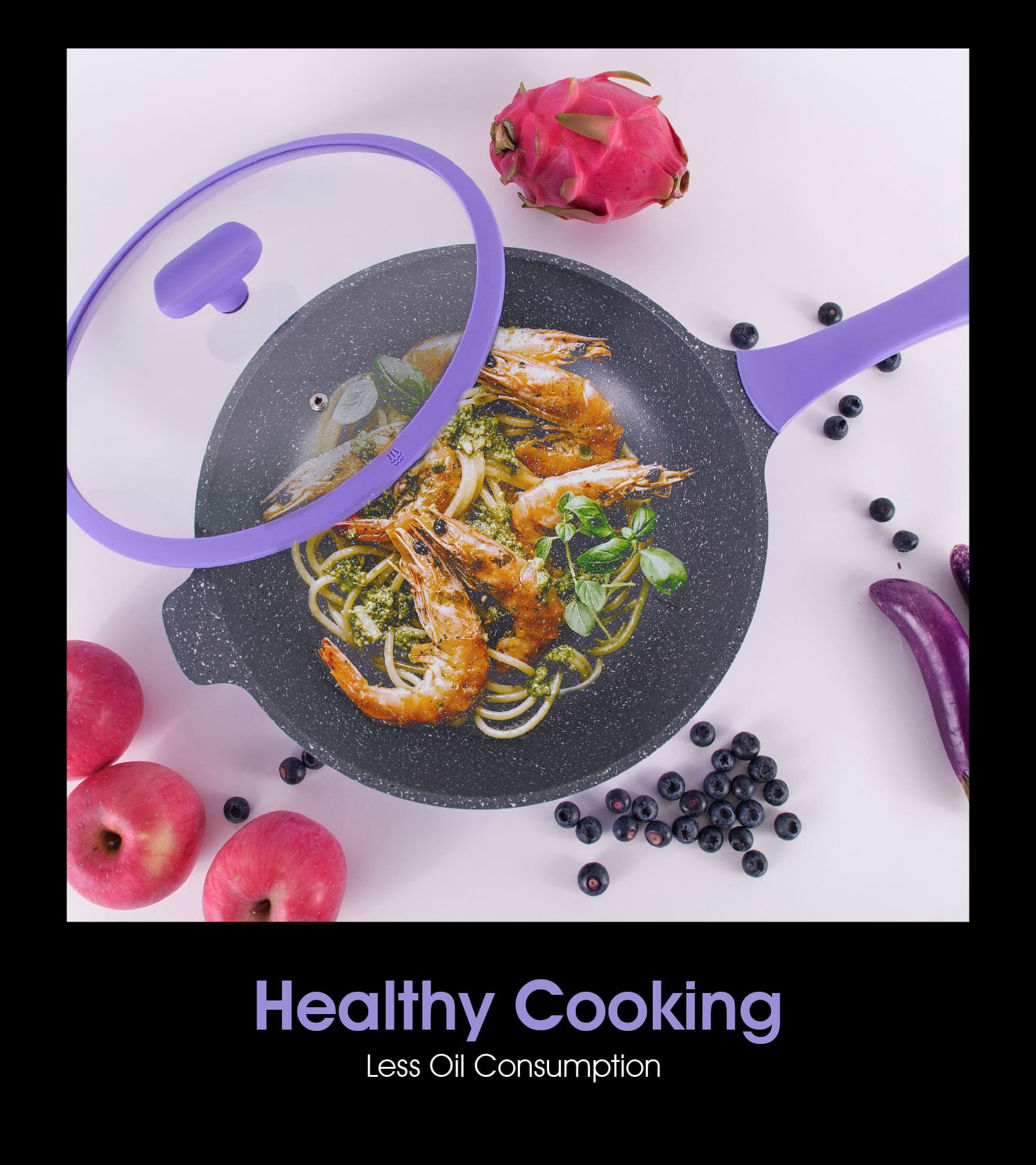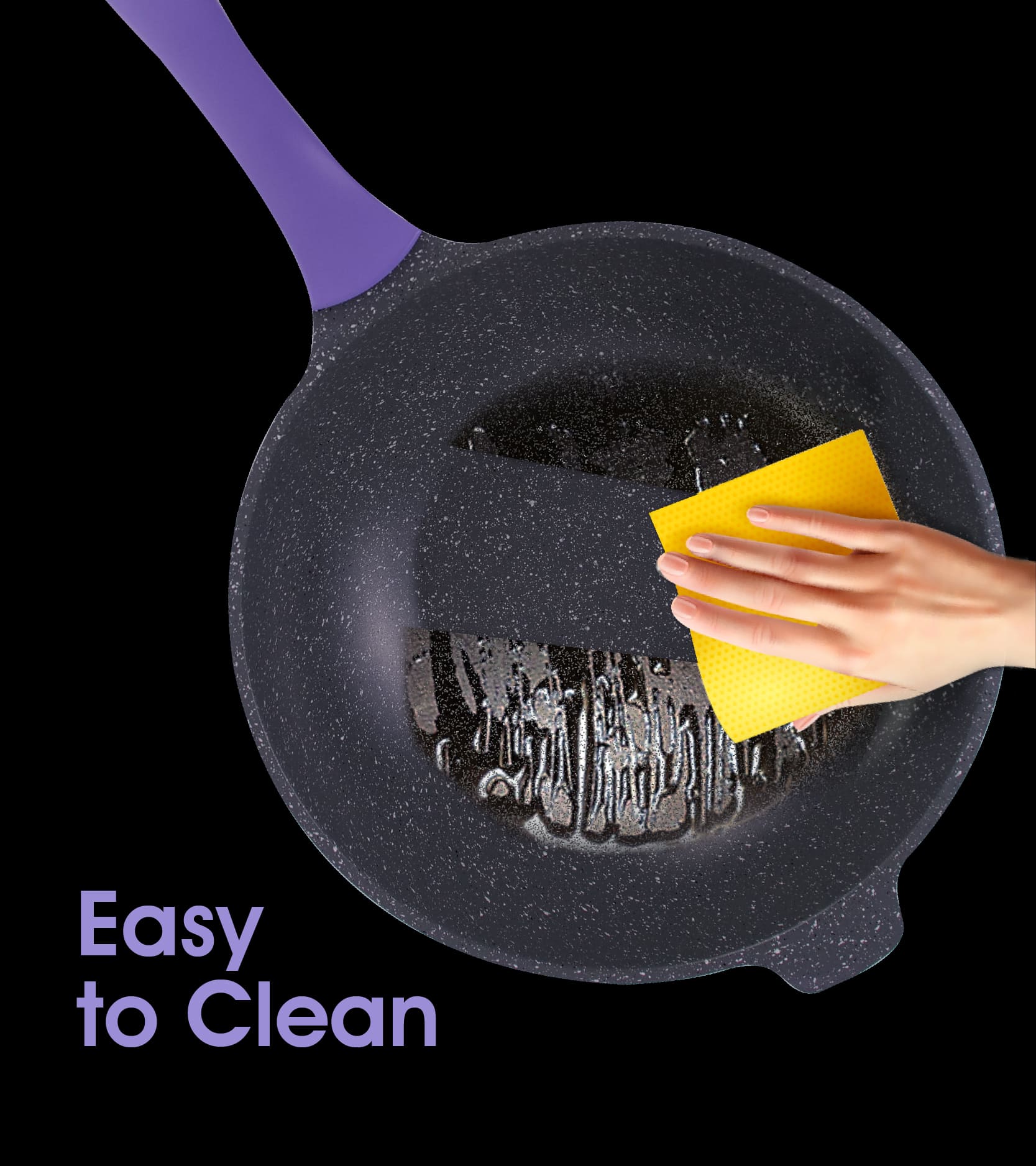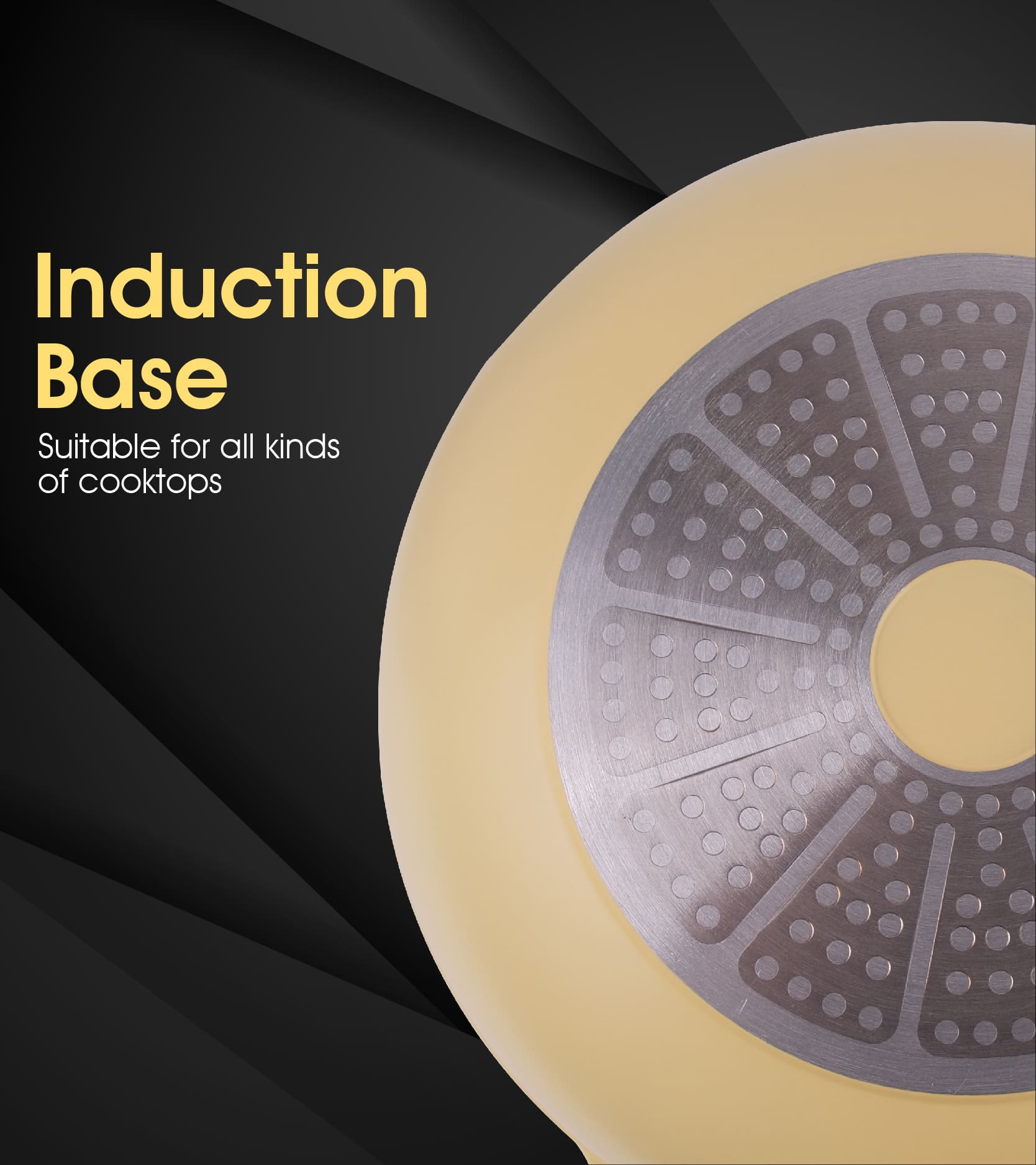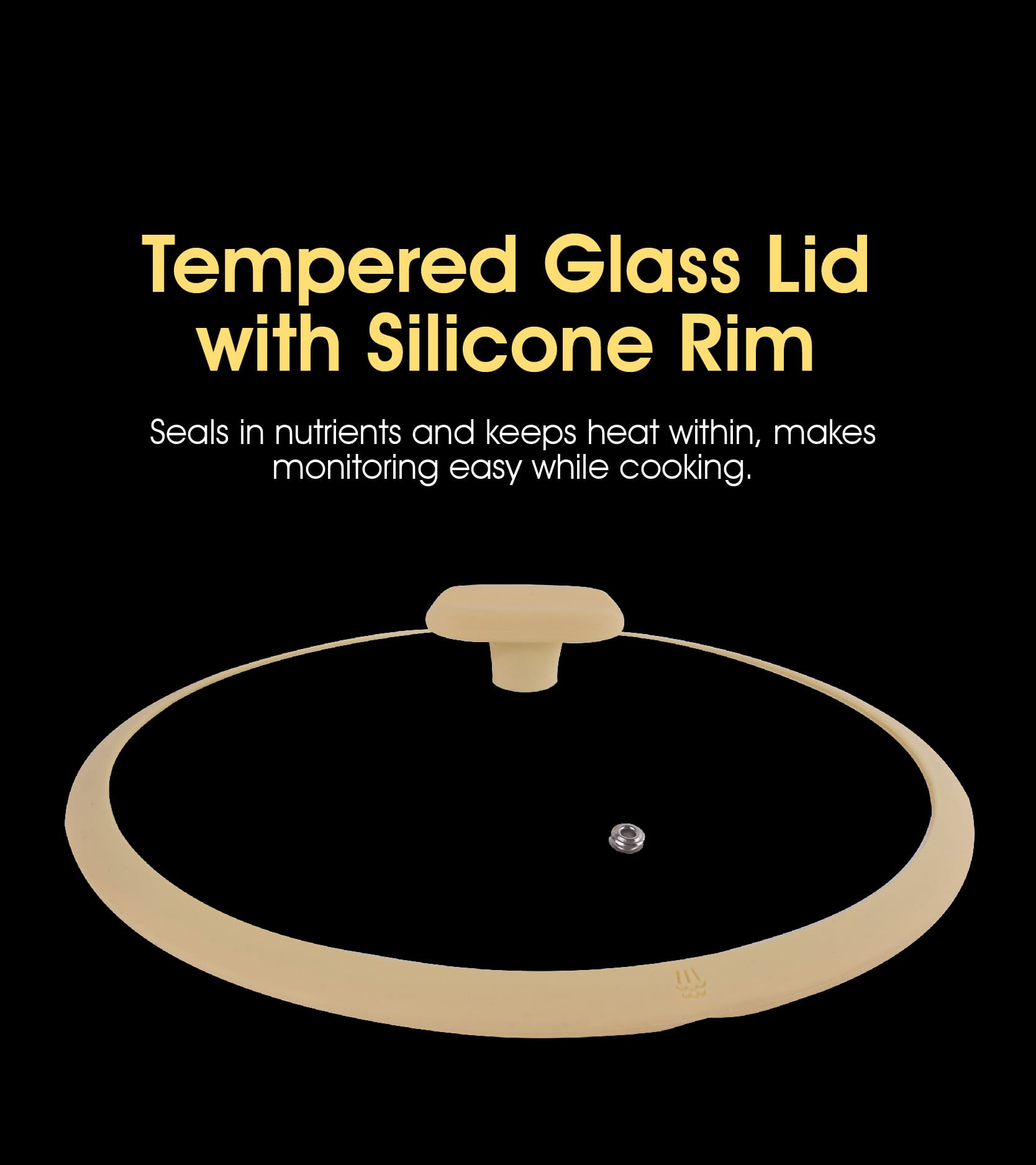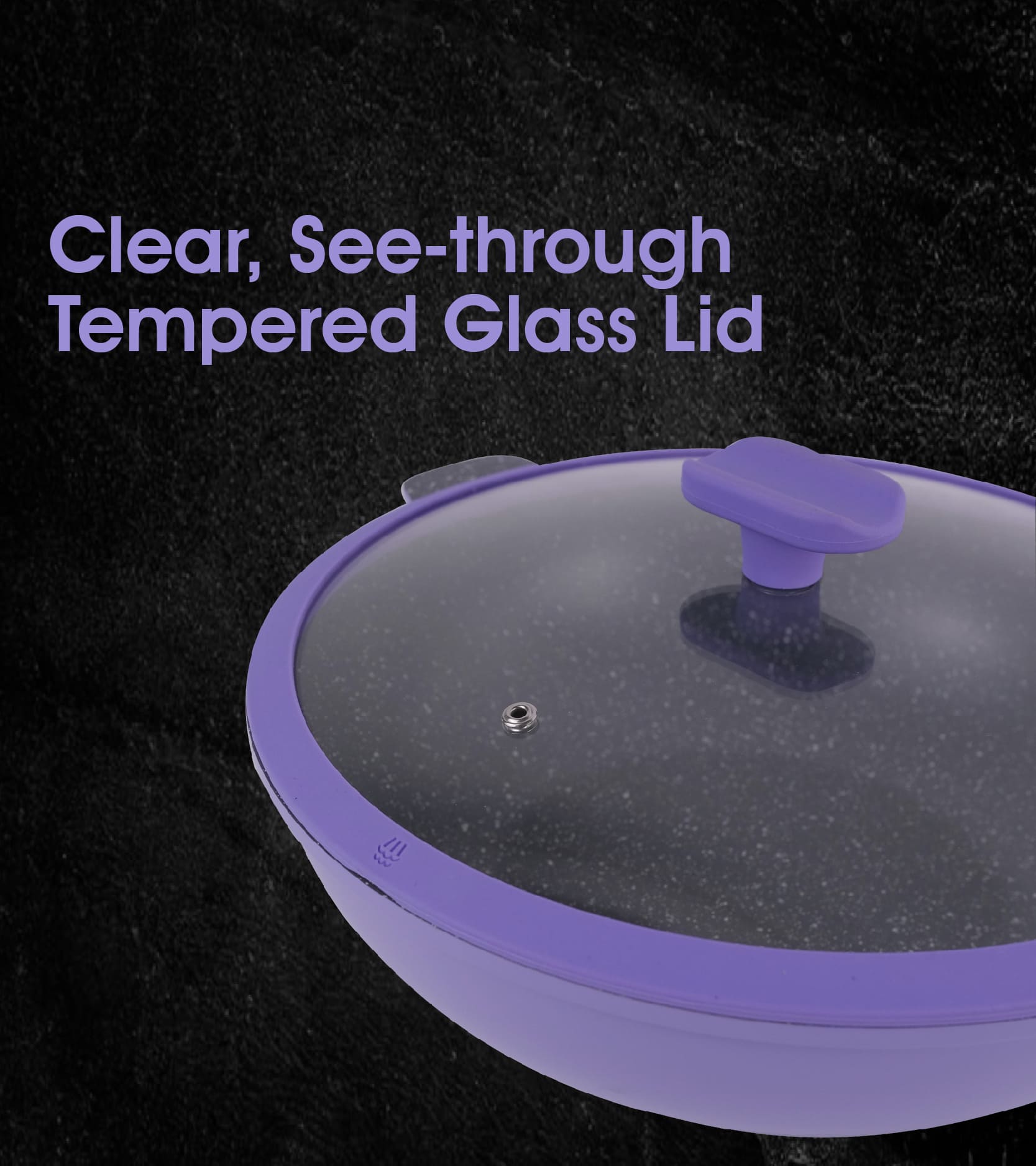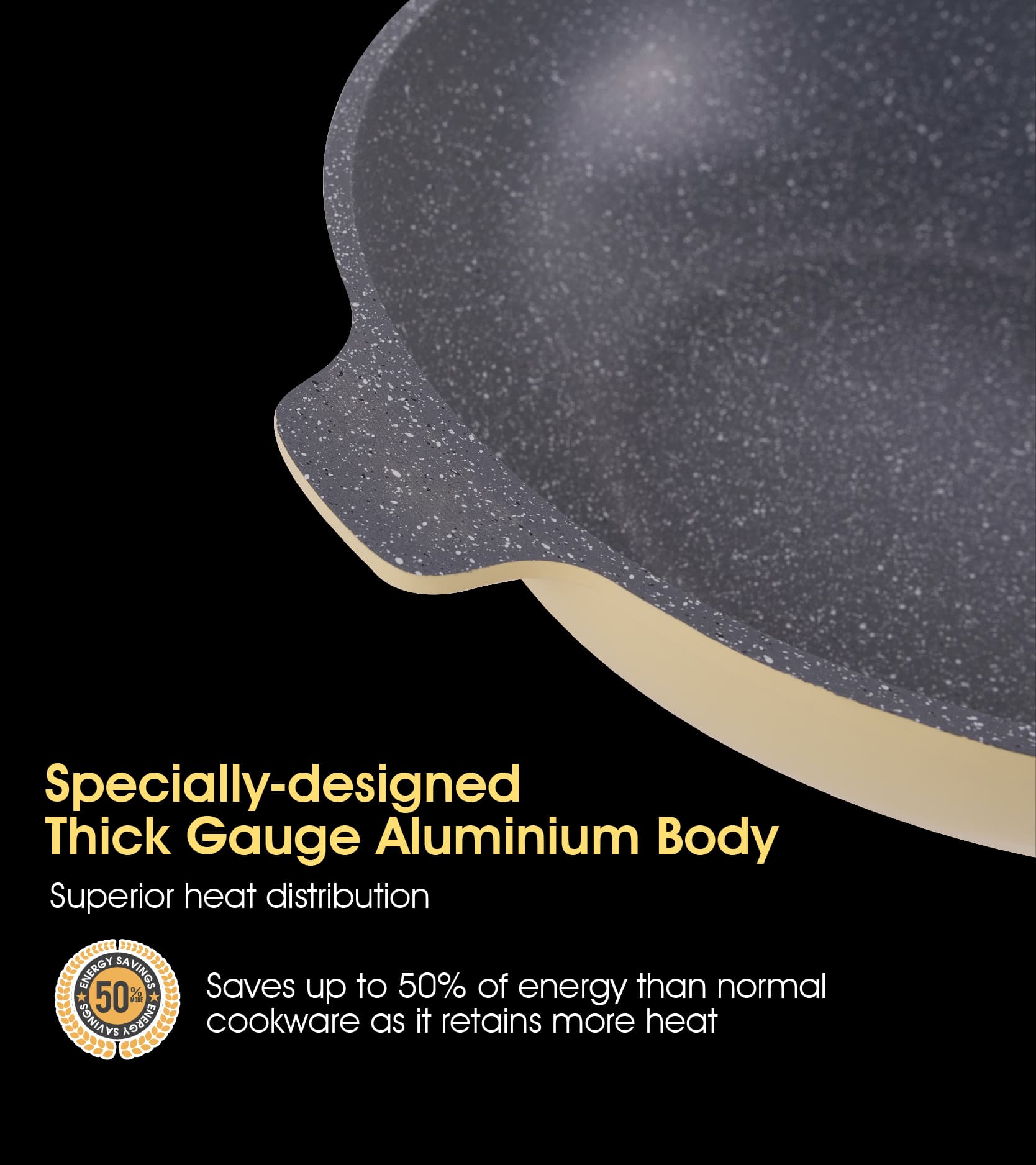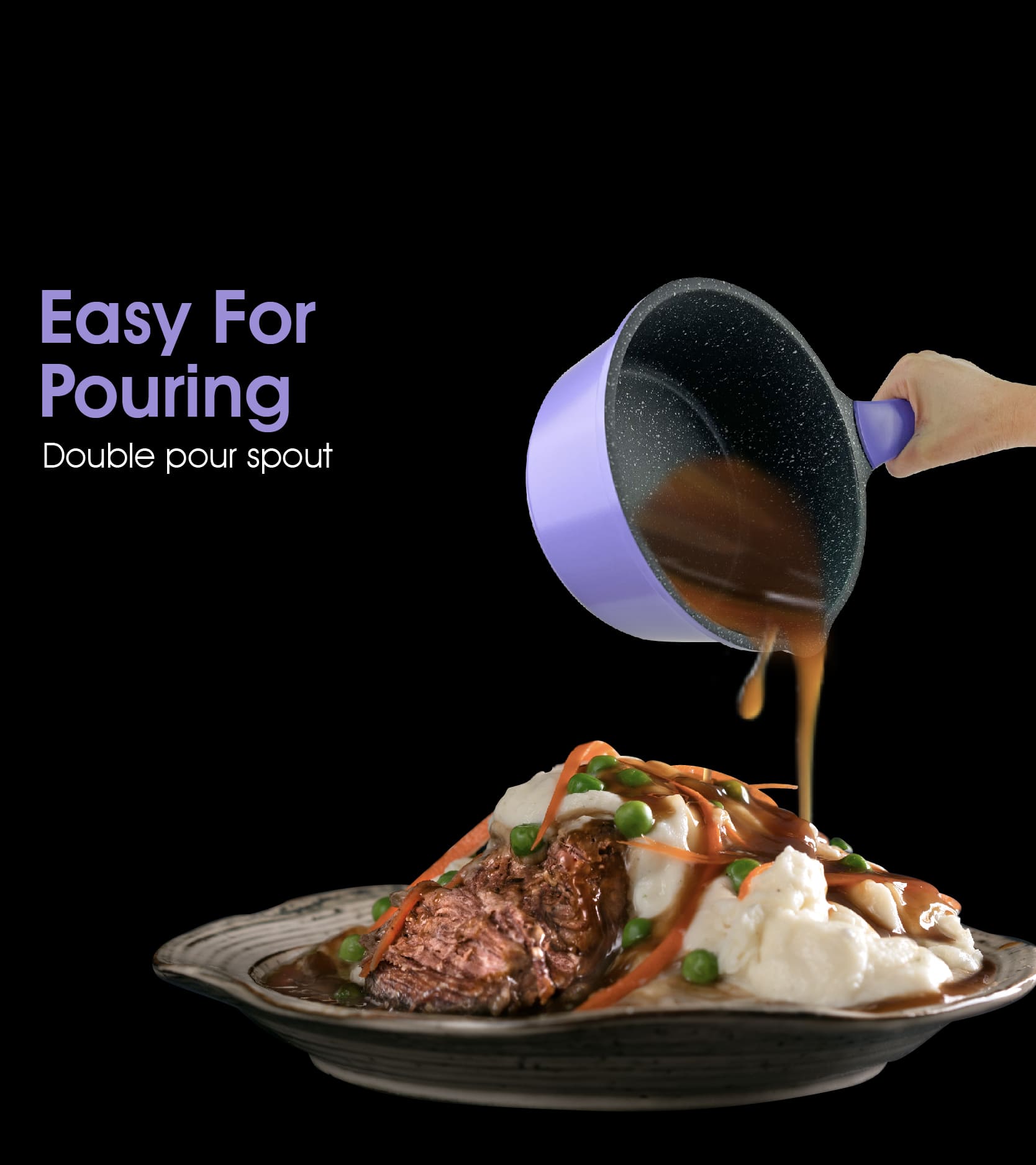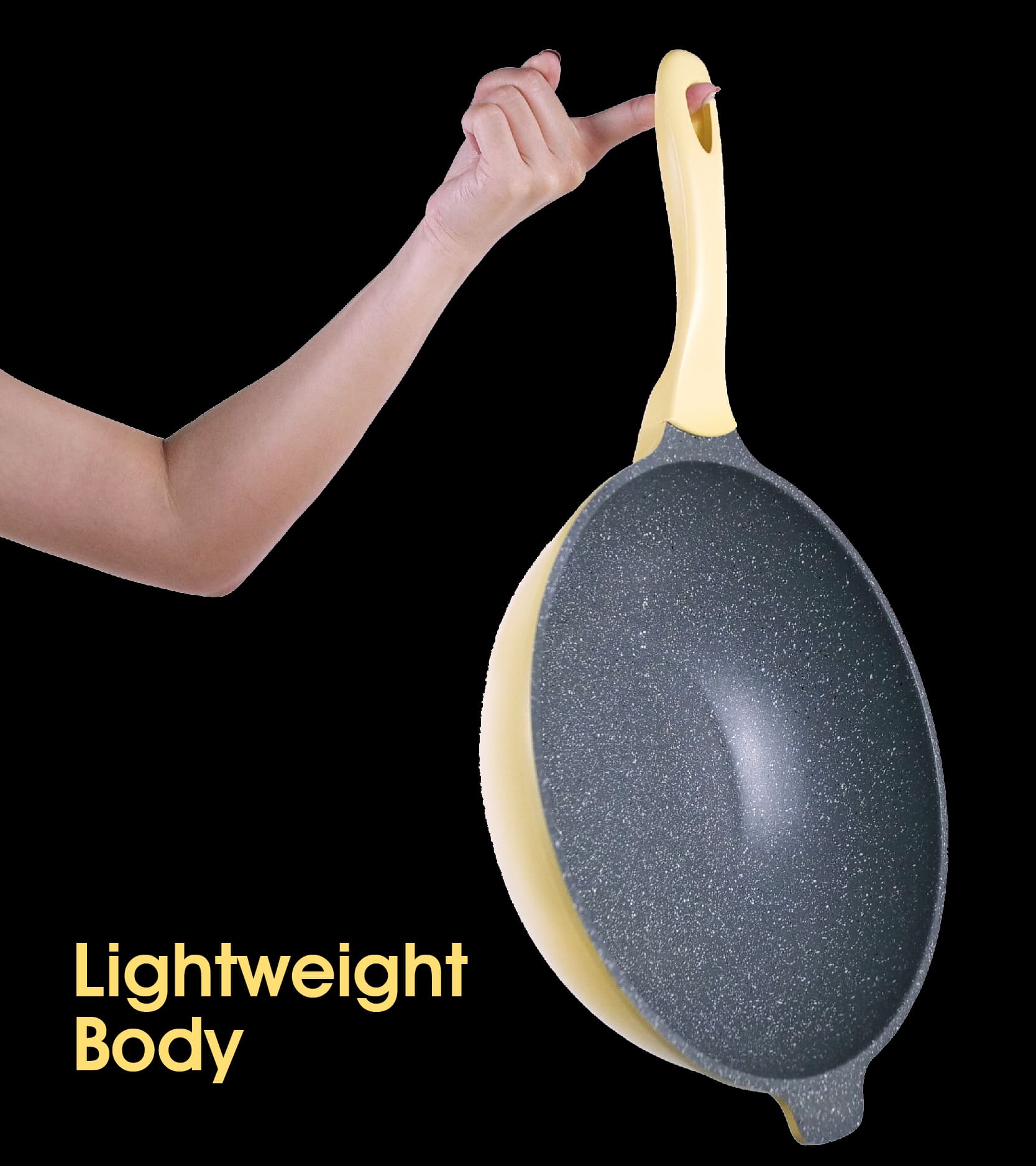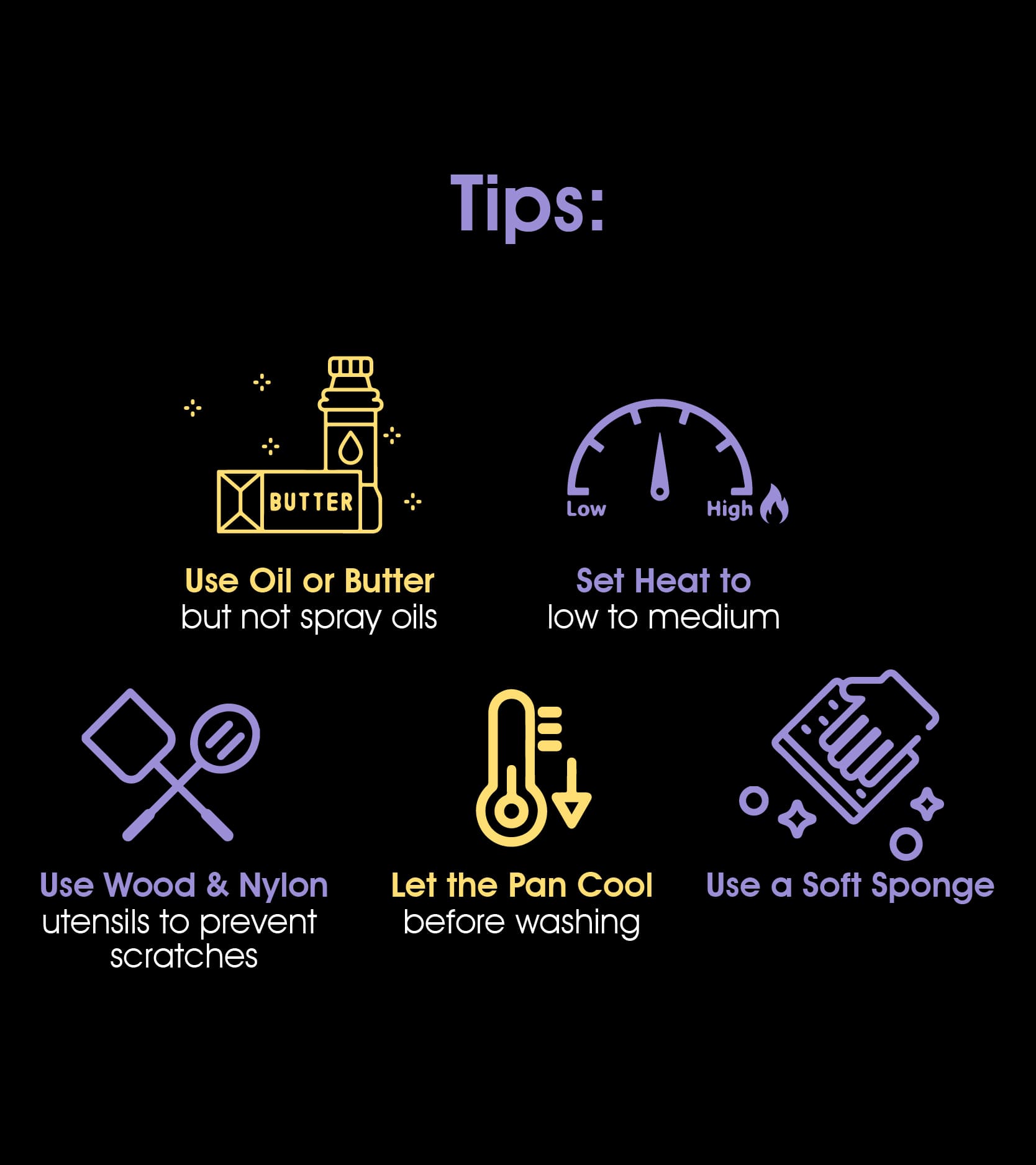 Interior
The interior of this nonstick wok is coated with Tritanium Dura from Switzerland, a 3 layer coating systems that is reinforced with marble particles resulting in tough and durable
Non-stick capabilities
Inclusive of the 3 layer coating is the cast body, the exterior coating and IH bottom better known as the 6 layer Shogun system that is robust yet easy to use and easy to clean.
Special Glass Lids
The glass lid of this nonstick cookware is tempered for safety. The glass lids are reinforced with wide 304 stainless steel rim which gives the cookware a 'upscale designer look.'
The handles and knob are bakelite for stay cool safety grip
Bottom
With induction bottom. Suitable for use on all stoves
Safety
The coating is safe for food contact use and meets with USFDA, LFGB European Standards.