Shogun Senjo 20 x 7cm Marble Tempura Nonstick Wok with Induction (IH)
Product Specifications;
Height   :  7cm
Length  :  40cm
Width    :  21.6cm
Weight  :  0.66kg
Diameter : 20cm
Capacity  : 1.7L
Induction Base Diameter: 12cm
Product Material : Cast Aluminium + Tritanium Mega Non-Stick Coating from Switzerland
100 in stock
Description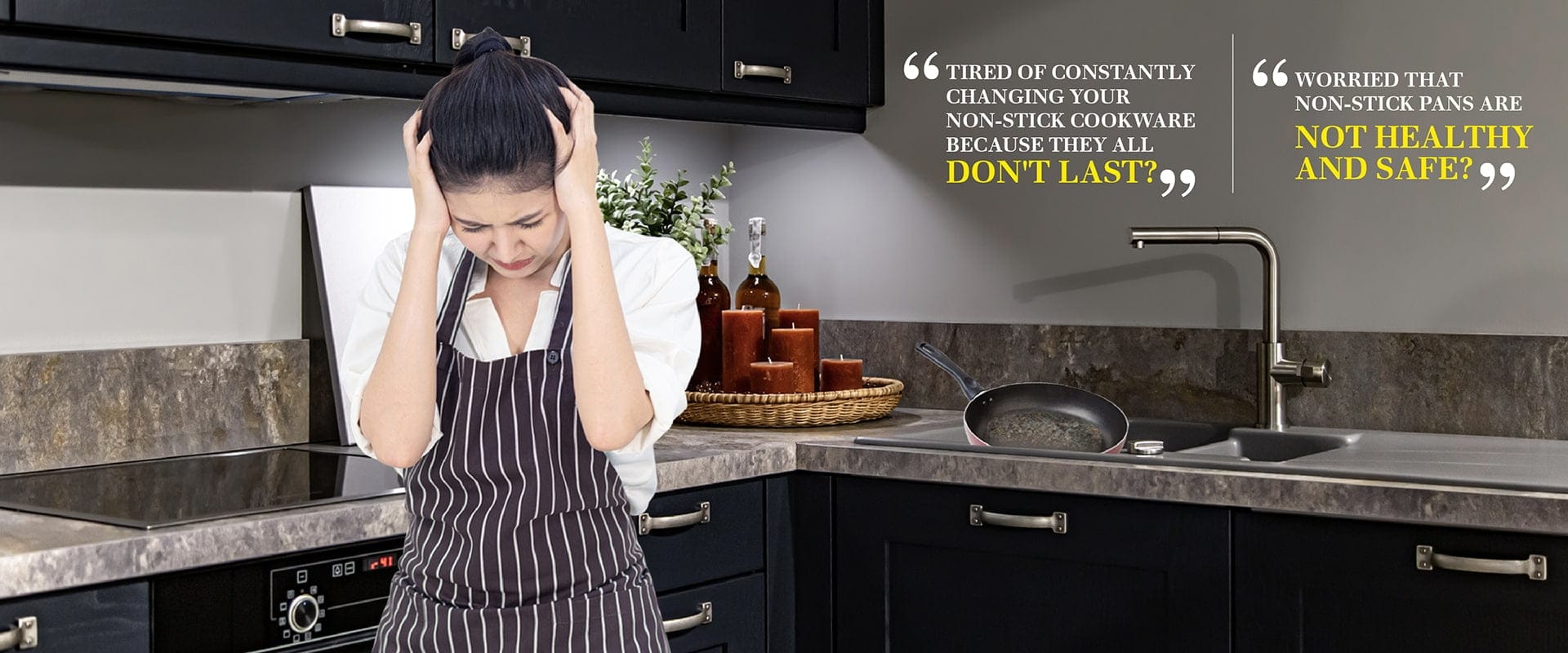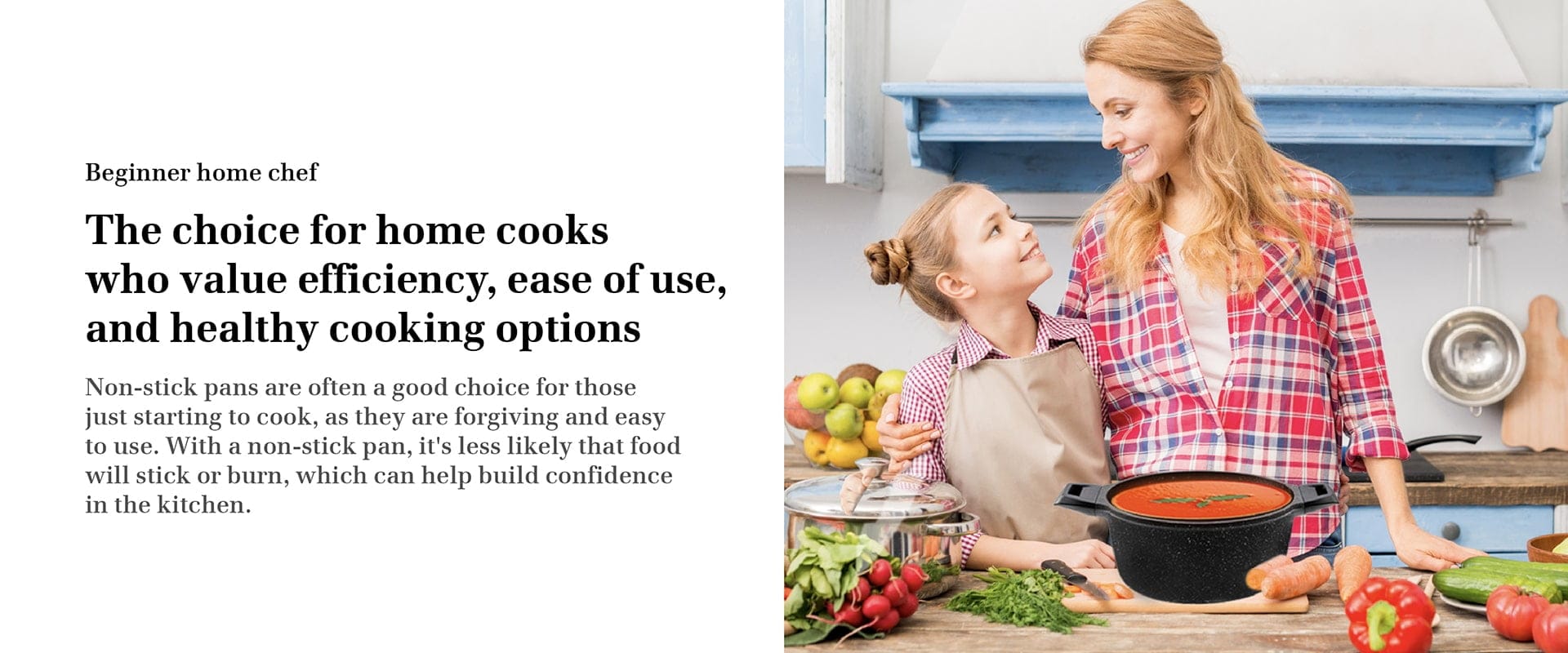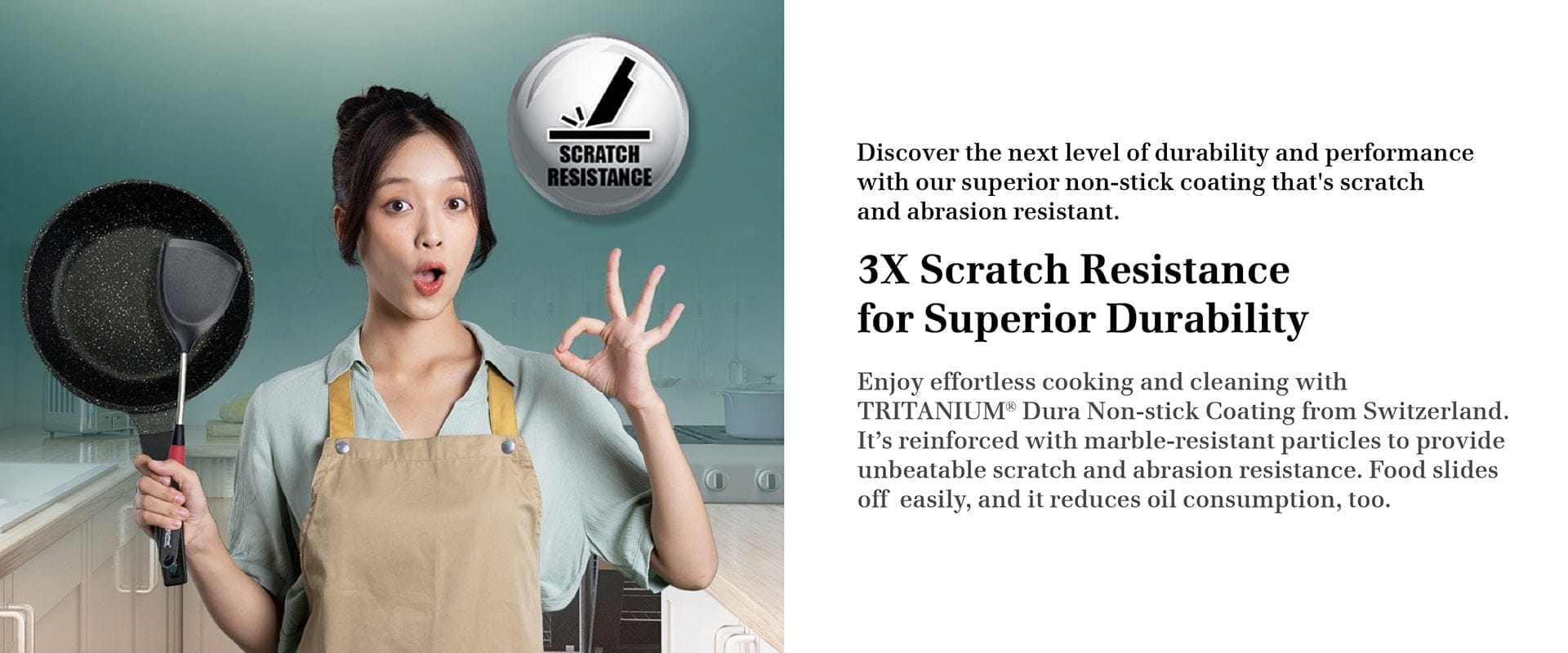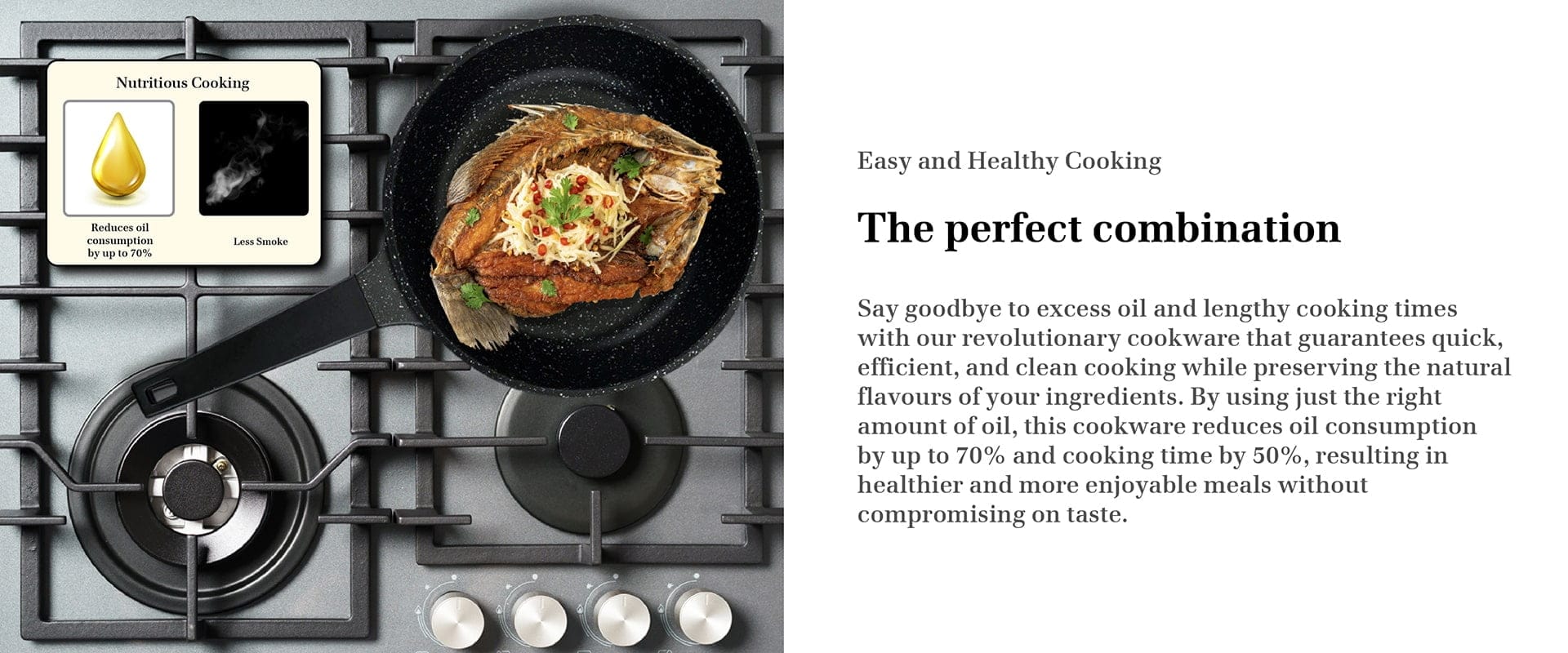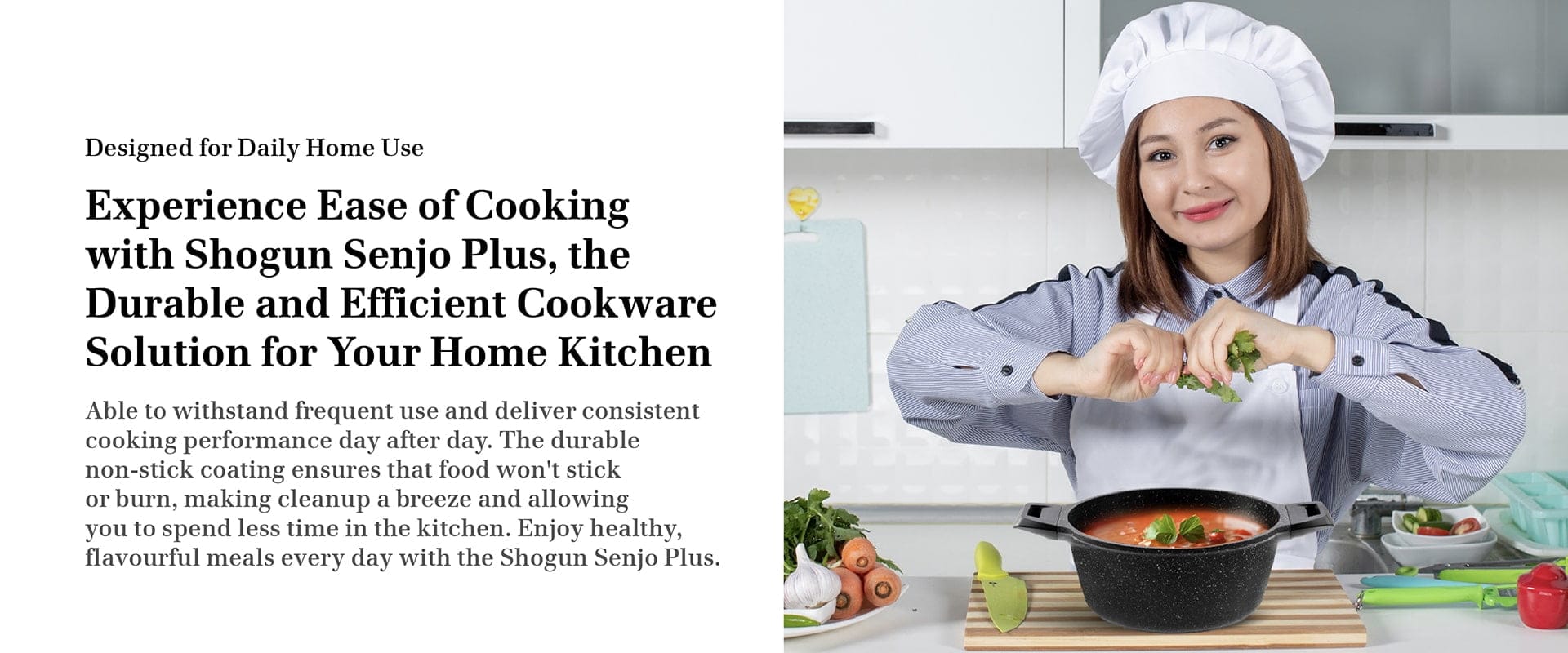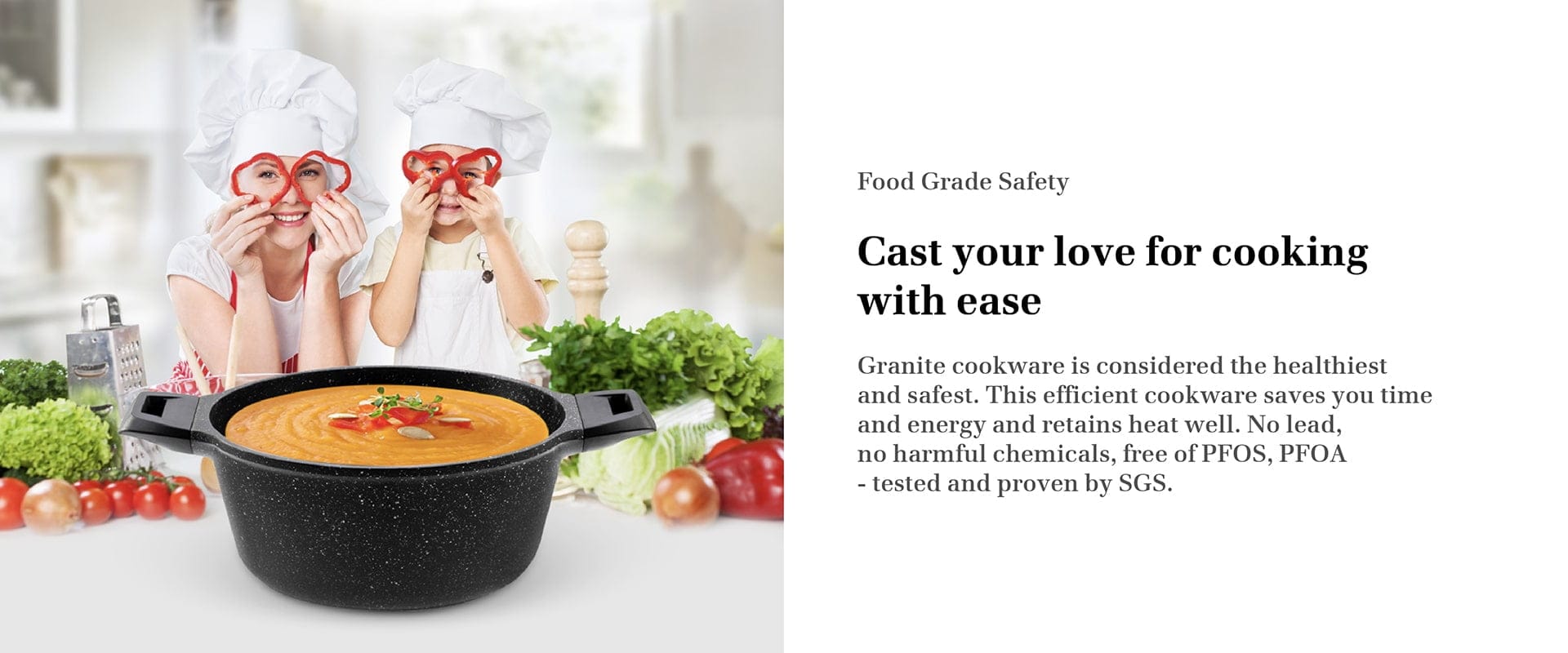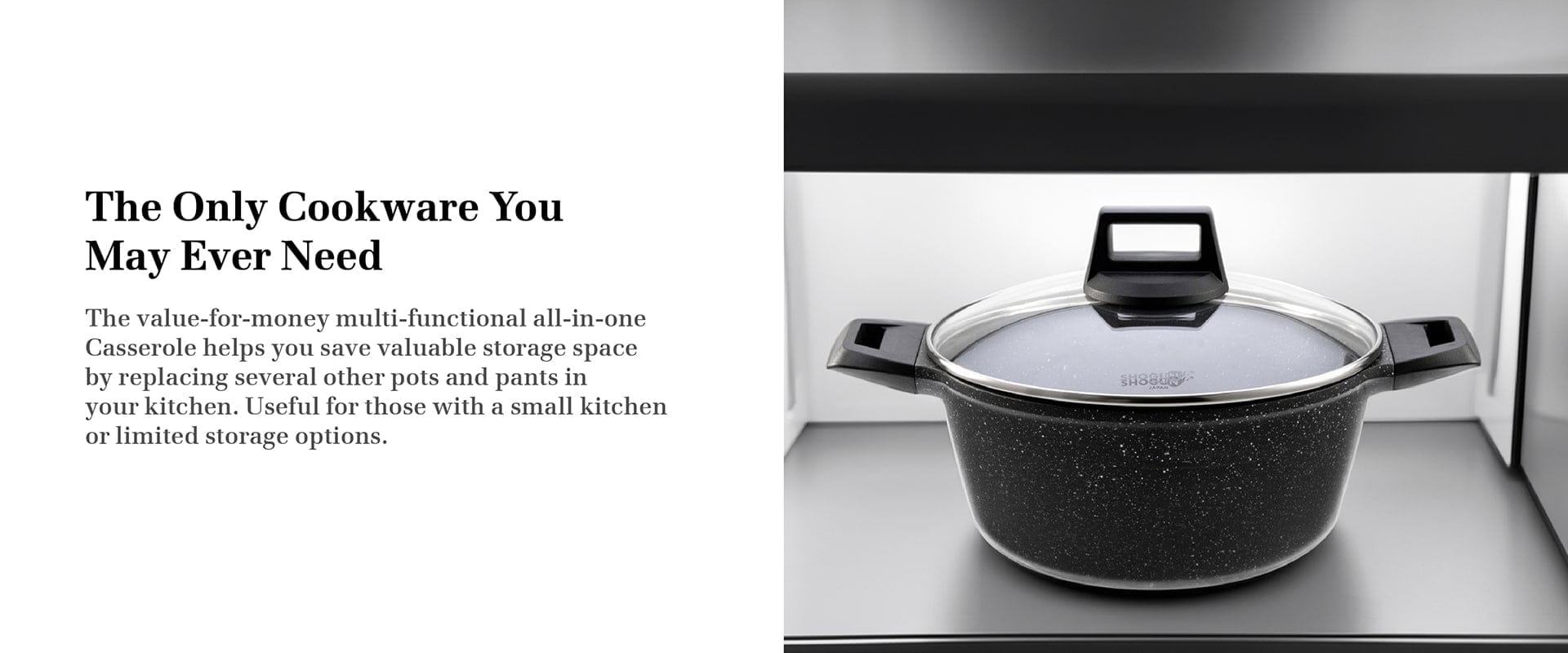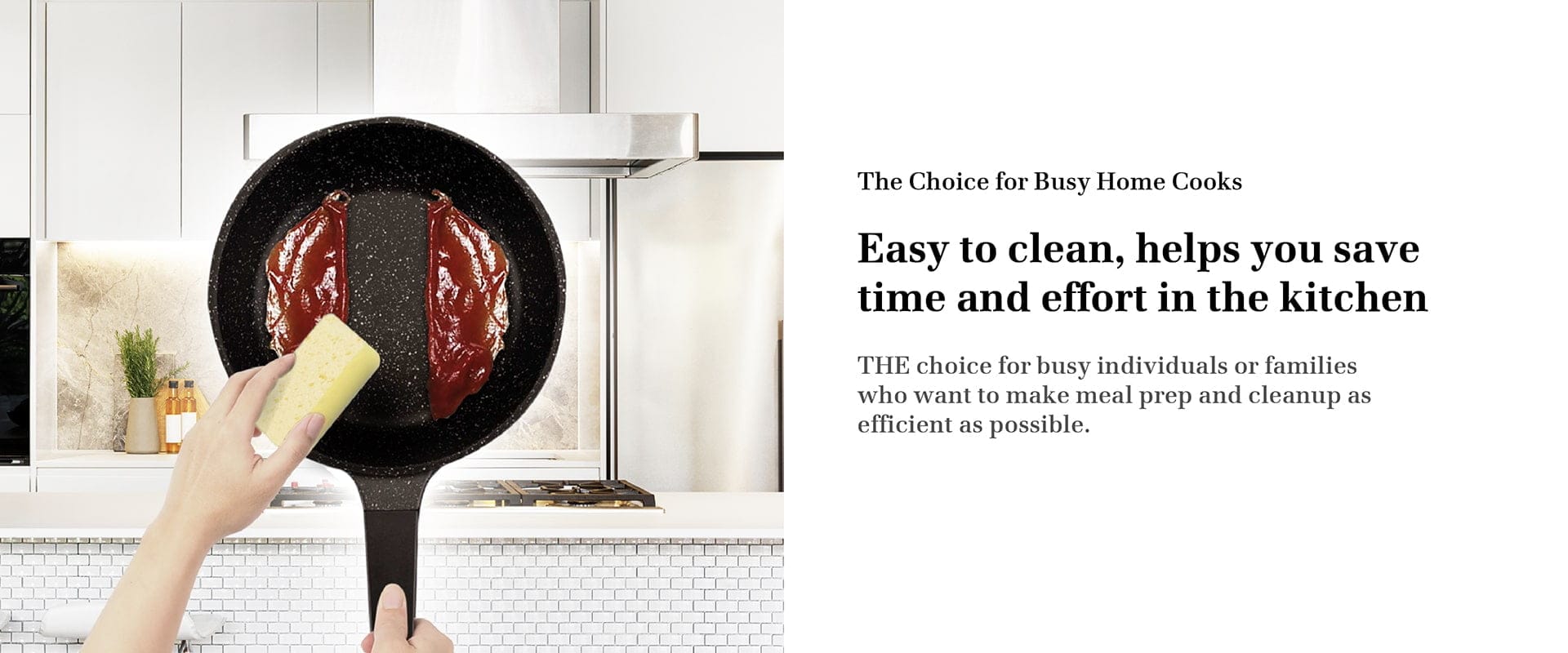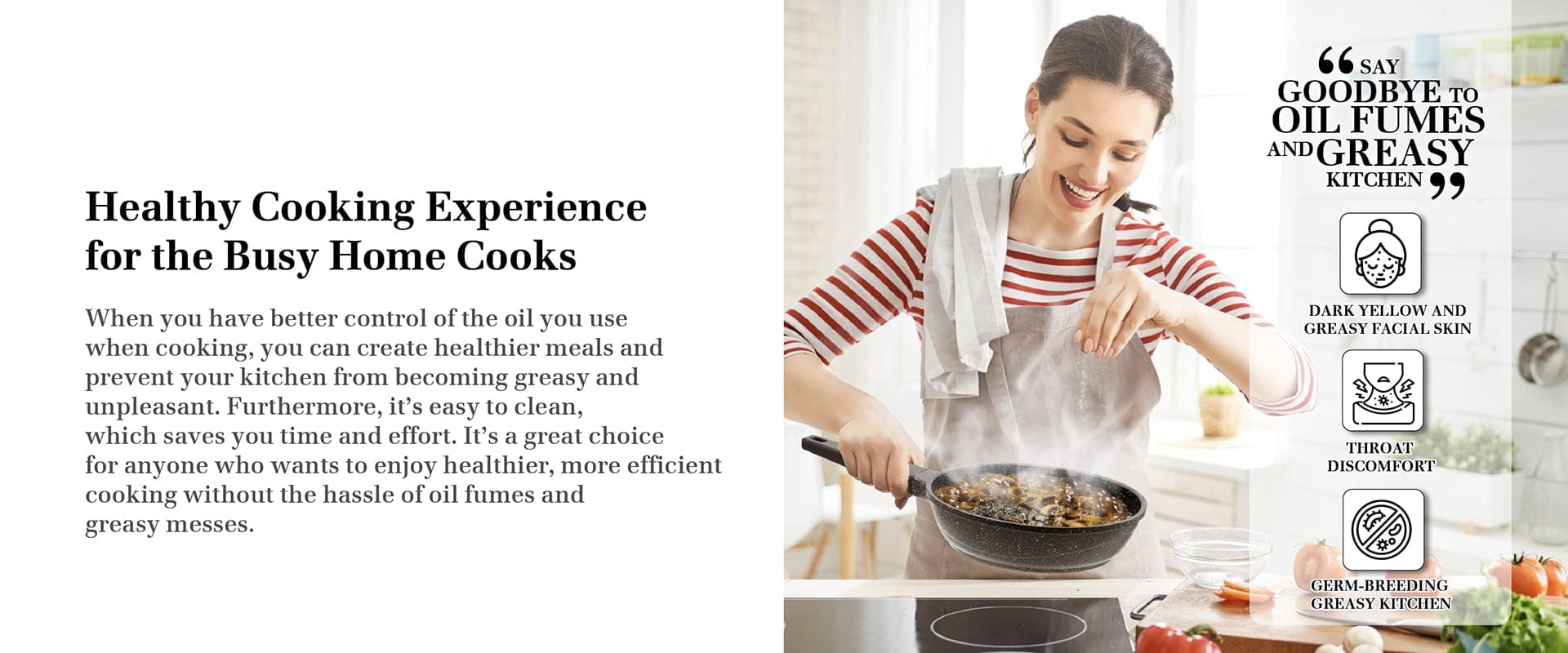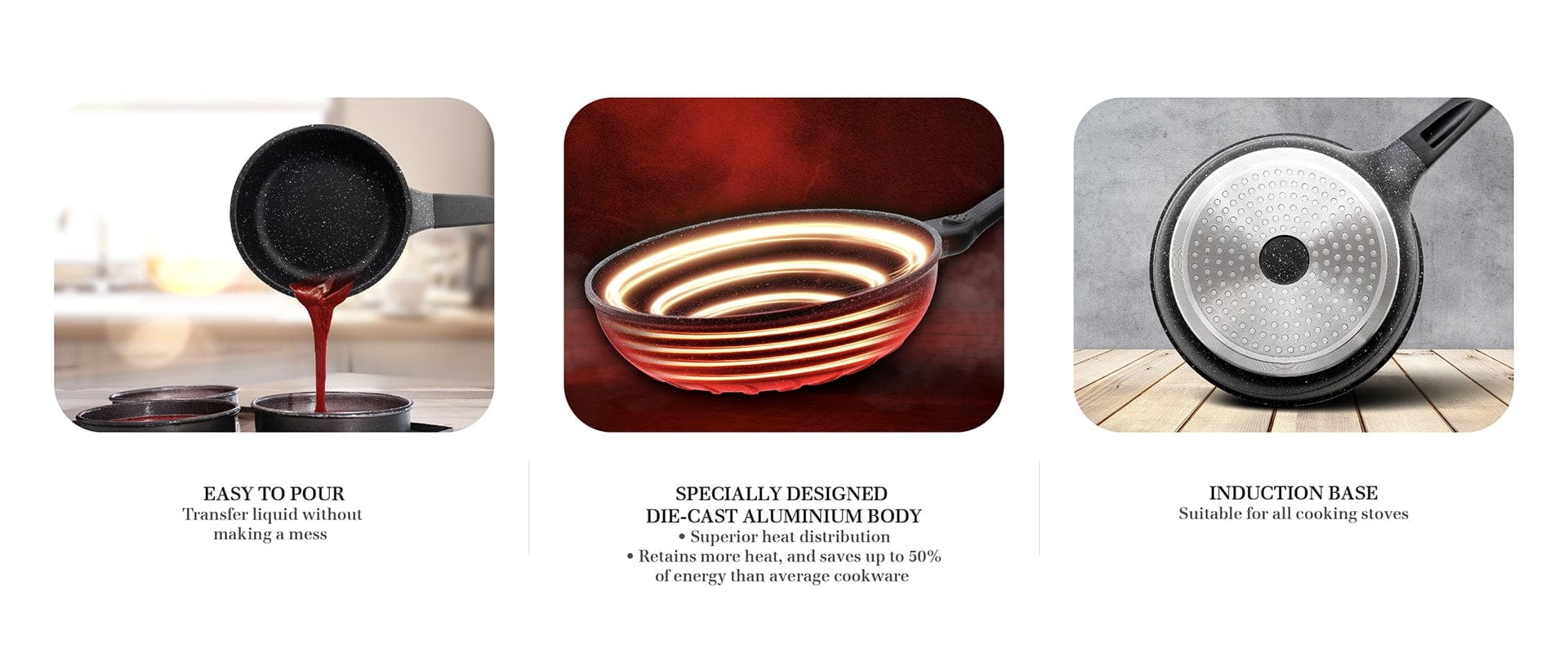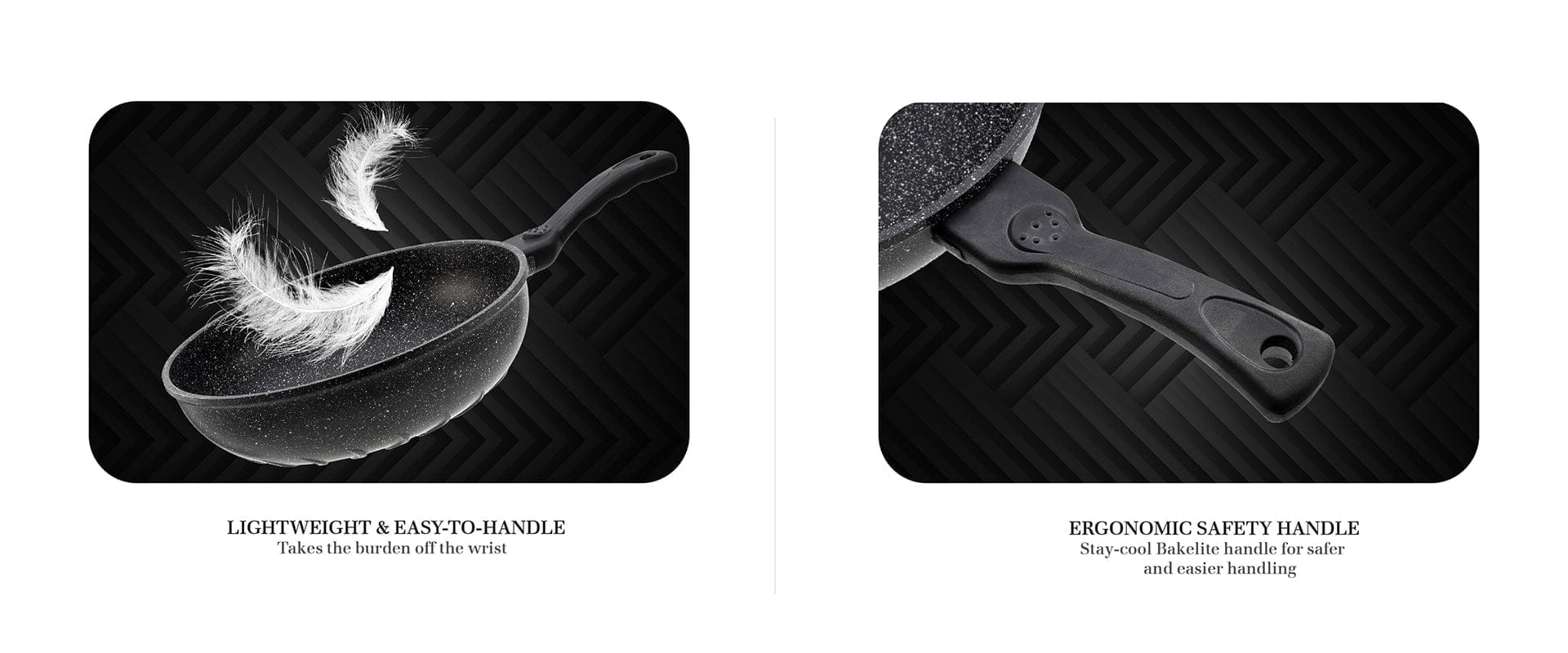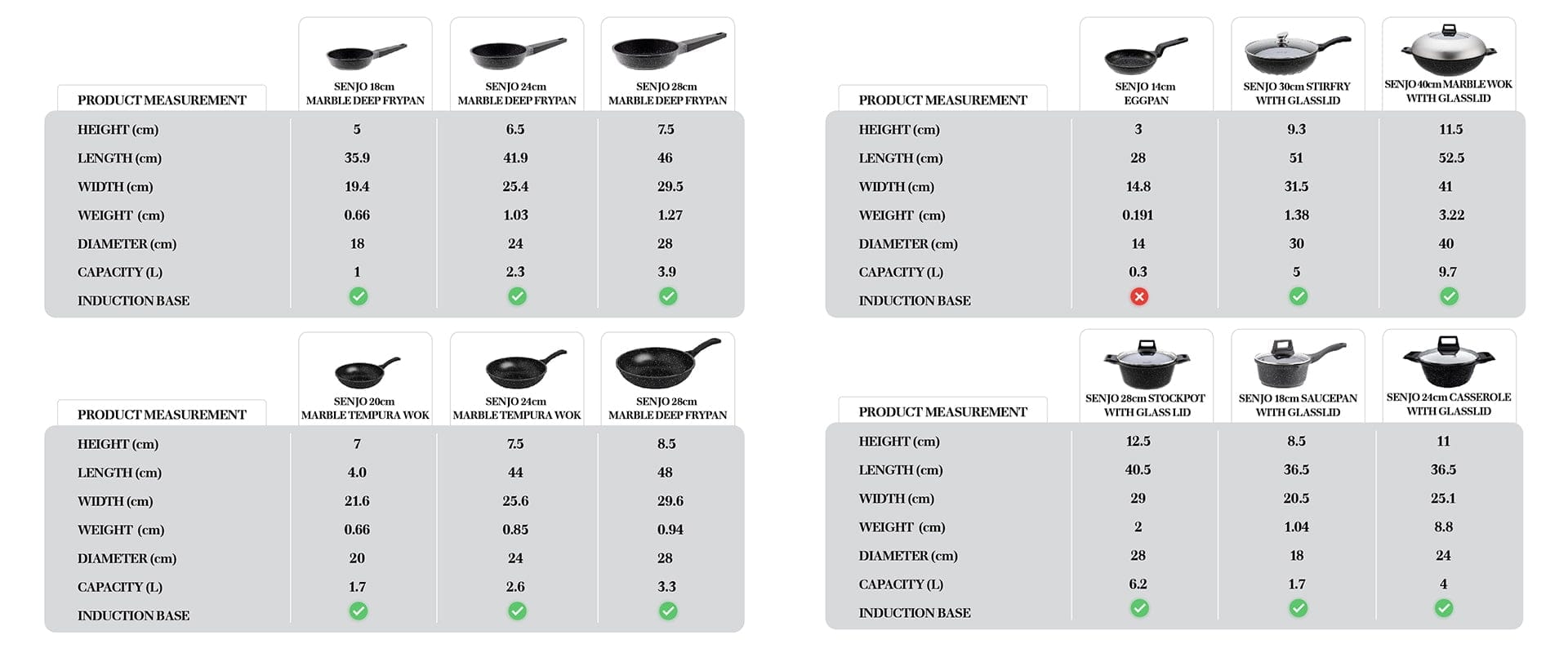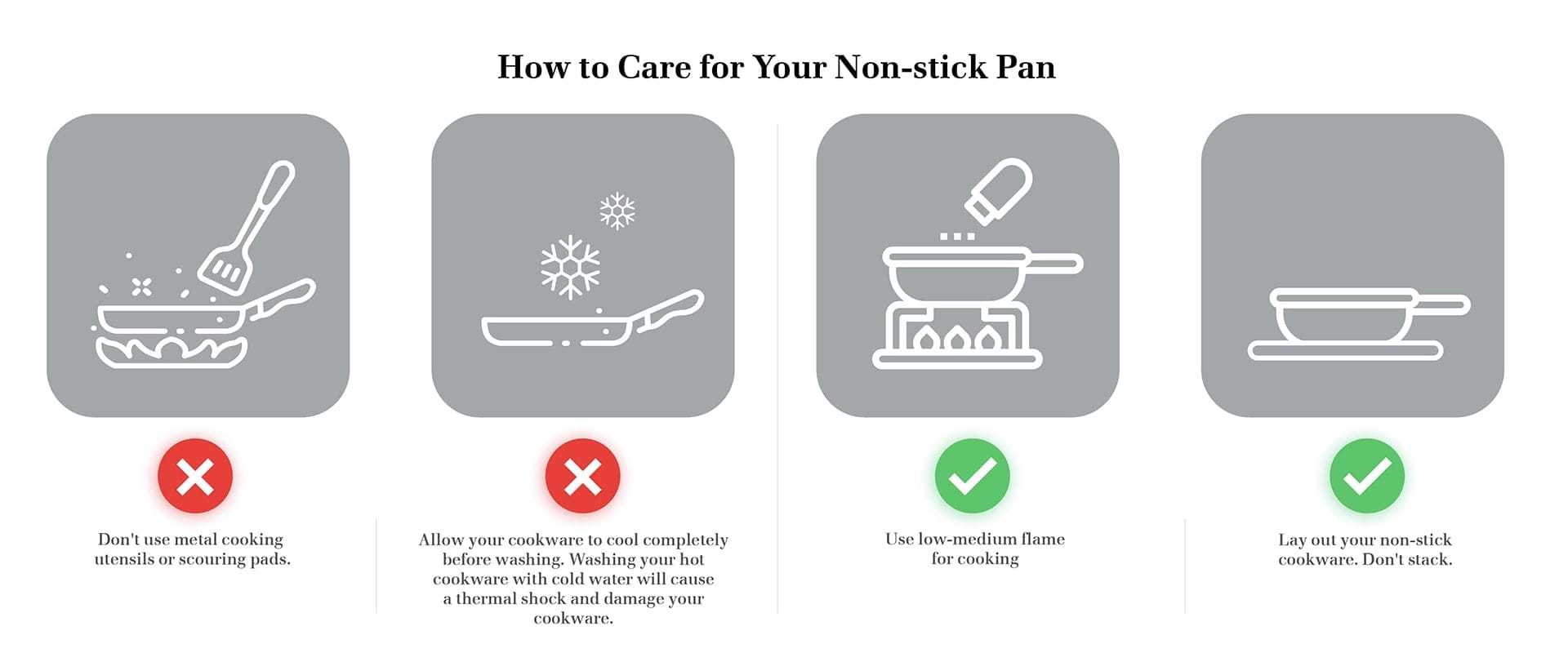 Shogun Senjo Marble Tempura nonstick wok is individually cast in a mould unlike press aluminium cookware which is pressed from a flat pre-cut circle. This makes Shogun die cast nonstick cookware stronger and more durable than other pressed cookware.
SHOGUN SENJO PLUS  interior is coated with the non-stick Tritanium Mega which is a 7-layers Shogun system.
1st Layer : Resistant Top Coat Applied Wet-in-wet Tritanium Mega From Switzerland
2nd Layer : Wet- In-wet Coating Reinforced With Marble Resistant Particles.
3rd Layer : Wet-in-wet Ceramic Reinforced Mild-coat
4th Layer : Primer With Optimum Adhesion To The Substrate
5th Layer : Cast Aluminium Core Provides Excellent Thermal Conductivity And Heat Distribution.
6th Layer : High Heat Resistant Exterior Coating.
7th Layer : Induction Base
WHY BUY SHOGUN SENJO MARBLE TEMPURA NONSTICK WOK
Tritanium Mega Non-stick Coating (Interior)
Foods slide easily off, making it easy to clean and reducing oil consumption
Tritanium from Switzerland meets the Highest SAFETY STANDARD and QUALITY ASSURANCE. Tritanium is produced by the biggest Swiss Non-stick Manufacturer.
Low Fat Healthy Cooking. less Oil = Health
Special Designed Die-cast Aluminium Body
Superior heat distribution
Save up to 50% of energy vs normal cookware as more heat retained
Ergonomic Safety Handles
Stay-cool Bakelite handles for safe & easier handling
High Quality Tempered Glass
For easy viewing of your cooking and reducing energy loss from opening the lid
Thick Gauge Induction Base
Even cooking as thick base does not warp
High Heat Resistant Exterior Coating  
Peace of mind
2 years warranty on manufacturing defects
This does not cover against scratches, blisters of non-stick due to persistent high heat & aggressive cooking. Normal wear & tear on the non-stick is also not covered
USE AND CARE
BEFORE USE
CLEAN THE COOKWARE
-Please clean the cookware thoroughly with dish drop & a non-scratch sponge.
DURING COOKING
LOW TO MEDIUM HEAT/FLAME:
The die-cast body of Shogun non- stick cookware has great heat conductivity, so please use low to medium heat. Start with medium flame & turn to low flame once cookware is hot.
OVERHEATING EMPTY COOKWARE:
Do not overheat an empty cookware over high flames as it can cause damage to the non-stick coating over a period of time. Just heat & cook immediately.
CLEANING
After use, please clean interior cookware with dish drop & a non-scratch sponge.
For stubborn stains or burnt food please put some water & dish drop inside the cookware
For stubborn stains or burnt food please put some water & dish drop inside the cookware & boil on small flame to loosen stubborn stains. Remove, wash clean & dry.
Always clean the exterior of the cookware with dish drop & non-scratch sponge. If stains are on the exterior of cookware wash immediately. Do not burn the stain over the flame as this will cause the stain to be infused into the exterior cookware & will be difficult to remove. However, this will not influence the performance of your cookware.