Vintage Collection 2.1L 3 Tier Double Wall Steel Tiffin Carrier – Coral
Product Specifications;
Height: 28.5cm
Length: 14cm
Depth: 14cm
Weight: 1kg
Capacity: 2.1L
Product Material: SUS 304 Stainless Steel
Description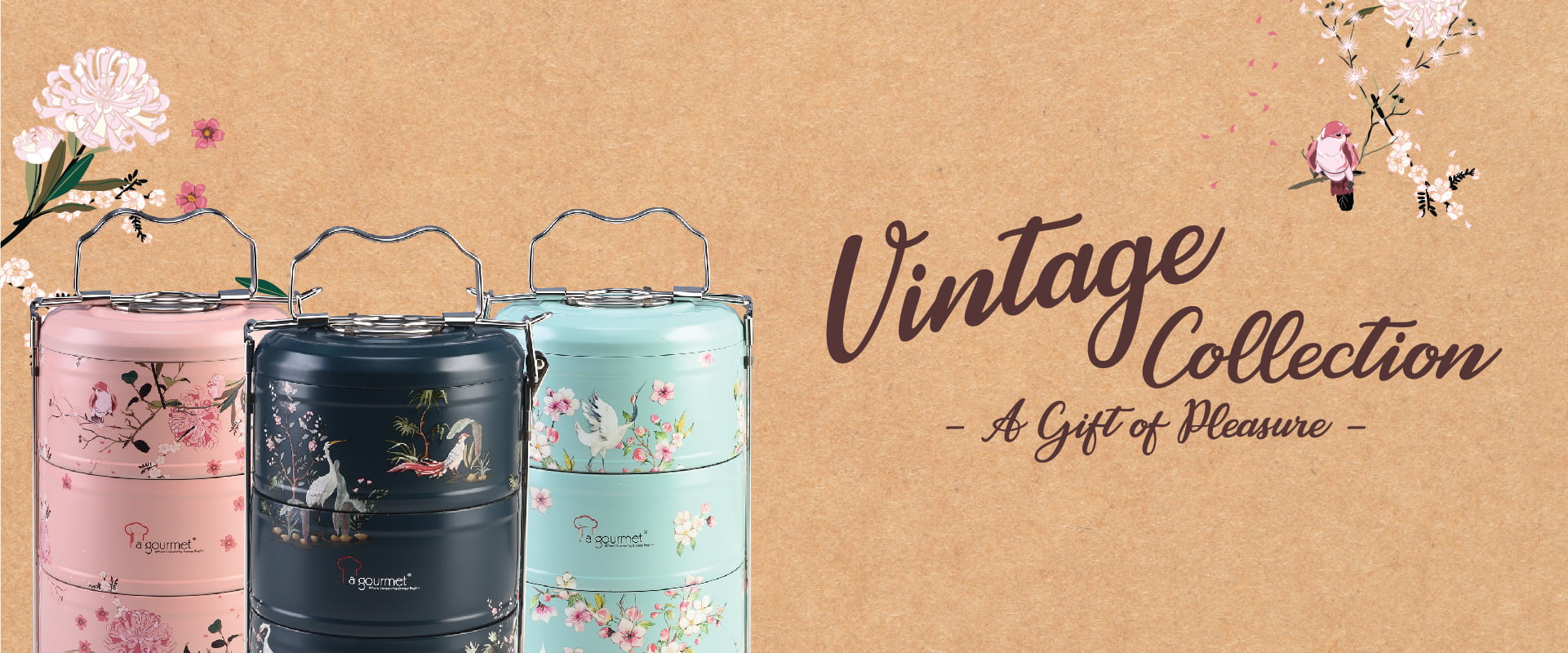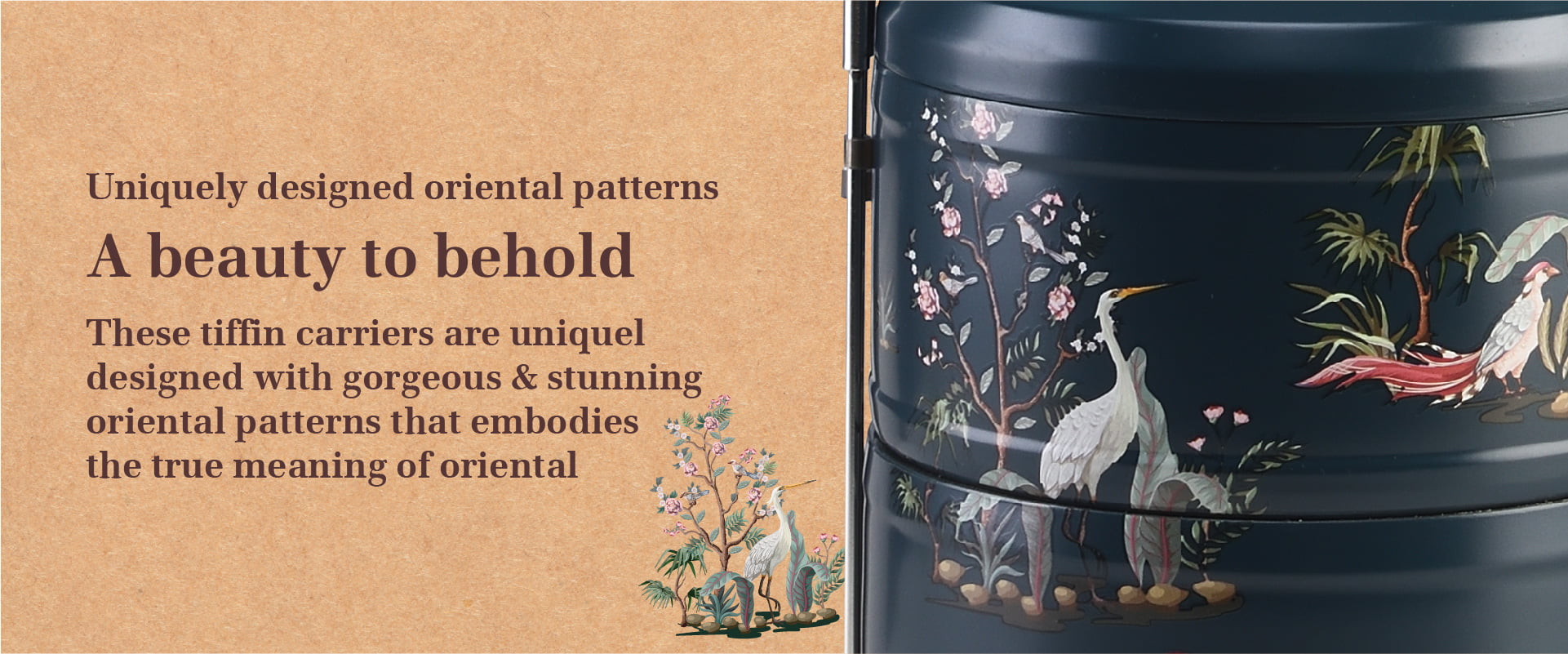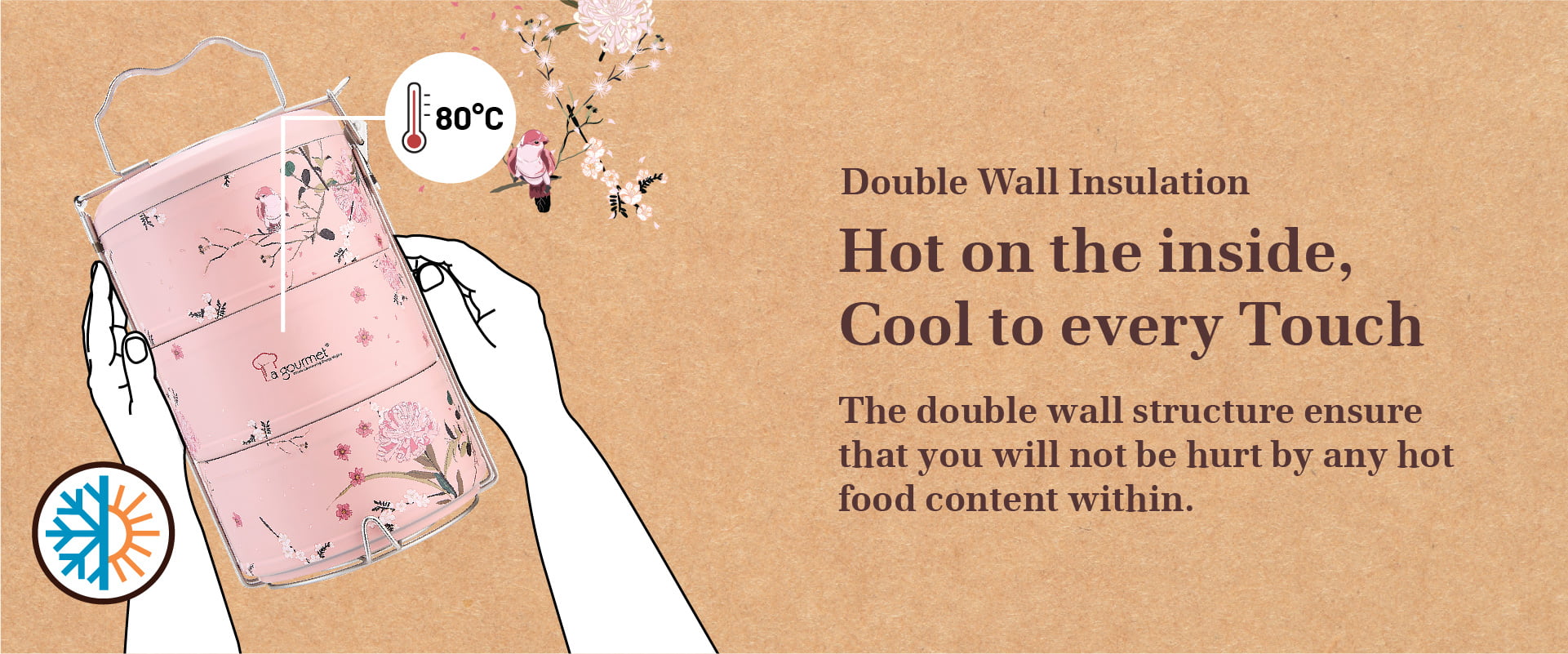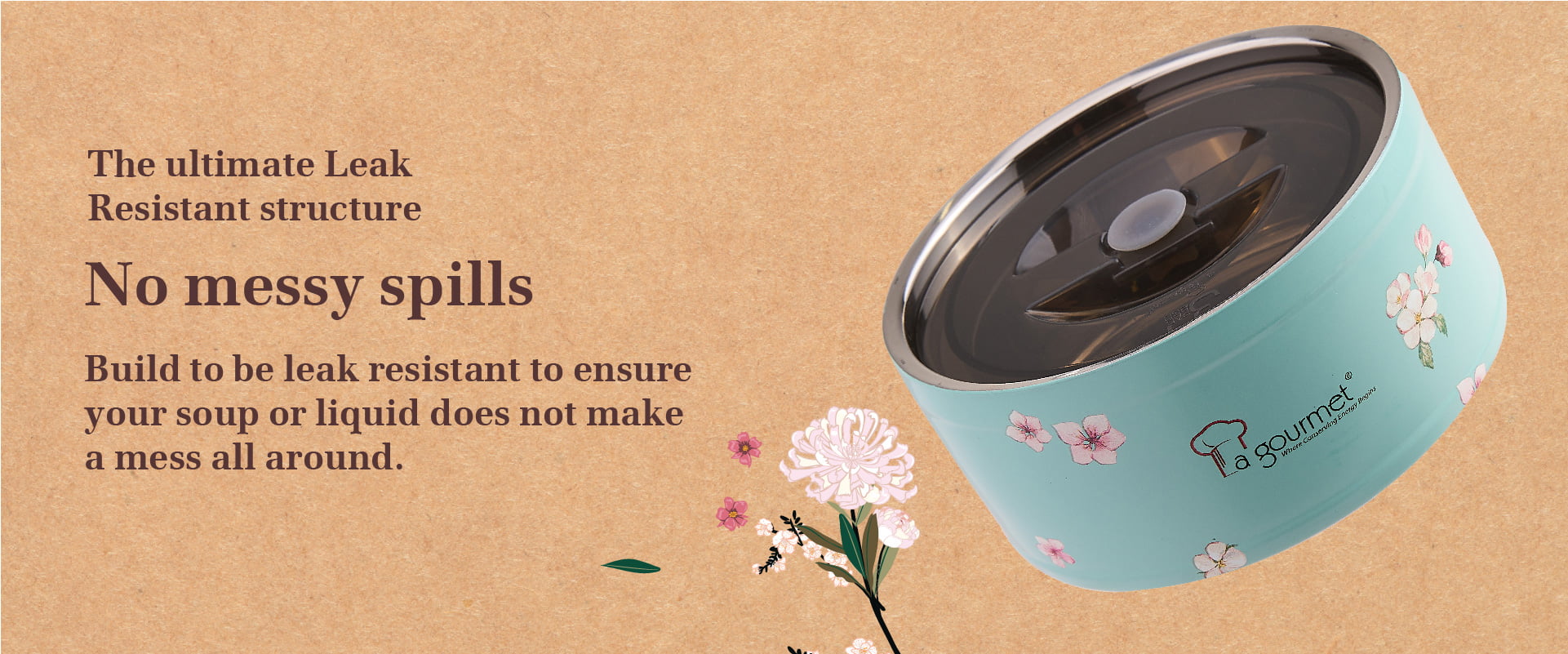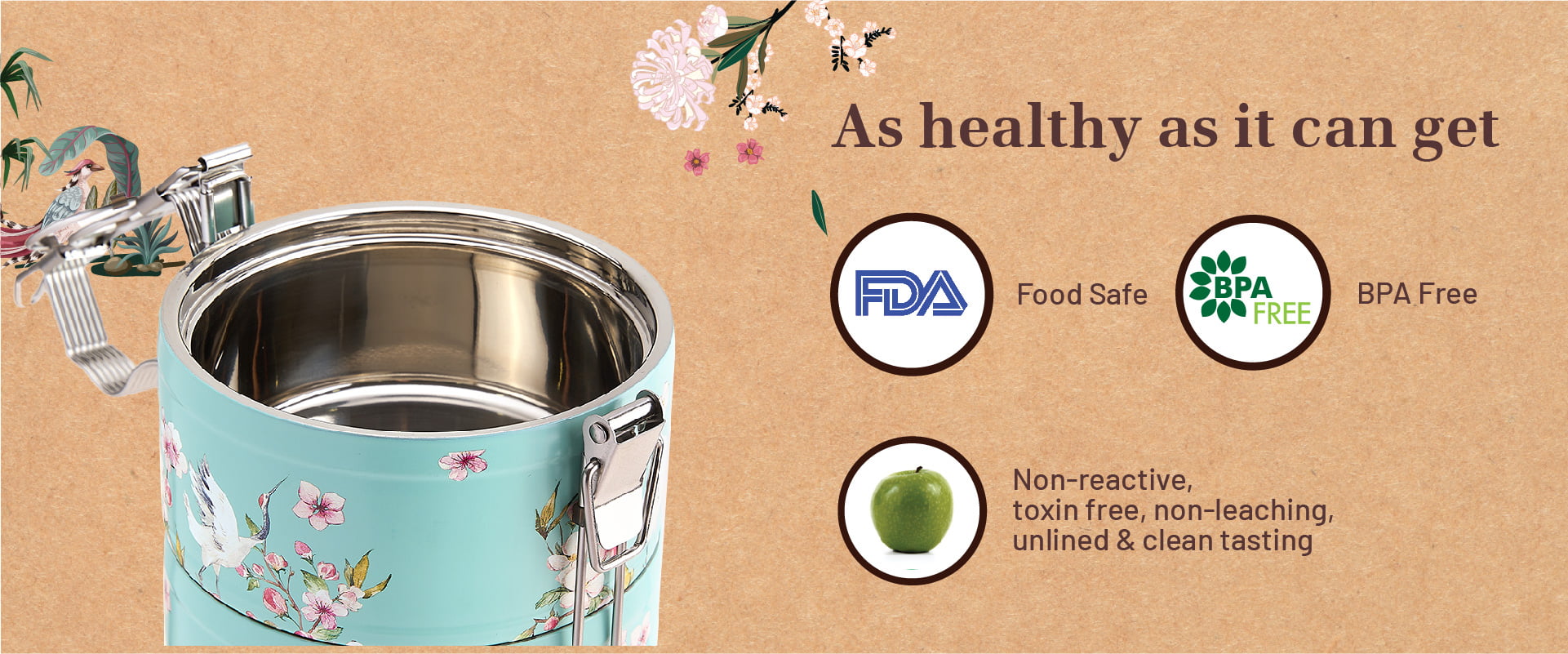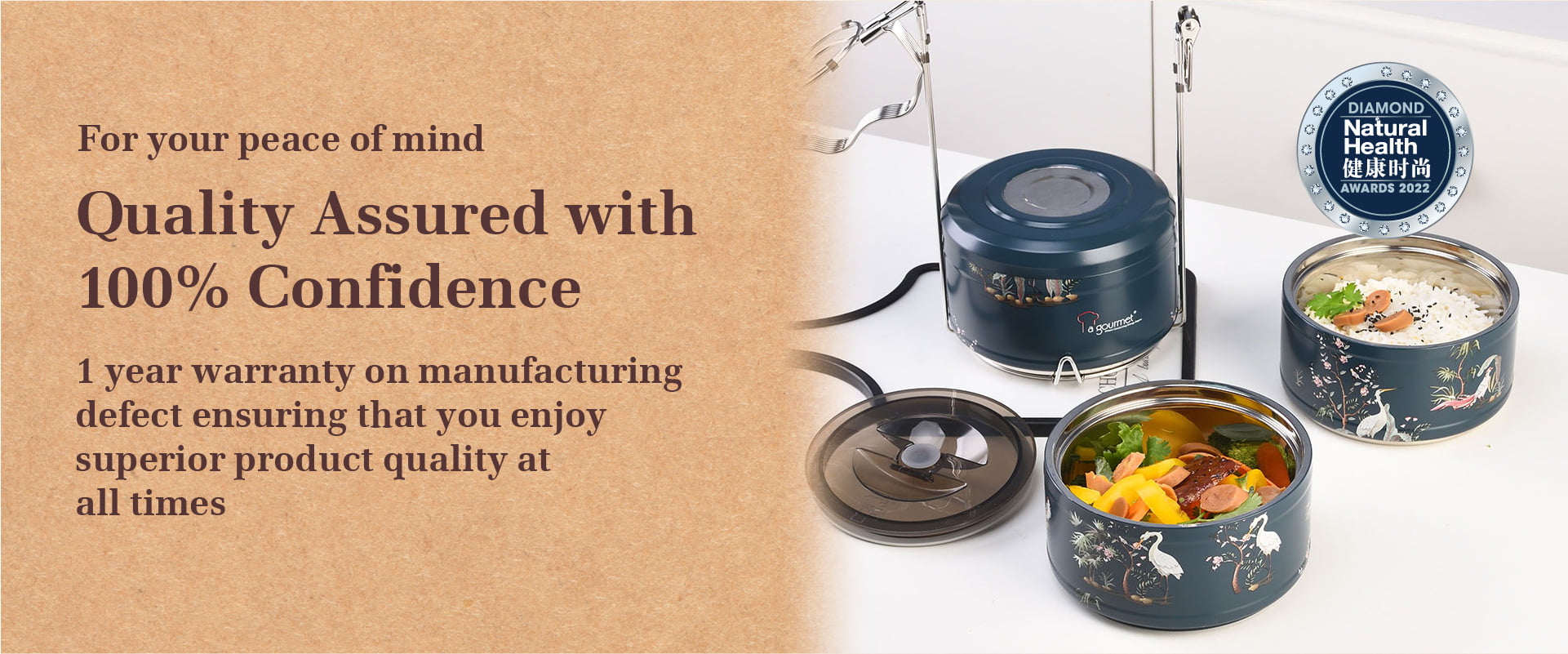 La gourmet Vintage Collection 2.1L 3 Tier Double Wall SUS304 Stainless Steel Tiffin Carrier with Matte Enamel Embossed Printing (Dark Green)
Since 1990, La gourmet has been built on the twin core principles of "Conserve Energy" and "Healthy Living". La gourmet's "Love Our Planet" campaign is a choice that La gourmet has taken to focus on products that are Eco-friendly and promote a healthy lifestyle.
Take a moment to put our family first by packing food for them everyday by using La gourmet product which is 100% hygienic instead of using disposable single serve containers. At the same time you will also be helping the Mother Earth by conserving resources.
1. LEAK RESISTANT
2. BPA FREE – All plastic components are BPA Free
3. DOUBLE WALL INSULATION – Not feeling hot when holding the container
4.HEALTHY & HYGIENIC – Non-reactive, toxin free, non-leaching, unlined and clean tasting
5. FOOD SAFE – Safe for food contact
6.SUSTAINABILITY
La Gourmet's 3R motto: Refill, Reuse, Reduce is all about sustaining and preserving the planet's resources.
• Convenient Stainless Steel Handle
• PP Ring between Stainless Steeel Handle & Container (to minimize outer coating scratches)
• Double Wall SUS 304 Stainless Steel (Hygienic)
• Outer Matte Enamel Embossed Printing
Warranted free from defective materials & workmanship for 1 year. Does not cover damage due to mishandling, normal wear & tear.