Healthy Electric Pressure Cooker 5L
Special Features of Our Pressure Cooker: Auto cover sensor, Child lock & 14-preset program
Capacity: 5L
Power: 900w
Material: Stainless steel
Warranty: 2 years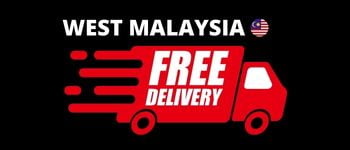 Description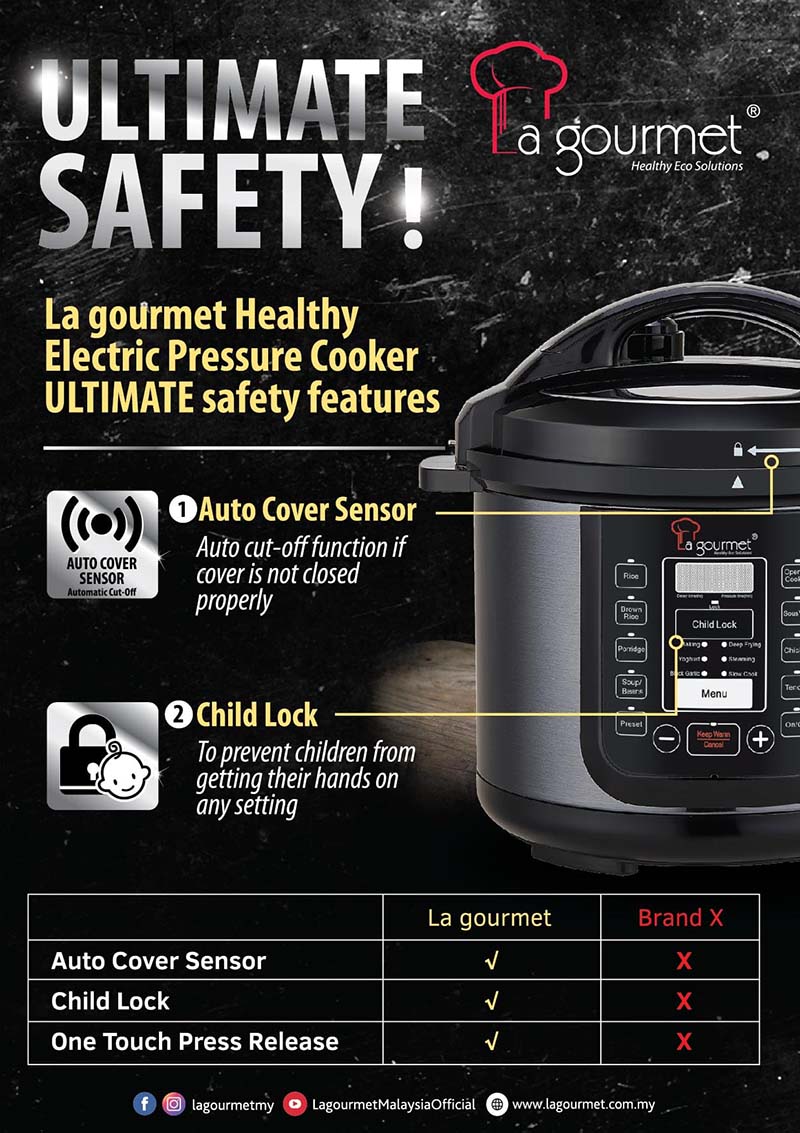 COOKS FAST – COOKS SLOW – COOKS PERFECT
13-IN-1 APPLIANCES
Deep fryer, bake, pressure cooker, yogurt maker, stew, sterilizer, essence extractor, steamer, rice cooker, black garlic, sous vide, open lid cooking, slow cooker
INNOVATIVE FEATURES OF OUR PRESSURE COOKER:
– 14 one-touch preset cooking programs (Including open-lid cooking, sous vide & black garlic)
– 80% faster cooking time: making stew in just minutes!
– 24-hours preset timer
– Easy to clean, detachable lid
– Lock-in-nutrient pressure-seal cooking system
– Cool grip handles and lid holder
– Flexible adjustable cooking duration
TOP 8 SAFETY FEATURES OF OUR PRESSURE COOKER:
1. Safer than traditional: Worry free using electric pressure cooker
2. Overheating protection: Auto cut off electricity when overheated
3. Excess pressure protection: Auto exhaust steam when the pot is overpressure
4. Anti-blockage vent: Prevents food debris from blocking the vent
5. Safety lid lock: Lid is lock when pressurized
6. Auto Cover Sensor: Auto cut off if cover is not closed properly
7. Child Lock: To prevent children from accidentally click on any setting
Included Accessories:
Pressure cooker with 5L non-stick inner pot, 5L SUS304 stainless steel inner pot, tempered glass lid, stainless steel steamer rack, measuring cup, rice spoon & condensation collector.