Galactic Honeycomb Cookware 3pcs Set
La gourmet® Galactic 24cm x 5.5cm frypan honeycomb with Ilag Premium non-stick, Switzerland + Galactic 38cm x 10.5cm 5 ply Wok honeycomb with Ilag Premium non-stick, Switzerland and stainless steel lid in mailbox packaging with colour sleeve. Get our honeycomb cookware today!
Product Specifications;
Wok
Height: 24.9cm
Length: 48cm
Depth: 39.8cm
Weight: 3.28kg
Diameter: 38cm
Capacity: 4.5l
Induction Base Diameter: 18cm
Fry Pan
Height: 9.6cm
Length: 47cm
Depth: 25.4cm
Weight: 0.9kg
Diameter: 24cm
Capacity: 1.1l
Induction Base Diameter: 19cm
Description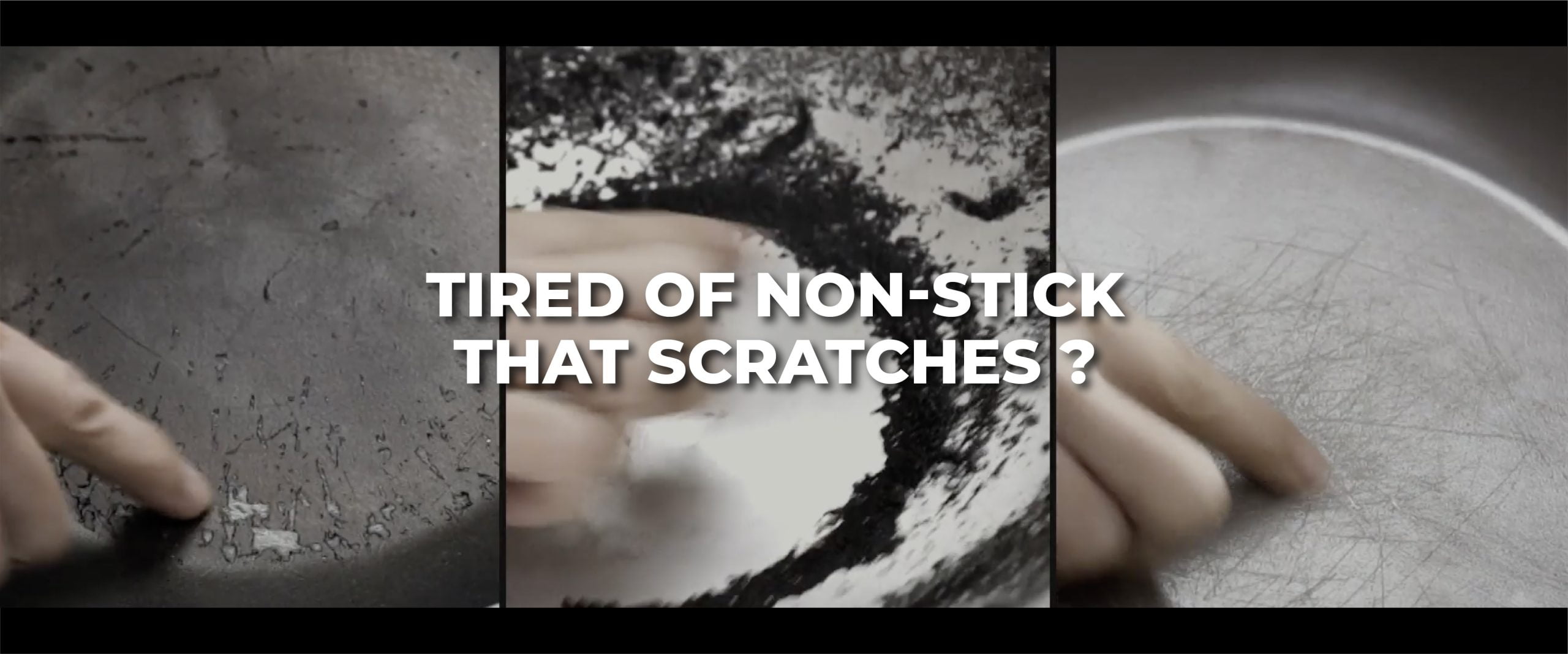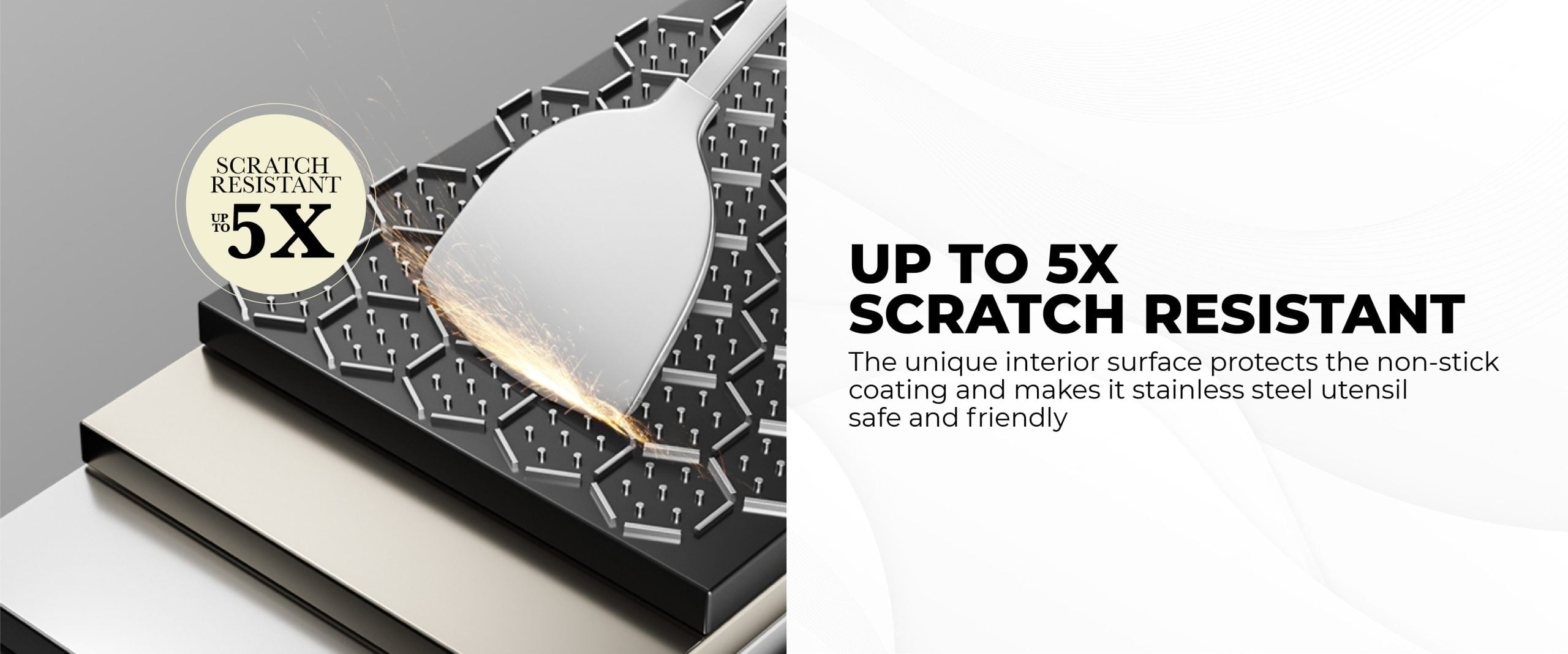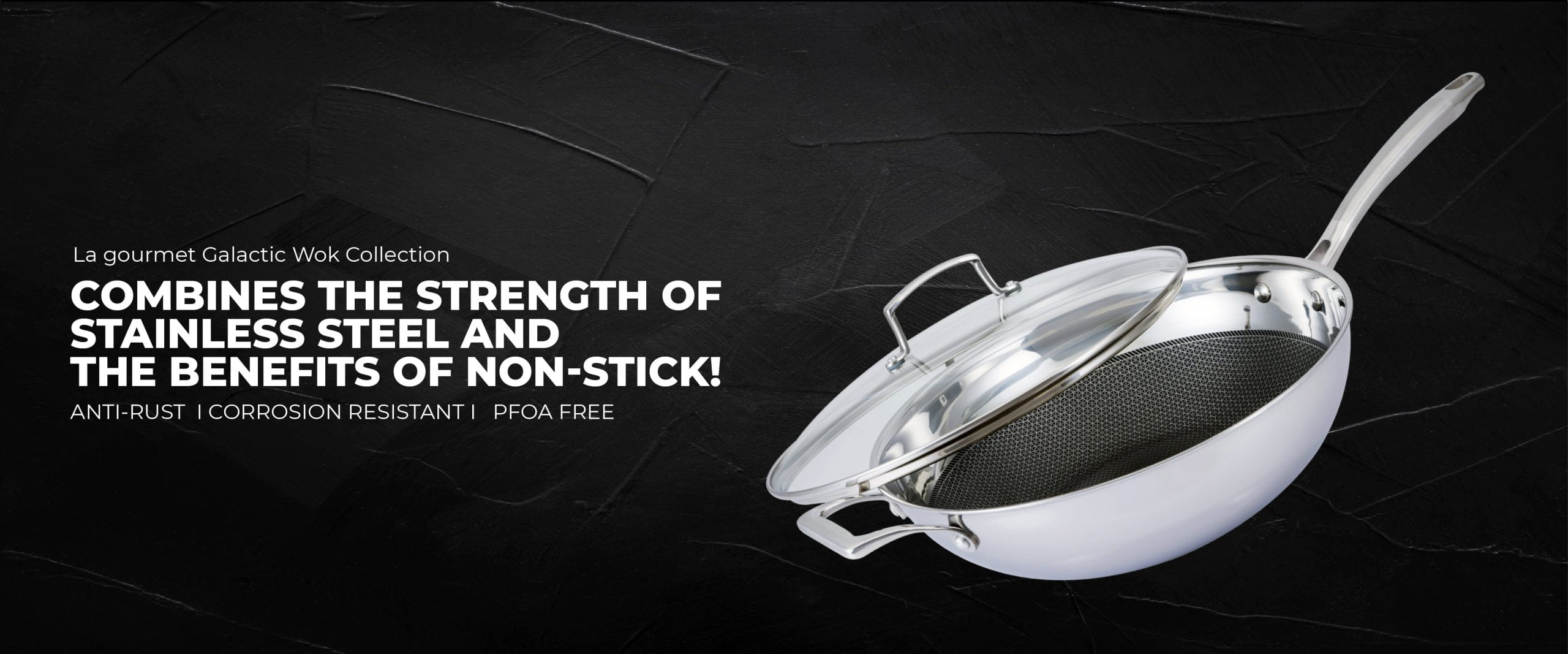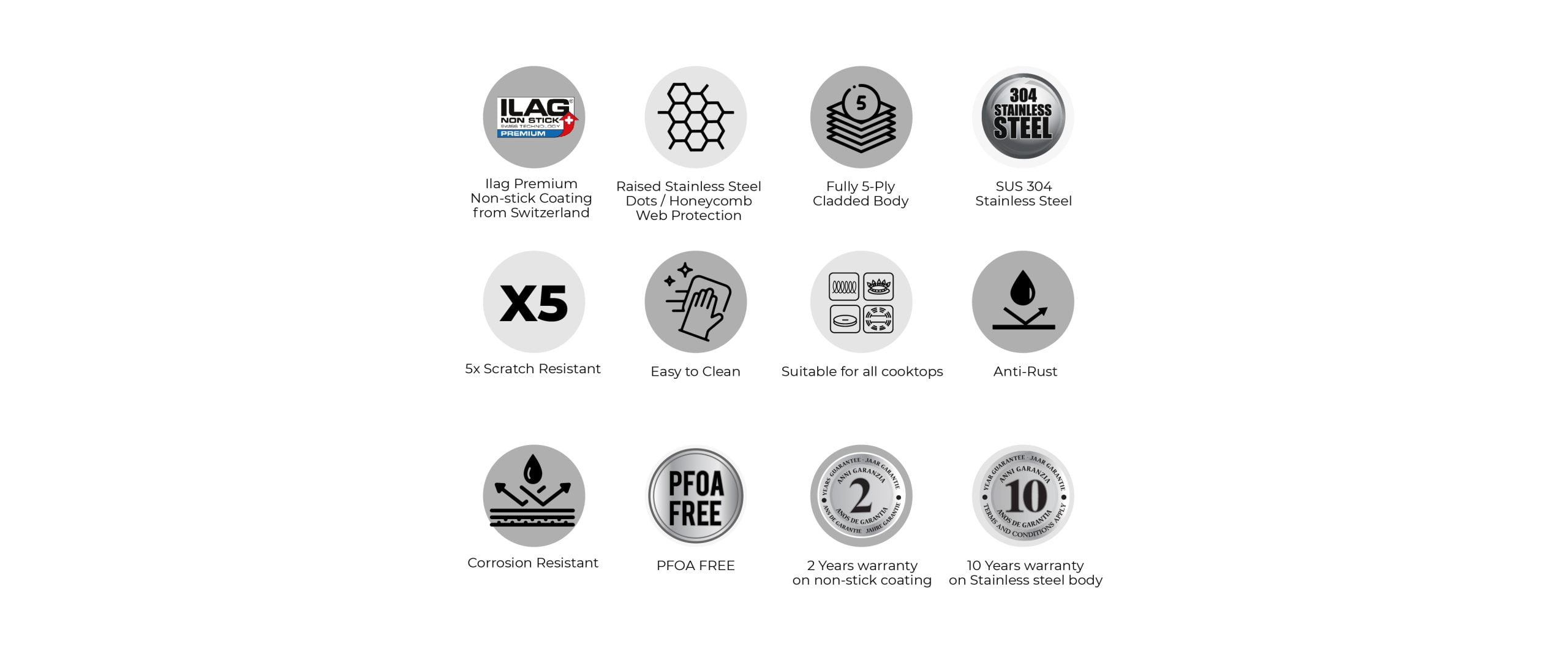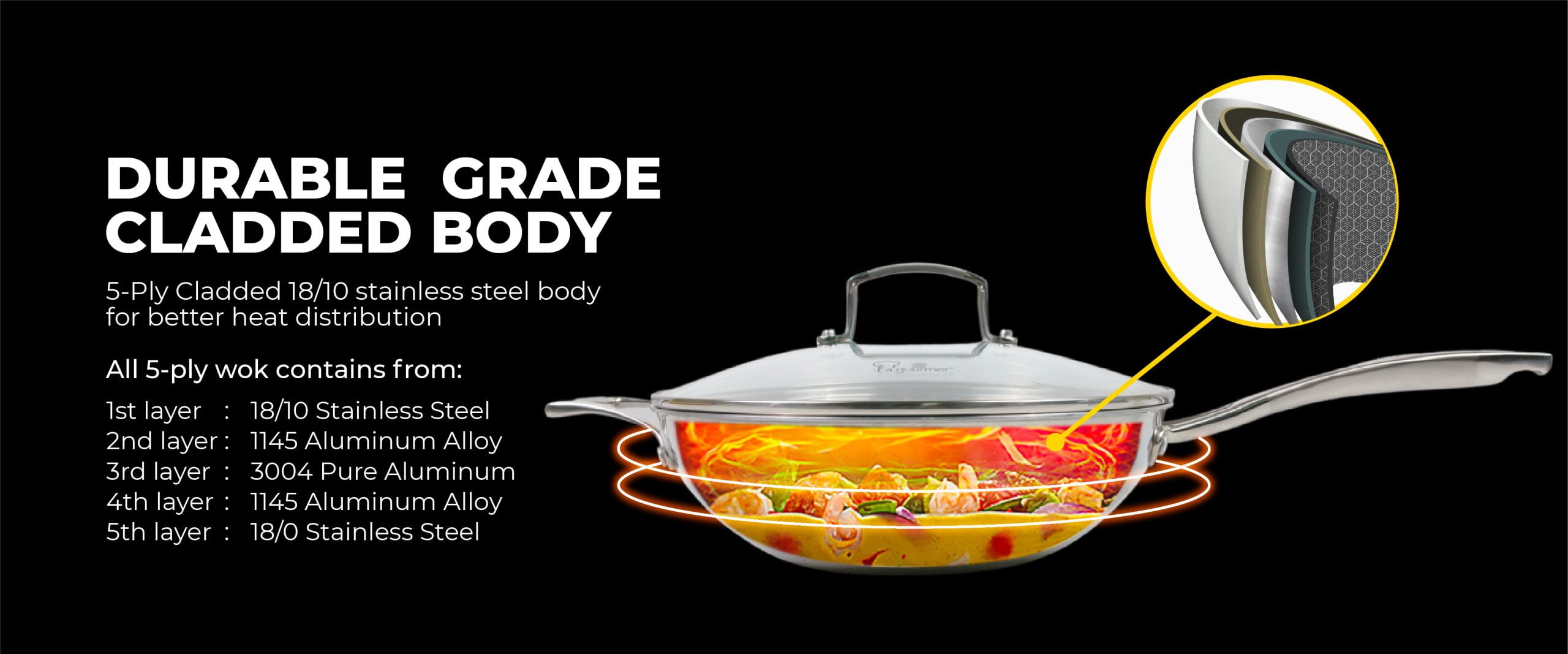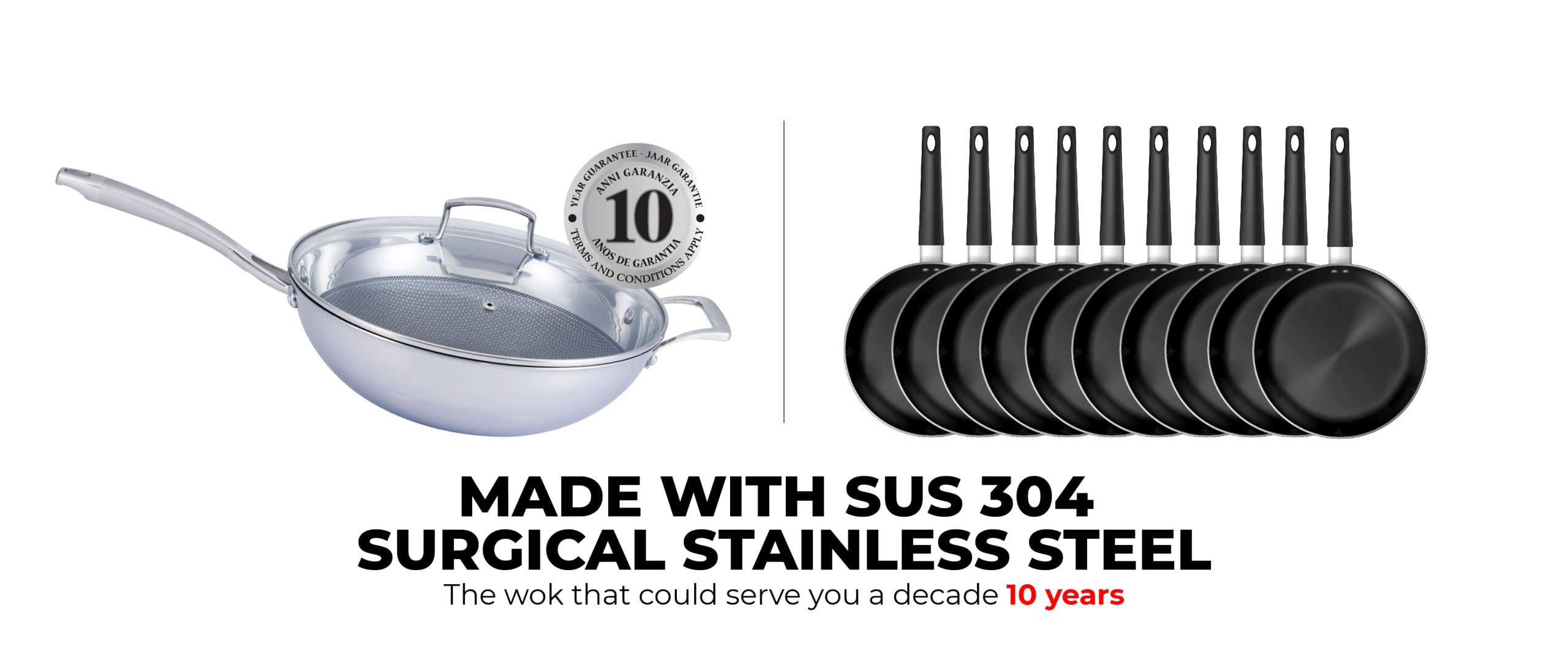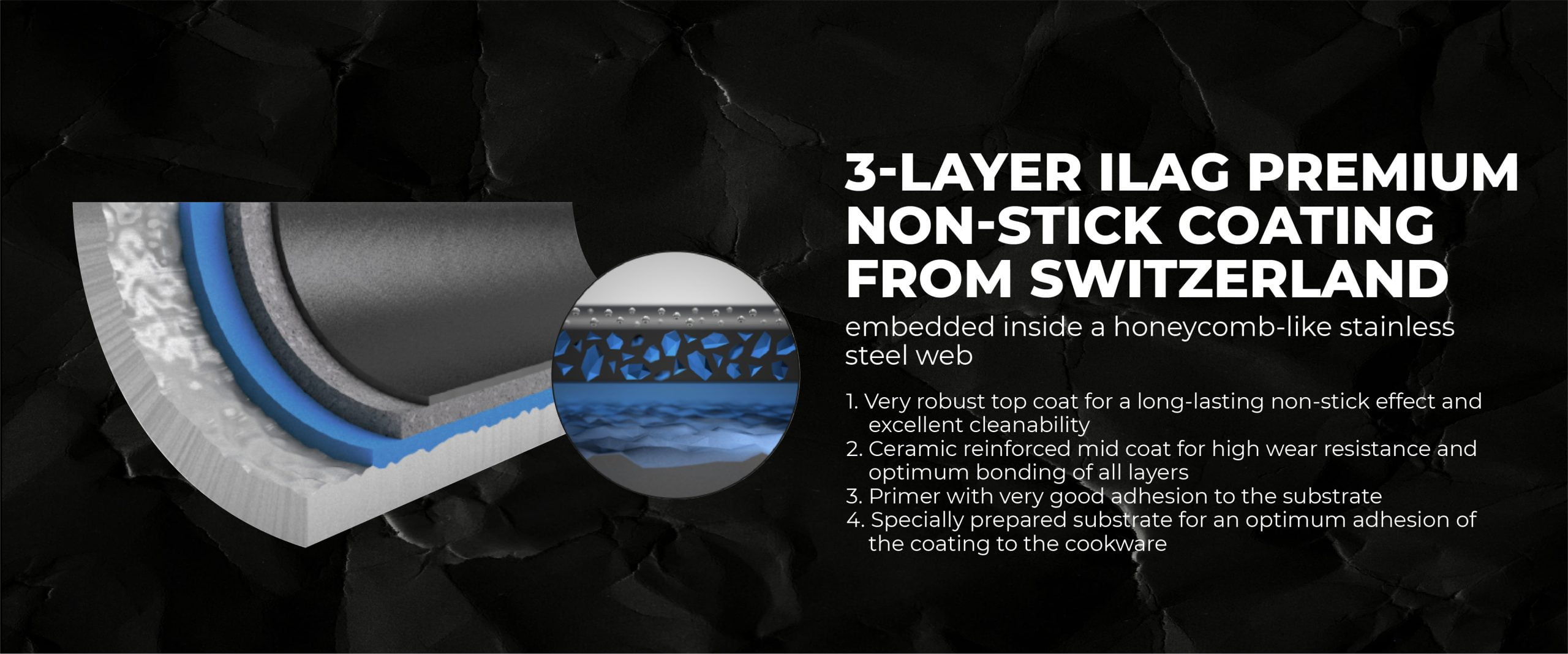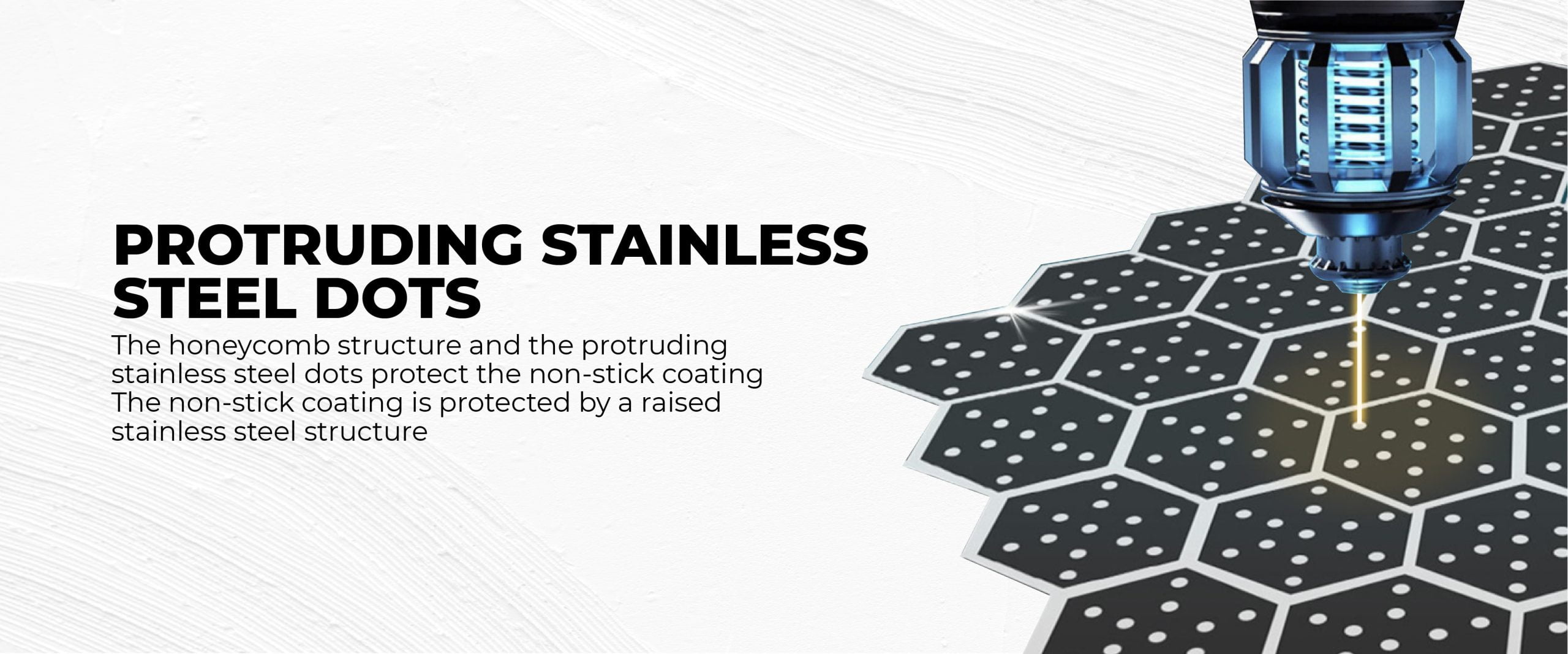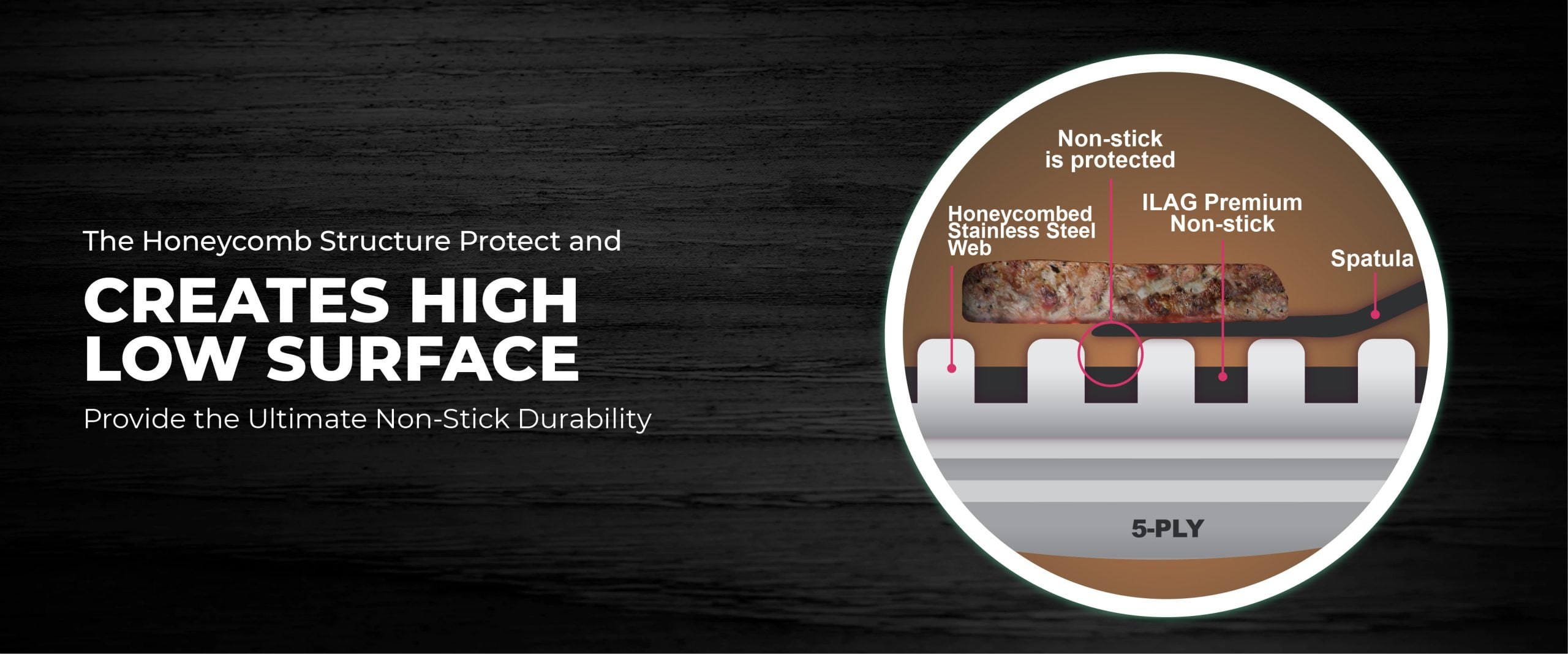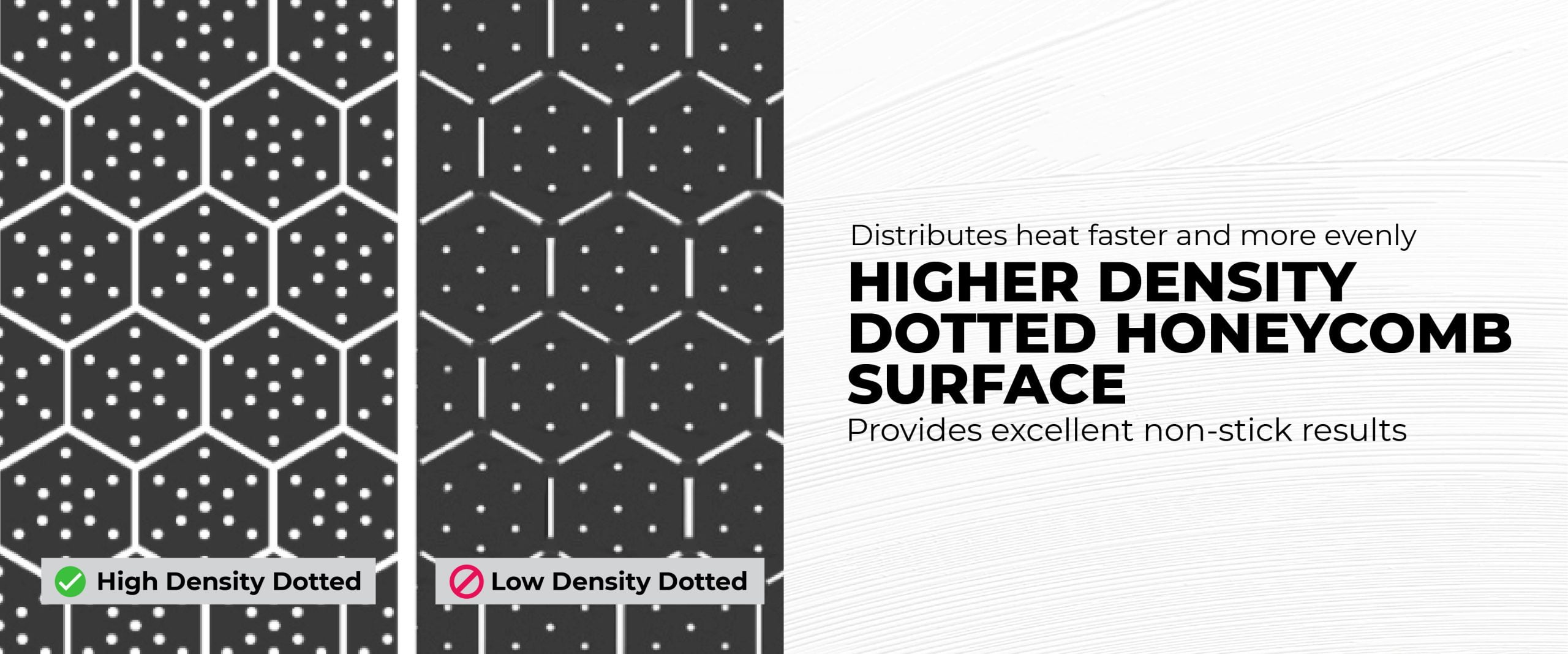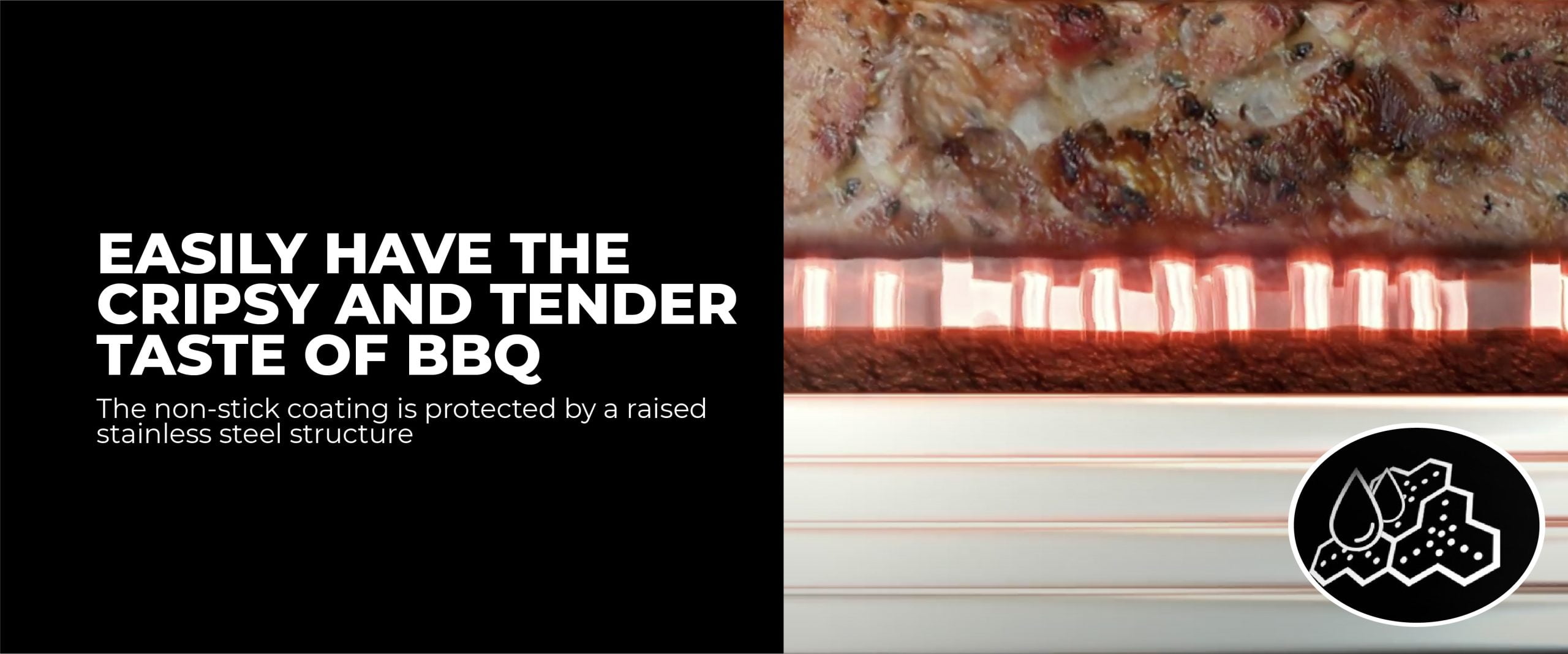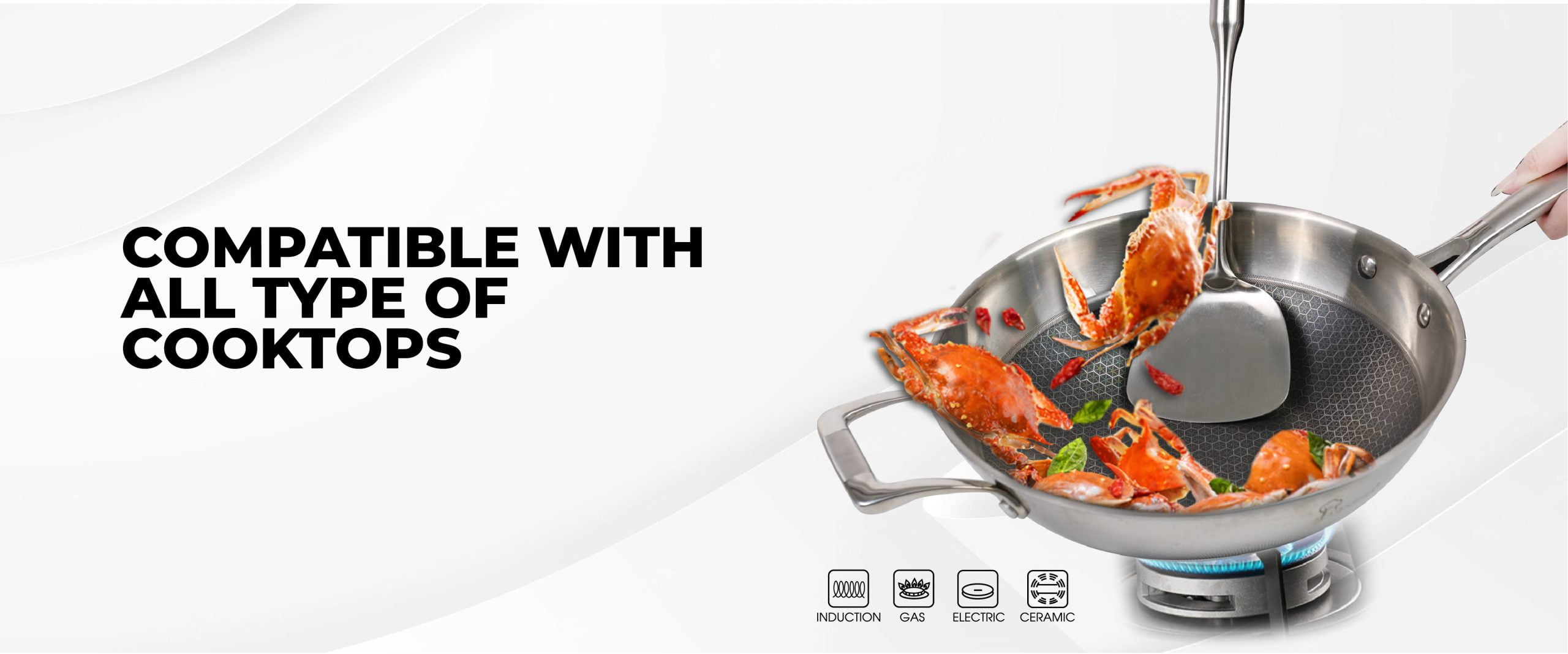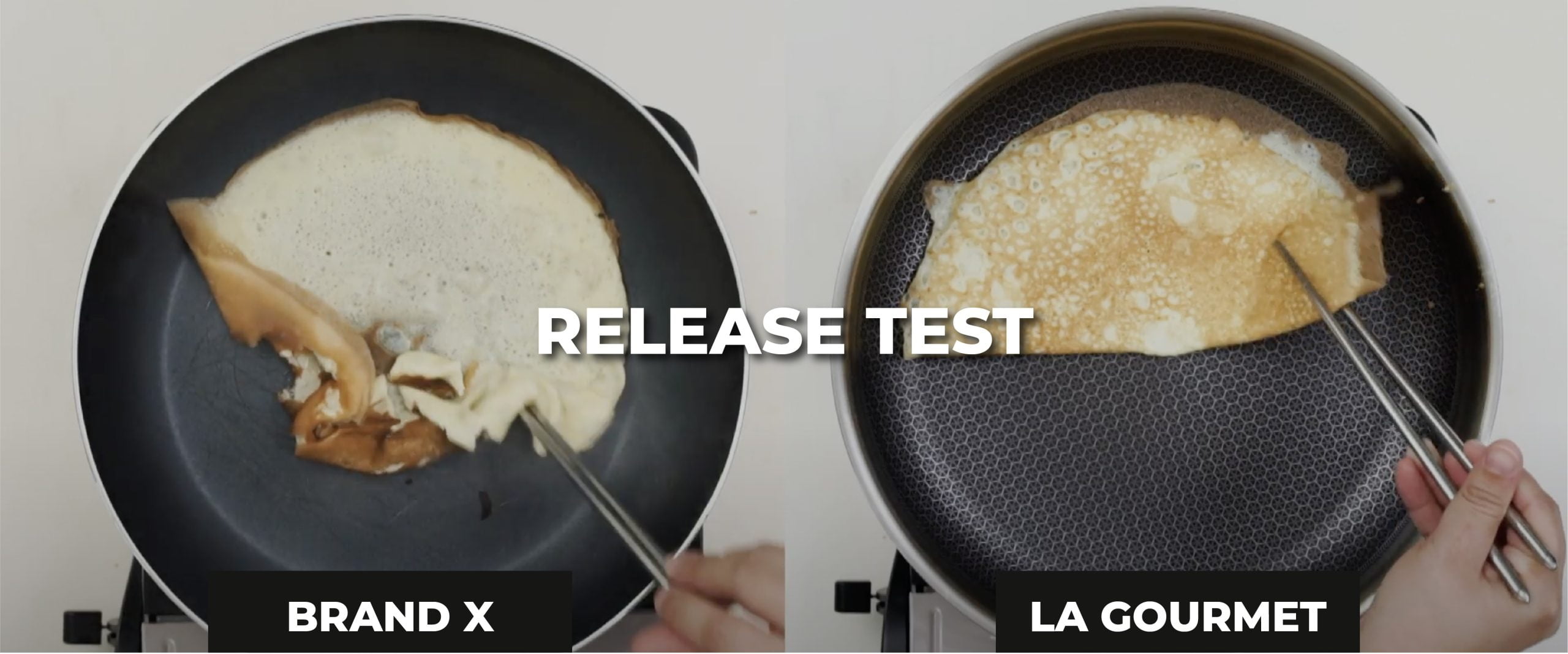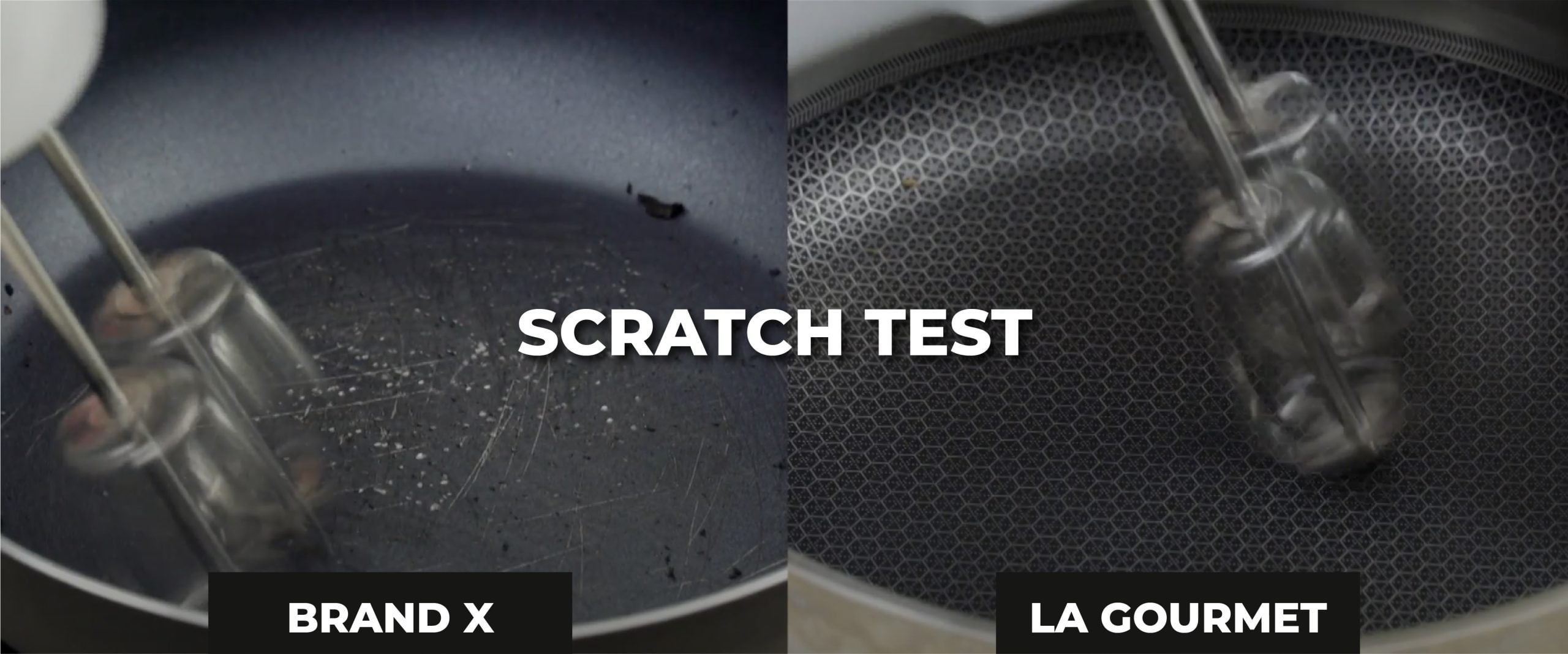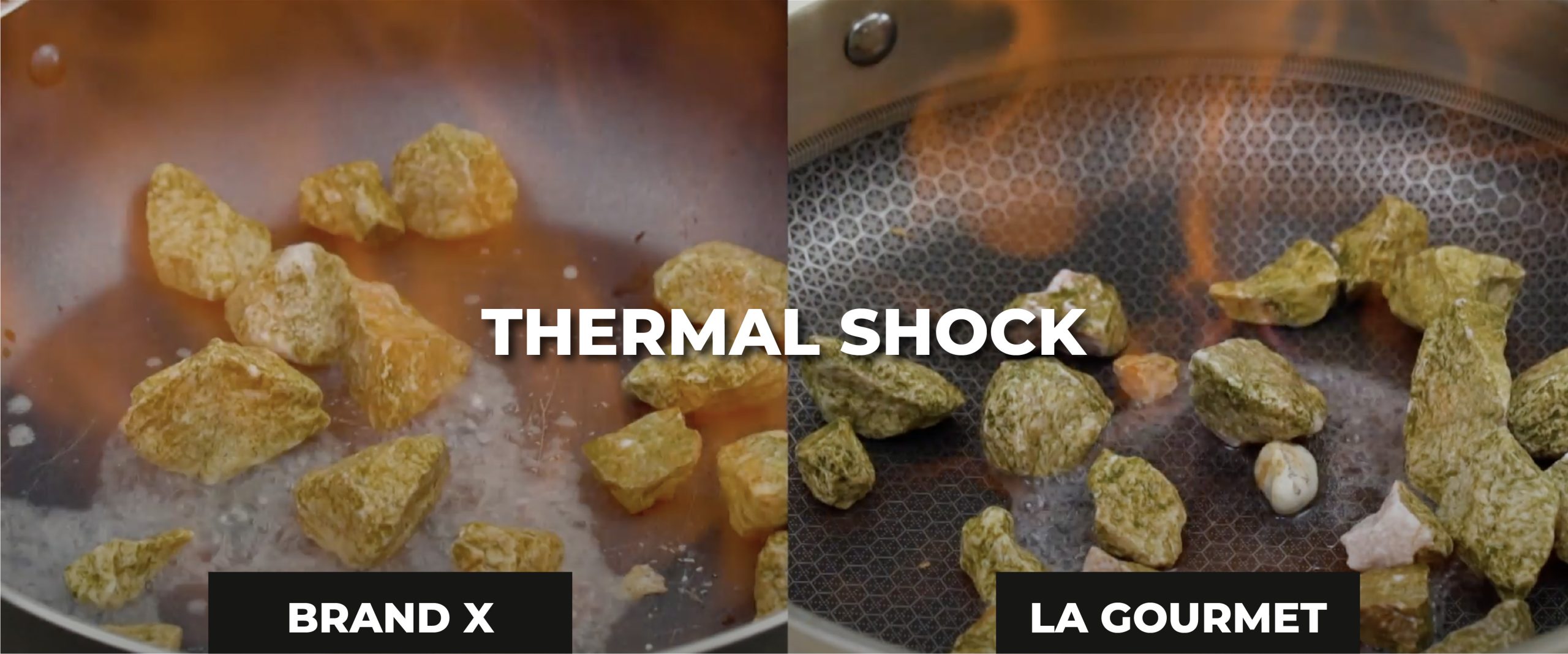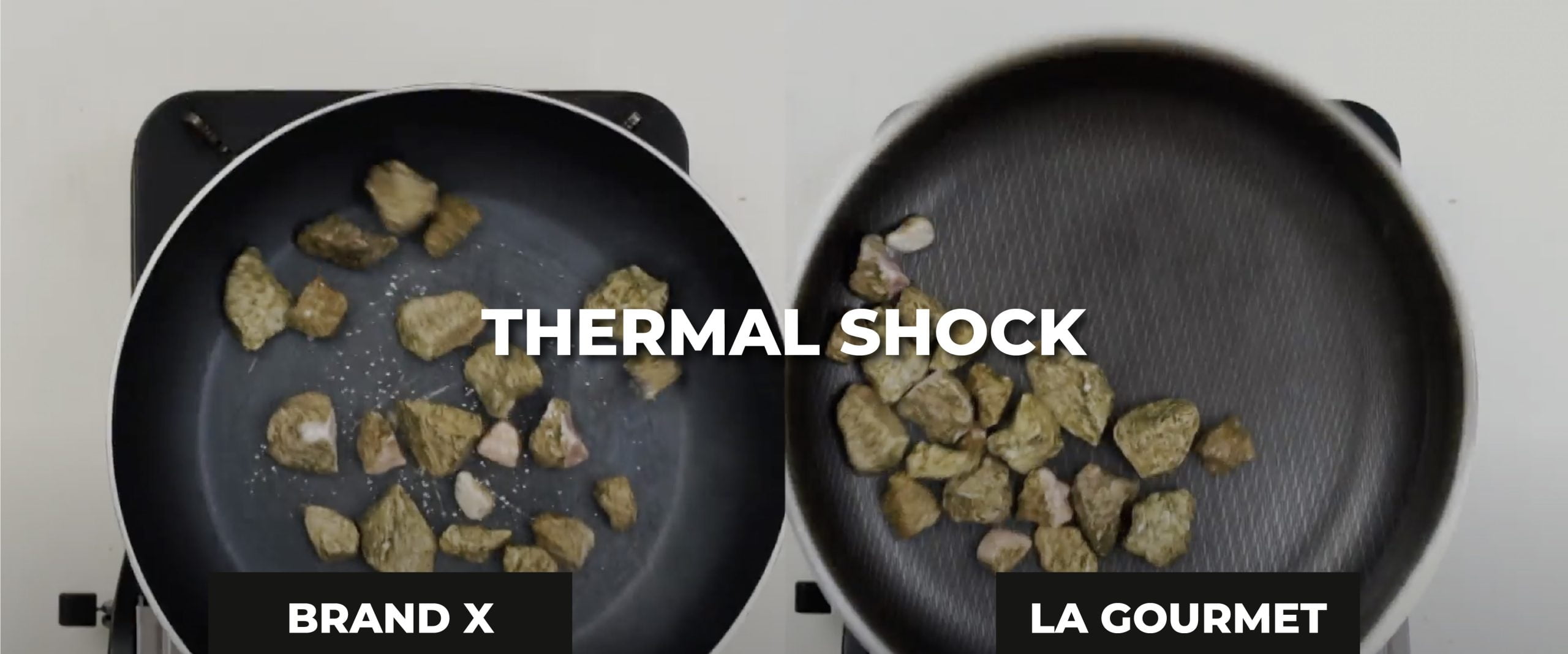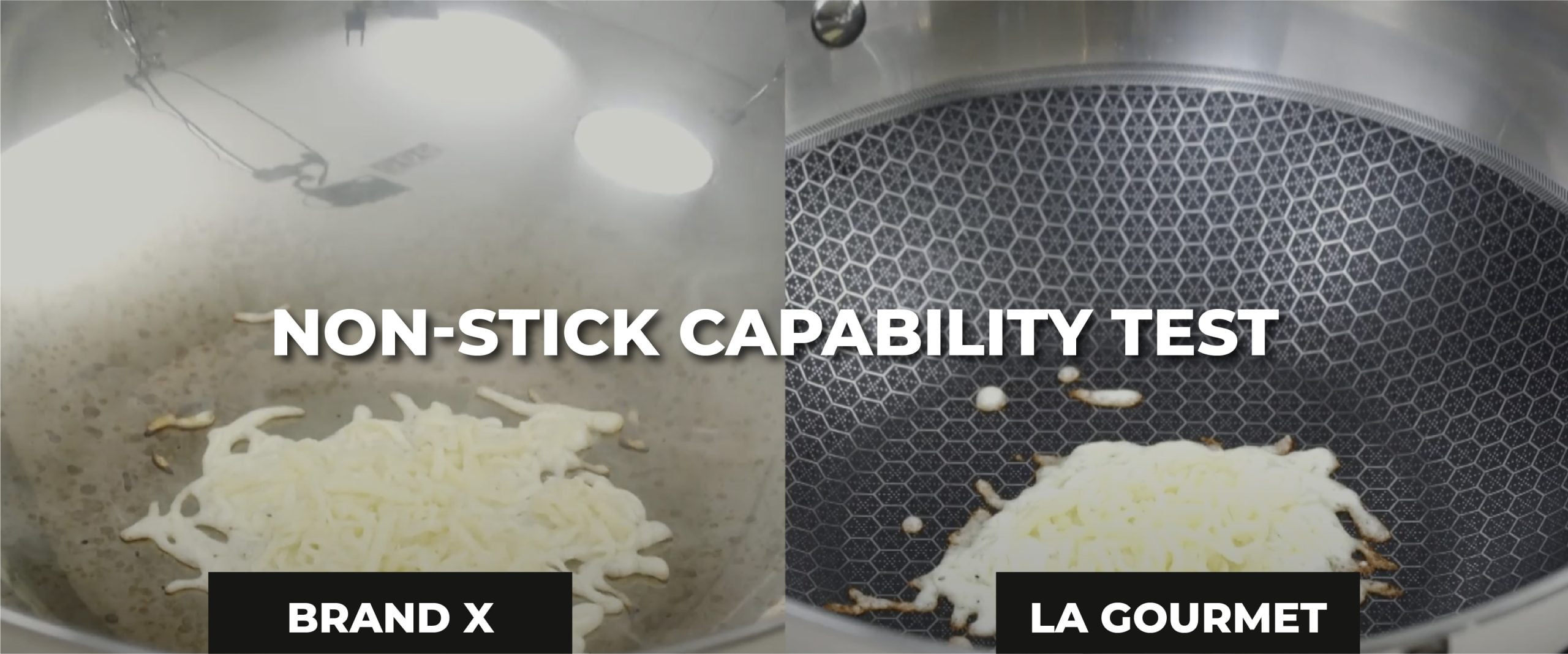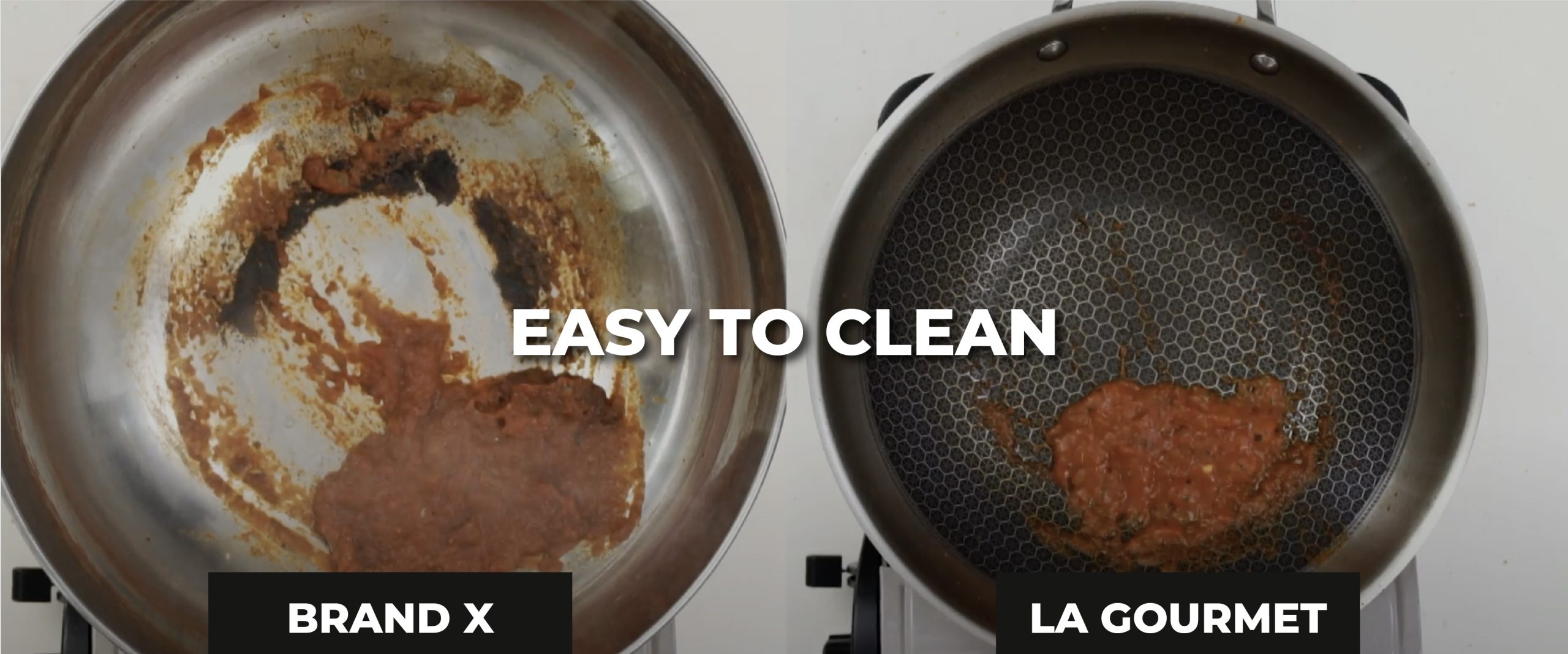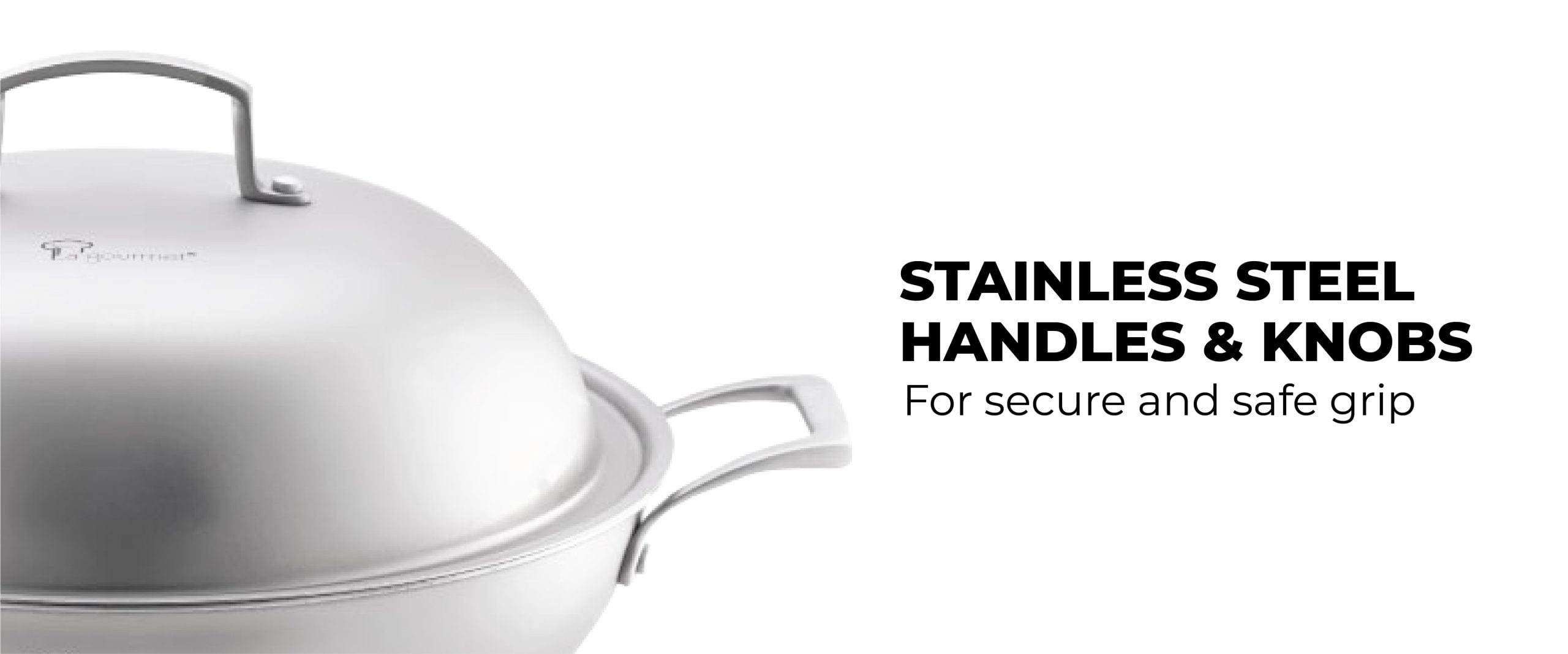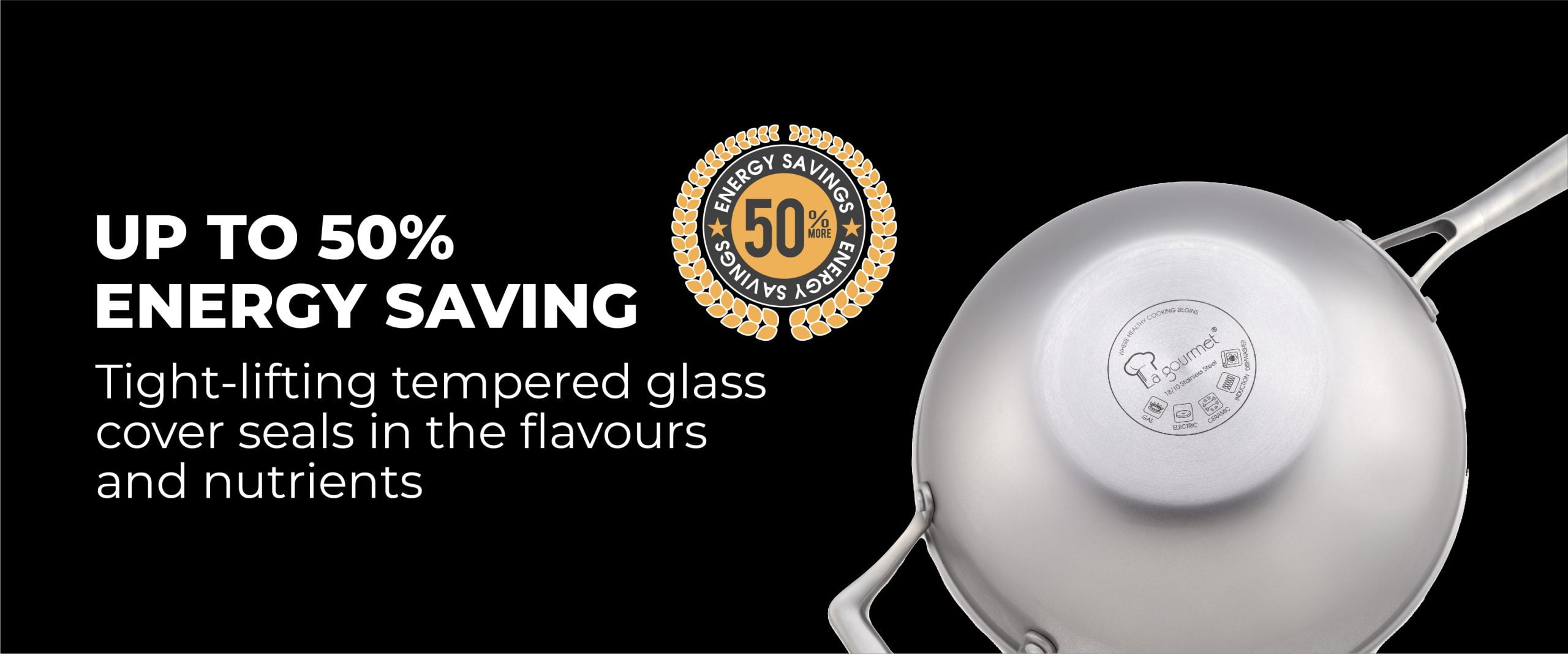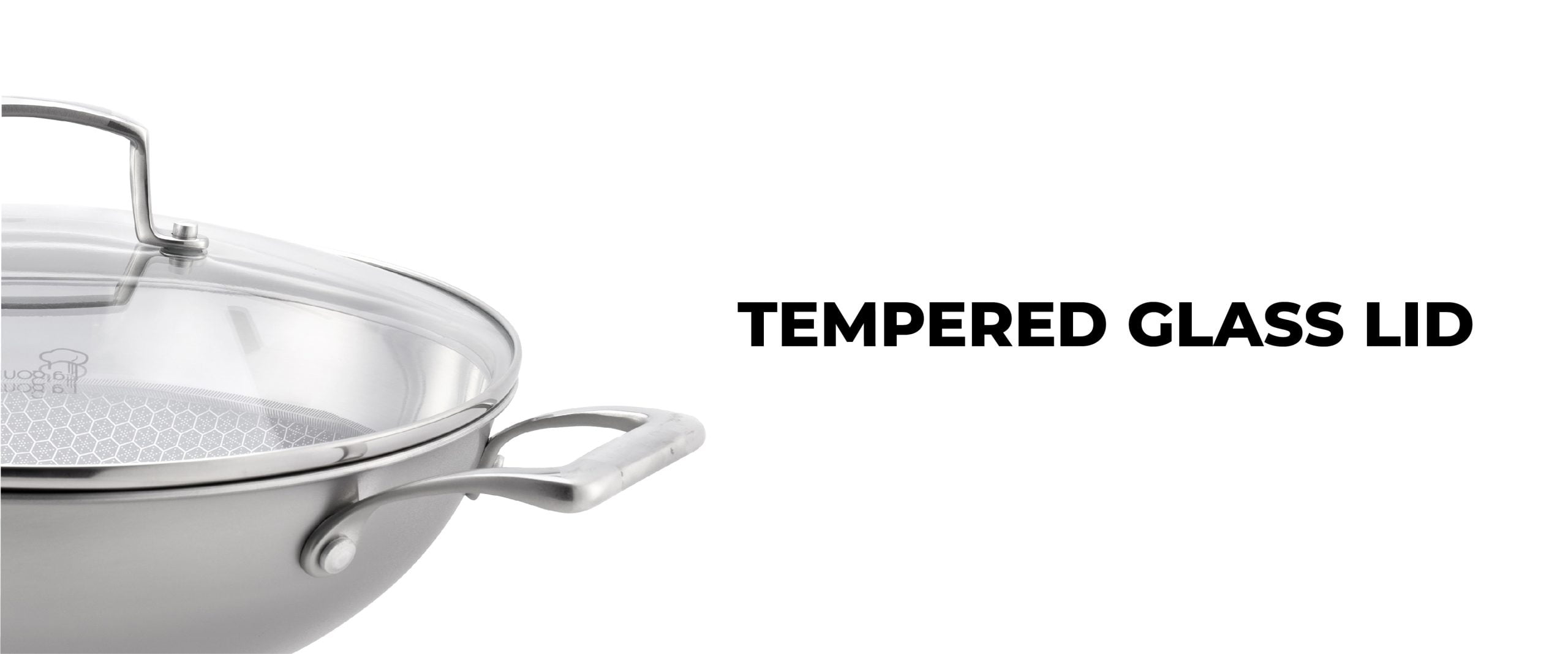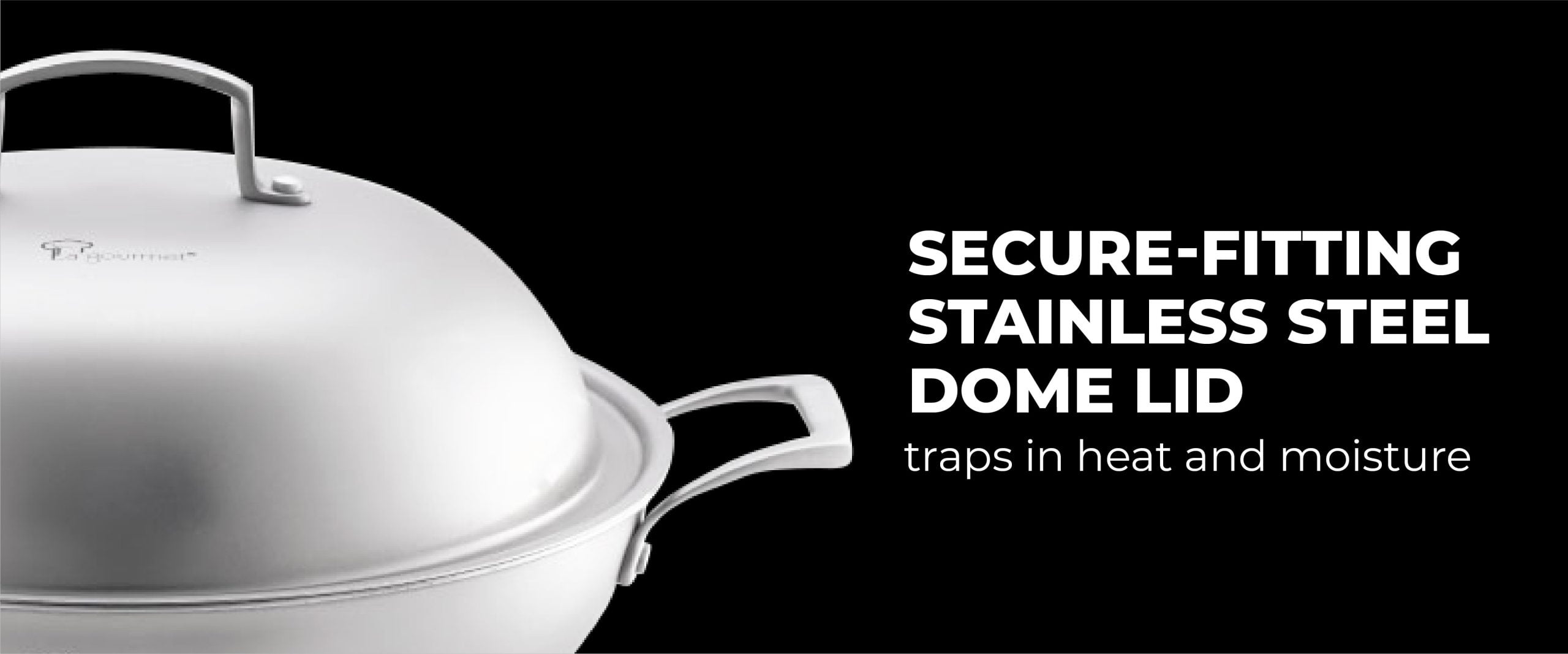 Enjoy the benefit of La gourmet Galactic 
Our honeycomb wok combines the benefit of Stainless Steel and Non-stick
All of our

honeycomb cookware

has ILAG PREMIUM Non-stick coating from Switzerland
Foods slide easily off, making it easy to clean and reducing your oil consumption
DURABLE CLADDED BODY
5-Ply Cladded 18/10 stainless steel body for better heat distribution
Stainless Steel handles & Knob – Secure and safe grip
Quality Assurance
10 YEARS WARRANTY on stainless steel body
 2 YEARS WARRANTY on non-stick coating
Ultimate non- stick durability – The raised of stainless steel honeycombed shaped web protect non-stick coating.
Raised stainless steel dots. – For added non-stick protection.
ILAG Premium – Non -stick coating from Switzerland.
USE AND CARE
BEFORE USE:
CLEAN THE COOKWARE
✓ Fill the honeycomb wok with water till it covers all of the non-stick honeycombed surface, add some drops of dishwashing liquid and boil for 5 minutes. Throw the water away and repeat this 2-3 times.
✓ After boiling with water for 2-3 times wash the cookware thoroughly with water and dish soap and a non-scratch sponge.
RINSE & DRY
DURING COOKING:
USE LOW TO MEDIUM HEAT
✓ Due to the high heat retention, once the cookware is heated, medium or low heat is sufficient to perform normal cooking. This saves energy, gas and money.
USE NYLON/SILICON OR WOODEN SPATULA
✓ It is recommended to use nylon/silicon or wooden spatula as this will avoid damaging the non-stick surface of the wok and prolong its lifespan.
AVOID HITTING WOK WITH SHARP OBJECTS
✓ Avoid hitting the wok with the sharp ends of a stainless steel spatula. This may cause dents and small pin holes in the surface.
AVOID BAKING SALT IN WOK
✓ Baking salt for long periods of time can cause pitting on the wok to occur.
CLEANING:
 After use, please clean interior honeycomb wok with dish drop and a non-scratch sponge.
 For stubborn stains or burnt food please put some water and dish drop inside the cookware and boil on small flame to loosen stubborn stains. Remove, wash clean and dry.
Always clean the exterior of the cookware with dish drop and non-scratch sponge. If stains is on the exterior of cookware wash immediately. Do not burn the stain over the flame as this will cause the stain to be infused into the exterior cookware and will be difficult to remove. However this will not influence the performance of your cookware.