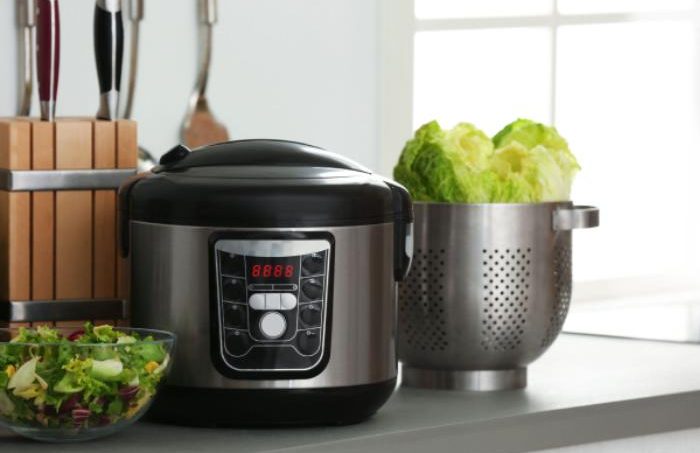 How To Choose A Rice Cooker?
In the days of yore, rice cookers are clear, electric-controlled pots. Today, rice cookers are more high-tech and complex which makes them more productive to utilize in any event, when cooking different dishes. Close by progressions in innovation, innovators have added more elements to work on the fundamental elements of a rice cooker. To assist you with your selection, we will list down a portion of the elements that you really want to look at on how to choose a rice cooker.
Here is how to choose a rice cooker:
1. Choose A Rice Cooker With Serving Size That Suits You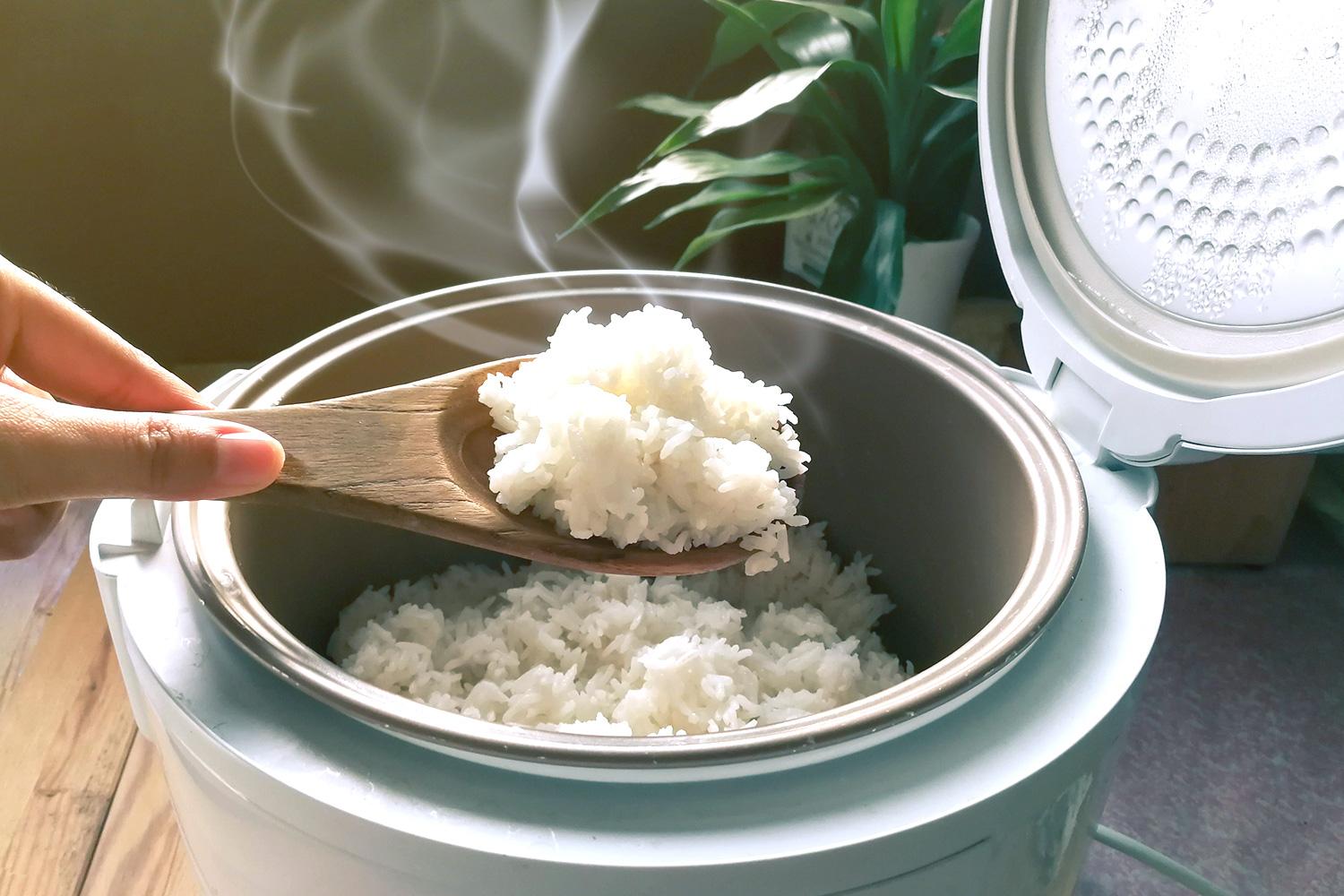 Recognizing the number of serves you will need consistently is key when cooking your rice. This not just gives you better rice each time you cook it up, yet you additionally expand the rice cookers' lifetime as well. 
What I mean by this is that assuming you are cooking a modest quantity of rice at the lower part of an enormous rice cooker the components within the cooker that don't have sensible water or rice to the necessary cooking level. 
On the other side, you should not over-burden a low capacity rice cooker to yield a bigger serve. The rice will rise over and not cook as expected likewise it is perilous to have some fluid dripping down your rice cooker. 
For instance, assuming that you are just planning rice for 1 to 2 individuals you will require a little rice cooker this would yield 1 to 2 cups of cooked rice. 
Consider the size of your family to pick a rice cooker of the appropriate limit. Rice cookers come in standard 3-cup, 5-cup, or 10-cup sizes. A little family with 1 – 3 individuals ought to get a 3-cup limit cooker, while a 4 – 6 member family should purchase a 5-cup rice cooker. It isn't ideal to utilize a rice cooker greater than whatever you want as it consumes more electricity than needed. 
A typical worry that we frequently hear in the store is, "imagine a scenario in which we have visitors over". Assuming you have visitors over and you habitually have visitors over, consider purchasing a somewhat bigger limit rice cooker. 
Is there any good reason why you shouldn't buy a bigger rice cooker which is a lot bigger (example, 10-cup) for when you have visitors over? All things considered, you could purchase a lot bigger rice cooker, but since you would not cook that much day by day, it would harm the internal pot of the rice cooker and abbreviate its life expectancy. 
Besides, in case you just cook a limited quantity of rice in an enormous rice cooker, the hotness won't be equitably conveyed and the rice won't come out nice as well.
Pick a rice cooker for the measure of rice you will routinely be cooking is significant in the long term.
Read on to the next point of how to choose a rice cooker.
2. Determine The Kinds Of Food To Be Cooked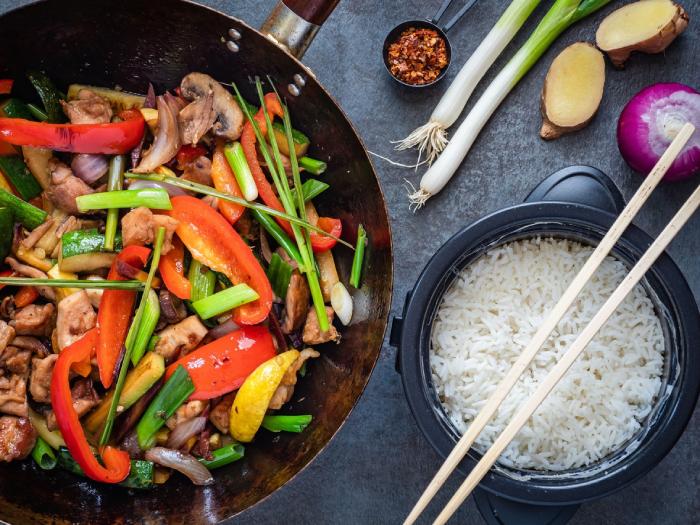 Similarly however confounding as what types of rice cookers are available in the market, another confusing part is what can they cook other than rice. Commonly, all rice cookers can cook rice well. 
Presently, rice cookers are much more capable. It can slow cook, pressure cook, make yoghurt, clay pot rice, braise and all the more across the technology that it has just like La gourmet's rice cooker.
So a second consideration in picking the right cooker size is knowing how you need the machine to help you. So you want to figure out what you need, to just cook rice or some other kinds of food.
For an ordinary rice cooker, you should simply add rice and water, then, at that point, let the appliance do its magic. On the other hand, a multifunctional rice cooker allows you to set up a wide range of foods other than rice, like braised chicken, cooked soups or steamed vegetables. 
Pick the right sort of rice cooker for your family's necessities by really looking at its highlights and adaptability before buying.
3. Check The Quality and Toughness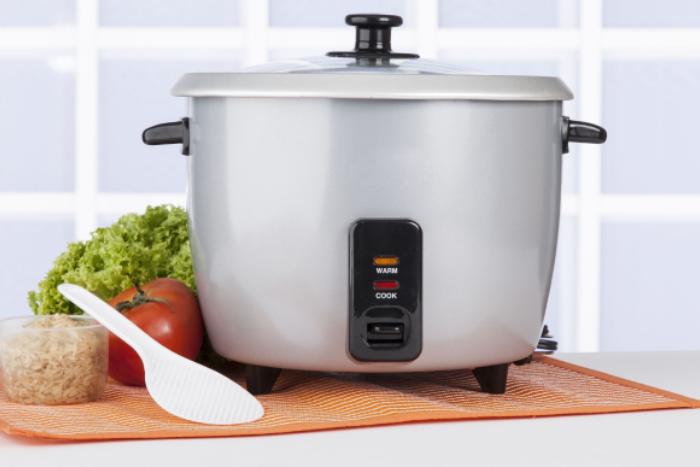 Heat distribution should be even as we addressed above to keep your rice cooker good to go longer. Be that as it may, all the more significant is to give you the best fluffy rice for every meal. 
The bigger number of individuals you feed consistently would fit a fluffy rationale type rice cooker. You will have more command over the cooking sum and the cooking times. 
In case it is limited quantities of straightforward rice planning you are after the conventional sort of rice cookers will do the work.
Most importantly, you want to ensure that your rice cooker can withstand everyday usage. To look at the quality, you may want to know what is the rice cooker pot made of. Aluminium and hardened steel cooking pots are known for their sturdiness, while clay ones are sought after for their regular non-stick qualities.
4. Check Out The Accessories And Design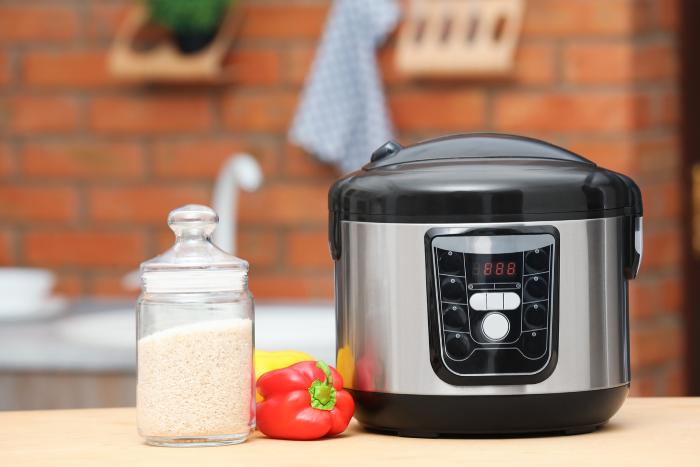 Next on how to choose a rice cooker is the accessories and design. Rice cookers frequently come with a spatula to scoop the rice when it's cooked and an estimating cup for the uncooked rice. Another fundamental component that you want to consider is the design. Other than being stylishly satisfying, minimal rice cookers are intended to save space. Some snazzy models accompany contact sensors that additionally work on the simplicity of use. 
5. Determine The Ease Of Use & Care
All rice cookers accompany separable inward pots, and some rice cookers have separable covers to make washing simpler. Indeed, even rice cookers that have non-separable tops can be effectively cleaned by basically utilizing a material or wipe to clear off any soil and grime. 
Pick a rice cooker with a non-stick internal pot to additionally improve the ease of cleaning it. 
You would feel that most internal pots of rice cookers are extreme. Unfortunately not, extra care has to be taken with utensils and cleaning to try not to scratch the internal pot. 
An inward pot that has been scratched or damaged will cause sticking and burning. Additionally, depending on what material the pot is made of and its inner coating – there might be health concerns should that the coating be damaged. 
On this point of how to choose a rice cooker, getting to know your product is important.
The inward pot of your rice cooker won't just determine the texture and taste of your rice, yet additionally the speed at which your rice will cook. Pick the inner pot types that suit your needs: Non-stick, tempered steel, and clay. 
Non-stick 
Simple to clean 

Utilizations non-stick covering 

Will require substitution upon harm and scratches 
Hardened Steel 
Scratch-safe and dishwasher safe

Hard to clean as rice sticks to the inner pot 

Cooking might be lopsided 
Clay 
Simple to clean 

Non-stick without any coating 

Weighty inward pot, delicate material 
Do read your manual or user guide about the concerns and be informed of the use and care of your cooking pots and apparatuses.
6. Pick A Rice Cooker That Suits Your Budget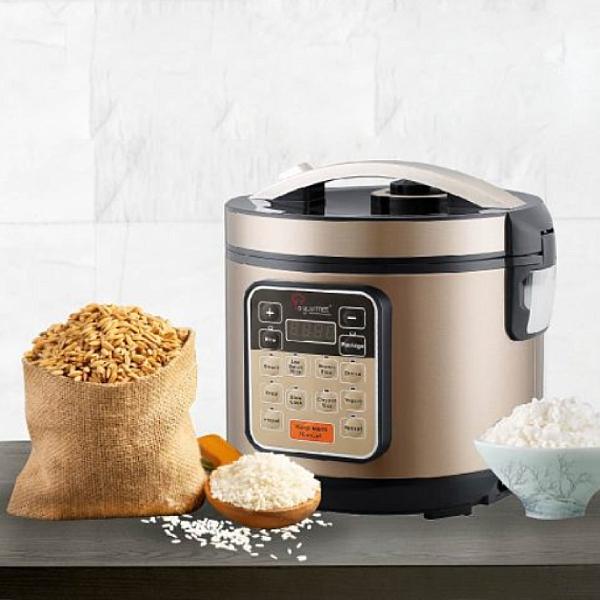 One of the important aspects of how to choose a rice cooker is to actually look at your budget. At a low price point, you can typically get a standard rice cooker that offers the essential elements of cooking rice and keeping it warm. 
Tip: Keep warm function of rice cooker are usually intended to last for 4-5 hours. Do not set your rice cooker at keep warm mode and let it be overnight. This will dry out your rice. Assuming you cooked extra rice and need it the following day, it is better to put the extra rice in a food container and stuff it in your fridge. You can re-steam the rice in your rice cooker or microwave the following day.
For the people who simply need rice, there is nothing bad about a common brand of rice cooker that offers healthy and great rice at a sensible cost. Some rice cooker owners are glad to substitute it for another RM50 or so when required. 
On the other hand, a top of the line rice cooker is exceptionally adaptable, permitting you to prepare an assortment of fragrant dishes and saving you a ton of time in the kitchen. It is surely beneficial speculation for your family, should you intend to utilize its many capacities.
The more advanced rice cookers with every one of the extravagant accessories will cost more. However, imagine a scenario where your new rice cooker is able to replace other kitchen appliances as well. In this case, it will be a well worth investment as not only do you get to have additional kitchen space but also save more money in general. 
Hope this guide has helped put some highlights for your consideration on how to choose a rice cooker. Check out our website for ongoing kitchenware promotions and offers!