Sale!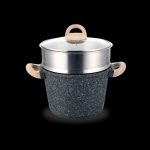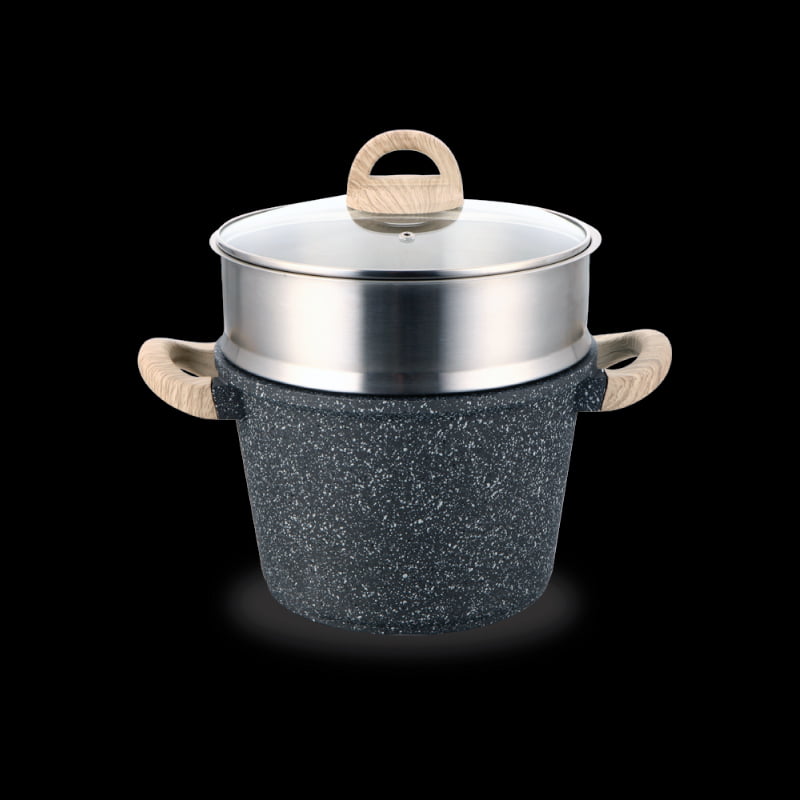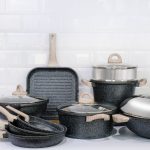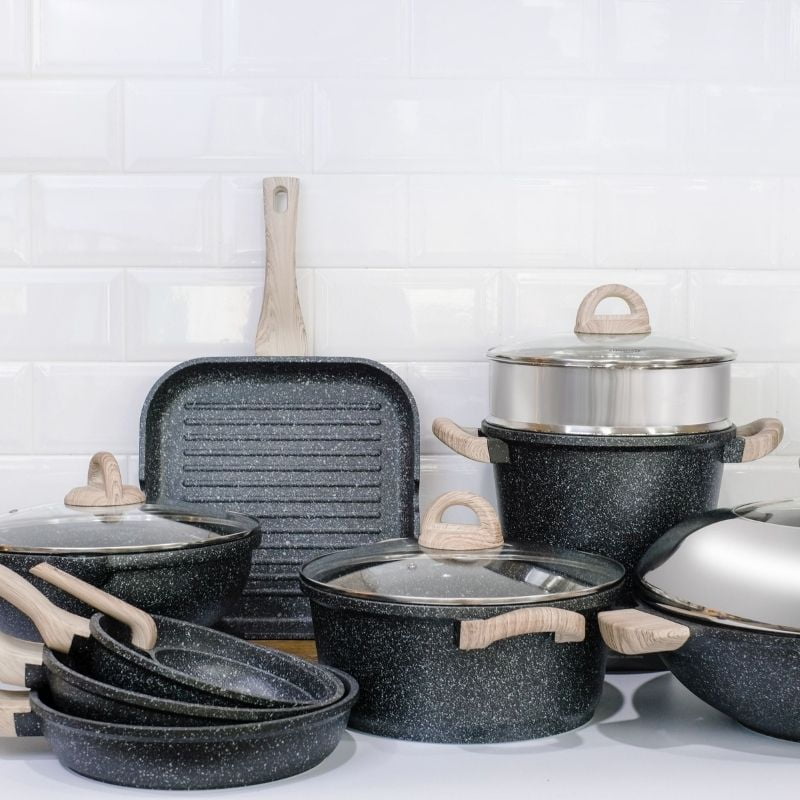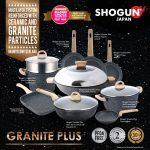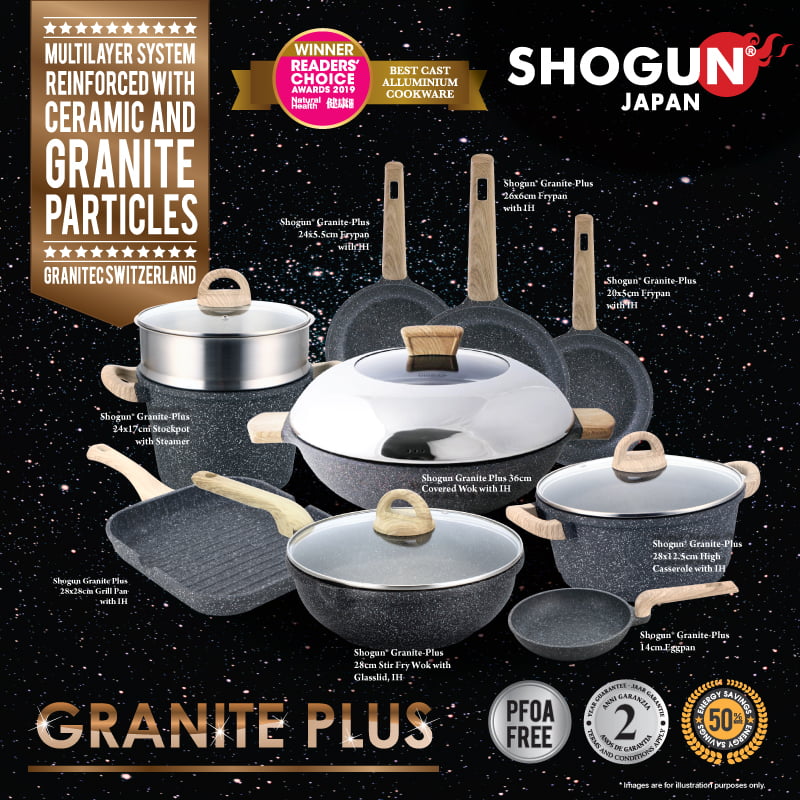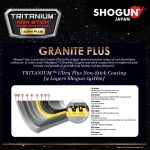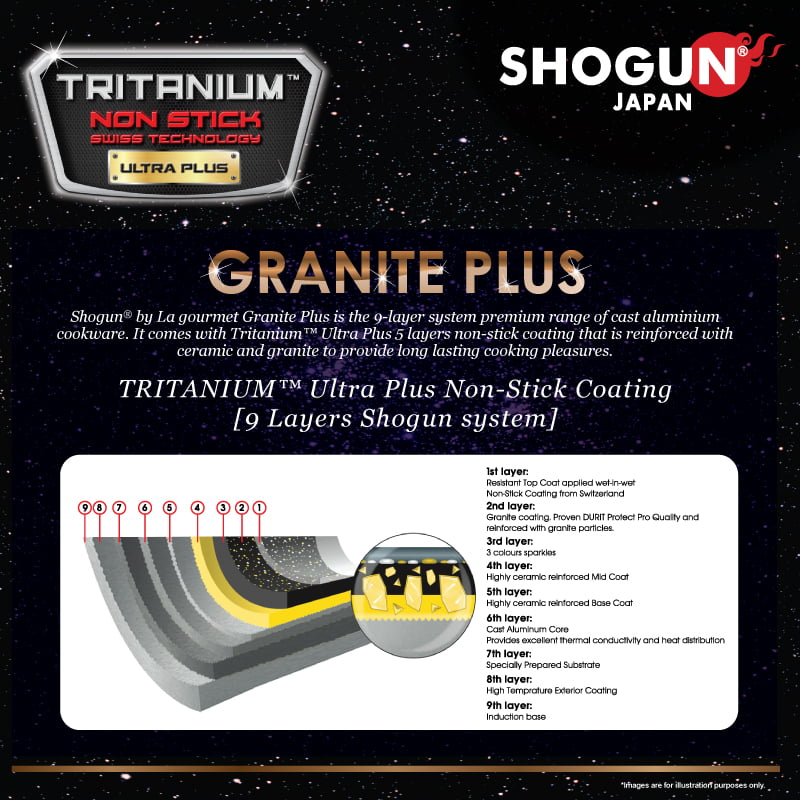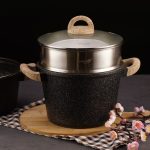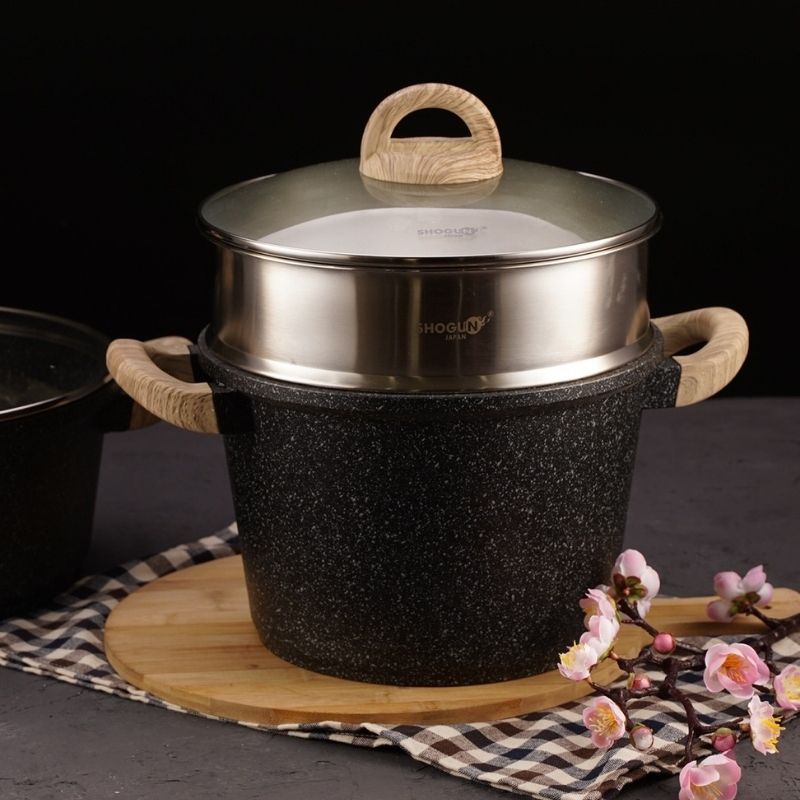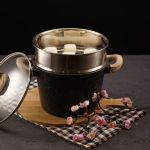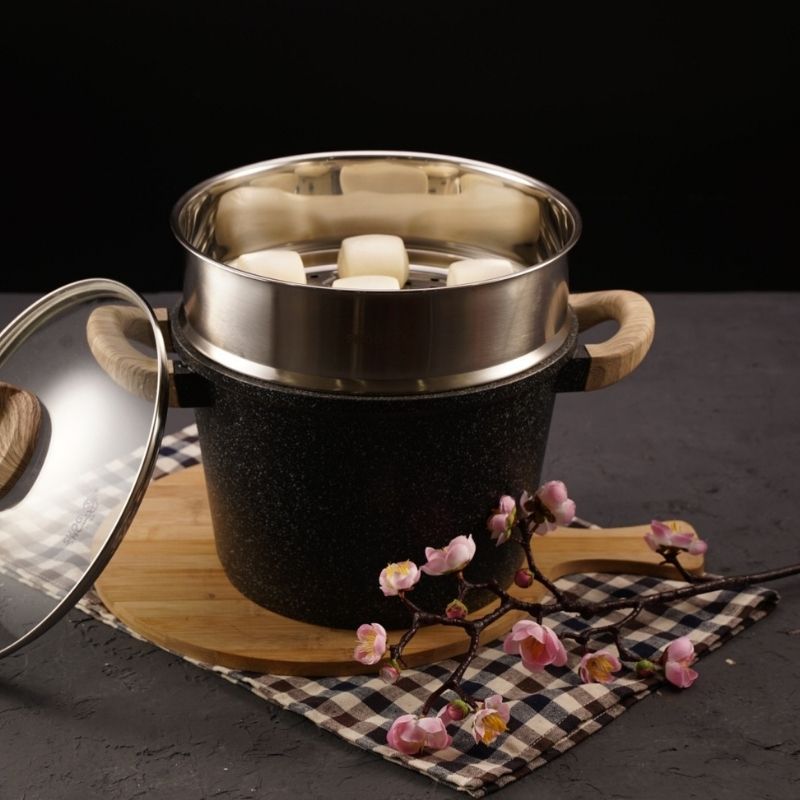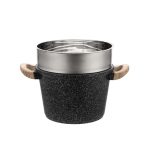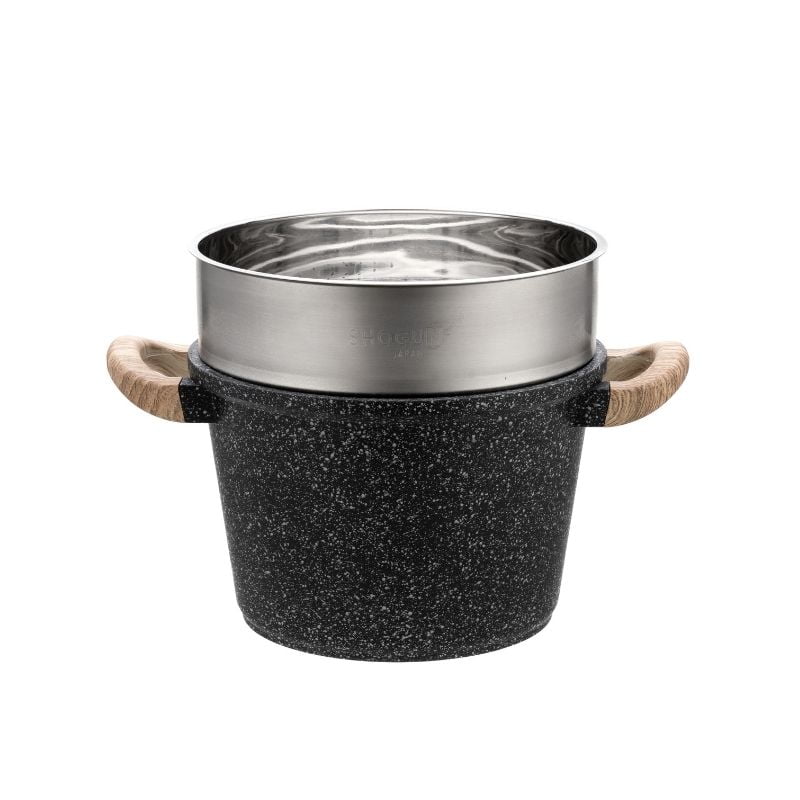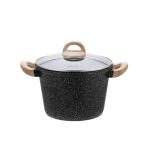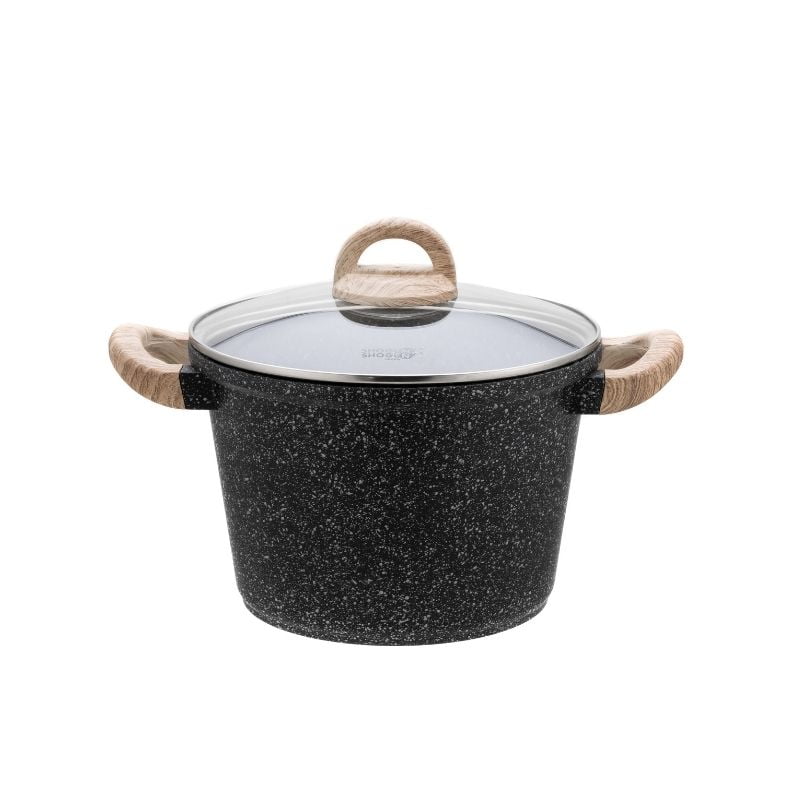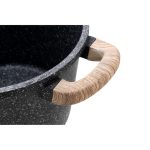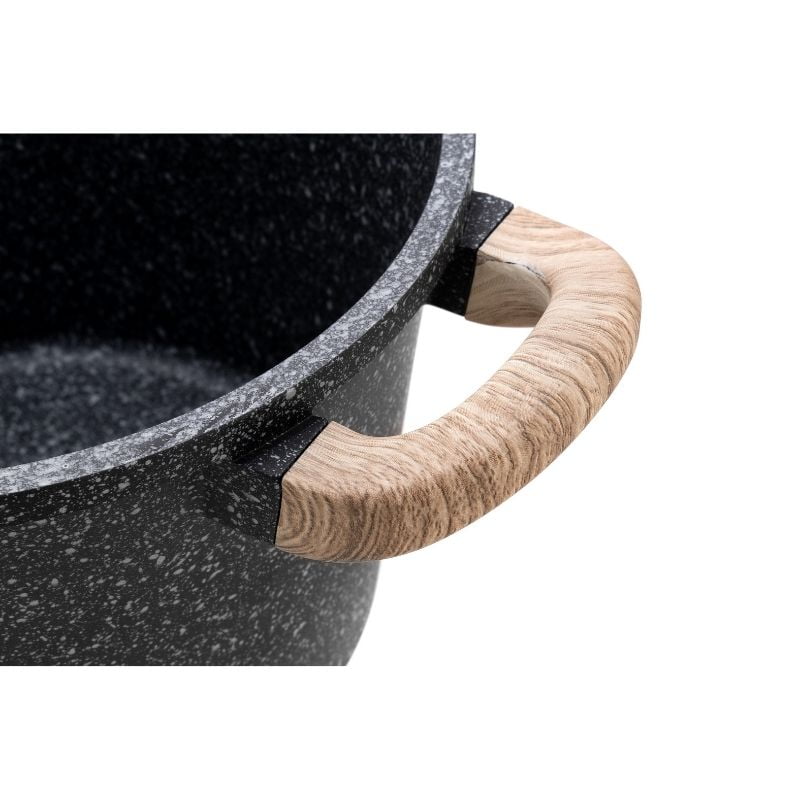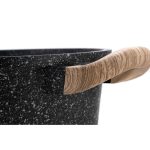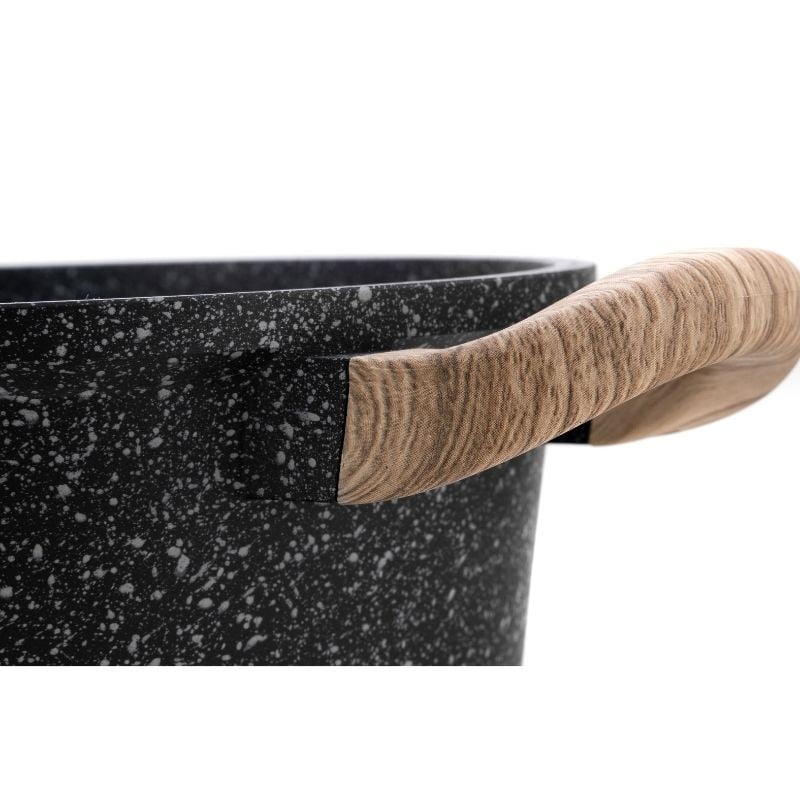 Shogun Granite-Plus 24x17cm Stockpot With Steamer
Shogun® Granite-Plus 24x17cm Stockpot with Steamer
Product Specifications;
Weight:2.14 kg
Height: 30.5cm
Length: 35.40cm
Depth: 25.5m
Capacity: 6(L)
Description
Why Buy A Shogun Cookware?
Since 1990 La gourmet was built on the twin core principle of " Conserve Energy " & "Healthy Living". Shogun by La gourmet gives you the Assurance of Safety & a guarantee of a finely crafted cookware that provides convenience & healthy cooking.
• CONVIENENCE & VERSATILITY
• SAVINGS – " ENERGT SAVING" – The excellent heat conductivity of the cookware reduces the amount of the time and energy needed to cook.
• HEALTHY
(I) TRITANIUM from Switzerland meets the highest SAFETY STANDARDS and QUALITY ASSURANCE.
TRITANIUM is produced by the biggest Swiss non-stick manufacturer.
(II) LOW FAT HEALTHY COOKING , LESS OIL = HEALTHY
• 2 YEARS WARRANTY ON MANUFACTURING DEFECTS
• SPECIALLY DESIGNED THICKED THICK GAUGED ALUMINIUM
This ensures an excellent conduction of heat & helps to avoid warping & other issues.
Shogun® introduces a breakthrough technology in non-stick. A professional range that chefs recommend as "Must Have". Shogun® woody ranges is the 8 layer system premium range of cast aluminium cookware withTritanium™ Ultra Plus 6 layers non-stick® coating that is reinforced with ceramic and granite.
SPECIFICATIONS: 1. Interior: The interior is coated with Tritanium Ultra from Switzerland , a 5 layer coating systems that is reinforced with marble particles resulting in tough and durable non-stick capabilities. Inclusive of the 5 layer coating is the cast body, the exterior coating and IH bottom better known as the 8 layer Shogun system that is robust yet easy to use and easy to clean. 2. Body: The Bottom is from 4 to 4.5mm thick gauge and the sides of the body are from 2mm to 3mm 3. Exterior : A specially prepared substrate on the cast aluminium core with high-temperature coating and clad with polished induction 4. Special Glass Lids: The glass lid is tempered for safety. The glass lids are reinforced with wide 304 stainless steel rim which gives the cookware a 'upscale designer look.' 5. The handles and knob are Bakelite for stay cool safety grip 6. Bottom: With induction bottom. Suitable for use on all stoves 7. Safety: The coating is safe for food contact use and meets with USFDA, LFGB European Standards.
A Cross-Sectional View for 9 Layers of Shogun® System:
1st Layer: Resistant top Coat applied wet-in-wet Tritanium Non-Stick Coating from Switzerland
2nd Layer: TRITANIUM Ultra coating reinforced with granite particles
3rd Layer: Highly ceramic reinforced Mid Coat
4th Layer: Highly ceramic reinforced Base Coat
5th Layer: Cast Aluminium Core – Provides excellent thermal conductivity and heat distribution
6th Layer: Specially Prepared Substrate
7th Layer: Specially Prepared Substrate
8th Layer: Induction base
Benefits
Long-lasting – Tougher and durable professional non-stick coating
Safety – Tested and complies with all major International regulations for safe food contact use, USFDA, LFGF European standards.
Excellent heat conductivity and Energy Saving.
Stay cool handles and sturdy grips
Healthy cooking
Fast to cook, easy to clean
Cooks on all stovetops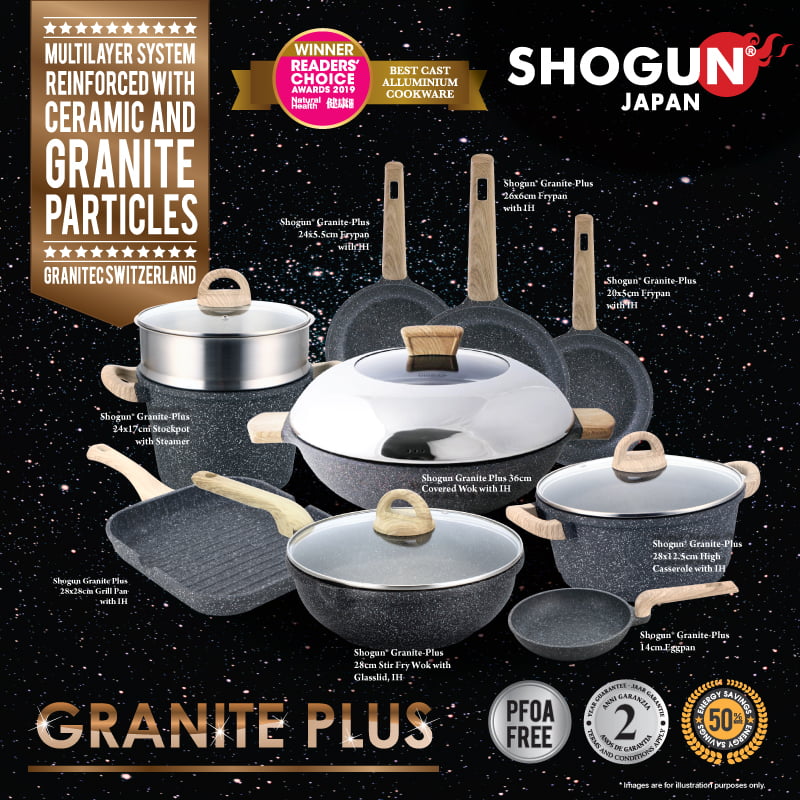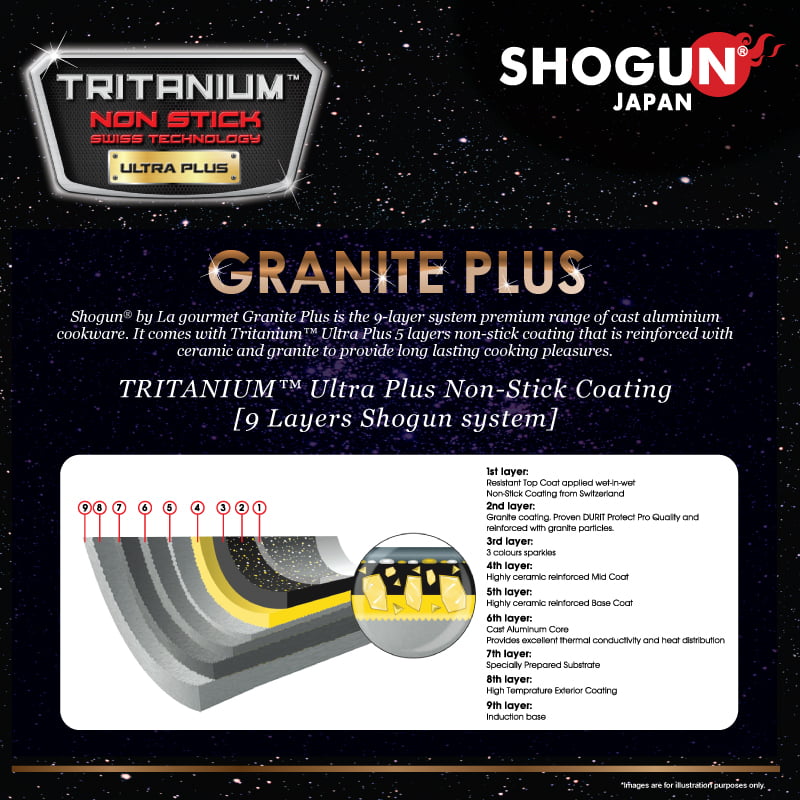 Additional information
| | |
| --- | --- |
| Weight | 2.14 kg |
| color | Black |