Easy Cinnamon Roll Recipe with La Gourmet Pressure Cooker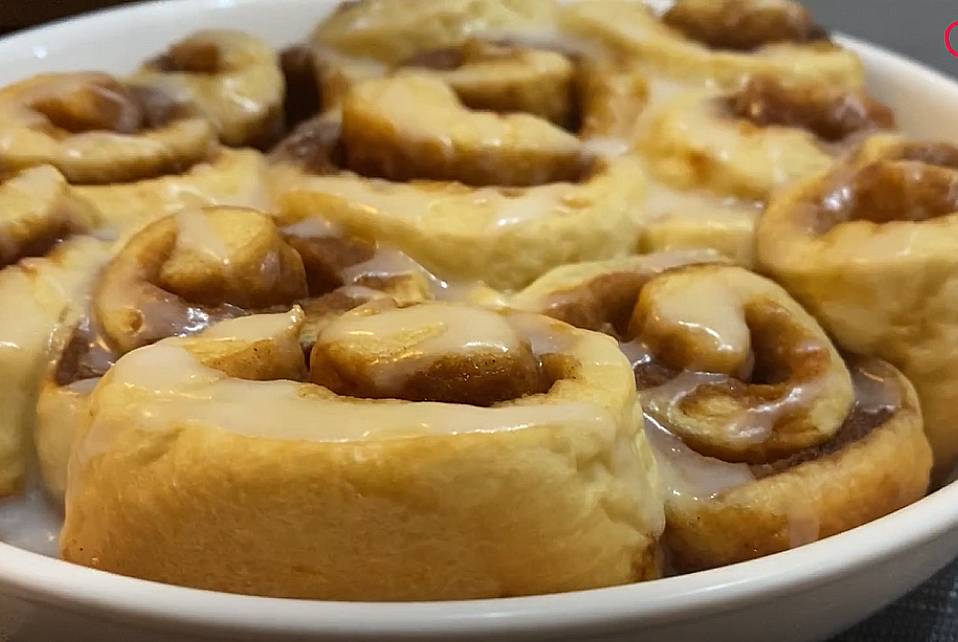 Easy Cinnamon Roll Recipe with La gourmet Pressure Cooker
Truly, give way to this awesome recipe, fluffy PERFECT cinnamon rolls loaded with a cinnamon earthy sugar filling that trickles into the centre and douses each and every chomp.
Expressive, yes. Delightful, totally.
Healthy? Not really. In any case, here and there you want something somewhat liberal for minutes in your day to day existence that require a little something uniquely great.
The secret to keeping the cinnamon rolls delicate and soft is bread flour. That's right truth be told. The rolls truly will not be the equivalent in any case.
This cinnamon roll recipe doesn't need a huge load of extravagant ingredients. Simple things will do, yet it requires love, persistence and commitment to the genuine recipe — which means don't deter from the original flavors! These are known as the best cinnamon rolls for an explanation, and that requires following the recipe as we share here. This is what you'll have to make the best and easy cinnamon roll recipe with La gourmet pressure cooker:
Ingredients:
Bread Flour (High Protein Flour) 400 g
Brown Sugar 50 g
Fine Salt ½ tsp
Dry Yeast 1 tbsp
Milk 170 g
Egg 1 whole (60 g)
Unsalted Butter (Soft) 50 g
Cinnamon Filling
Unsalted Butter (Soft) 100 g
Castor Sugar 100 g
Cinnamon Powder 2 tbsp
Salt ¼ tsp
Instructions: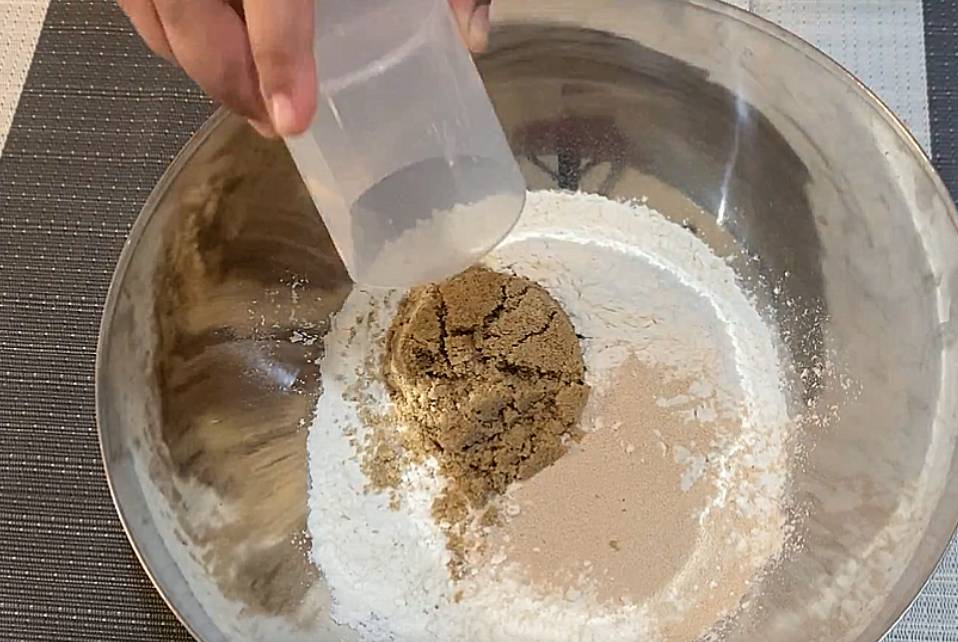 1. Start this easy cinnamon roll recipe by preparing the dough. In a large bowl, mix together bread flour, yeast, brown sugar and salt. Bread flour is one of the best flour for this ingredient because it has a higher protein level to assist with easing up the cinnamon roll surface. The higher measures of protein help to deliver more gluten, which gives cinnamon roll the chewy, delicate surface you know and love.
We love using dim earthy brown sugar for a more hearty molasses sweet flavour in those cinnamon whirls. Even so, light earthy brown sugar will work as well!
Cinnamon rolls made without salt tastes exceptionally bland and moreover, salt additionally assists with controlling yeast in cinnamon roll recipes so be sure to include this in the recipe.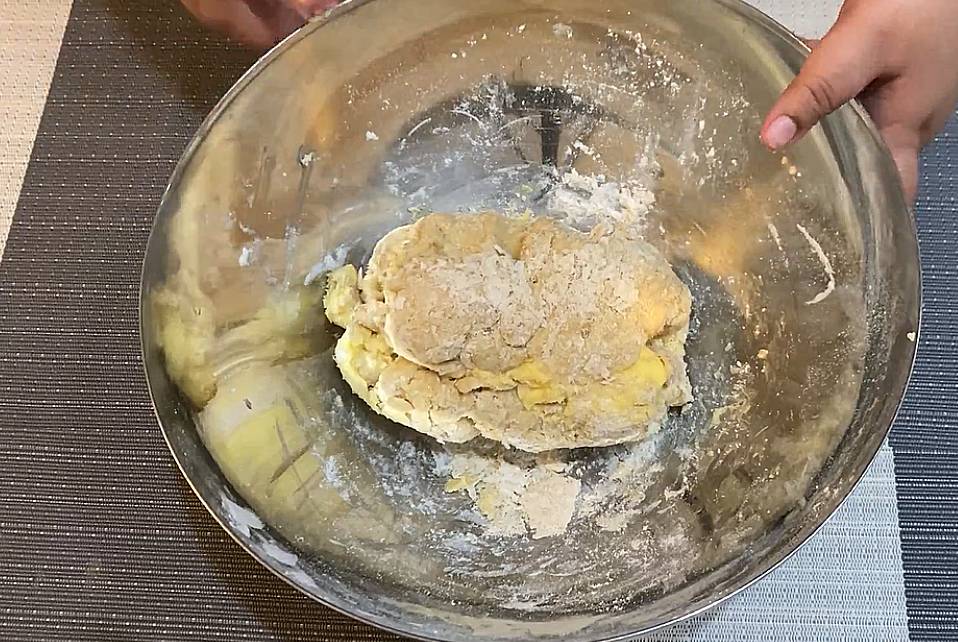 2. Crack in the egg and mix in, then pour in all the milk. Mix and knead until a dough forms.
3. Add on the softened butter, and continue kneading until the dough is smooth. Once the dough is smooth, form it into a tight ball.
4. Lightly oil a large bowl, and place the dough ball in. Cover with a damp cloth or plastic wrap and allow the dough to expand in a warm area for at least 30 minutes. The dough needs to double in size.
Instant yeast is highly recommended in this easy cinnamon roll recipe. It will help the cinnamon rolls rise quicker. Dry yeast works too, however, the cinnamon rolls might take somewhat longer to rise.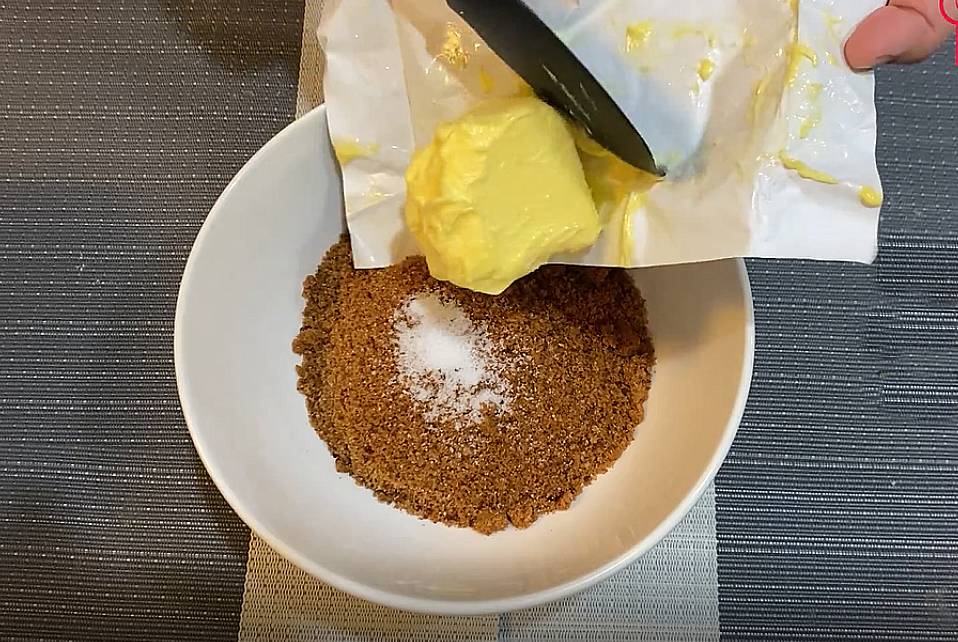 5. While the dough is expanding, make the cinnamon sugar spread by combining brown sugar, soft butter, salt and cinnamon powder until it forms a paste.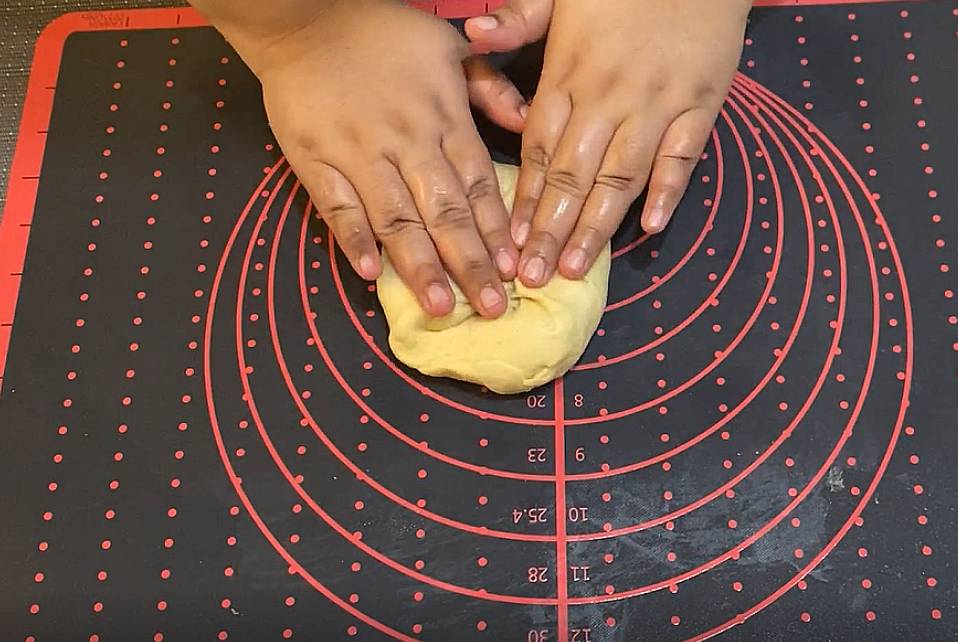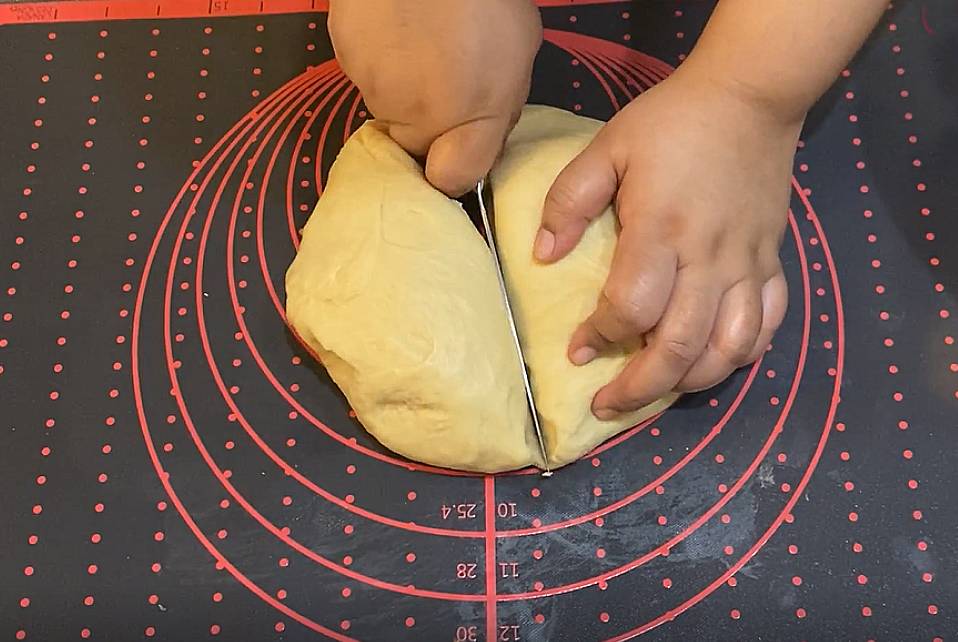 6. Once the dough has sufficiently expanded, gently deflate and divide into 4 smaller pieces.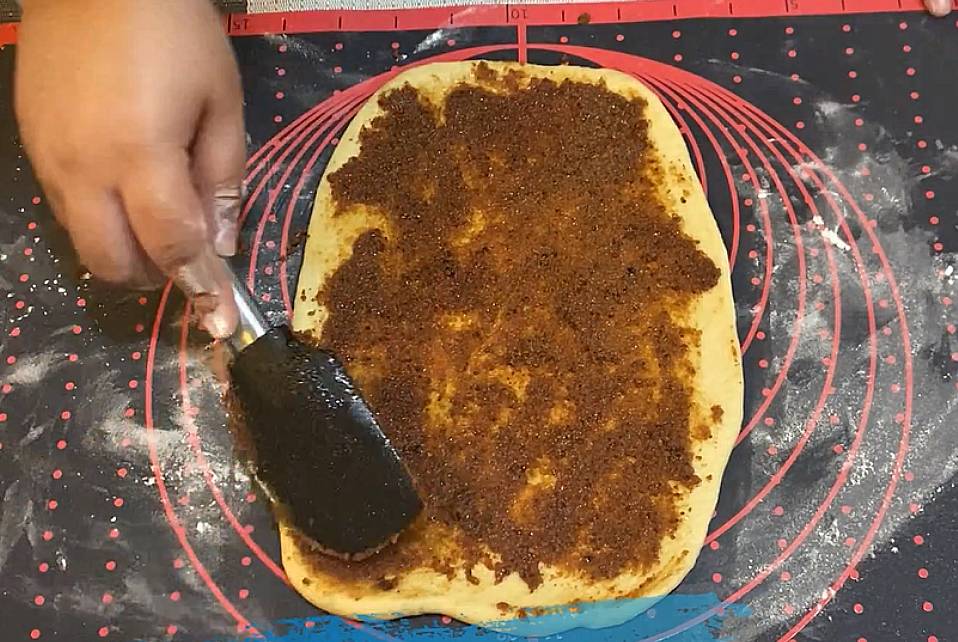 7. Roll each portion into an even rectangle sheet, then spread the dough with cinnamon sugar paste.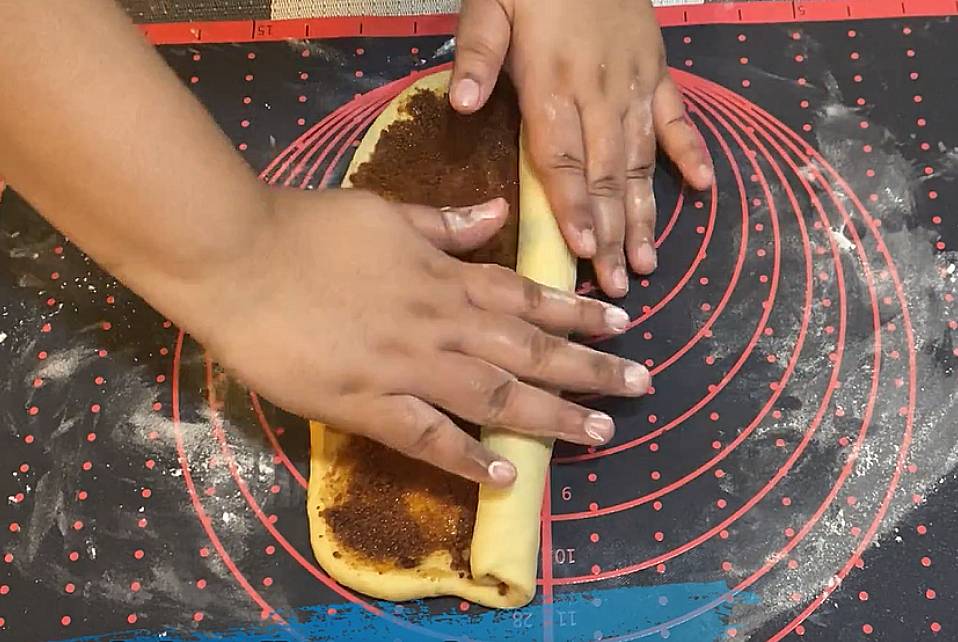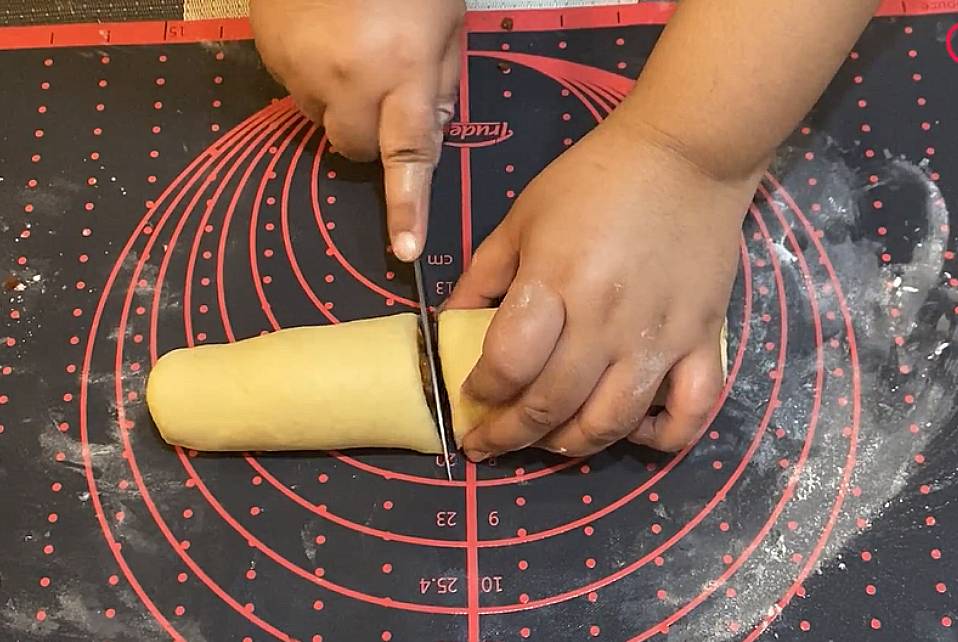 8. Next on this easy cinnamon roll recipe, tightly roll dough to a log, and cut into 6 pieces. Repeat with the remaining dough.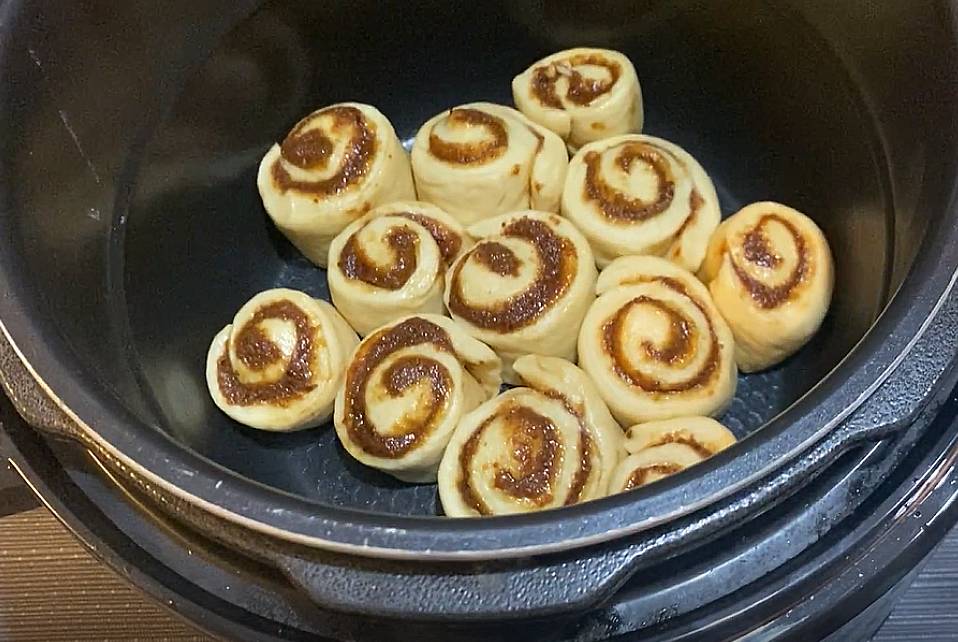 9. Arrange rolls in the Non-stick inner pot of the La gourmet Healthy Electric Pressure Cooker, and allow to expand a second time.
10. Once rolls have expanded, lock the lid of the La gourmet Healthy Electric Pressure Cooker and turn on the unit.
11. Choose the Baking function, then press the (-) button and decrease the time to 40 minutes.
12. Once the LED screen displays "bb" this indicates that cinnamon rolls are done baking.
13. Carefully remove the inner pot and flip it over to remove the rolls. Allow cooling before serving this easy cinnamon roll.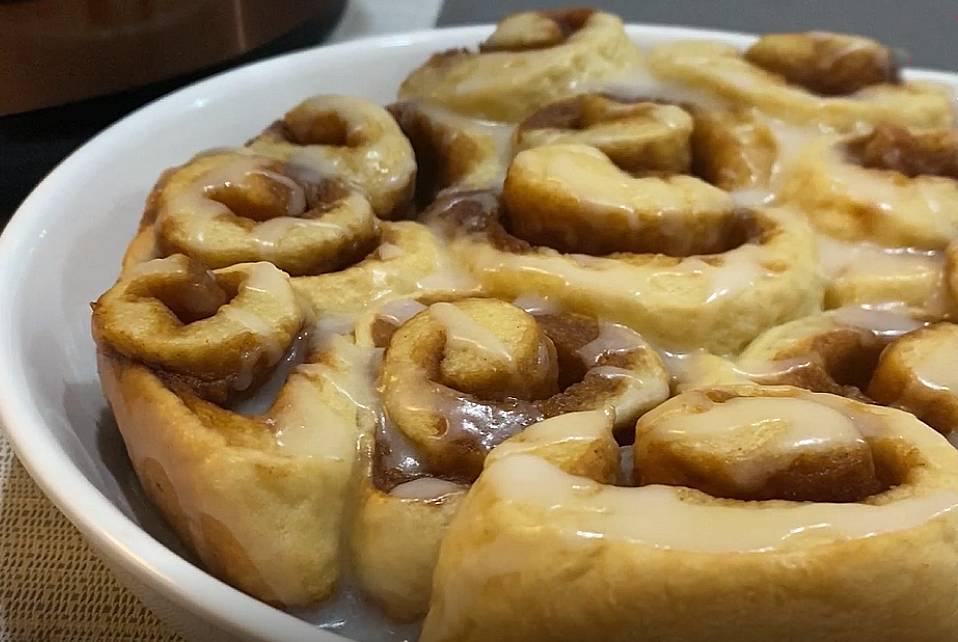 Easy Cinnamon Roll Recipe Tips
Try not to overheat your milk. It ought to be between 40-46 degrees Celsius. Anything more than that is probably going to kill the yeast, which causes the cinnamon rolls not to rise. A straightforward tip is to dunk your finger in the milk — it should feel warm like hot shower water yet not HOT. Assuming you warmed it up to something over the top, basically stand by a couple of moments until it chills off enough to contact.
Try to utilize room temperature margarine for the filling: a lot of plans call for involving liquefied spread in the filling, however that will make the finishing spill up prior to baking. The room temperature spread is ideal!
Rub the earthy brown sugar into the butter: later you spread out the mellowed spread, it's vital to rub the brown sugar into the butter and batter so that it's very much well mixed.
Use a room temperature egg in the mixture: there's a possibility it could influence the yeast or blend in with the liquefied margarine and prompt it to coagulate. To carry your eggs to room temperature just spot them in a bowl of warm water for a couple of seconds.
Use bread flour: bread flour is accessible at most supermarkets and it has a significant effect in accomplishing gentler, feathery, amazing cinnamon rolls. This is without question, the key ingredient to fluffiness.
Ensure you flour your work surface and the roller accordingly: this is to forestall the cinnamon rolls from adhering to the surface or to the roller.
Storage tips for your cinnamon rolls
Go ahead and store your newly prepared cinnamon rolls covered at room temp for 1-2 days, then, at that point, move them to the fridge for as long as 5 days. Essentially warm in the microwave to get the delicate and gooey texture once again!
Instructions to freeze cinnamon rolls
To freeze prior to baking: the mixture ought to be frozen later the principal rise (whenever they are moved up with the filling in and cut). Place into a skillet and cover well, then, at that point, place in cooler. At the point when you are prepared to heat, let the mixture defrost in the refrigerator — ideally short-term, then, at that point, put in a warm spot for 30 minutes to 1 hour prior to baking to initiate the subsequent ascent. Prepare cinnamon rolls as written in the instructions.
To freeze subsequently to baking: permit the cinnamon rolls to come to room temperature in the wake of baking, then, at that point, you can decide to either freeze the whole skillet, ensuring they are all around wrapped or canvassed in an impenetrable compartment, or you can decide to freeze individual cinnamon rolls. At the point when prepared to eat, thaw out the cinnamon rolls at room temperature, then, at that point, warm in the stove at 350 degrees F for 10-15 minutes or you can warm them up separately in the microwave for 20-30 seconds (once thawed out). I like to freeze them before they are chilled, and afterwards ice them when prepared to eat. The icing is additionally cooler cordial!