Easy Homemade Gula Melaka Kaya Recipe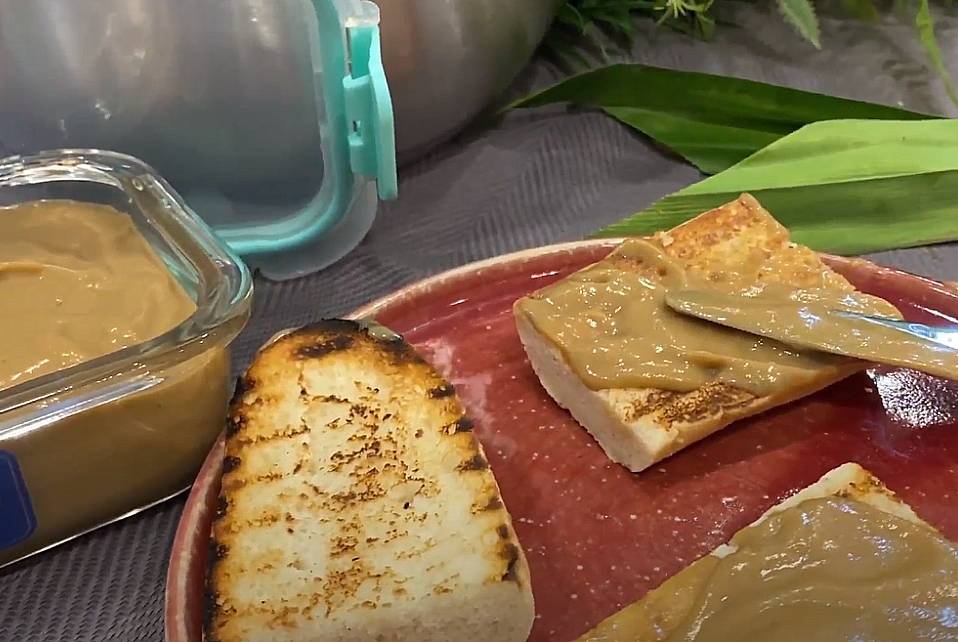 Kaya is basically a coconut jam utilized fundamentally as a bread spread, waffle spread, fillings for buns and paos (steamed bun) and cakes. Today, we're gonna show you how to make a homemade gula Melaka kaya so you don't have to buy from outside.
Aside from the typical kaya (unique flavour) and the pandan kaya, gula Melaka kaya is something that's so unique that you need to taste it for yourself.
Imparting this Gula Melaka Kaya to a smoky kind of Gula Melaka. Assuming you love the flavour of Gula Melaka, this will be one more top choice in the rundown. Gula Melaka is made by removing the sap from the growing blossom of a date palm, coconut or sago palm. The sap is bubbled until it thickens, leaving a tacky sugar that is whipped and dropped in protuberances on cellophane, or filled holders, customarily bamboo tubes, where it thickens. This is broadly utilized in South East Asia, Nyonya and Malaysian food.
You'll frequently observe it at neighbourhood cafés (Kopitiam) or now and again around evening time markets. However, you can likewise think that it is concealed inside prepared merchandise like sweetbreads or baked goods! You can likewise purchase instant kaya spread from Asian food merchants obviously, yet there is a bonus heavenly with regards to it when you make it at home.
Kaya signifies "rich" in Malaysian, alluding to the delectably smooth and rich surface of this heavenly coconut spread. It's produced using a mix of coconut milk/coconut cream with eggs and sugar, giving it the exceptionally sweet coconut flavour and the rich, cushy surface it's most popular for.
Generally, the most common way of making kaya jam was a source of both blessing and pain, requiring long periods of blending over a twofold kettle to accomplish that thick, delectable surface and rich exceptional flavour. Fortunately, it's feasible to make it significantly more rapidly by utilizing coconut cream rather than coconut milk.
Here's how to make this Homemade Gula Melaka kaya with La gourmet Double Boiler pot:
Ingredients:
Gula Melaka 200g
Coconut milk 250ml
Eggs 4 nos
Salt 1 tsp
Pandan leaves 3 pcs, knotted
Instructions: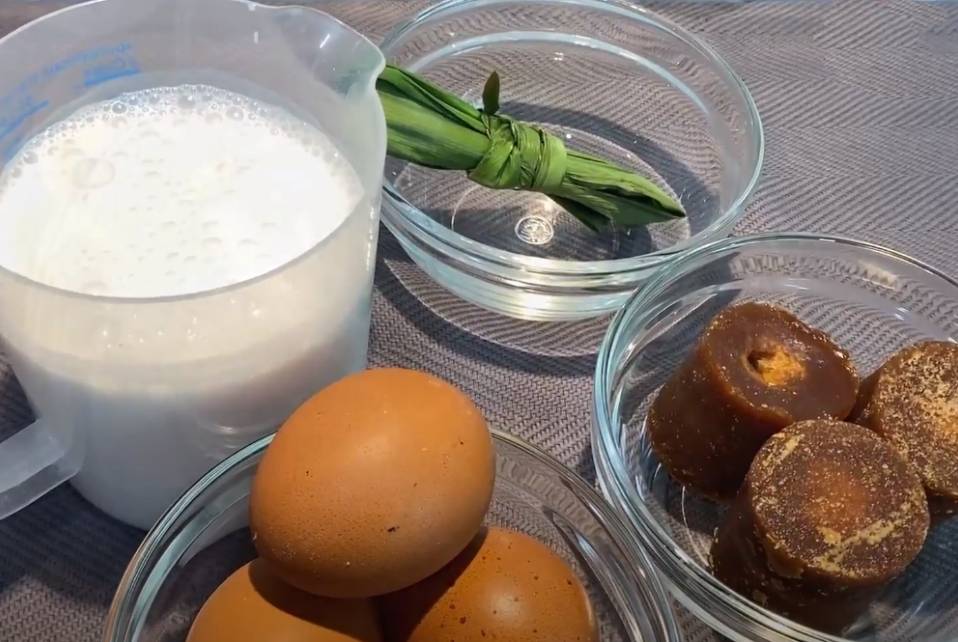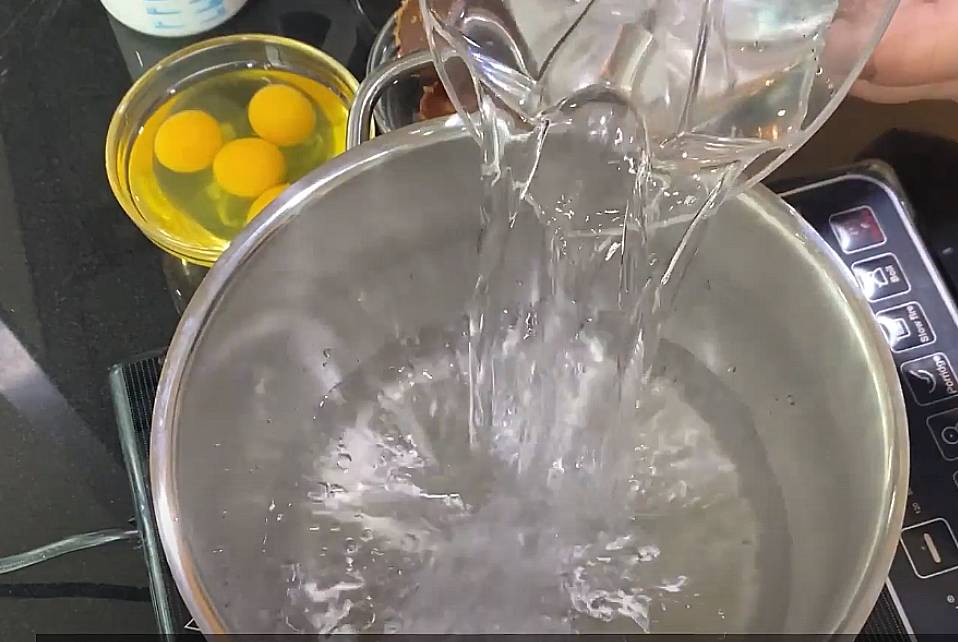 1. Start this homemade gula Melaka kaya recipe by filling the casserole pot with water and allow to boil.
2. Put the steamer insert on top.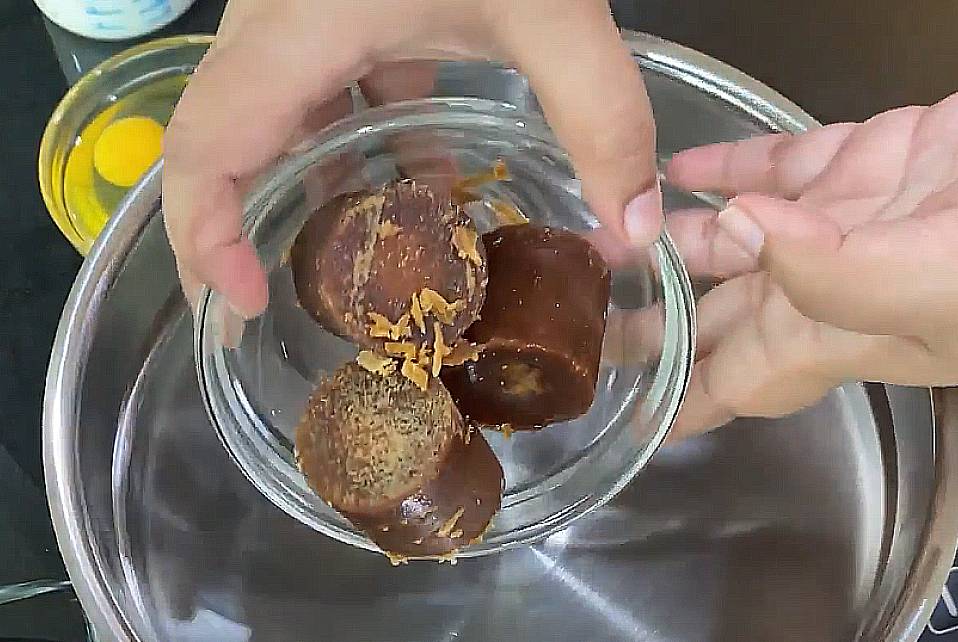 3. Add the gula Melaka in and allow it to fully melt through.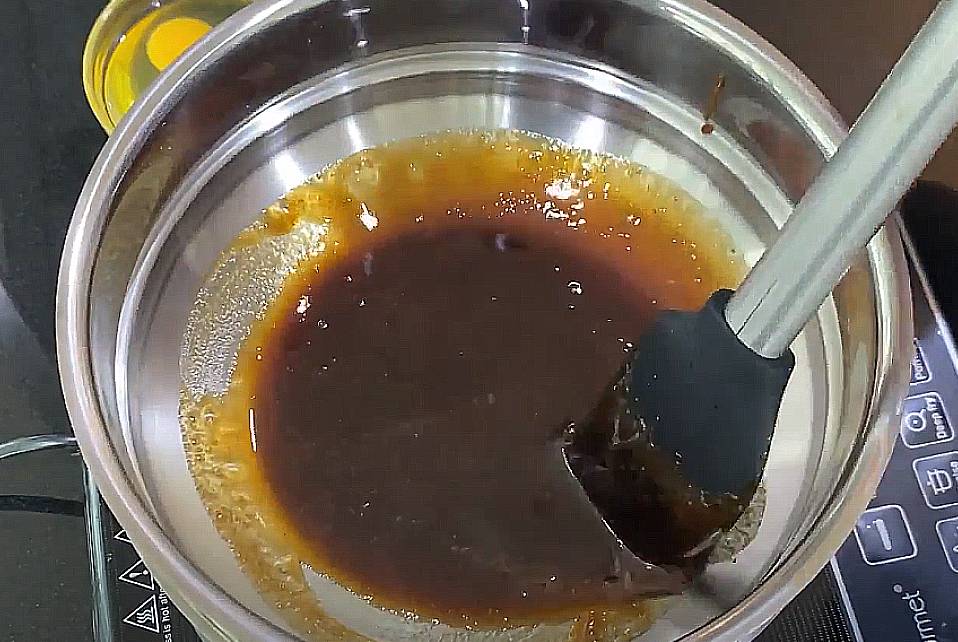 4. Stir it with a silicone spatula to help the melting process.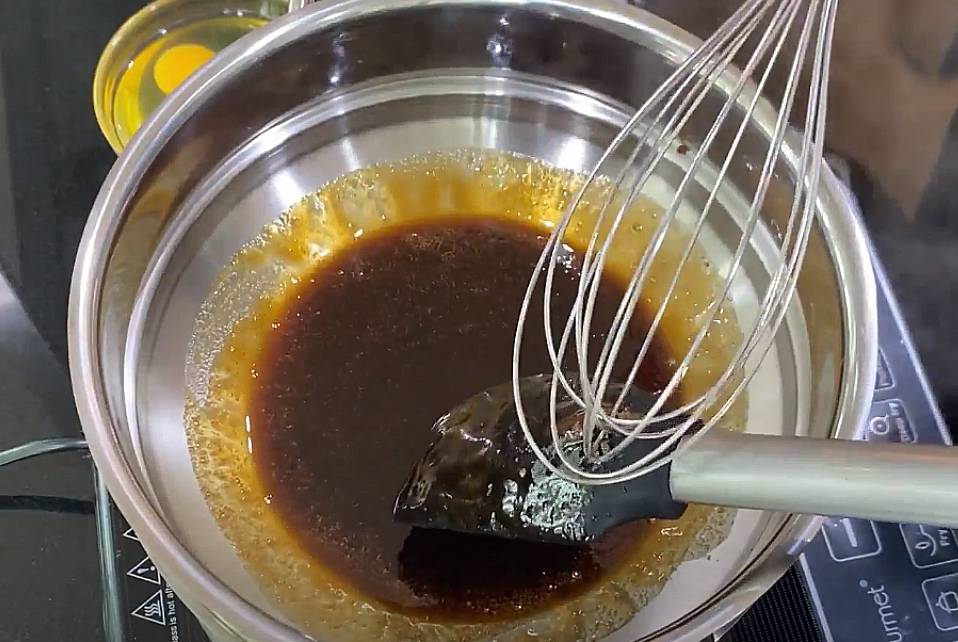 5. Scrape the precious gula Melaka from the spatula with a whisk.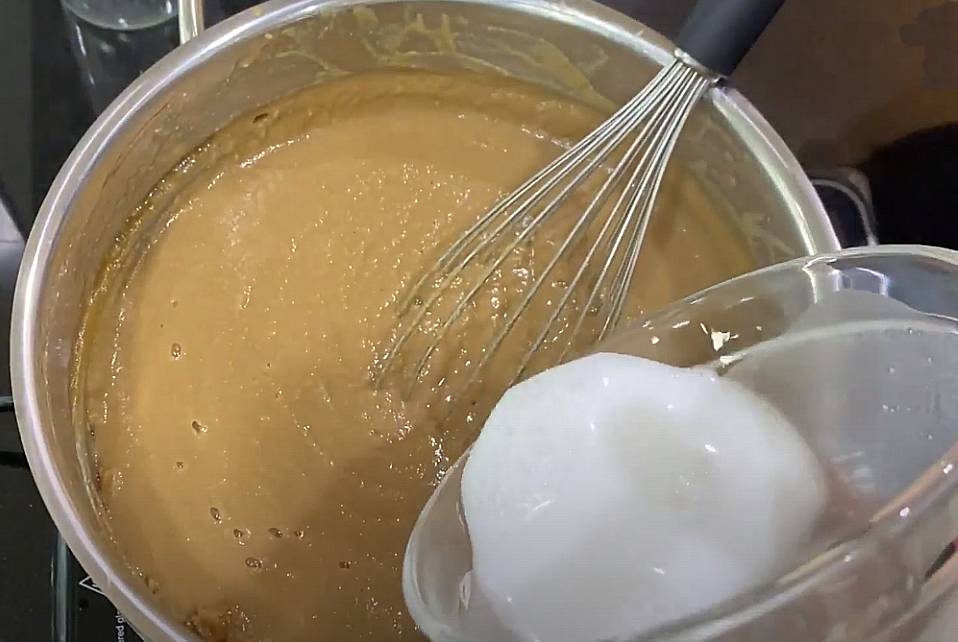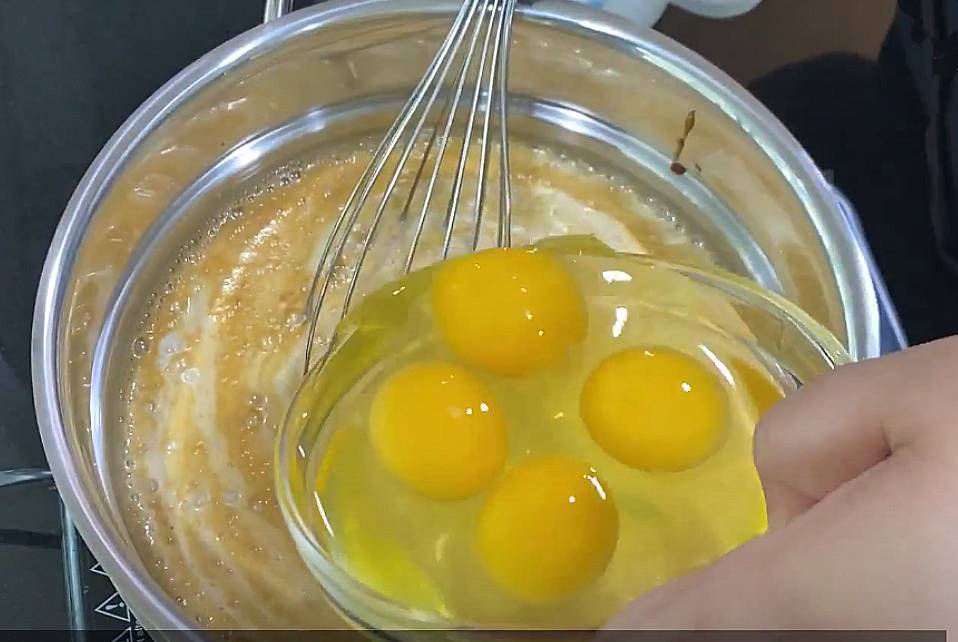 6. Next, whisk in coconut milk, followed by the eggs. Press the eggs with the whisk and keep stirring.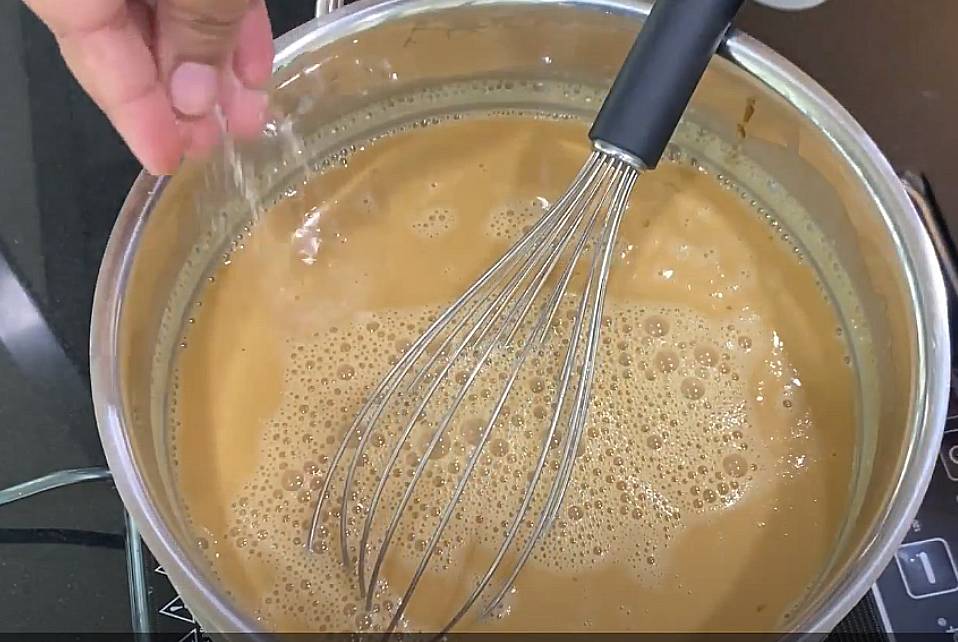 7. Add in a pinch of salt to balance out the flavours.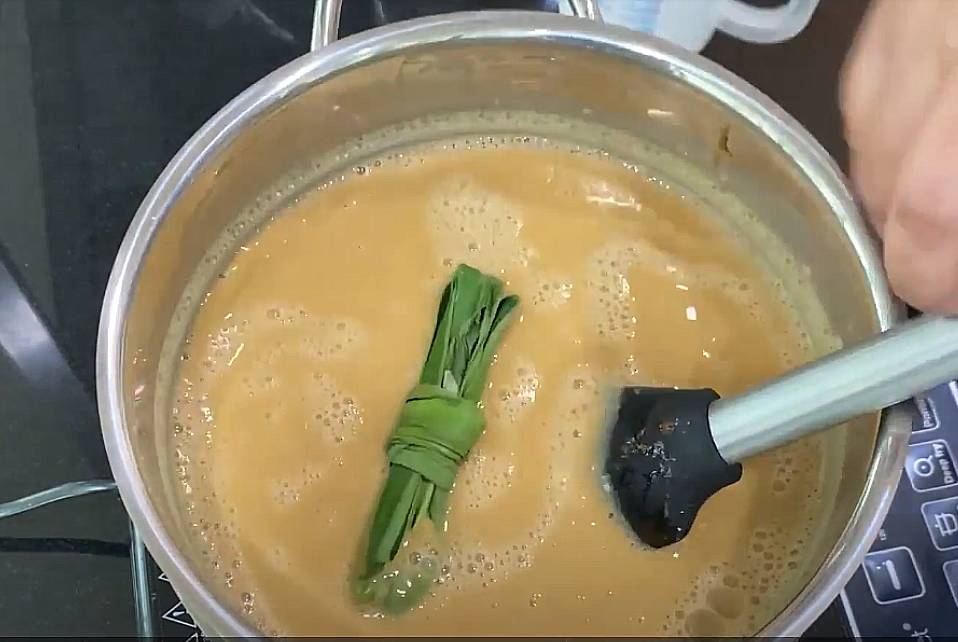 8. After that, add in knotted pandan leaves. This will add awesome fragrance to your homemade gula Melaka kaya.
9. Keep stirring with the spatula to make sure everything is well mixed.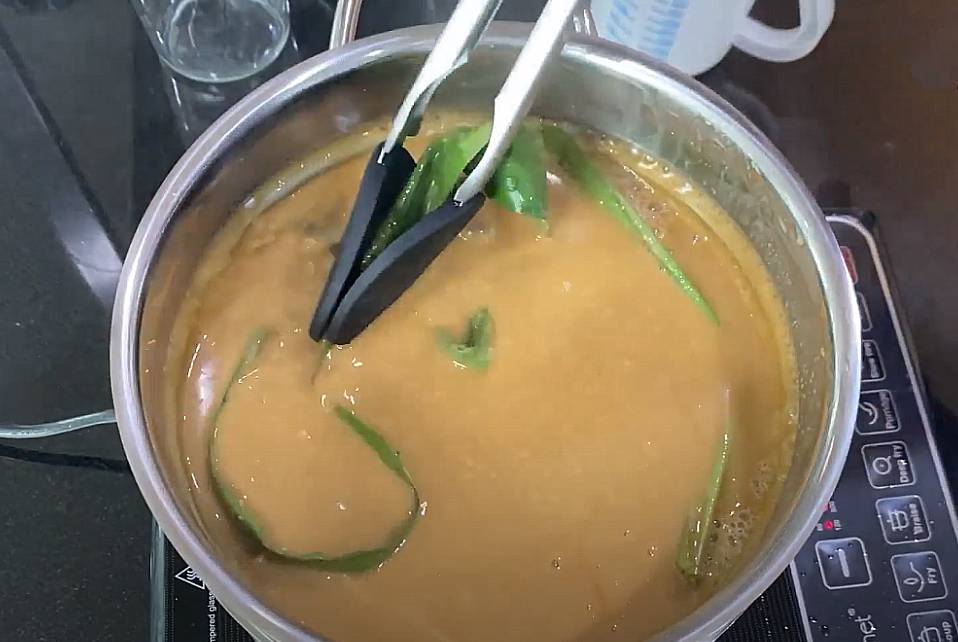 10. Continue to cook the homemade gula Melaka kaya while stirring constantly until the mixture thickens to a pudding consistency.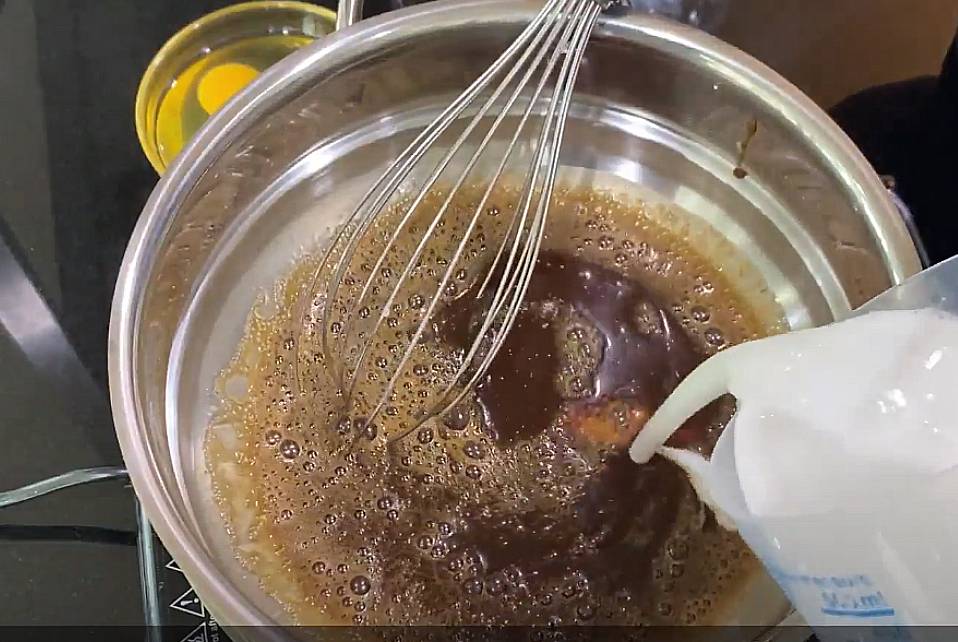 11. Add little coconut milk to adjust the consistency as needed.
12. For a better silky smooth consistency, you can blend it as well. This will improve the texture without lumps.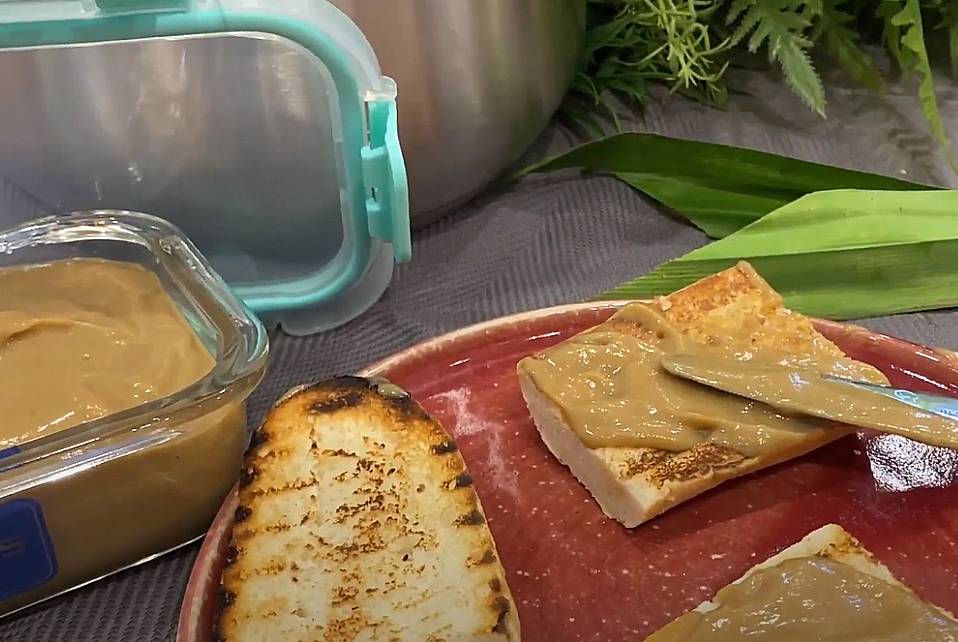 13. Transfer the homemade gula Melaka kaya into a La gourmet Pureglas container. Remove the pandan leaves. Allow cooling before serving or storage.
Tips in making this homemade gula Melaka recipe:
1. Utilize just egg yolks rather than entire eggs
Egg whites should be cooked at an exceptionally low temperature or it will turn lumpy, so that is the reason generally it was blended over low hotness for such a long time and water needs to vanish to accomplish that smooth thick consistency. To make it easy, La gourmet's double boiler pot is the one to go for.
Ensure you separate the egg yolks from the white cautiously. Leaving as little a hint of egg whites as conceivable while isolating. Assuming there is a hint of egg whites, you can run the egg yolks through the strainer. This is to guarantee you don't get any protuberances in the kaya. In any case, beat the yolks until smooth. Simply utilizing an ordinary fork is fine. Run it through the strainer in the event that you need to.
2. Use coconut sugar/palm sugar
Some conventional plans require caramelizing the sugar to accomplish that brilliant brown. Supplanting a portion of the normal white sugar with coconut sugar/palm sugar is a particularly splendid thought. It gives that identical taste and lovely smell to the kaya.
This will save one stage from caramelizing sugar (I really prefer not to caramelize sugar!). Palm sugar or coconut sugar is an ideal option to accomplish that brilliant brown and add a decent fragrance to the kaya.
3. Use coconut cream
Coconut cream may be a bit harder to find but if you do manage to get one, don't hesitate to use it for this recipe! It is much thicker than coconut milk so it will help the kaya to thicken better as well.
Assuming that utilizing a canned coconut cream, don't shake the can before use. Open the top cautiously and scoop out only the thick coconut cream from the top, leaving the watery fluid in the can. The volume will be under 400ml, yet you don't have to top it up as the fluid will simply be cooked off in the cooking system at any rate. Utilizing only the thick part of the coconut cream will decrease the cooking time of this homemade gula Melaka kaya.
Different Ways To Eat With This Homemade Gula Melaka Kaya Recipe:
The customary breakfast spread isn't only for toasts – the following are eight alternate ways you can eat kaya:
1. Go French style
Assuming that you've never attempted it, kaya goes all around well with a ton of French cakes like croissants, eclairs and mille-feuille. Give it a shot as a spread or filling for these baked mouth-watering treats.
2. Better batter for your recipes
Make your own cakes, waffles or hotcakes at home? Blend kaya into the batter, and take your handcrafted treats to a higher level. Who realizes you may reveal the following smash hit formula that your family will revere you for.
3. Awesome cereal breakfast
We regularly have cereal with milk for breakfast, yet what about having a go at a novel, new thing by matching it with kaya? Give a try at mixing a bowl of cereal in with some kaya for a flavorful morning treat.
4. Switch your regular condiments with kaya
Have a go at adding or supplanting fixings like blueberry jam on pancakes, and buttercream on wafers, with kaya for another taste insight.
5. Delish dips
Use kaya as a dip for snacks, from toast sticks, corn chips and potato wedges to neighbourhood snacks like a pappadum, muruku and rice wafers.
6. Cold kaya treat
It may sound peculiar, yet have a go at utilizing kaya (chill it in the ice chest first) as an enhancement for natively constructed frozen yoghurt. A simple way is to utilize vanilla frozen yoghurt as a base, then, at that point, crease the kaya into it for a fragrant frosty treat. Yum!
7. Creative baked goods
Regardless of whether you're heating up cheddar cake, pandan cake or a chocolate fondant cake, take a stab at blending kaya into your player or cream. No one can really tell what intriguing and flavorful manifestations will emerge from it! Attempt it at your own risk and have a good time!
Do you like this homemade gula Melaka kaya recipe? Let us know in the comments.
Check out our La gourmet website for awesome deals!
Other recipes using La gourmet Double Boiler that you may like;
Poached Pears Dessert